Visitors to the Sanford area would do themselves a big favor by stopping at the official downtown Welcome Center – if you want to know what's happening around town, where the fun is and what not to miss, this is the place!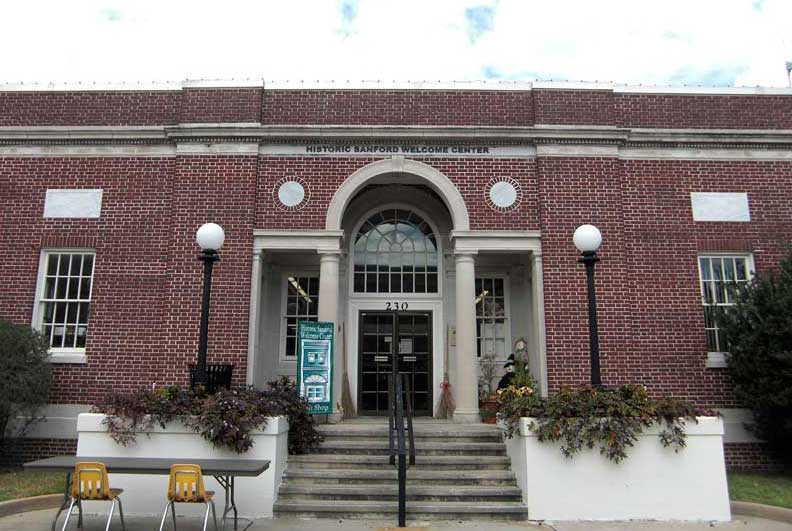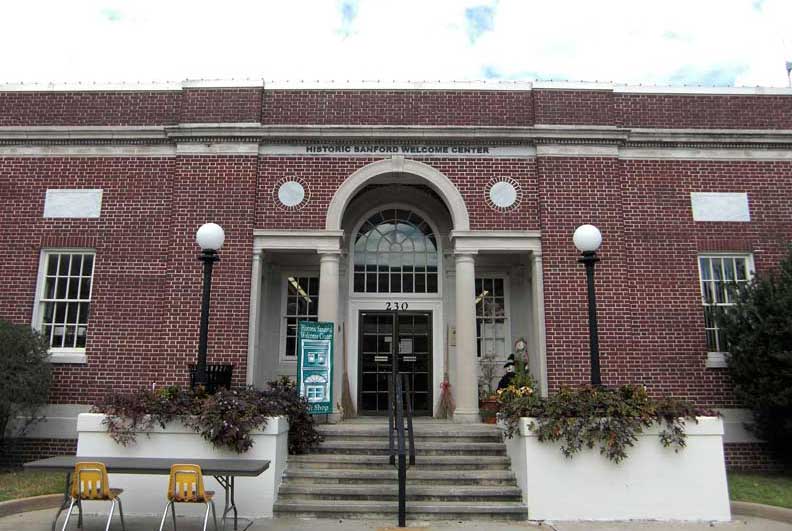 Since its inception more than 12 years ago, the Historic Sanford Welcome Center has provided information on area restaurants, stores, events and attractions to locals, visitors and travelers. The Welcome Center is volunteer based, operating with 8 Board Members, community volunteers and 4 part-time employees.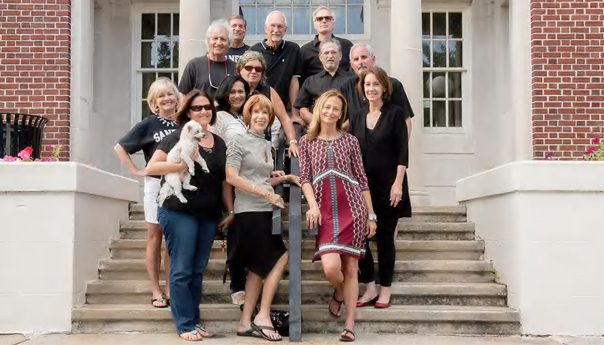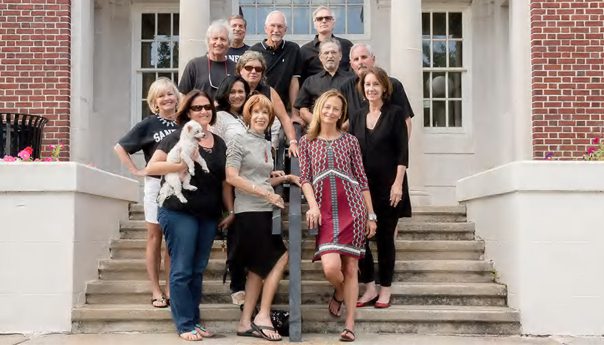 The Welcome Center is open 7 days a week from 10am to 5pm with extended hours on weekends and special events and located at 230 E. First St. Sanford, FL 32771.
SunRail riders from the Sanford SunRail station are also offered the free trolley service into downtown Sanford to the same drop-off point outside the Welcome Center.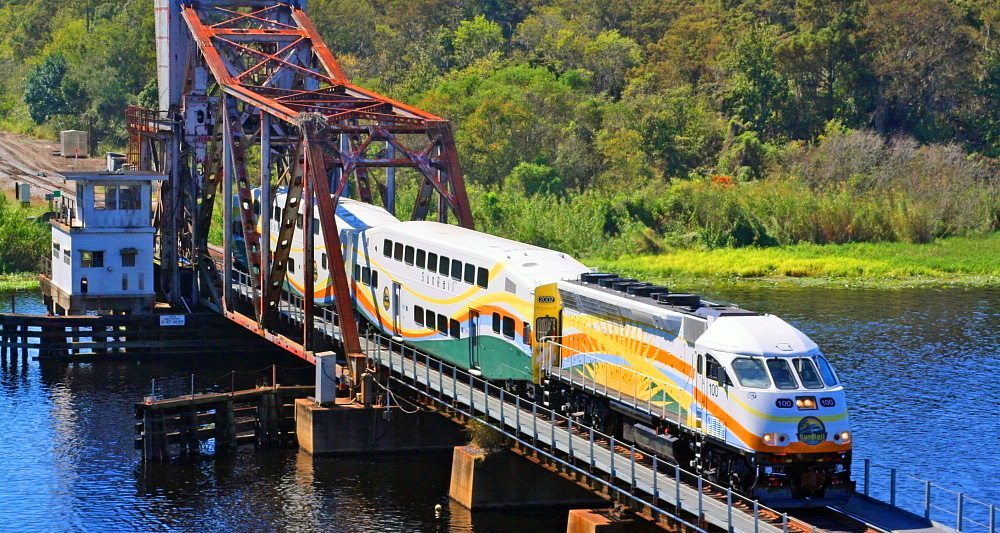 The City's Community Redevelopment Agency (CRA) funds the shuttle in order to bring more travelers into downtown Sanford from the Sanford Amtrak Auto Train and SunRail stations.
The Welcome Center operates a retail shop that features Sanford related goodies along with other typical gift shop merchandise giving shoppers a chance to "take a piece of Sanford home with them" and offers a consignment program for local artisans to showcase their products. The goal of the gift shop is to eventually raise enough revenue to cover the employee and administration expenses of the Welcome Center.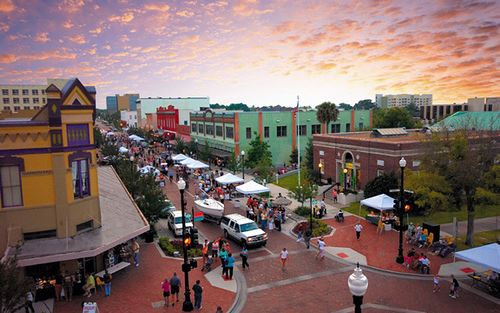 The Welcome Center also operates the longest running monthly street festival in the state, Alive After 5, which brings 2,000 to 3,000 people downtown once a month, on second Thursday evening of the month and features live music, local merchants and restaurants. Plan a visit to Sanford during this time and catch this great street festival.


If it's art you enjoy, the Welcome Center coordinates and hosts the Sanford Art Walk every month on the third Saturday evening of the month, which includes the only monthly juried art show in Central Florida and a walk around other arts related venues around downtown Sanford. This art event brings to town 200-300 arts patrons monthly and provides a new art exhibit, displayed inside the Welcome Center, for our visitors to enjoy each month. The event also hosts 2-3 arts organizations from around Central Florida each year. Sanford's got a great vibrant arts and food scene in historic downtown.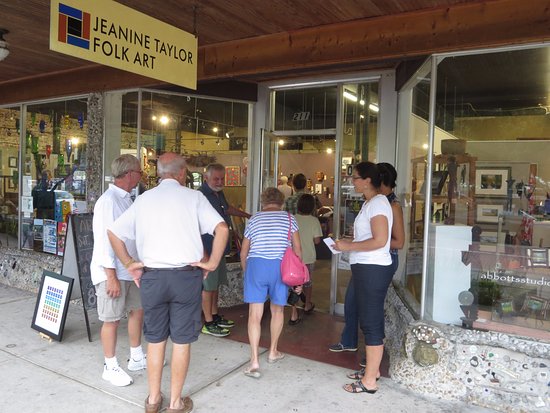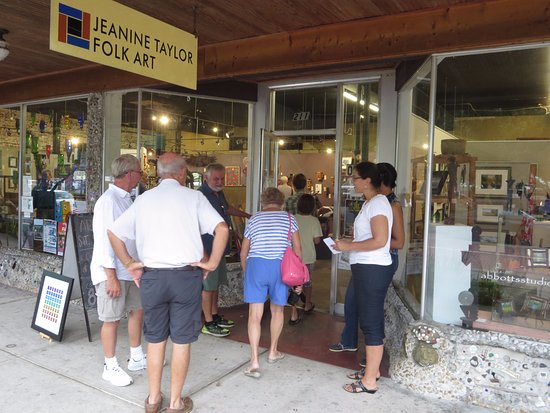 The Welcome Center is the only Visit Florida approved Certified Tourist Information Center in Seminole County. The Welcome Center, through its events, seven day a week operations, meeting space, equipment, marketing efforts and general knowledge of the community is a vital asset to visitors and locals alike.
When you're in downtown Sanford, be sure to visit the Sanford Welcome Center a helpful place and central location that will offer you many things to do and places to see while you're here in our wonderful, historic town. http://www.sanfordwelcomecenter.com/