Ah, those wide-open spaces. If there's ever been a time when people want to spread out, avoid crowds, and have their own space, this is it. And this is the perfect place to retreat, relax, and explore the region's great outdoors. So here are some ways to stay safe outdoors on Florida's Historic Coast.
Florida's Historic Coast is so much more than miles of beautiful beaches where you can soak up plenty of Vitamin D. It's also acres of state parks, nature reserves, and estuaries brimming with natural flora and fauna eco-minded visitors can enjoy at a leisurely pace. Whether bird-watching or dolphin-watching from a kayak, camping on a white sand beach, or hiking along a path less traveled, these wide-open spaces offer visitors all the space and fresh air they need right now.
Kayaking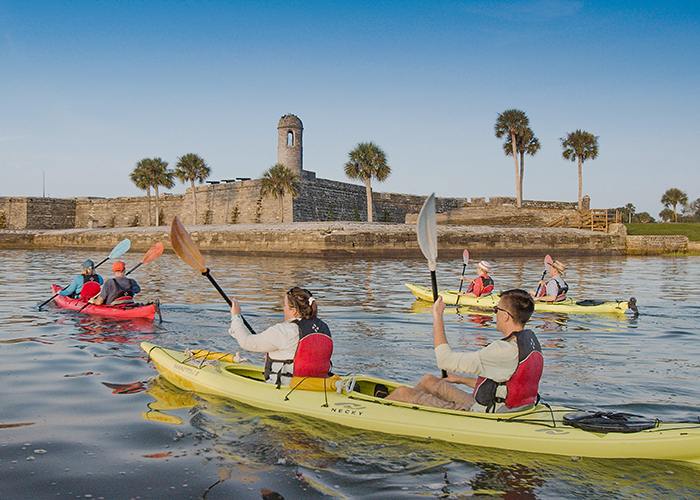 Even in the heart of historic downtown, you can feel far away from it all in a kayak. And with miles of estuaries that wind along the coastline, through maritime hammocks and nature reserves, kayaking is one of the finest ways to experience the stillness and breathtaking beauty of the outdoors. Find your own way through saltwater marshes and mangrove wetlands as you quietly come upon a heron scouting the waters for his next meal or a curious manatee coming up for air just inches from your paddle.
Fishing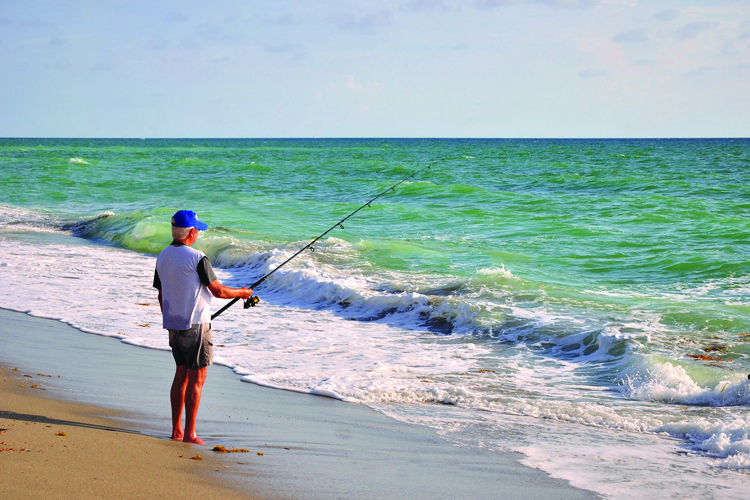 It's easy to get hooked on fishing around here. First, there's the water. It's everywhere! Then, there's the weather. Seems it's always perfect for fishing. And no matter what kind of angler you are, there's a special spot that's got your name on it. With 42 miles of pristine beaches, there's plenty of elbow room to cast right off the shore as the sun peeks out over the horizon. You can always try your luck off the pier or on a private deep-sea charter. Prefer freshwater fishing? You're in luck as there are rivers, estuaries, and streams where you can cast your lure from just about anywhere—a dock, a rock, or a boat—and all to yourself.
Golfing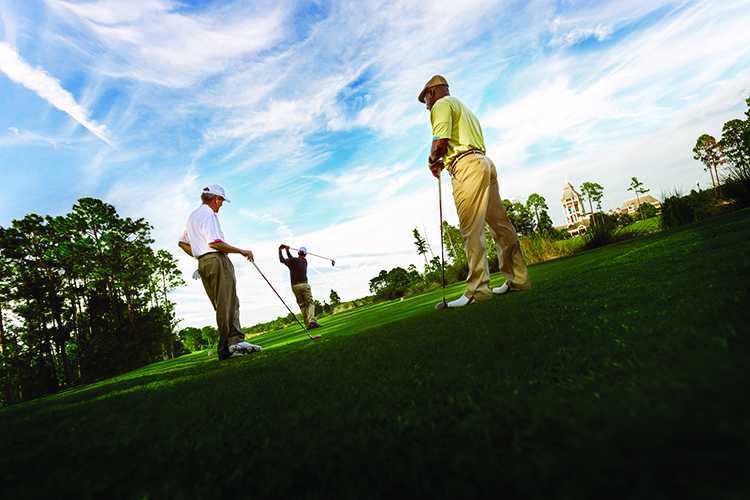 A trip to Florida's Historic Coast would not be complete without hitting the links. Especially when there are so many world-class courses to choose from–some with ocean breezes and stunning seaside vistas. Perhaps the most famous, the Stadium Course at TPC Sawgrass, is home to THE PLAYERS® Championship. On every golfer's bucket list, this is where the pros play and where wanna-be champions test their skill and prowess on the iconic 17th island hole.
Shell Collecting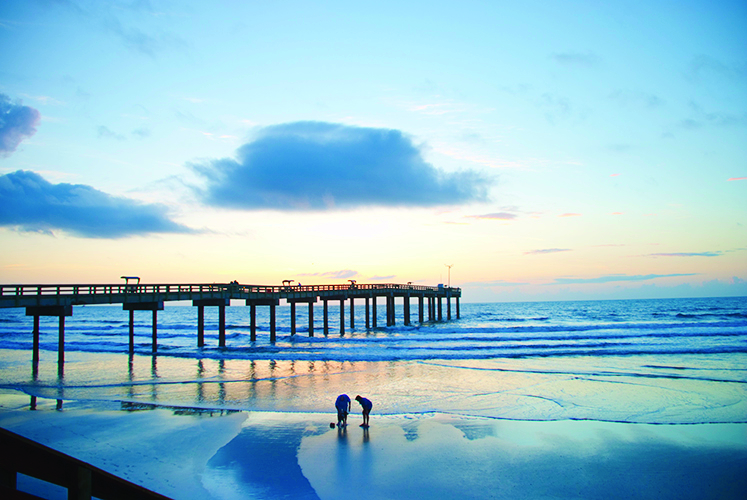 Florida's Historic Coast boasts 42 miles of unobstructed, pristine beaches on the Atlantic Ocean. Soft, white quartz sand and plenty of space to spread out and enjoy sunning, surfing, and shell-collecting makes a day at the beach exactly what visitors want it to be. For the more adventurous early risers there's spectacular sunrise walks and shark's teeth collecting on beaches known to give up treasure troves of ancient fossilized shark teeth from prehistoric times. Such a relaxing and simple way to stay safe outdoors on Florida's Historic Coast.
Boat Tours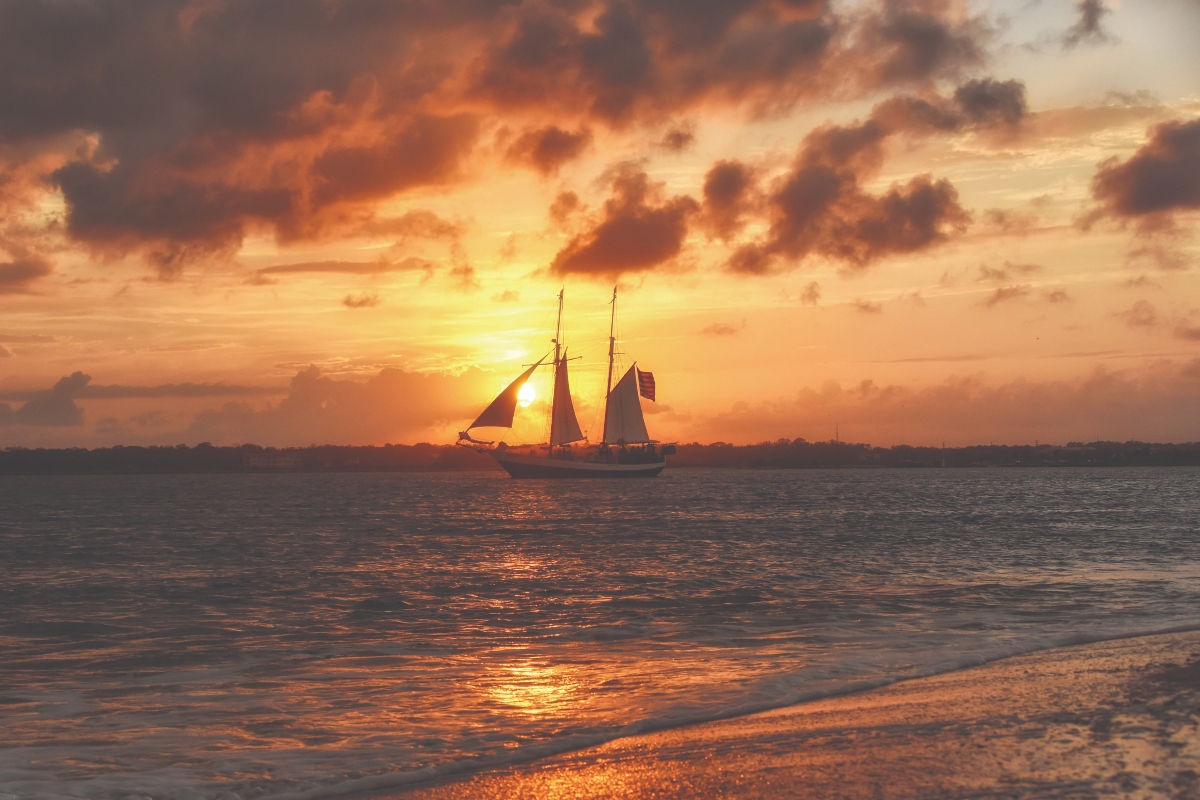 From airboats that glide across the St. Johns River to 70-foot schooners that offer stunning views of the sunset, visitors will find the perfect vessel to float their boat in Florida's Historic Coast. From the bayfront to the beaches and all the waterways in between, St. Augustine and Ponte Vedra Beach offer a wide variety of ways to dolphin watch or simply relax with a glass of wine. Scenic boat tours can be customized to accommodate families or small groups.
Whether a landlubber or lover of the sea, visitors find plenty of ways to enjoy the beautiful weather and plenty of nature on Florida's Historic Coast. From kayaking along the waterways, hiking and biking miles and miles of nature trails, golfing on world-renowned courses, or simply taking a sunset cruise on a schooner, there are so many opportunities to stay safe outdoors on Florida's Historic Coast.