Old rockers never die they just keep on getting better! A week after the Twilight Zone Tower of Terror  celebrated 20 years of operation at Disney Studios, today marks the 15th anniversary of the opening of The Rock 'n' Roller Coaster Starring Aerosmith – the ride originally opened on July 29, 1999.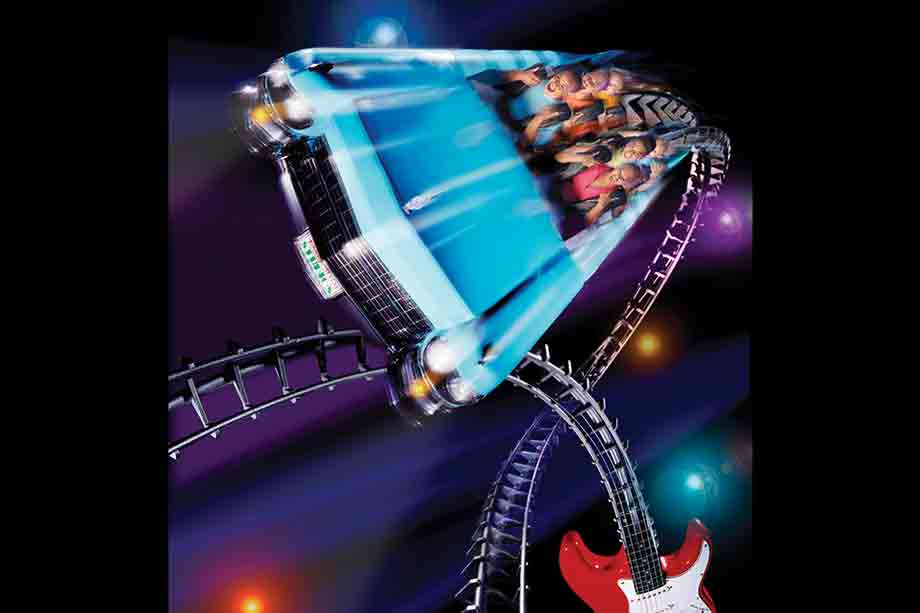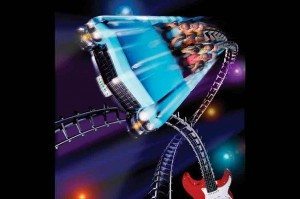 The thrill ride takes guests on a tour of G-Force Records, a fictional music studio where Aerosmith is holding a recording session. Using a "super-stretch limo," guests are invited to board the vehicle and get launched from 0-57 mph in just 2.8 seconds.
The Rock 'n' Roller Coaster takes place indoors in a mostly dark atmosphere, similar to Space Mountain at Disney's Magic Kingdom.
Neon lights highlight different props throughout the ride.
One of the unique aspects of The Rock 'n' Roller Coaster is the music, as each car broadcasts different Aerosmith songs, including favorites like "Sweet Emotion," "Dude Looks Like a Lady" and "Walk This Way."
The Rock 'n' Roller Coaster was the first coaster at Walt Disney World to feature multiple inversions.
The "super-stretch limos" can fit 24 passengers and are modeled after the 1962 Cadillac.
The vehicles have a built-in audio system that includes 125 speakers, 24 sub-woofers and more than 32k watts of audio amplifier output.
Aerosmith band members Steven Tyler and Joe Perry helped with re-recordings for the attraction, while the entire band appears in the pre-show film.
Rock on!