Revolution Off Road's Food Truck is the latest addition to its fleet. Mr. Fred's is a food trailer custom built and ready to wow with "Fresh Food Fast". It is named after the owners Father and is now open for Gourmet Snacks and Meals. All food is cooked to order by one of their chefs.
SO while you enjoy all that the attraction has to offer, save some room for Revolution Off Road's Food Truck.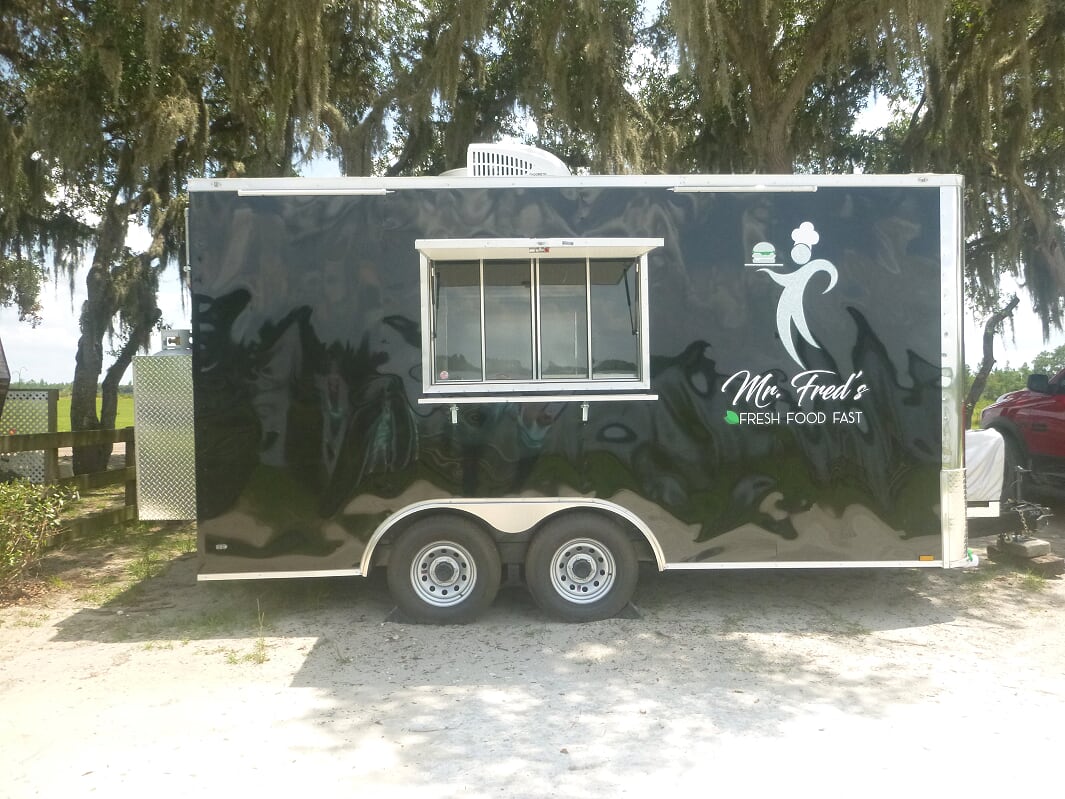 The menu includes "Drunken Dogs" hot dogs marinated overnight in craft beer, garlic, and mustard. Chargrilled and served in toasted buns topped with tangled onion fries. The Fred's Burger is a 6 oz Angus burger char-grilled to order then served on a bed of "Rev'd Up" mayo lettuce, tomato, cheese, bacon, and tangled onion fries. Fridays are Fish and Chip day at Fred's and freshly prepared beer-battered fish is served with crispy Fries, Tartar sauce and fresh Lemon. Try a Dill Pickle spear to add extra ZING!
You can pre-order your food when you make your reservation or order on arrival or even at the halfway stage of your ride and it will be cooked and ready for you. So be sure to save some room for Revolution Off Road's Food Truck, Mr. Fred's!