While most have spent the better part of a year inside their houses, collecting toilet paper, and making their own hand sanitizer, there is one thing everyone could use. Some fresh air and good solid fun! Thankfully at Revolution Adventures, they provide a way to have fun and still feel as safe as if you were in your own home enjoying your video games and fresh-baked bread.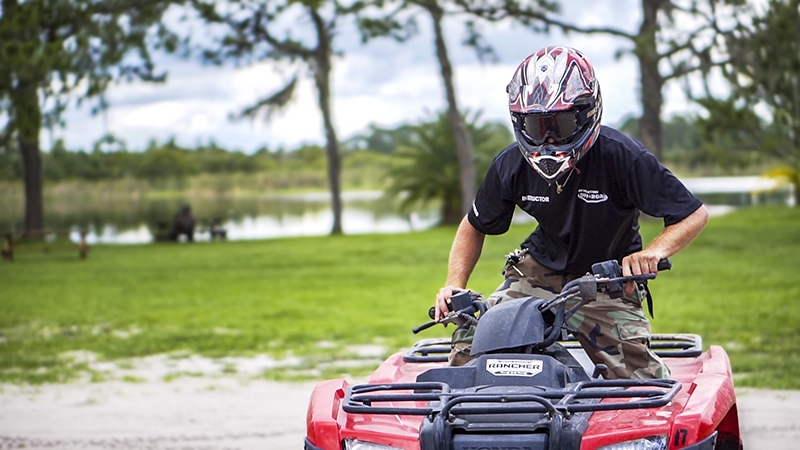 Revolution Adventures have always practiced safety first and with the pandemic showing up, it did not take too much for them to enhance their already exceptional practices. With that being said, they are delighted to introduce the PRIVATE COLLECTION for those who are ready to venture out but still wish to enjoy the safety of staying in their own bubble.
When you arrive for your adventure, which will last around 2 hours, a personal guide will escort you to your own gazebo set up on a sandy white beach next to the lake. Your ATVs will be waiting for you under the palm trees and your personal safety gear will be delivered to you while you relax with a soft drink.
Included in the price of $160.00 (+ tax and gratuity) per person are 2 sessions on the ATV's trails with your personal guide.
This is a truly magnificent way to have an action-packed safe experience in style for up to 10 guests.
The adventure will last around 2 hours, but you may use the Gazebo for an additional 2 hours. Included in the price are unlimited soft drinks.
If you prefer you can pre-order BBQ Lunch cooked on-site and served in your gazebo lakeside
Revolution Adventures is proud of their existing safety measures, but your individual comfort is paramount to them and they wish to make sure you have the best time ever.