Island H2O Water Park is Central Florida's newest water park and has something for everyone. From thrilling water slides to lazy rivers, the park caters to each member of the family! But, did you know you can rent a private space to chill with your family? Yes, you can enjoy a relaxing day in the shade in one of our comfortable cabanas. Choose from four of our luxury cabana options: Standard, Suite, Adult, or Ultimate.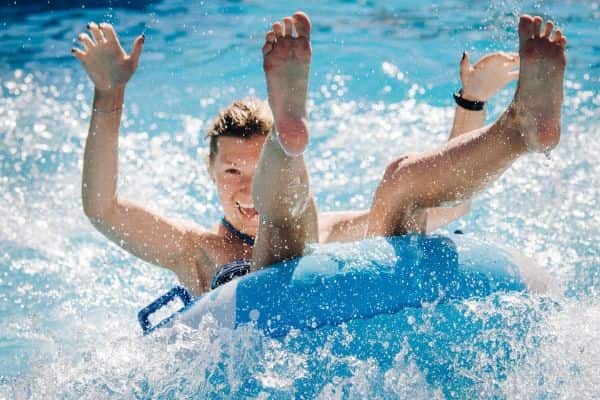 Our Standard Cabanas feature in-cabana food and beverage service. A server will greet you and take your order and bring your meal to you! Each standard cabana can seat up to 8 people and features a table for 4 and two lounge changes. You'll have a private locker that features a charging station for your phone or devices. It also features a refrigerator with 4 bottles of water. The standard cabana is a great, private space, that to meet and eat!
The Suite Cabana is great for groups up to 16 and gives a bit more space than the standard. It also features in-cabana food and beverage, a private locker, two lounge chairs, a table with four chairs, and a refrigerator with water. However, you'll also have a cushioned couch and two cushioned chairs. This is a perfect private space to relax!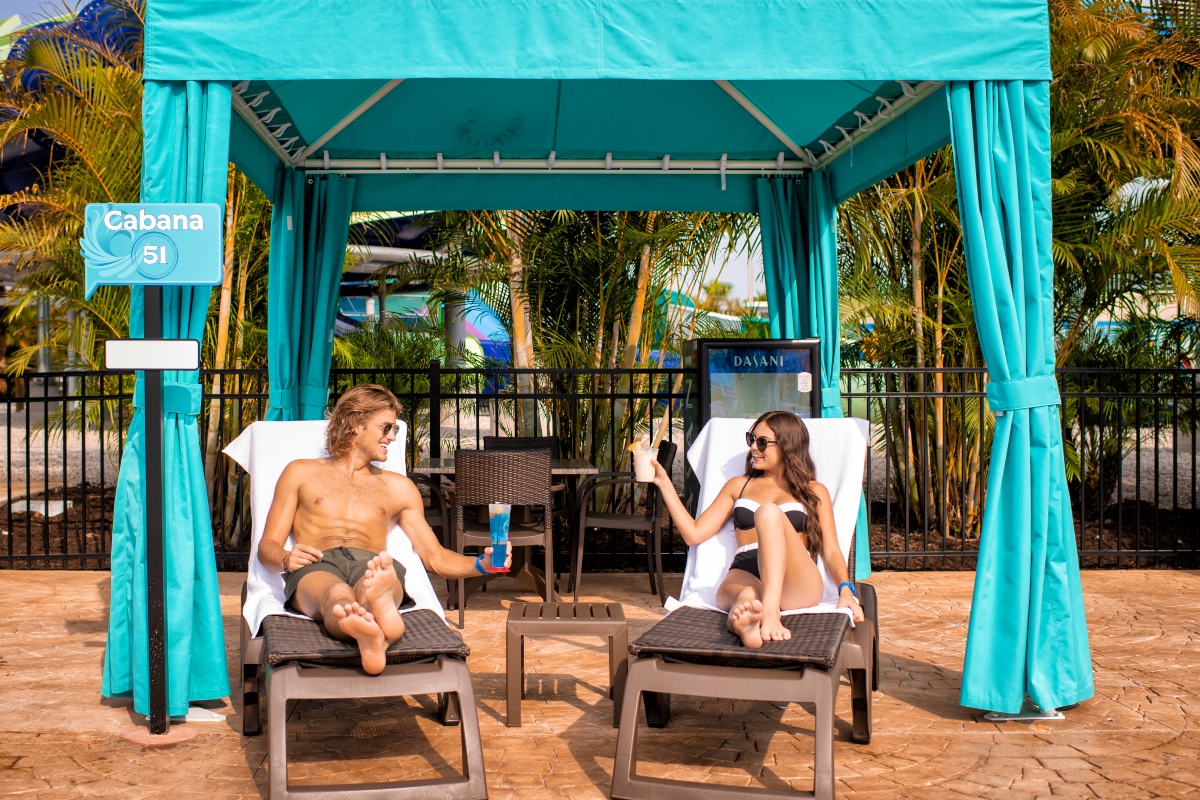 Have only friends and family that are age 21 and up? If having some adult time is your idea of a fun time, then the Adult Cabanas are for you! These standard cabanas are located in the Private Domain, 21+ section of the park. No one under 21 may enter this private oasis in the park. You'll not only have your private standard cabana but also an adult-only pool to cool off in.
For those seeking the ultimate water park experience, we have one Ultimate Cabana available. This one-of-a-kind experience was just launched in the 2021 season. This cabana features the same offerings as the suite cabana, plus premium furniture, two ceiling fans, television and can seat up to 24 guests. A truly premium experience for those seeking more space to stretch out and relax.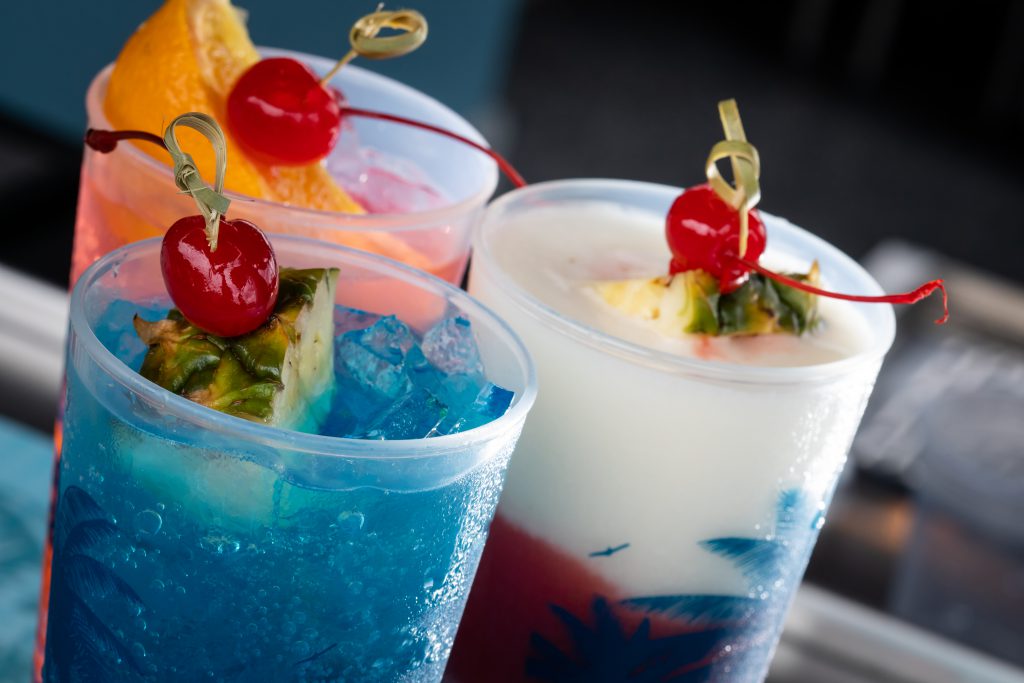 Cabanas at Island H2O Water Park can be booked online and are based on availability. Prices currently range from $199.99 to $499.99 based on day of the week and cabana type. Cabanas typically book two weeks in advance so you should book as soon as possible.
Many guests are looking for a more private space to relax during their vacation. Cabanas at Island H2O Water Park give you the exclusive space to spread out and enjoy yourself! For more information, or to book, visit www.IslandH2OLive.com.