While the Kissimmee Rodeo and Cowboy Experience has paused operations during this difficult time, they will reopen to ride, wrangle, and entertain when it is safe to do so. So keep reading! It's time to dust off your stetson, polish your spurs and get ready to meet some real-life cowboys! These guys and gals are the real deal – and you can join them for a whole host of authentic cowboy experiences – right here in the Orlando area. Suhl's Rodeo is a local attraction located in Kissimmee just 15 miles from Walt Disney World and a 20-minute drive from the main tourist districts – they've been in business since 1992.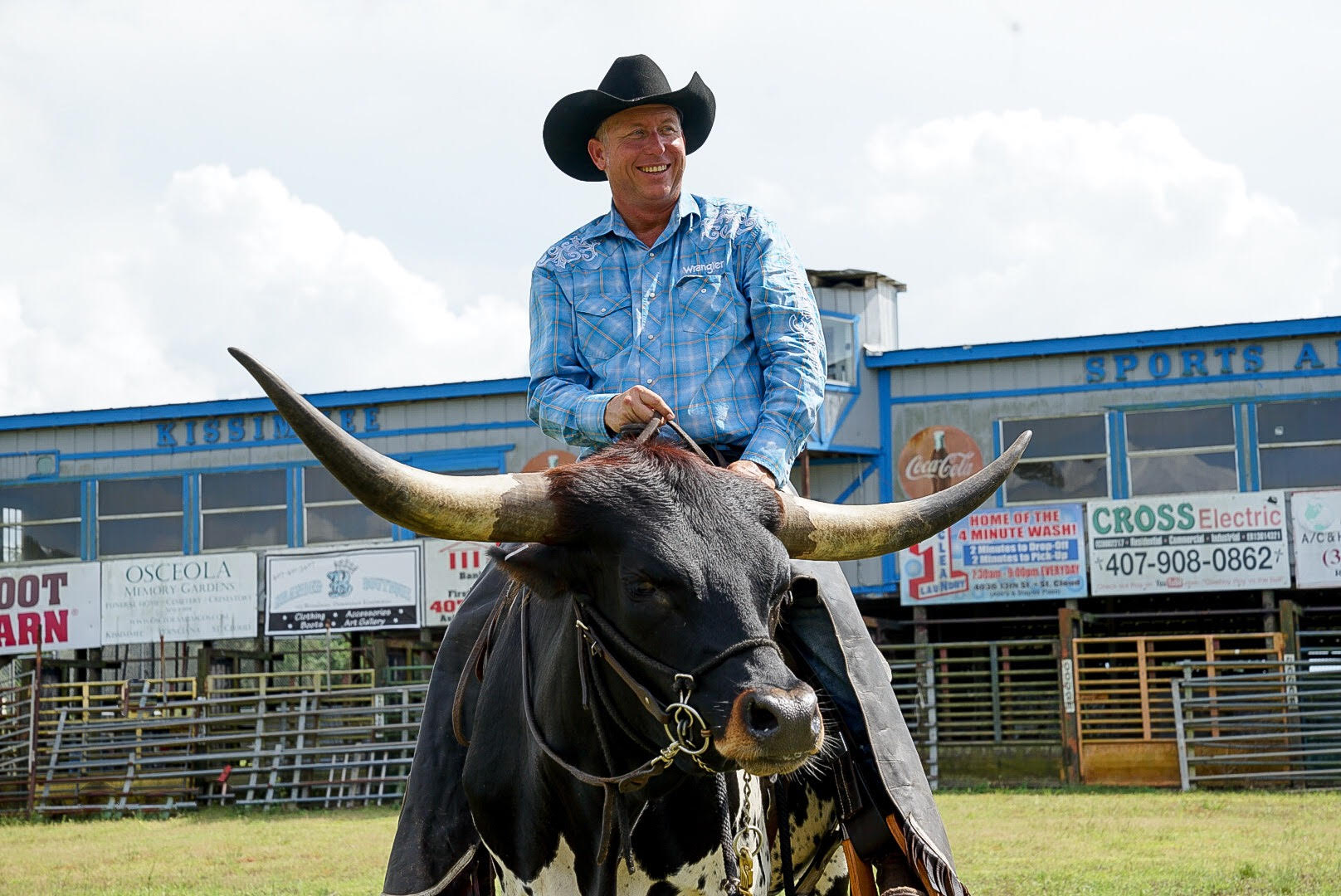 Jed Suhl astride one of his favorites!
The facility was built by the late Gary Suhl as a practice arena for his children and the kids of Osceola county who were all involved in the High School Rodeo Association. At the time there was no other place to practice unless it was in your back yard. Suhl's family believes he had something bigger in mind when money was spent to build a complex that would be known as Kissimmee Sports Arena to host rodeo events.
Suhl recruited the help of friends and family to help design and construct the facility.  Once built, locals started to practice bull riding, barrel racing, bareback/saddle bronc and steer wrestling. People from the town and a few tourists would come to watch the youngsters practice their rodeo skills, so many times there might be 25-50 spectators. Word spread and soon many others started to learn of this unique practice opportunity.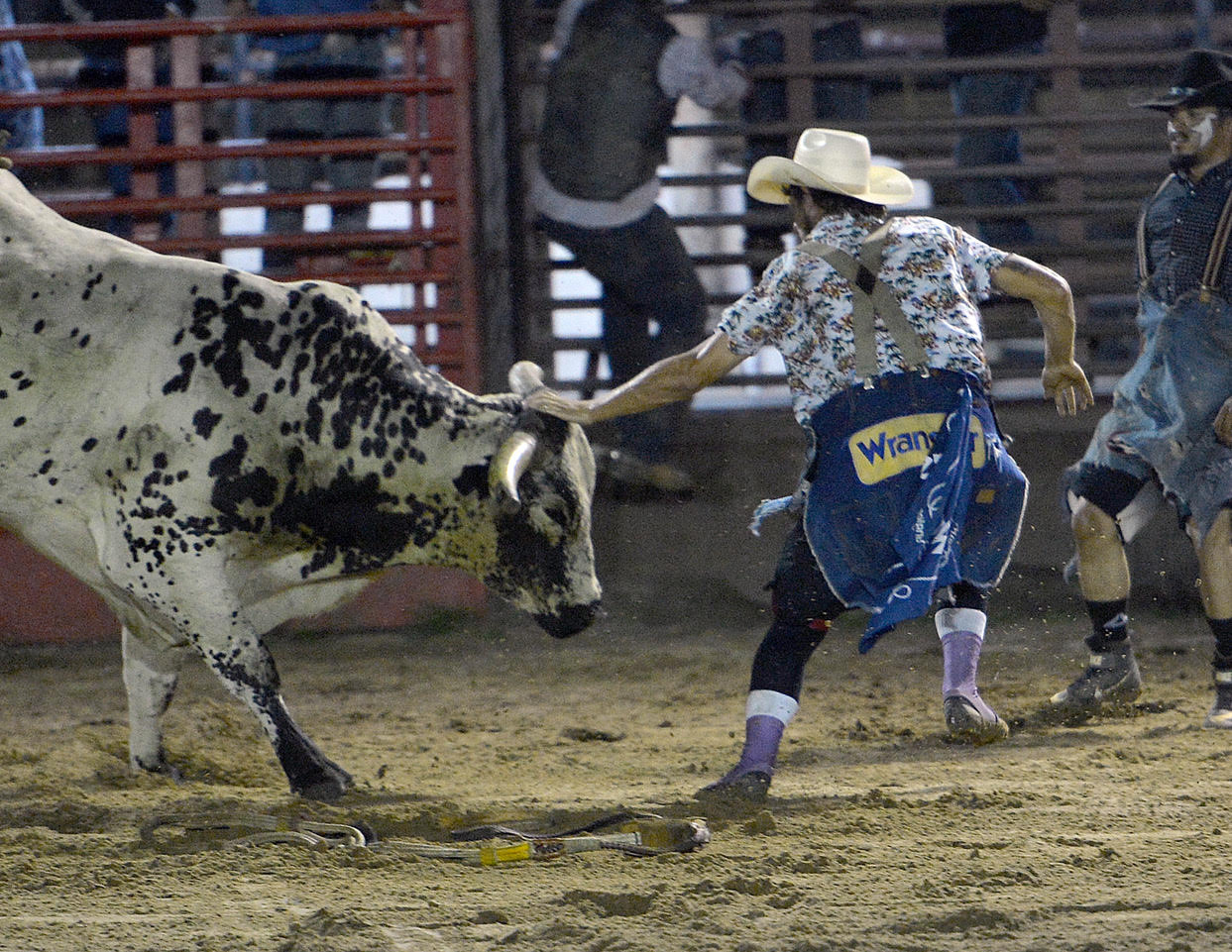 When Suhl had the funds he would invest them into improvements to the property with more bleachers, covering them, covering the bull pens and he even built a saloon. In March of 1993 Suhl started offering Rodeo shows every Friday Night and it took off as one of the area's favorite attractions, frequented by many tourists, especially those from the United Kingdom.  Things have grown and nowadays Suhl's Rodeo can accommodate up to 800 guests in the grandstands. BUY TICKETS
Three locals began their rodeo riding careers by participating consistently at the Friday night rodeos.  All three have made it to the top of the game in the rodeo business. Many that have started at Suhl's have gone on to college on rodeo scholarships and many more have become professional rodeo athletes. The contestants you see in the arena on Friday nights could well be professionals in a couple of years or maybe seen on tv.
Florida Cowboys Were The First
Fun Fact Spanish explorer Juan Ponce De Leon dropped off cattle and horses in the new world located in St. Augustine, Florida. So, Floridians have been cowboying longer than anyone else in North America. Florida is the 3rd  largest cattle producing state in the union. It is cheaper to send the cattle to the corn 1 time than to continuously send corn to the cattle. That is why a lot of the feedlots are out west. In fact, Kissimmee, Florida where Suhl's Rodeo is located, was known as the Cowtown of Florida until 1980 due to the ground and how good the grass grows in central Florida.
One Day Dude Ranch Experience
Suhl's Rodeo decided to open a behind the scenes look at rodeo and ranching.  One way is to attend a rodeo on Friday and help gather the cattle on horseback beforehand to be used in the show. This adventure takes approximately an hour with Horse Riding Orlando, the sister company to Suhl's Rodeo.  After the livestock are gathered participants can enjoy lunch, then proceed to work the cattle in activities such as ranch sorting, team penning, and horse relay races. *Please note this Dude Ranch Experience takes place in advance of the Rodeo on a Friday evening. BUY TICKETS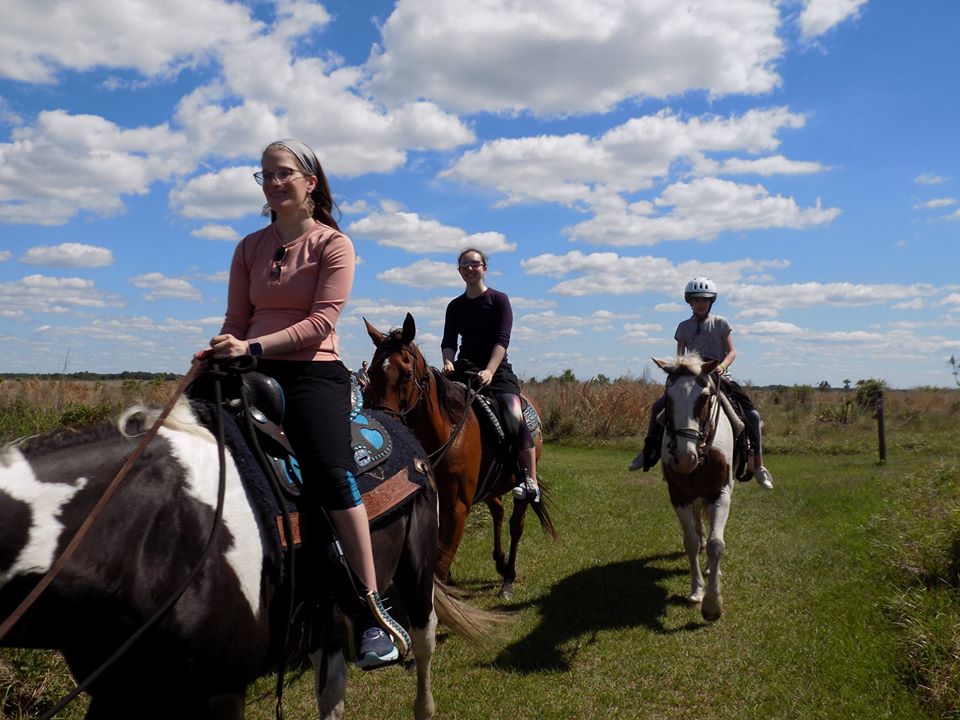 VIP Rodeo Experience
Another option to allow guests to see behind the scenes is to grab a seat in the V.I.P.  section at the rodeo.  With premium skybox seating, when you look out the window you are about 3 ft from the riders getting on the bulls and horses.  This is the only rodeo in America that will let spectators get that close to the action.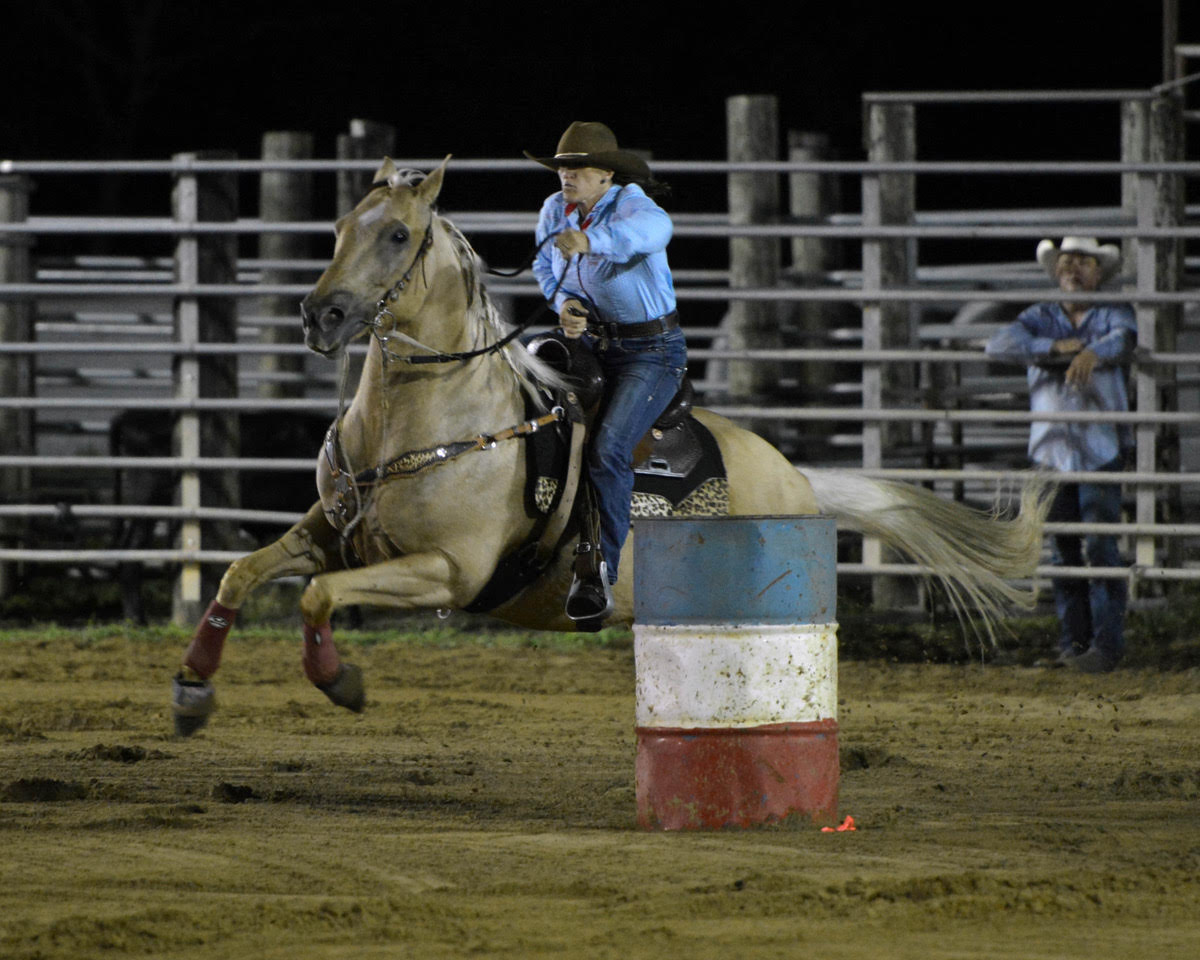 Group Experiences & Team Building
Suhl's Rodeo has a one of a kind experience for groups. It is called Cowboy Team Building.  A team-building event unlike no other.  There are up to 6 events working with horses and cattle but the two most popular are the horse relay and pen pal.
If you're into adventure tourism you can also participate in the rodeo in two different ways:
Adventure #1 – Barrel Racing Experience
A contestant must have some riding experience.  Around 10:00 am you will be paired with a professional barrel racer for an hour then be included in the show Friday night.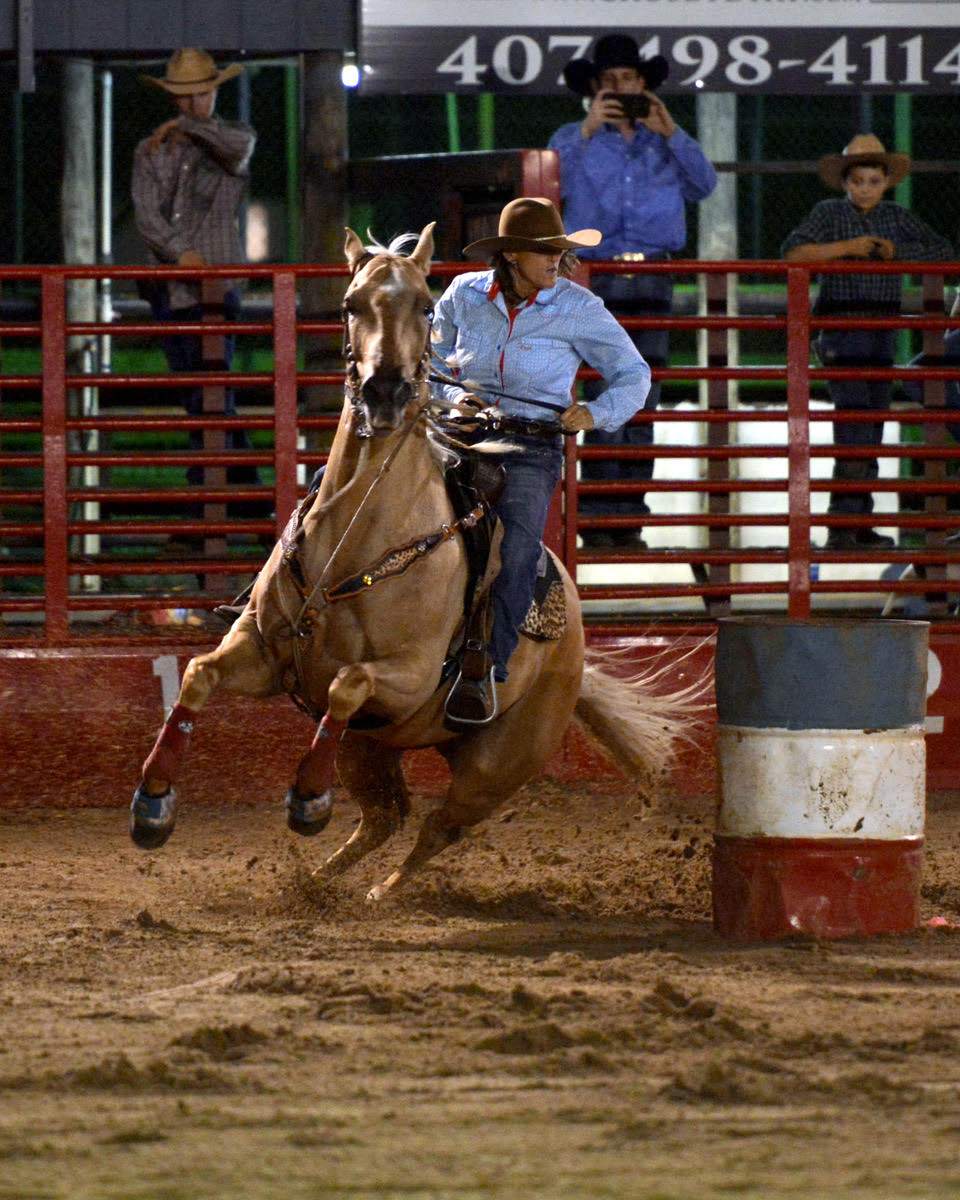 Adventure #2 – Bull Riding School
Have you ever wondered how and why bull riders do what they do? Well now is your opportunity to find out. With this experience, you will feel the adrenaline rush for yourself. Suhl's Rodeo promises and warns you it is a very addictive adrenaline rush. You may also attend a Bull Riding School during a scheduled Thursday and Friday. Should you succeed during the class and ride your bull, you will be invited to be in the show Friday night as an exhibition Bull Rider. You won't be part of the competition of course, but you will make a memory to last a lifetime! Cowboy Up! FIND OUT MORE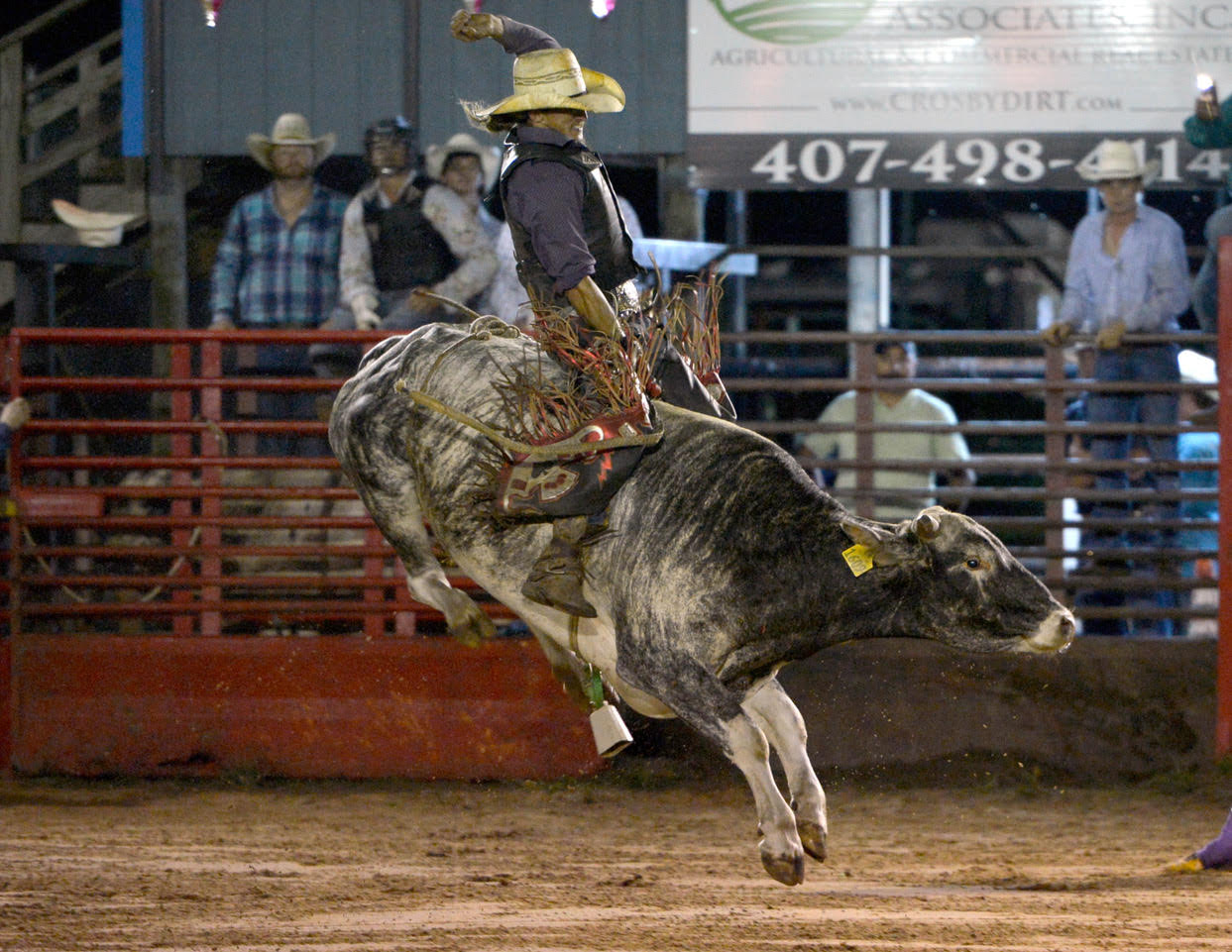 Maybe change up your corporate meetings and have your staff out at the arena for a day of team building that will surely be the talk around the water cooler on Monday morning!!
Family History Makes A Difference
As you can see there is a lot of history at Suhl's Rodeo, a family-owned and operated Florida tourist attraction. There is no other location in the area that has unique programs or opportunities like Suhl's. Why not take a trip back into the Wild West and experience what Suhl's Rodeo has to offer?   FIND OUT MORE