Challenge your fear of heights and test your ability to balance on obstacles 36 feet in the air at WonderWorks Orlando! Can you climb across their cargo net midair? How about walking over their bouncing bridges?
Reach New Heights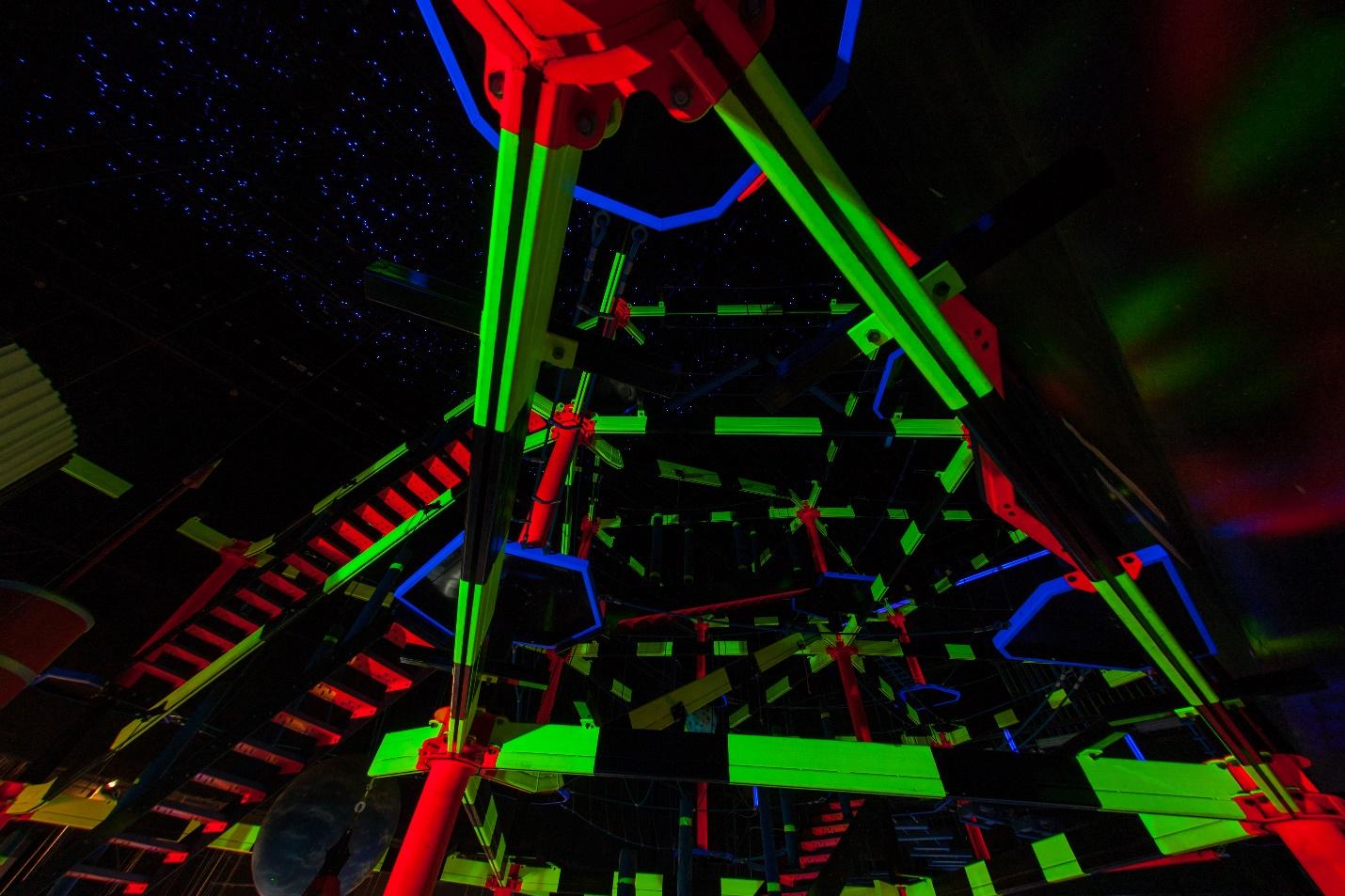 WonderWorks' Glow-In-The-Dark Ropes Course features 20 adrenaline-pumping challenges that will get your heart racing. It is a 15-minute experience. There are two trails you may take one is a bit easier and the other is a challenge. No worries, you are harnessed and employees will guide you if needed. Climber's height must be at least 4'0″ (48″) to climb alone or 3'6″ (42″) to climb with an adult. The climber cannot be taller than 6'8″ (80″) or weigh more than 300 lbs. Closed-toed shoes are required and no skirts or dresses.
After you've conquered the Ropes Course, you can explore some of the other Basement activities including Laser Tag and the 4D Motion Theater which are all included in your admission to WonderWorks!!
More Things to do at WonderWorks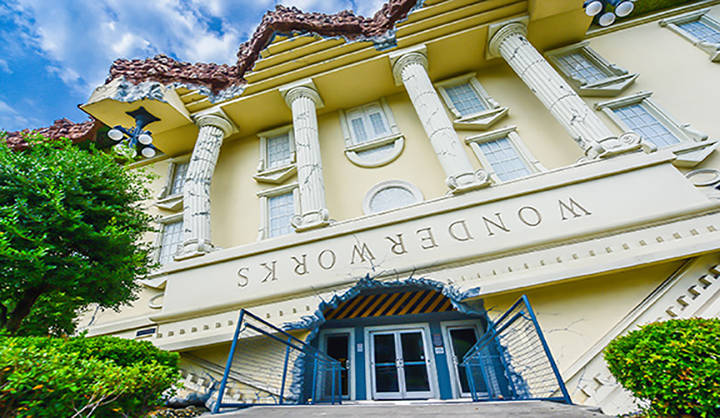 WonderWorks is an amusement park for the mind with 35,000 square feet of "edu-tainment." The Attraction combines education and entertainment with more than 100 hands-on exhibits that challenge the mind and spark the imagination. This once top-secret laboratory was located in the Bermuda Triangle. An experiment went awry lifted the laboratory carrying it to International Drive in Orlando, Florida where it landed upside down.
Challenge Your Mind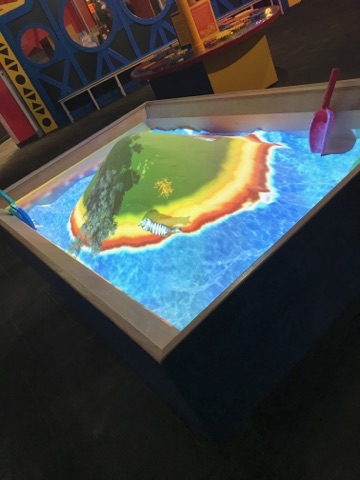 WonderWorks challenges the mind sparks the imagination and leads the way as the top interactive attraction through innovation & entertainment. WonderWorks is not hard to spot! This upside-down oddity on International Drive (the result of a run-in with a tornado, so they say!) contains dozens of interactive games and displays that are fun and educational for the whole family. All areas of the 3-story building are very hands-on and challenge kids both mentally and physically.
Favorites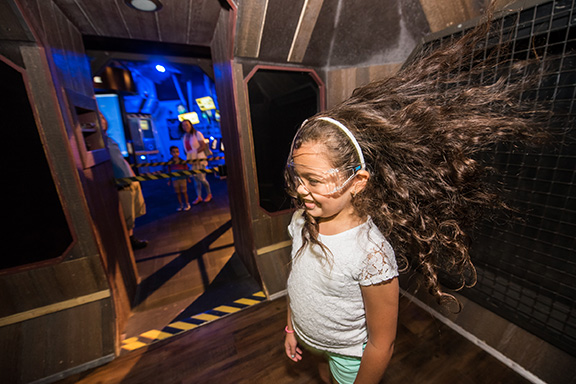 Design and ride your own rollercoaster at the Wonder Coaster. Play a game of Laser Tag! Running around zapping people with laser guns is totally fun! Virtual Sports is very entertaining as you can choose to play Baseball, Football, and American Football. If you want to experience a taste of hurricanes in Florida go into the Hurricane Shack and get your hair blown. After a couple of hours of playing it might just be time to eat.
Hours of FUN are to be had at WonderWorks Orlando!