Miles of unspoiled coastline and cinnamon-colored sands have long attracted artists to Palm Coast and the Flagler Beaches. A creative vibe winds its way through our streets as dozens of makers have been inspired by our natural beauty and discovered their new home here. These artists delighted residents and visitors alike in recent years by creating a wide variety of public art, from large, painted fiberglass turtles dotting the landscape to colorful murals splashed on the side of businesses. Step outside and explore the best public art in Palm Coast and the Flagler Beaches with our guide.
The Turtle Trail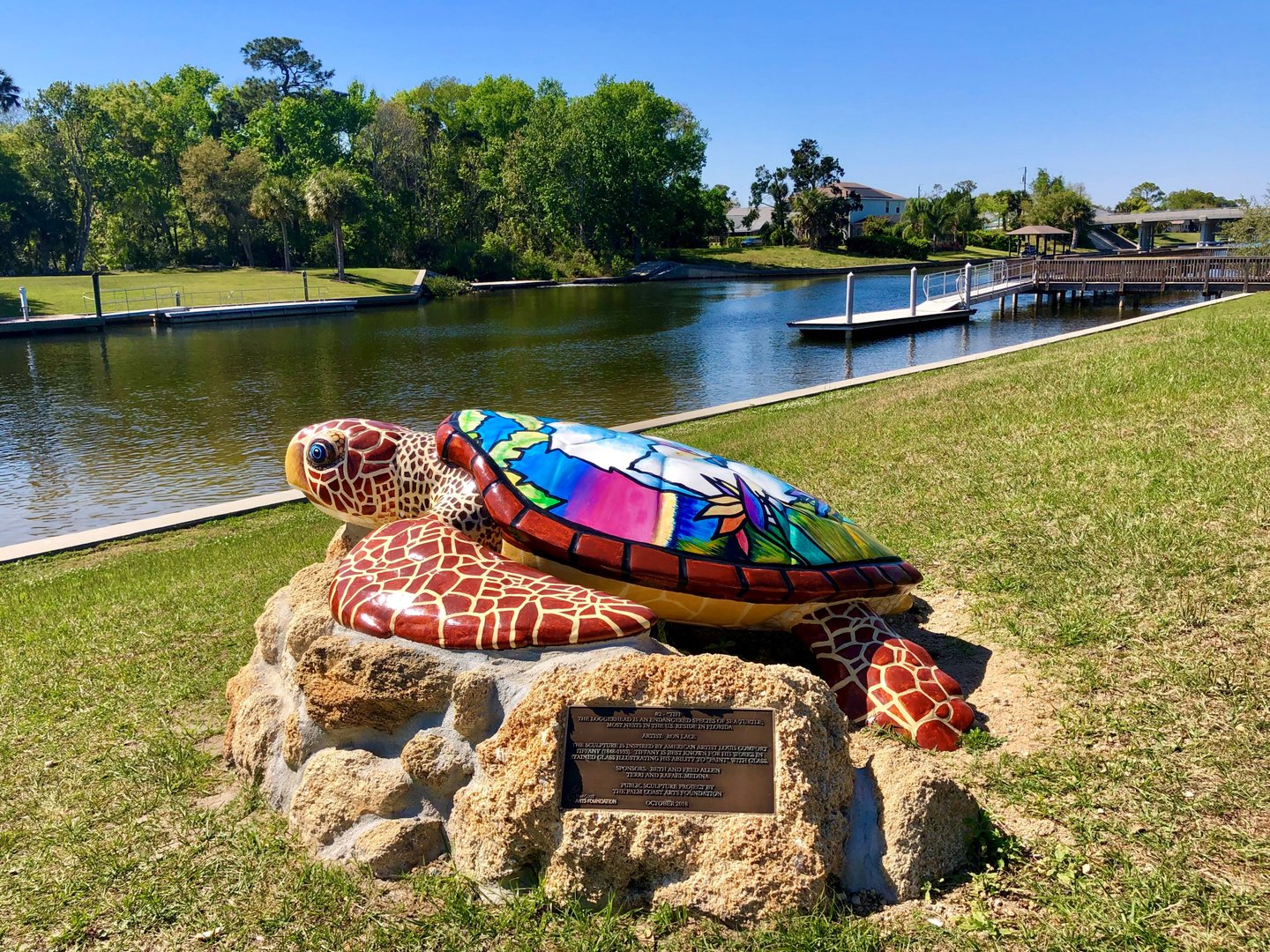 The region's most iconic public art doubles as a scavenger hunt for the entire family to enjoy. The Palm Coast Art Foundation's Turtle Trail features nearly a dozen large, fiberglass turtles each painted in their own unique way and placed in parks and other public spaces. Nancy Crouch, executive director of the Palm Coast Arts Foundation, first conceived of the idea from the "Cows on Parade" public art project she saw in Chicago. The turtles, which are created by a fiberglass artist in Nebraska and shipped to Flagler Beach for design, are an homage to the large Loggerhead species found along the coast.
What began as a single turtle unveiled in 2018 is now a trail of 11 and will grow to a collection of 16 by the end of 2021. Use Visit Flagler's online map to follow the Turtle Trail, and you can seek out the turtle painted to resemble the cartoon character Garfield, or track down the turtles designed like Vincent Van Gogh's "Cafe Terrace at Night" or Claude Monet's water lilies. You'll walk away creatively inspired, and will see much of Palm Coast and the Flagler Beaches' beautiful scenery along the way.
Mural Crawl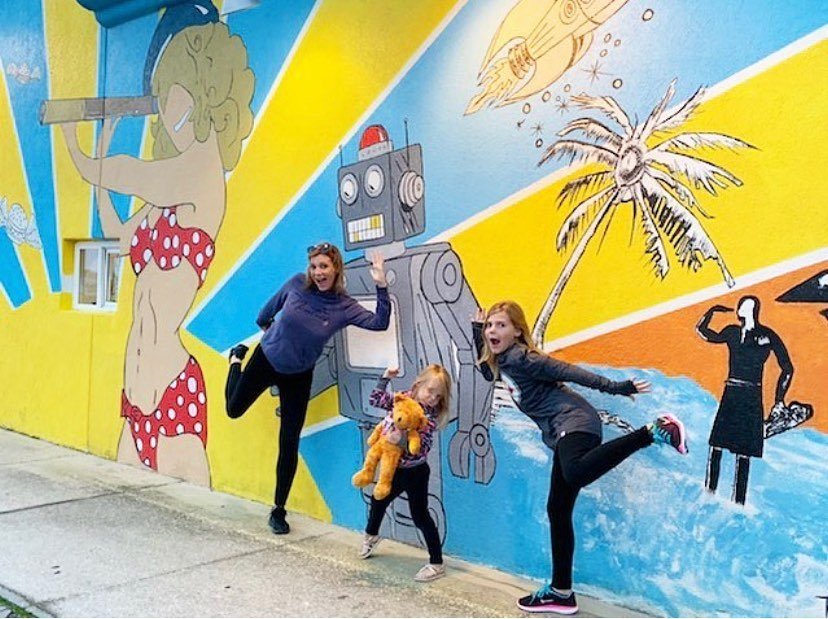 In recent years, restaurants and cafés across Flagler Beach have partnered with local artists to splash their exteriors with murals. The four-block stretch from North 2nd Street to South 4th Street features five murals, including the ice cream-themed mural at Surfside Shakes, and the Insta-worthy "Raining Donuts" mural outside Swillerbees Craft Donuts and Coffee Bar. Their close proximity makes it easy to complete a mural crawl in the heart of Flagler Beach and admire art while enjoying some of our best food and drinks. Check out this map to plan your walk.
Other Outdoor Art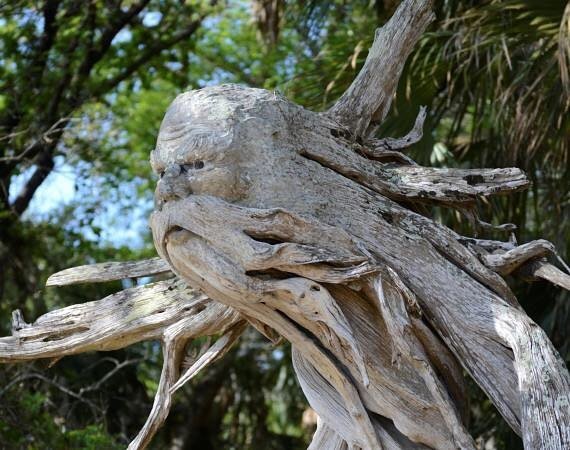 One of the most extraordinary pieces of public art in Palm Beach and the Flagler Beaches stands 10 feet tall in the heart of Palm Coast's Central Park, "Burro with Bird on Shoulder." The bronze sculpture, which depicts a bird perched on a donkey standing on its hind legs, has been turning heads since 2019 and is the first of several sculptures planned for the park. Other outdoor sculptures can be found at the Flagler County Library, Daytona State College's Palm Coast campus, Long Creek Nature Preserve, and Waterfront Park, to name a few. The area's first and most iconic sculpture, a bronze Florida panther created by nationally recognized local artist Paul Baliker, can be found at the edge of Linear Park.
Bring a piece of Flagler County art home with you at the Palm Coast Arts Foundation's First Saturday Creative Bazaar, an arts and crafts flea market. Browse for handmade goods and art from a variety of local creatives on the first Saturday of every month and discover the perfect find that will always remind you of your special visit here.
Looking for more ways to explore the art in Palm Coast and the Flagler Beaches? Check out their Arts and Culture page.