Located between Orlando and Tampa, Central Florida's Polk County offers more than a place to lay your head between theme park destinations. From unspoiled lakes and wetlands to historic landmarks, citrus groves, and even theme parks, there is a reason many Floridians say that Polk County is Florida's sweetest spot. If you are looking for outside adventures, Polk County offers ample opportunities. Home to more than 550 freshwater lakes and 25,000 acres of unspoiled recreational parks, there are many ways to enjoy the great outdoors, including water skiing, air boating, kayaking, and world-class fishing.
Get Wild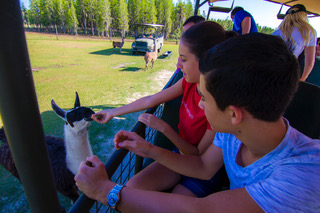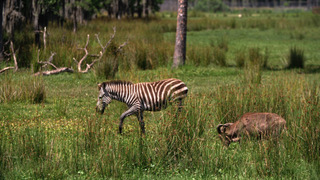 If you really want to get wild, we've got a place for you. Tucked away down a winding road seemingly in the middle of nowhere, these wide-open spaces, flat topography and miles of lush field isn't the sand-and-surf that most think of as Florida. It is the perfect veld-like setting for Safari Wilderness Ranch, an African safari type experience. Here, cattle still roam, but they are the African version of the longhorn, known by their distinctive upright horns.
Opened in 2012, the ranch – a 260-acre expanse – is not a zoo. You won't find any cages here. Instead, most animals move about freely, grazing, and interacting with each other much like they would at home in Africa or Asia. Eland, water buffalo, and antelope mingle with zebras and Watusi cattle, while lemurs dance away on an island in the middle of it all. There are even breeds here that you can no longer find in Africa, such as the Scimitar-horned Oryx. Extinct where they originated, this type of antelope thrives in game farms around the United States.
Normally, visitors only have four choices of excursion types – safari bus, kayak safari, camel expedition, and llama trek, with most opting for the safari bus, which offers the most shade from Florida's intense sun and allows visitors to enjoy up-close encounters with the wildlife the park offers. For a limited time, Safari Wilderness is offering guided hour-long drive through tours, allowing you to view the exotic animals around you while observing social distancing, led by an ATV-riding tour guide. For more information or to book your tour, visit safariwilderness.com.
Enjoy Some Calm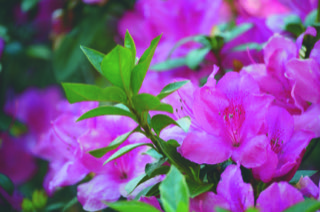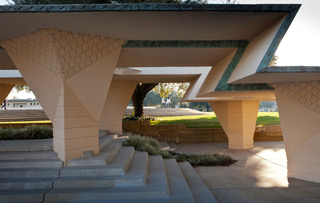 For a more placid experience, Central Florida is home to two historic area attractions, Bok Tower Gardens and Frank Lloyd Wright's "Child of the Sun" collection of architecture on the Florida Southern College campus. More than 80 years after famed architect Frank Lloyd Wright constructed his vision of a "College of Tomorrow" at Florida Southern College in Lakeland, the largest one-site collection of the architect's work still draws visitors from around the world.
Guided tours are available or you can opt to walk around yourself. Just don't miss the crown jewel, the Annie Pfeiffer Chapel, or Wright's piece of domestic bliss, the Usonian House.
Located nearby is one of the top-10 art museums in the state, the Polk Museum of Art at Florida Southern College. With an extensive permanent collection of contemporary and modern art, it remains home to rare 19th-century Japanese woodblock prints as well as ceramic plates made by Pablo Picasso. The outdoor garden area showcases a number of permanent sculptures.
The museum is closed Mondays as well as on major holidays. Visit polkmuseumofart.org before heading out.
Less than an hour away in Lake Wales is the world-famous Bok Tower. Reining high over Central Florida since the 1920s, the 20-story high structure composed of gray marble and pink coquina rock is surrounded by 50 acres of luscious vegetation and gardens, all on top of one of the highest points in peninsular Florida. The sight of the tower alone is worth the visit.
Then there are the bells. The tower is a carillon, an instrument comprised of bells played by a keyboard. Dubbed by many as "The Singing Tower," live concerts are held daily.
If you can visit during the Spring Bloom Festival Walking Tours that celebrate Mother Nature with a full calendar of events or, anytime, stop into Pinewood Estate, a 20-room, Mediterranean-style 1930s one-time winter retreat on the grounds. Definitely, proof that Polk County is Florida's sweetest spot.
LEGOLAND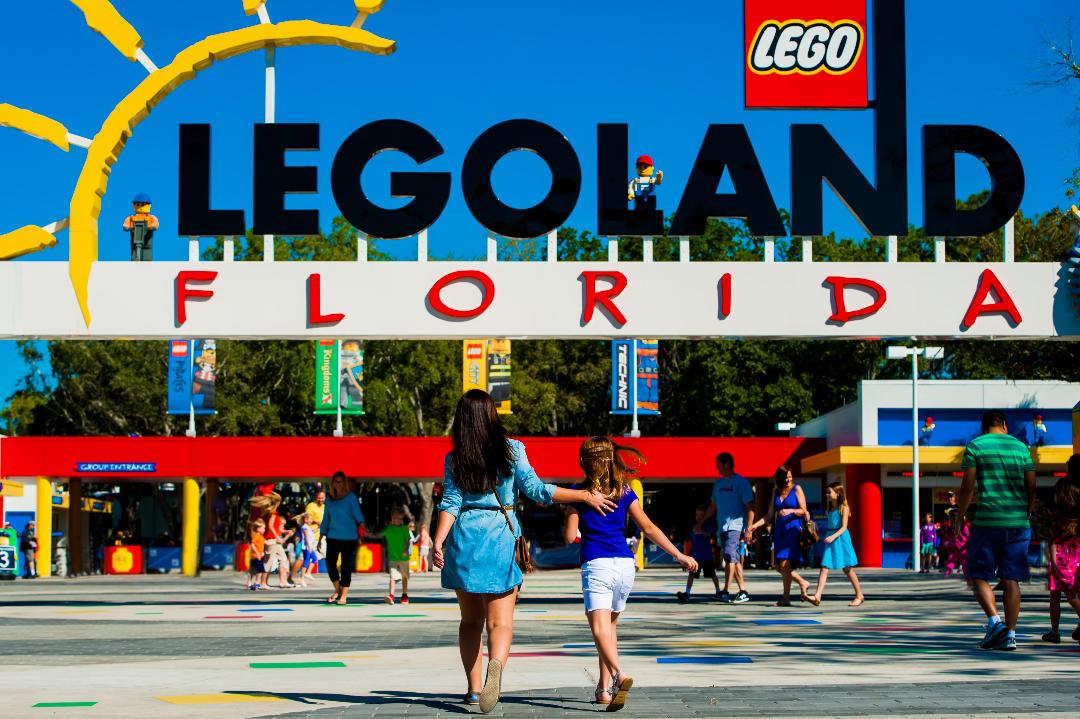 If you'd rather build a tower than visit one, stop by the Sunshine State's newest attraction, the LEGOLAND Florida Resort. Built around historic Cypress Gardens, it offers roller coasters, a water park, 3-D movies, and plenty of opportunities to build – or walk the plank.
Ahoy matey, and welcome landlubbers to LEGOLAND Florida Resort's newest reason to visit, the Pirate Island Hotel! The first LEGO pirate-themed hotel in North America, this on-site accommodation invites brick fans to vacation like a pirate. Just steps from the entrance you and your band of privateers can enjoy the resort-style pool, family-style dining, and pirate-themed entertainment, including s'mores around the campfire, a 9-hole miniature golf course, daily build with Master Model Builders in the lobby and pontoon ride on Lake Eloise. And when your away party is back in the room, the kids can enjoy their own separate sleeping area, LEGO bricks to play with, and their own flat-panel TV with complimentary On-Demand content.
Of course, just steps away is the 150-acre interactive LEGOLAND theme park. Featuring more than 50 rides, shows and attractions, restaurants, shops, the LEGOLAND Florida Water Park, two hotels, a beach retreat, and a botanical garden, there is plenty to do all day long. Tiny pirates can jump into the LEGO wave pool or the interactive water-play structures of Joker Soaker and DUPLO Safari to the apt named Build-A-Raft River and Creation Cove to cool down, then hope on the pink-knuckle rides like the Coastersaurus. For a more immersive experience, head on over to LEGO Movie Land to the Triple Decker Flying Couch or, for some old school fun, jump on Mia's Riding Adventure disc coaster.
Glamping, Cowboy Style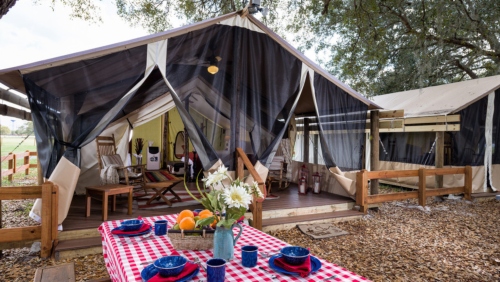 Now, if you seek a truly unique American experience, why not venture into the wide-open spaces with roaming cattle, cowboy hats, and teepees with air conditioning…wait, teepees with air conditioning? If you haven't heard of glamping – the hottest trend in experiential vacationing since street food – prepare to be amazed. And there is nowhere better for glamping than Westgate River Ranch in Lake Wales, where the rodeo, saloon, and line dancing comprise one of the most memorable Central Florida vacations imaginable.
Long before Florida was known for its endless citrus groves, theme parks, and seaside resorts, the cowboy was king. You can saddle up and ride back to yesterday with a visit to this 1,700-acre dude ranch that features everything from horseback riding to airboat and swamp buggy rides. Outdoor activities abound at River Ranch, including swimming, golf, a state-of-the-art ropes course, rock climbing, zip lines, bungee jumping, skeet shooting, and nature hikes. And of course, there's a petting farm.
At River Ranch, weekends are made for the longest-running championship rodeo in the United States. Featuring trick riding, bull riding, calf roping, and barrel racing in the 1,200-seat Rodeo Area, you can finish off the night with a few beverages and line dancing in the saloon.
But let's not forget glamping. For while overnight choices range from roughing-it tents to a guest lodge or staying in a cabin or caboose, the real stars are the luxe teepees and glamping accommodations. Thanks to their one-of-a-kind blend of modern conveniences and roughing it, both give visitors the opportunity to take in the beauty of the ranch while enjoying a fireplace, leather chairs, and even air conditioning and heating.
So no matter what you have in mind as you visit The Sunshine State, a visit to Florida would be incomplete without a visit to Central Florida's Polk County, the state's sweetest spot. Go to www.VisitCentralFlorida.org or call 1-800-828-7655 to plan your vacation because Polk County is Florida's sweetest spot.