Located between Orlando and Tampa, Central Florida's Polk County is more than a place to lay your head. From unspoiled lakes and wetlands to historic landmarks, citrus groves to theme parks, there is a reason why millions of families say Polk County is Florida's sweetest spot.
If you are looking for outside adventures, Polk County offers ample opportunities. Home to more than 550 freshwater lakes and 25,000 acres of unspoiled recreational parks, there are plenty of ways to enjoy the great outdoors, including water skiing, air boating, kayaking, and world-class fishing.
One Location Stands Above the Rest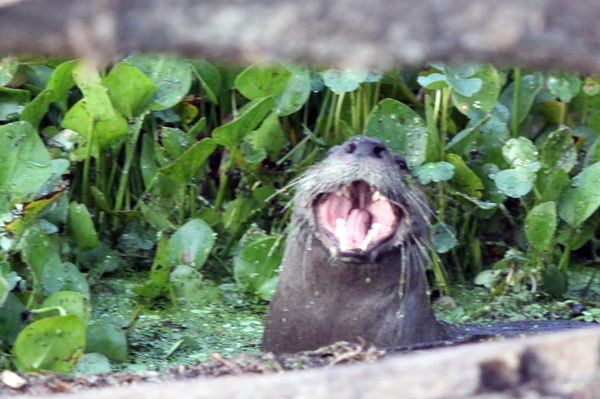 Lakeland's Circle B Bar Reserve, often listed among the best places in the nation to see wildlife, is a must-stop for those looking to experience natural Florida. And if your must-see list includes the state's resident reptilian superstars, alligators, this is the place. Comprised of nearly 1,300 acres, the park has numerous trails, with the most popular trail being, without a doubt, Alligator Alley Trail.
Running along with alligator-inhabited Lake Hancock, the path gets you close – but not too close – to the star attractions. Ranging in size from mere inches to nearly as long as your average hatchback car, the gators may be safely observed from shore or from any number of piers as they glide through their home among the oak hammocks and lakeshore of the reserve.
With all the alligators around, it's the perfect place to bring a camera – but don't miss out on everything else around you. With a series of well-maintained marked trails of different lengths, Circle B Bar Reserve provides countless opportunities for photographers and painters looking to capture the beauty of nature. The tremendous bird population includes a variety of wading birds, waterfowl, ospreys, and more than a few bald eagles.
Enjoy a Unique Neighborhood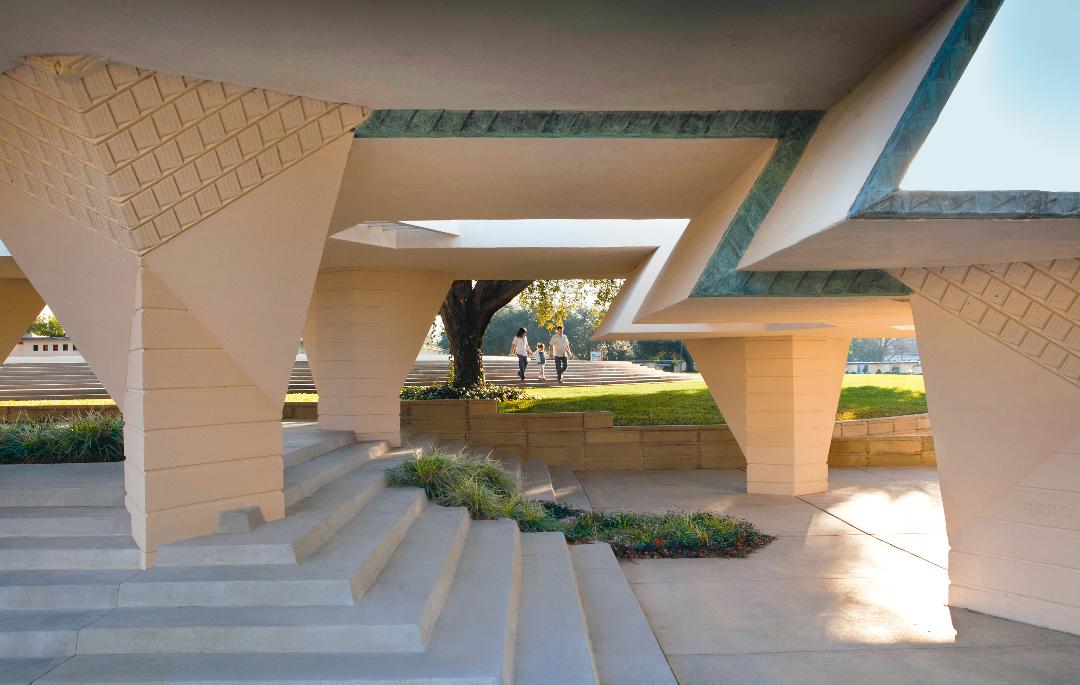 Just a few eagle wing flaps away in Lakeland, nestled along the banks of Lake Hollingsworth, is a college campus designed after a famous architect's stroll through a then-nearby orange grove. Lakeland is a prime example of why Polk County is Florida's sweetest spot.
Today, more than 80 years later, Florida Southern College remains famed architect Frank Lloyd Wright's largest and most southern one-site collection of his work. Dubbed his "College of Tomorrow," visitors from around the world still come to see a campus that was recently named by The Princeton Review as the most beautiful campus in Florida – for the 11th consecutive year.
All it takes is a visit to see why. Envisioning the campus rising out of the ground, Wright dubbed this collection of his work the "Child of the Sun." Guided tours start at the Usonian House, where pieces of glass embedded in the walls cast rays of light throughout the home, and end on the far side of campus where the Annie Pfeiffer Chapel, complete with the original pews and leaded glass, is considered the pinnacle of Wright's campus. Don't skimp on a visit to the Tourism and Education Center, though, which features one-of-a-kind gifts.
Located nearby, and just blocks from Lake Morton in Lakeland, you'll find one of the top-10 art museums in the state. And you can enjoy it for free.
The Polk Museum of Art at Florida Southern College offers an extensive permanent collection of contemporary and modern art, as well as Pre-Columbian, Asian, European, and American decorative arts. Around 20 exhibitions rotate throughout its nine galleries each year, and it remains home to rare 19th-century Japanese woodblock prints, as well as ceramic plates made by Pablo Picasso. The outdoor garden area showcases a number of permanent sculptures.
An Award-Winning Garden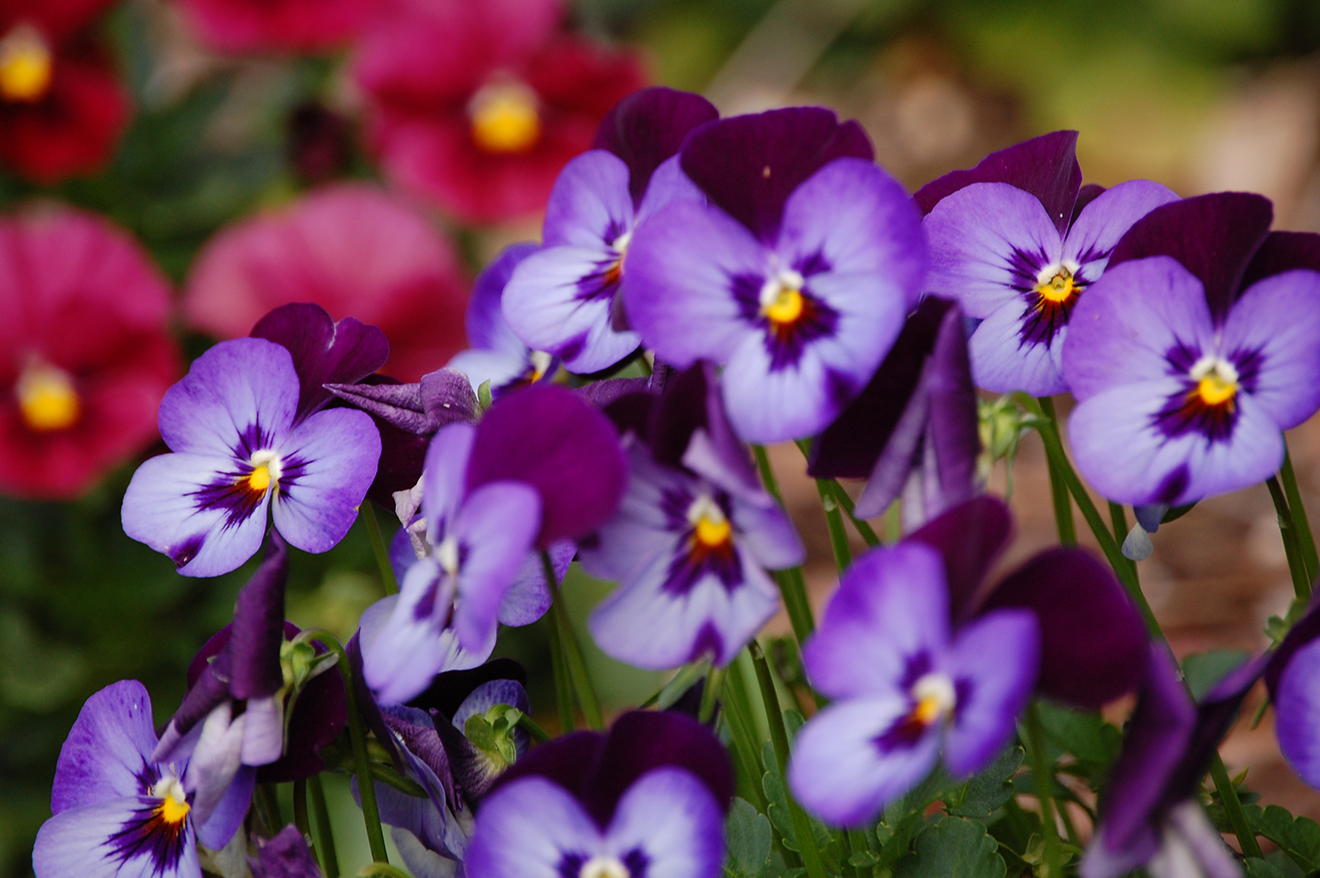 On the other side of the county, reigning high above, is the world-famous Bok Tower, a 205-foot art deco and neo-Gothic "Singing" carillon tower surrounded by contemplative gardens and a bird sanctuary.
Listed on the National Register of Historic Places, Bok Tower Gardens is the lasting work of Edward Bok, a Dutch immigrant. Bok, a journalist by trade, won the Pulitzer Prize in 1920 for his autobiography. Before that, Bok had risen to fame and influence as the editor of "The Ladies' Home Journal," which became the first magazine in the world with one million subscribers under his leadership. His wife was the founder of a music institute in Philadelphia.
The Boks commissioned Frederick Law Olmsted – the man who designed Central Park in New York City and Stanford University in California – to design the gardens, while Philadelphia-based architect Milton Bennett Medary designed the tower. Opening more than five years later, Bok Tower Gardens were dedicated by then-President Calvin Coolidge in 1929. Built on Iron Mountain, what was once a desolate sandhill was transformed into a 250-acre lush tropical landscape that is both a contemplative garden as well as a bird sanctuary. In 2020, the gardens added yet another trophy to their award case when they won the Operational Sustainability Award from the American Public Gardens Association.
A popular tourist attraction since it opened, Bok Tower sits on one of the highest elevations in peninsular Florida, giving guests access to truly unique scenic vistas of the Sunshine State. Guests often stroll in the shadow of the tower while listening to music from the carillon, or picnic on any one of the lawns.
A recent addition to the grounds is Hammock Hollow, 2.7 acres of childhood delight featuring water areas, bridges, tunnels, and an indigo snake sculptured sandbox. Not far away are areas for kids to climb logs, an outdoor stage area, art and music zones, and even a working hand-pumped well.
A Theme Park that's a "Brick" Above the Rest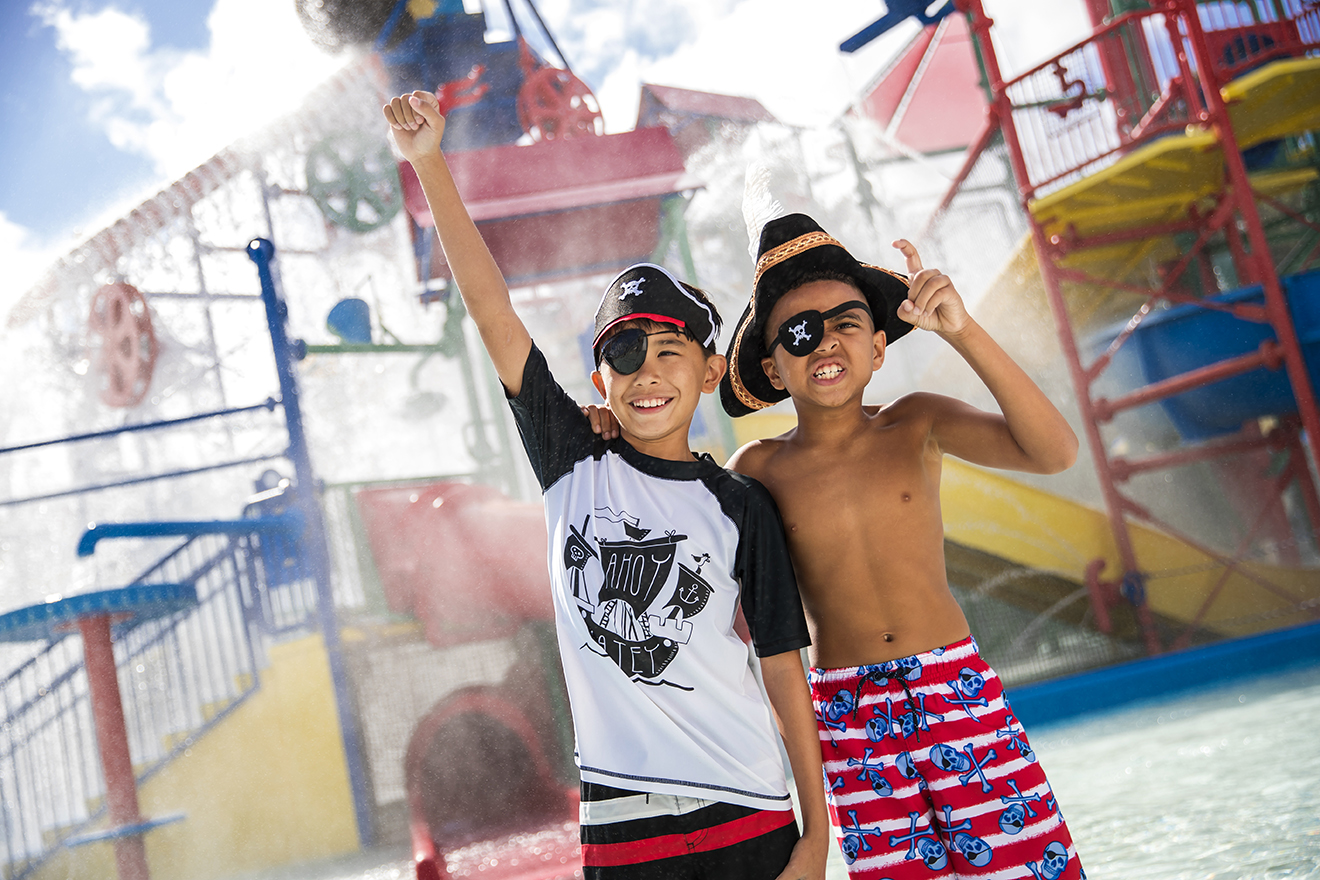 In a state known for its theme parks, the kids-and-bricks LEGOLAND Florida Resort features plenty of hands-on fun. From roller coasters and a water park to 3-D movies and soon an entire Peppa Pig theme park, the merriment doesn't stop when you return to your room. For example, the LEGOLAND Pirate Island Hotel, the first LEGO Pirate-themed hotel in North America, features fun-filled rooms, a heated pool with a pool deck complete with floating LEGO soft bricks, hundreds of LEGO models, in-room LEGO treasure hunts, and exclusive character experiences. The rooms are fully themed with interactive LEGO Pirate models throughout and include an array of humorous decor designed specifically for a kid-centric family vacation. The five-story hotel also houses the pirate-themed Shipwreck Restaurant, the Smuggler's Bar for adult swashbucklers, and an entertainment area with kid-friendly nightly programming and LEGO play areas. Guests can also enjoy a complimentary family-style breakfast.
Just steps away from the resort is the 150-acre interactive LEGOLAND theme park. Featuring more than 50 rides, shows and attractions, restaurants, shops, a botanical garden, and even an action-packed water ski show, there is plenty to do all day long. To cool down, tiny pirates can jump into the LEGO wave pool, the interactive water-play structures of Joker Soaker and DUPLO Safari, or the aptly named Build-A-Raft River and Creation Cove, then get back into the action when they hop on pink-knuckle rides like the Coastersaurus. For a more immersive experience, head on over to LEGO Movie Land and jump aboard the Triple Decker Flying Couch or, for some old school fun, hop on Mia's Riding Adventure disc coaster.
So no matter what you have in mind as you visit the Sunshine State, a visit to Florida would be incomplete without a visit, because Polk County is Florida's sweetest spot.
Go to www.VisitCentralFlorida.org or call 1-800-828-7655 to plan your vacation in Central Florida's Polk County. To travel Polk County like a native, check out the Visit Central Florida app in the iTunes or Android Store.