Located between Orlando and Tampa, Central Florida is home to the cageless zoo Safari Wilderness, historic Bok Tower Gardens, and LEGOLAND Florida Resort. With more than 7,000 vacation rental homes and condos with their own kitchens and often featuring private pools, as well as all the major brands of hotels, finding the perfect accommodation is easy. From unspoiled lakes and wetlands to historic landmarks, citrus groves, and, yes, theme parks, there is a reason Floridians say that a vacation to Central Florida's Polk County has everything except the crowds.
We're Called the Sunshine State for a Reason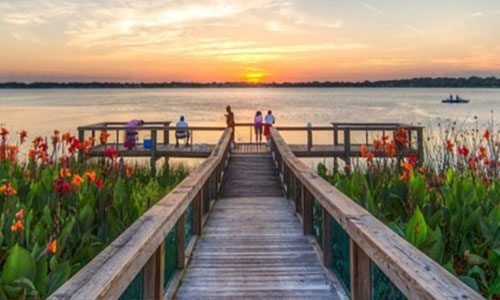 No matter what you like to do outside, you can do it here. From meals along with sidewalk cafes to walks around pristine lakes or even enjoying a bit of Americana like a drive-in movie theater or a meal from an authentic 1950s diner, a visit to Polk County means plenty of fresh air and sunshine.
Home to more than 550 freshwater lakes and 25,000 acres of recreational parks, outdoor adventure is a staple. From gliding across the water on an airboat to something a little more active, like water skiing or kayaking, no adventure is too big or too small. Of course, Florida is also home to a wide and exotic array of flora and fauna. To see the best of it in the wild, visit Circle B Bar Reserve, often dubbed one of the best places to see wildlife – and alligators – in Florida, or Lake Kissimmee State Park, whose 13 miles of trails feature abundant plant, animal and birdlife. Here you can truly see that Polk County has everything except the crowds.
Wild Times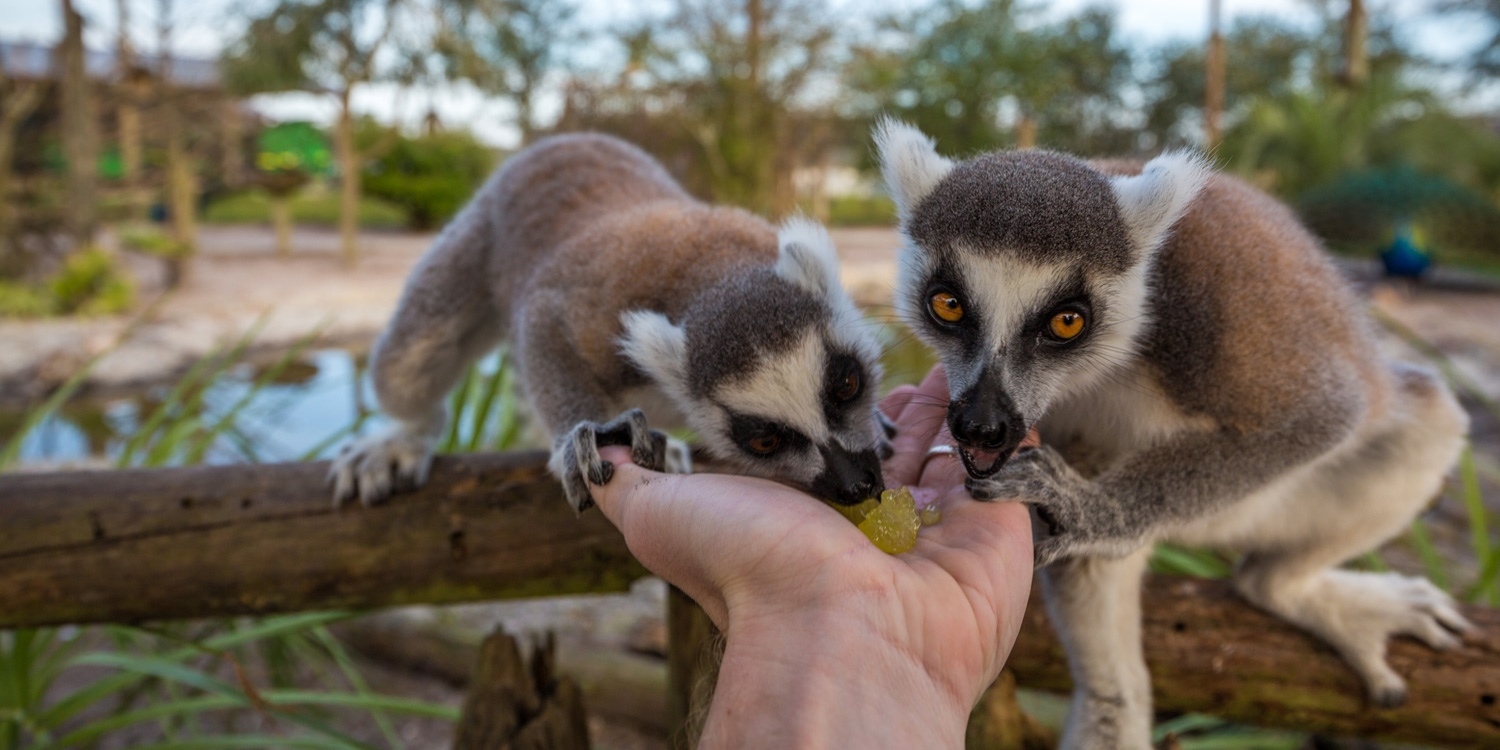 But if you really want to get wild, we've got a place for you. Tucked away down a winding road seemingly in the middle of nowhere, these wide-open spaces, flat topography and miles of lush field isn't the sand-and-surf that most think of as Florida. This is "cracker country," where cattle and cowboys once roamed.
It is the perfect veld-like setting for Safari Wilderness Ranch, an African safari type experience. Here, cattle still roam, but they are Watusi, the African version of the longhorn, known by their distinctive upright horns that can reach eight feet in length.
Opened in 2012, the ranch – a 260-acre expanse – is not a zoo. Here, the animals roam freely, grazing, and interacting with each other much like they would at home in Africa or Asia. Eland, water buffalo, and antelope mingle with zebras and Watusi cattle, while lemurs dance away on an island in the middle of it all. There are even breeds here that you can no longer find in Africa, such as the Scimitar-horned Oryx. Extinct where they originated, this type of antelope thrives in game farms around the United States.
Normally, visitors only have four choices of excursion types – safari bus, kayak safari, camel expedition, and llama trek, with most opting for the safari bus, which offers the most shade from Florida's intense sun and allows visitors to enjoy up-close encounters with the wildlife the park offers.
But for a limited time, Safari Wilderness is offering a guided, hour-long drive through tours, allowing you to view the exotic animals around you while observing social distancing. Led by an ATV-riding tour guide, vehicles allowed must be full-sized SUV or smaller. Motorcycles or commercial vehicles are not allowed. For more information or to book your tour, visit safariwilderness.com.
Bok Tower Gardens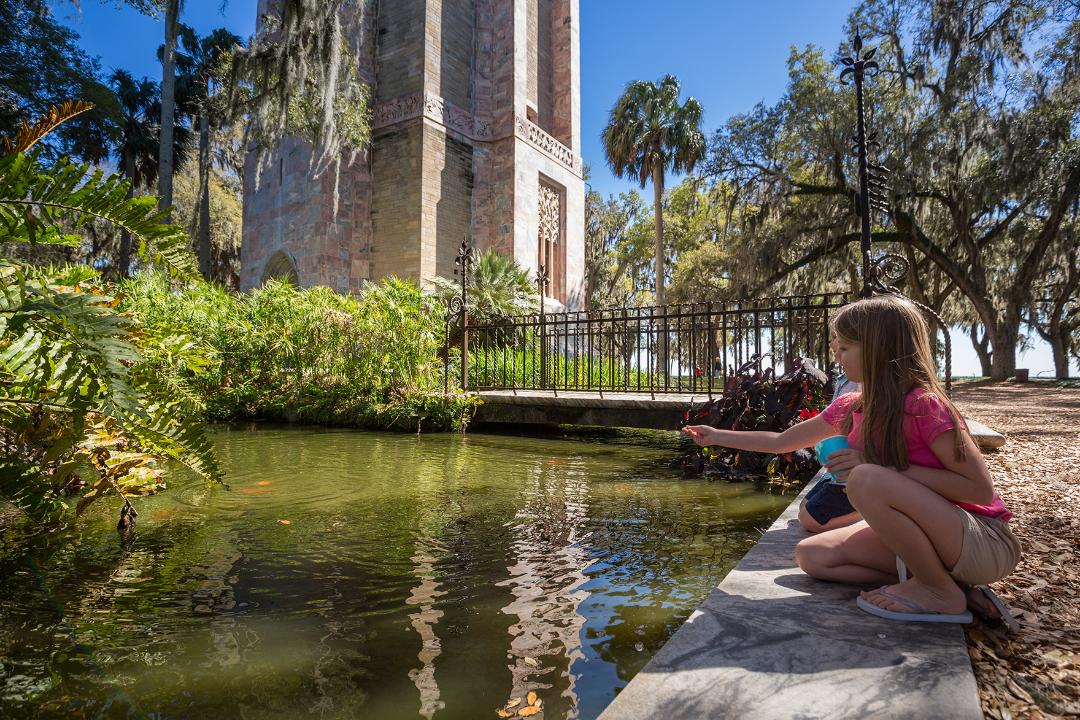 Reigning high above the Central Florida landscape – more than 200 feet high, in fact – is Lake Wales' world-famous art deco and neo-Gothic legend Bok Tower. Built upon one of the highest elevations in peninsular Florida, the one-of-a-kind tower has been a tourist attraction since the day it opened in 1929. Guests stroll in the shadow of the tower that houses a carillon – an instrument comprised of a series of bells played by a keyboard – surrounded by a 250-acre lush tropical landscape.
A recent addition to the grounds, Hammock Hollow, has turned 2.7 acres of that area into a childhood delight.
With nearly 20 different elements wrapped into the experience, from water features to a stage and space to perform, there is plenty to both the young and the young-at-heart busy. Not long after walking through the child-sized Gateway arch, stone mosaics of different animals greet the young adventurers on their way to the irresistible Indigo Pass. A giant, inky-black snake sculpture, perfect for climbing, surrounds a sand play area. Just steps away, a ledge complete with nooks and crannies leads to the River Walk, where cooling sprays of water from fountains, jets, misters, and foggers help refresh the explorers.
Creative outlets are also incorporated, including the Sabal Stage, complete with different costumes available for play and performances, as well as an art station, tuned instruments including a giant xylophone, and even a fairy house.
Due to the Coronavirus pandemic, visitors are required to adhere to strict social distancing guidelines and remain at least six feet apart from other groups. Additionally, visitors are asked to wear masks when visiting the indoor areas. The gardens continue to utilize enhanced cleaning procedures with Environmental Protection Agency registered disinfectants. Hand sanitizer is also available. More information is available on their website, boktowergardens.org, and experience that Polk County has everything except the crowds.
LEGOLAND Florida Resort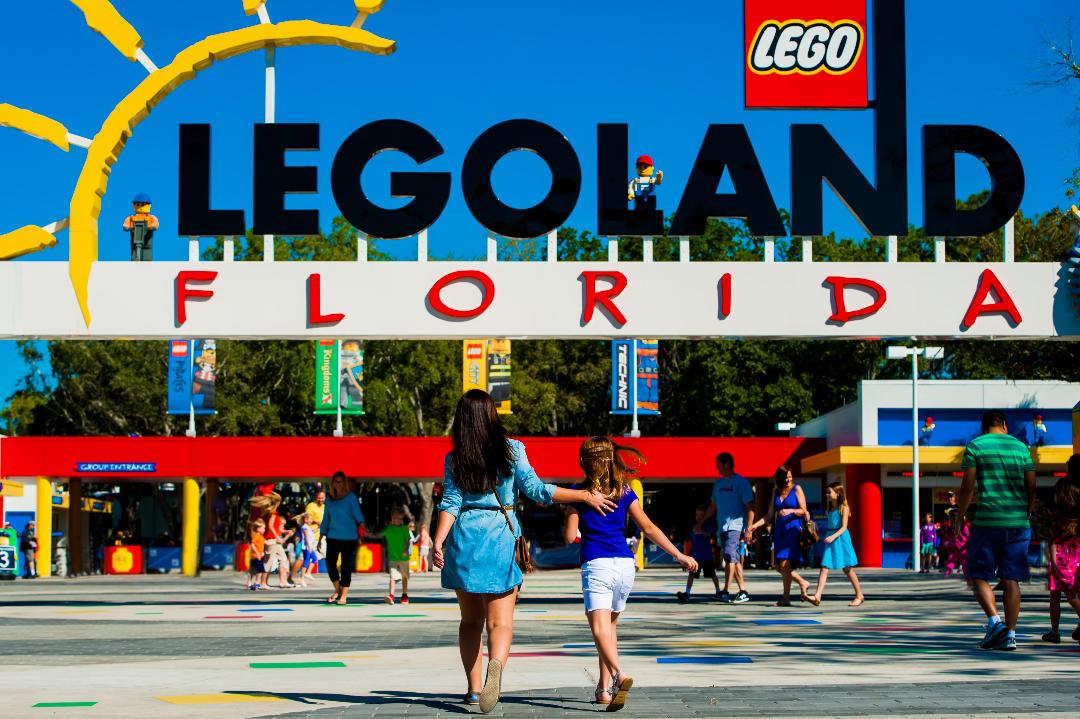 Polk County is also home to Florida's newest theme park: LEGOLAND Florida Resort. The 150-acre interactive LEGOLAND theme park features more than 50 rides, shows and attractions, restaurants, shops, the LEGOLAND Florida Water Park, two hotels, a beach retreat, and a botanical garden.
When it comes to fun in the sun, LEGOLAND Florida Resort can't be beaten.
From the LEGO wave pool to the interactive water-play structures of Joker Soaker and DUPLO Safari, your kids will soak up tons of fun. But there is more to do than splash and spray at LEGOLAND Florida Resort. At Build-A-Raft River, you can imagine, design, and build your own unique vessel before taking it along the 1,000-foot-long lazy river.
For those who would rather stay dry while their creations get wet, there is Creation Cove. Here, kids can build their own LEGO-sized boat and earn boasting rights after racing their creation against friends and family. Rides in the park include pink-knuckle roller coasters, the Imagination Zone, Miniland USA, and LEGO® City where youngsters can learn how to drive by freely navigating their own boats and LEGO® cars.
Another unique feature is the LEGOLAND Beach Retreat, where visitors can extend their time in the warm Florida sun. Filled with LEGO-themed items both inside and out, the village-style vacation resort features brightly colored bungalows groups into 13 horseshoe-shaped coves. Looking like larger-than-life LEGO homes, each bungalow features cozy areas for the kids as well as a privacy curtain for the main bedroom. Ideal for families and groups traveling together, each cove-worth of bungalows features its own outdoor play area. Additionally, the LEGOLAND Beach Retreat has its own swimming pool, surrounded by plenty of beach sand for sandcastles.
Having opened in spring 2020, LEGOLAND Florida Resort's Pirate Island Hotel is the first LEGO Pirate themed hotel in North America. The newest on-site accommodation invites brick fans to vacation like a pirate just steps from the entrance to the theme park built for kids.
There are some changes to the park due to the Coronavirus pandemic, however. Upon approach, staff will non-intrusively take your temperature, and please note, individuals with a fever will be asked to return another day. Restaurants and stores within the park are configured for social distancing, as have the ride queues. Brick play areas, rides, and other communal areas are cleaned often. Hand sanitizer stations have been placed around the park, and the wearing of face masks is encouraged. The theme park is also encouraging the use of credit cards instead of cash. Additionally, for the time being, capacity is being limited to 50 percent. Even here, you can see Polk County has everything except the crowds.
For more information on LEGOland CLICK HERE
Now you can see that  Polk County has everything except the crowds, what will you choose to visit first?