When you think of Florida, you probably think of palm trees and sand. But what about fabled architecture, long lost civilizations, and living history? That's what is known as Polk County Culture. If you prefer to mix a dash of history to your vacation, you've come to the right place. A Polk County vacation can immerse you in culture – especially if you prefer it citrus flavored.
A College Inspired by a Grove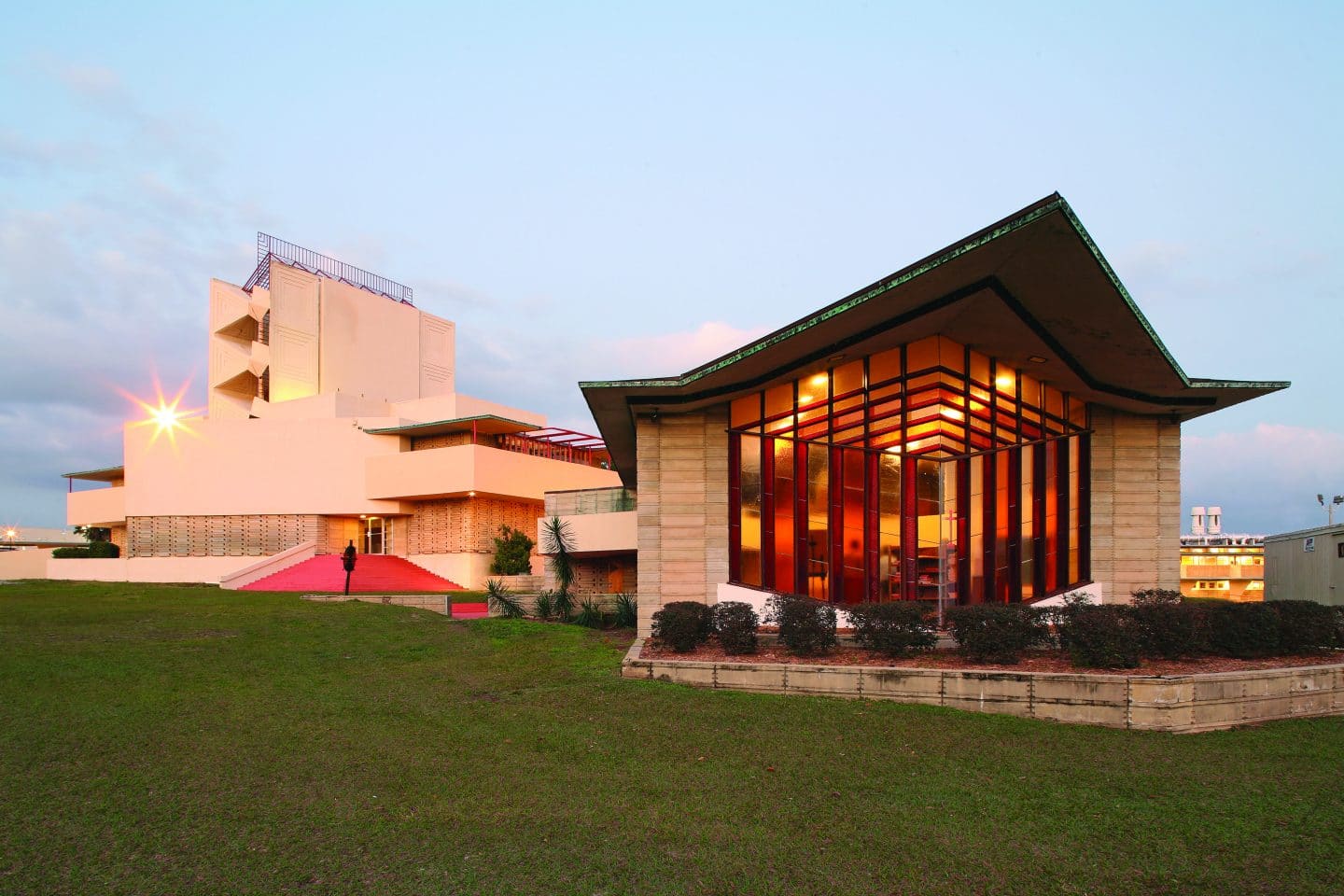 More than 80 years after then-campus president Ludd M. Spivey convinced famed architect Frank Lloyd Wright to construct a "College of Tomorrow" on the grounds of Florida Southern College in Lakeland, visitors from around the world stop in to see the largest one-site collection of the architect's work.
Envisioning the campus rising out of the ground, Wright dubbed it the "Child of the Sun." The buildings, constructed of concrete blocks with native sands and shells added, also have square pieces of glass embedded in them. When struck by direct sunlight, the glass inside the blocks casts an array of kaleidoscopic beams throughout the inside of the buildings. Wright laid out the buildings in a manner inspired by the area groves he walked through.
Tour options include self-guided tours, guided tours, or a favorite of the locals, a tour at dusk. No matter which option you choose, you are sure to leave inspired. Be sure not to miss the crown jewel of the campus, the Annie Pfeiffer Chapel, or Wright's recently brought to life piece of domestic bliss, the Usonian House. This is a gem of Polk County culture.
Rural History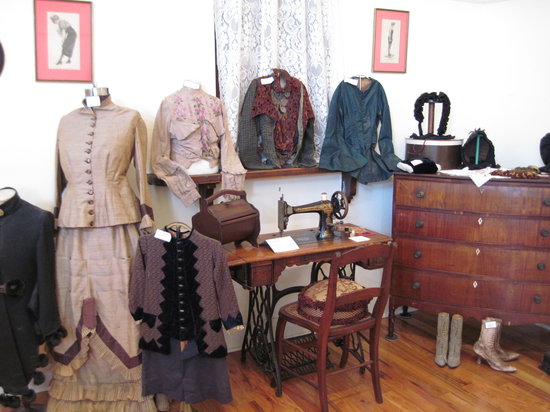 For a more rurally inspired look at Polk County's history, visit the Lake Wales History Museum. The city was formed more than 100 years ago to capitalize on the growing citrus and turpentine industry. Not long after they opened their doors, trains were stopping at the Lake Wales depot.
Today, that same depot – now painted pink – houses the Lake Wales History Museum. With a vintage 1926 caboose behind it, the museum offers a self-guided glimpse into the history of the people of the Lake Wales Ridge, from its prehistoric Native American canoe and Seminole Indian clothing to a 1938-era freight room, highlighting the prominent industries of the day, as well as permanent collections including old telephone directories and letters. There are even paintings from nearly forgotten Florida Black artists, today known as The Highwaymen. These artists captured the landscapes of Florida from the 1950s to the 1980s and often sold their original pieces of art from the trunks of their cars.
Citrus Colored History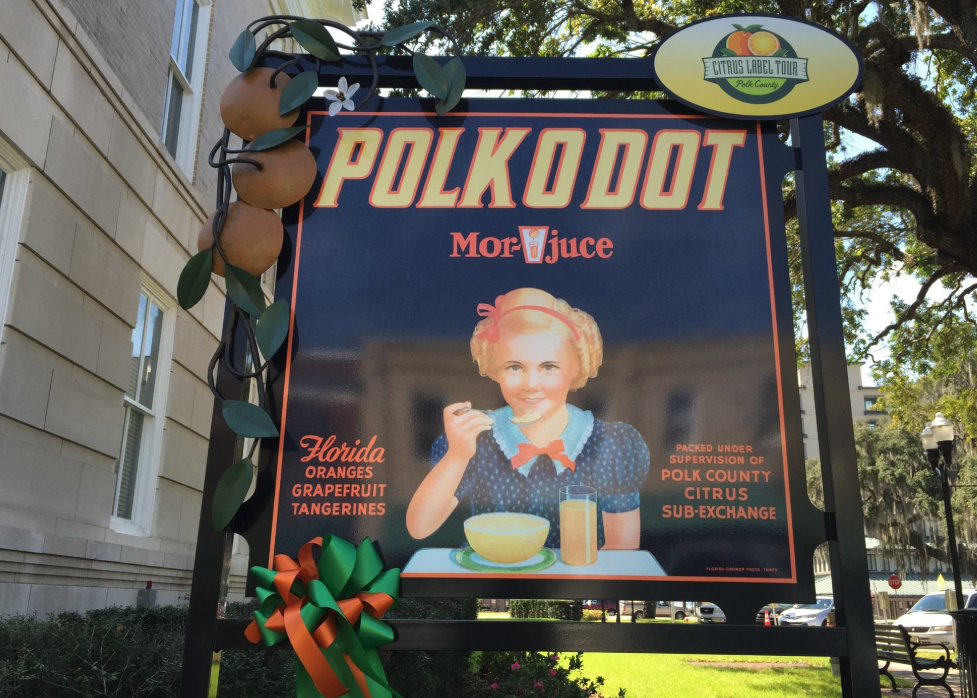 But nothing is more interconnected to the history of Polk County than the citrus industry. Since the earliest days of the state's founding, citrus – in particular, oranges – have been the backbone of Florida's agricultural industry. Polk County was its epicenter.
Today, this history is remembered through the Citrus Label Tour. A partnership between the Polk County History Center and the Florida Citrus Hall of Fame, it is a driving experience that explores not only the artistic history of citrus marketing but also the history of the county itself. There are more than 40 different label examples on display in more than half a dozen Polk County towns.
Bok Tower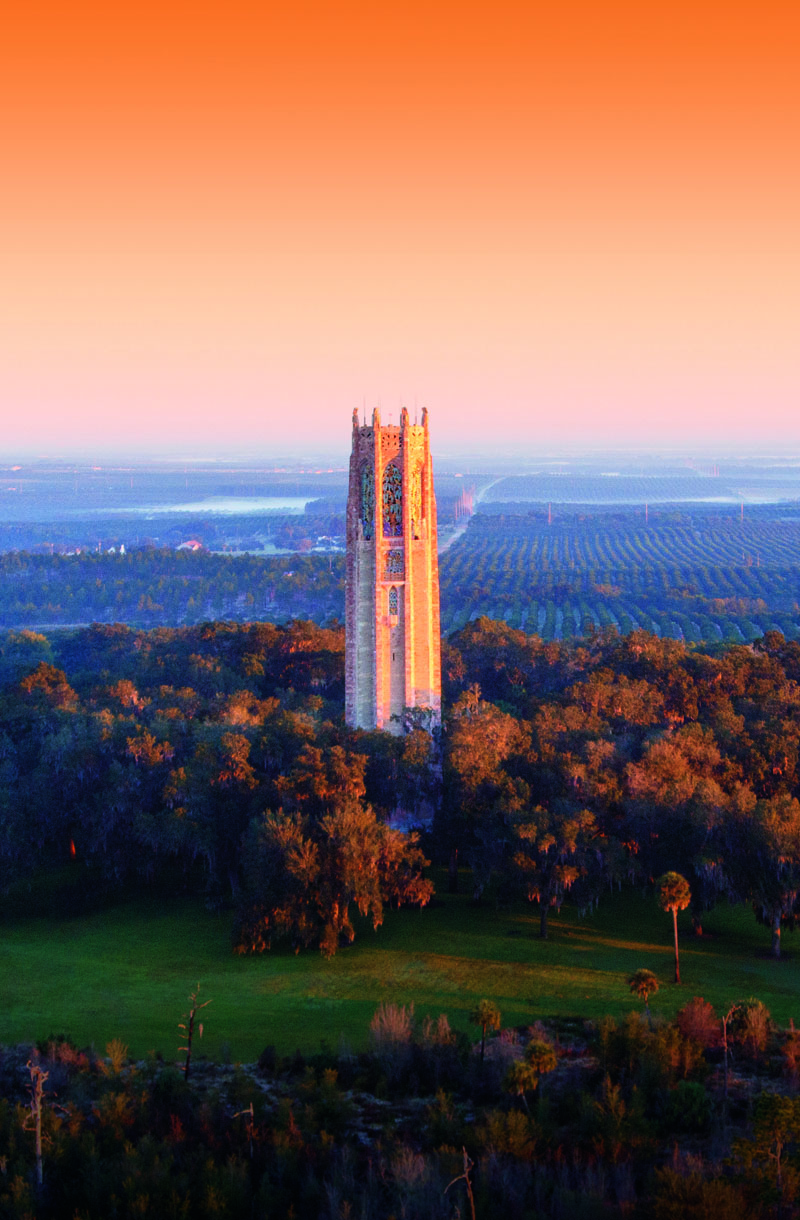 Towering more than 200 feet above the Central Florida landscape, Bok Tower in Lake Wales was a tourist attraction the day it opened in 1929. Built upon one of the highest elevations in peninsular Florida, the world-famous art deco and neo-Gothic legend houses a carillon – and instrument comprised of a series of bells played by a keyboard. Built on Iron Mountain, what was once a desolate sandhill was transformed into a 250-acre lush tropical landscape that is both a contemplative garden as well as a bird sanctuary.
A recent addition to the grounds, Hammock Hollow, has turned 2.7 acres of that area into a childhood delight.
With nearly 20 different elements wrapped into the experience, from water features to a stage and space to perform, there is plenty for both the young and the young-at-heart to stay busy. Not long after walking through the child-sized Gateway arch, stone mosaics of different animals greet the young adventurers on their way to the irresistible Indigo Pass. A giant, inky-black snake sculpture, perfect for climbing, surrounds a sand play area. Just steps away, a ledge complete with nooks and crannies leads to the River Walk, where cooling sprays of water from fountains, jets, misters, and foggers help refresh the explorers.
Creative outlets are also incorporated, including the Sabal Stage, complete with different costumes available for play and performances, as well as an art station, tuned instruments including a giant xylophone, and even a fairy house.
Polk's Culture is All Wet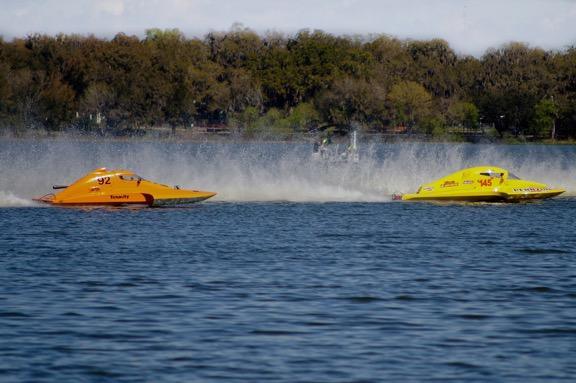 Blessed with 554 lakes, water activities have been a way of life here for decades. Known today as the Waterski Capital of the World, Polk County earned that title during World War II when impromptu shows entertained soldiers at the state's first theme park, Cypress Gardens in Winter Haven. Today, the LEGOLAND Florida Resort has replaced Cypress Gardens, but the shows – albeit LEGO-themed – continue. Additionally, many of the experts who once performed at Cypress Gardens now teach their various disciplines at private waterski schools throughout Polk County.
Today, beginners don't even need a boat to try the sport. Both wakeboarders and water skiers slice through the rippling waters of Lake Myrtle in Auburndale at the Elite Cable Park, pulled not by a boat but by a series of overhead cables. Think of it like a ski lift, minus the lift and – this being Florida – the snow. Participants simply grab onto the handle and hold on, enjoying all the action of wakeboarding or waterskiing, complete with ramps and obstacles if they so choose.
The Elite Cable Park also features a Get-Up Guarantee program, designed so new riders can take advantage of a one-on-one learning session with a staff member, ensuring beginners get to enjoy all the fun this water sport and cable park have to offer.
To step back into our prehistoric history, let someone else do the driving. Airboats, fast and flat-bottomed, are a great way to see the real "Old Florida" and those who call it home – alligators, bald eagles, great blue herons, and nearly four-feet-tall Florida sandhill cranes. Just hop aboard one of these fan-driven Ferraris as they cut through the water on their way to places other boats cannot. From swamps and marshes to wetlands and with such a diverse amount of wildlife to enjoy, no two airboat trips are alike.
For more ideas on how to enjoy your time taking in Polk County culture, see the listings at VisitCentralFlorida.org.