So you're looking for something a bit different from your average theme park? Revolution Off Road offers a unique opportunity to ride state of the art Polaris ATV's over 230 acres of tracks and trails. Depending upon the Florida weather the terrain may be very dusty or very wet  – but always dirty – maybe VERY dirty!
Some trails include mud holes, dry sandy tracks, grass, and even some small hills (we do have SOME hills in Florida). It is a self-drive experience and as this company runs everything by reservation there is no waiting in line. They are open 364 days each year, weather permitting.
Time to experience a rugged side of Central Florida at Revolution Off Road.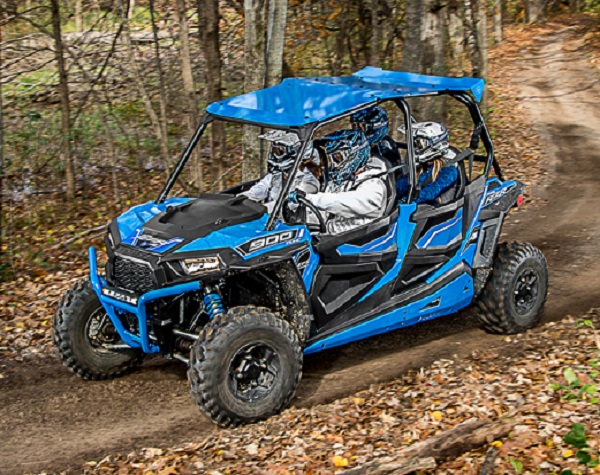 All guests are given a brief safety course and instruction on the vehicle they've chosen to ride. Guests will also be provided with the necessary safety equipment of helmet, goggles, and gloves. Closed-toe shoes are required and old clothes are recommended.
What's different from many such experiences is that a trained instructor will lead you over the tracks and trails – this a great way to improve your overall skill level and make sure that the experience is a safe one.
At the end of the session, you will have time to take photos, relax over a soft drink, enjoy the views of the picturesque lake and discuss your experience before you leave.
One of the most popular experiences at Revolution Off Road is the Polaris ATV single seat drive. Whether novice or expert this there is a trail to suit all levels, however, if you are trying to find large mountain boulders or an extreme off-road cliff face then this is definitely NOT for you.
BUT if you are looking for some off-road fun on a variety of trails then there is no better place that Revolution Off Road. This guided tour is open to those over 18 years of age with proof of I.D. Riders usually adventure in groups of 5 or less to ensure everyone's safety and maximize on fun, so booking early is advised. You will be in the driving seat for around 80 minutes with a short break for drinks, but the entire "Revolution Experience" will last approximately 2 hours.
For the ultimate off-road drive, check out the Polaris S4 Razor designed for side-by-side fun, these robust vehicles are suitable for those who wish to have a passenger with them. They use the same trails as the ATVs but you must be over 21 years of age with a full license to drive. Be sure to allow two hours for your experience.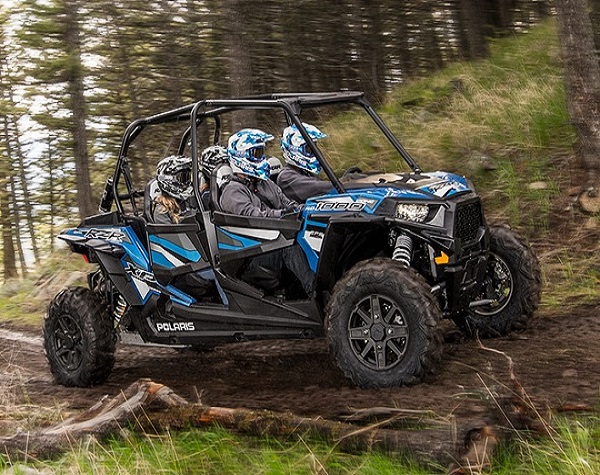 The Revolution Off Road Polaris RZR 4 Seat Experience is a family affair! Now is your chance to take your crew off-road on a unique, safe and fun off-road adventure in the market leading 4 seat vehicles. This vehicle uses the same trails as the ATVs but you must be over 21 years of age with a full license to drive. Allow two hours to fully enjoy for your experience.
Aside from the state of the art Polaris off-road fleet, there are other vehicles and other great outdoor experiences to try at Revolution Off Road. From just a couple of hours to a couple of days these guys can keep you busy and coming back for more.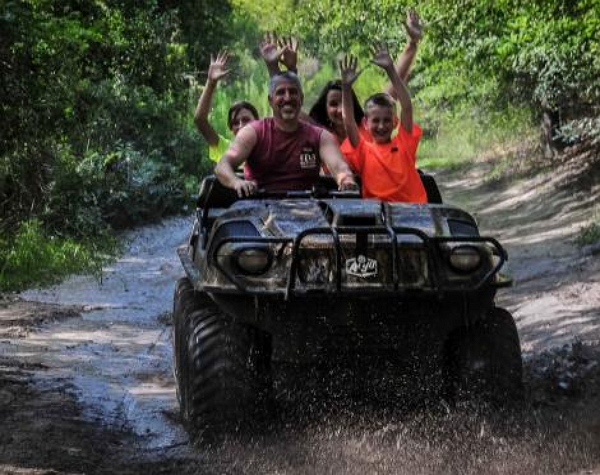 Mucky Ducks are 6 and 8 wheeled self-drive amphibious vehicles seating up to 4 people. You will travel around 240 acres of the Revolution woodlands, sand trails and of course, splash into lakes and swamp areas. Suitable for families who want to experience off-road fun – this is the perfect place to do it. You must be over 18 with a full drivers license to drive a Mucky Duck,  but passengers can be 4 years and older. This is a family friendly environment but children must be able to sit unaided.
You will be driving on your own, but an expert guide in his own vehicle will get you up-close to everything as you make your way over land and water and point out the many species of animals and wildlife along the way. The entire experience will take around one and a quarter hours, beginning with a safety briefing in the specially designed training areas to ensure that you have the technique of driving one of these machines under your belt before you launch on to the trails.
Why did they call them "Mucky Ducks"? Because this adventure is not set on rails as it goes through the natural terrains of the property and there are some areas which will be very Mucky indeed. Visitors should be prepared to get dirty!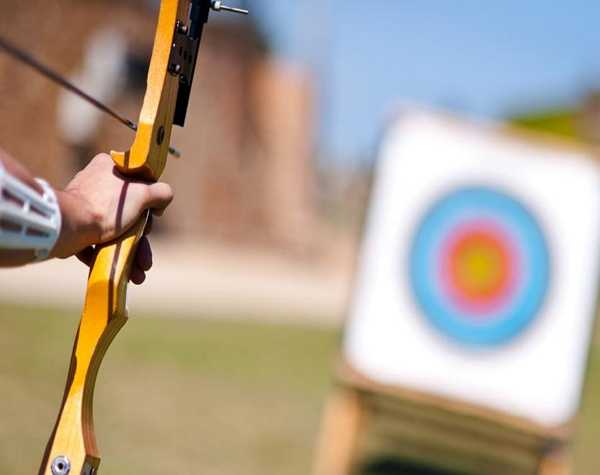 The amazingly addictive sport of Target Archery is growing rapidly by the year. On staff are Level 2 and 3 coaches with the National Field Archery Association for the novice or the seasoned archer who is looking to hone their skills. Class sizes are kept relatively small and are open to ages 7 and up, something fun for the whole family.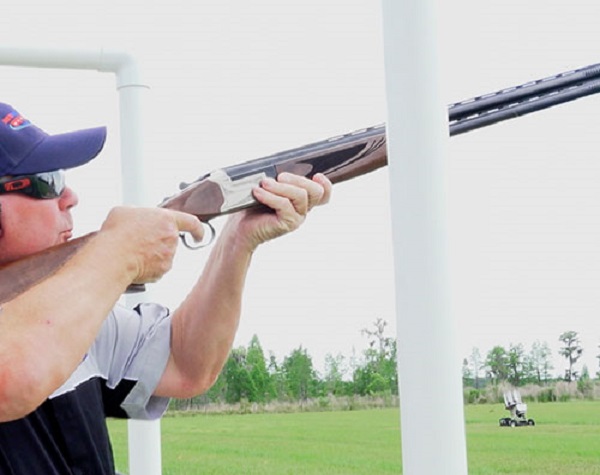 Targets flying across the sky look impossible to hit, but after some practice and a little guidance from our range master it turns out to be very possible. This Clay Shooting Experience will have you shooting for the sky. The firearm of choice for this experience is a high-quality Tri-Star double-barreled over and under shotgun with a 26-inch barrel.  The experience includes 30 clays, so shoot accordingly. You must be a minimum of 16 years of age with proof of I.D.to shoot a gun and a parent or guardian present with you.