As plans of holiday fun start to fill the calendar, the idea of venturing to another place to celebrate the holidays may be just the adventure you and your family are after this year. Florida's Space Coast is nestled less than an hour to the East of Orlando, which makes this an ideal spot for a family getaway this holiday season. So how do you make this a getaway you and your family won't soon forget? By making sure everyone has something to do with a few choose-your-own-adventure options for all to enjoy and maybe make this a new holiday tradition.
Fun for everyone this holiday season
Golfing for the Grands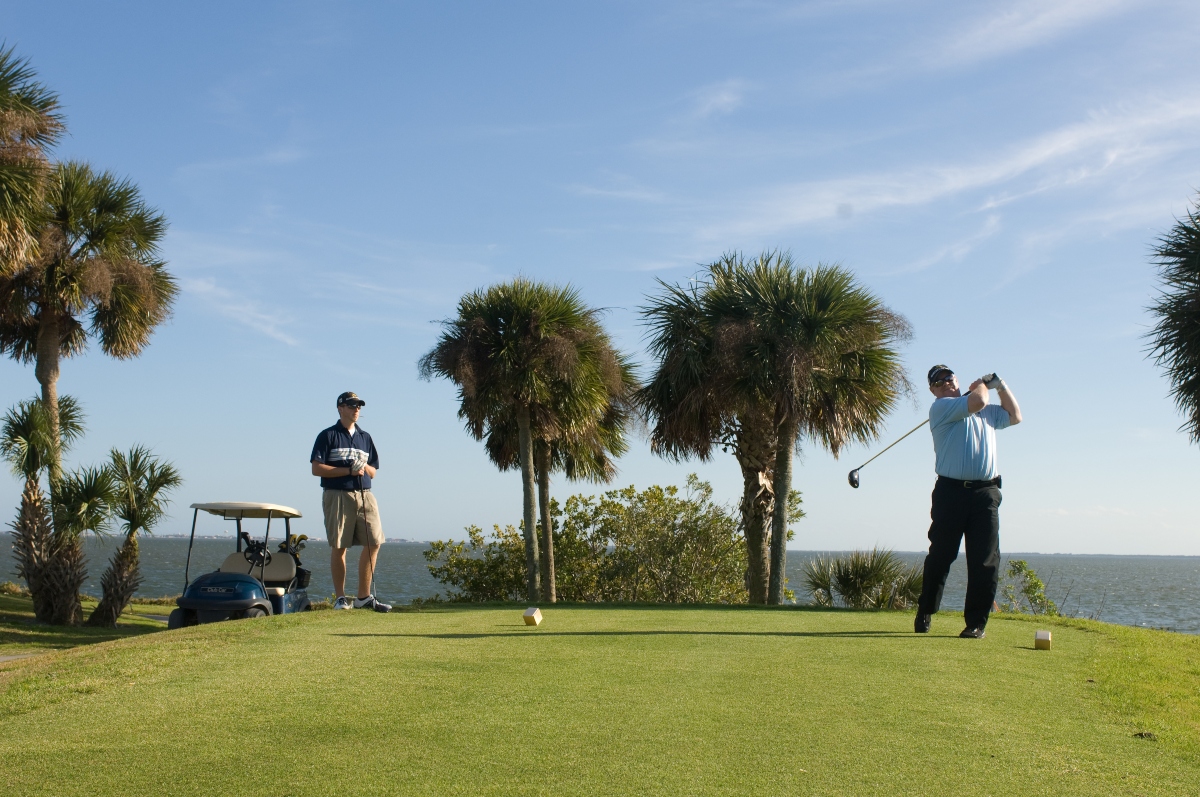 That's right! Grandparents may be living the retired life so hitting a few golf balls is a great way to add some fun to the holidays. And with the many golf courses all throughout the Space Coast, a day out on the green could be the best gift this holiday. If putting around is more their style and you want to make it a family outing, head over to one of the miniature golf courses to score that coveted hole-in-one. Better yet, if you want to really make it a unique experience for the entire crew, take a stab at Smash Golf.
Surf Lessons for the Kids
What better way to treat your kids to a true Space Coast sport than giving them surf lessons where Pro Surfer Kelly Slater spent some of his formative years crafting his skill. All along the coast, you can find locals who will give your kids a ride of a lifetime.
Shop 'Til You Drop
Enjoy quaint, boutique shopping where you'll find one-of-a-kind works of art and fashionables as well tasty treats and collectibles as you stroll along historic tree-lined and cobblestone streets. The Space Coast has a few downtown shopping districts where those who want to peruse the stores can shop 'til they drop while the rest of the family can play outside, enjoy wall murals, or satisfy those hunger pangs at one of the many local restaurants.
• Downtown Cocoa Village | Cocoa
• Downtown Melbourne | Melbourne
Snag the Catch of the Day
You can't come to the Space Coast and not experience a sport that is great for family bonding time. When you set out for a day on the water, you're bound to snag the catch of the day. Whether you go out in the Atlantic Ocean for deep-sea fishing or stay inland and fish the waters of the Indian and Banana Rivers, there is plenty of fish to be caught when you're here.
Who Needs Disney with These Local Attractions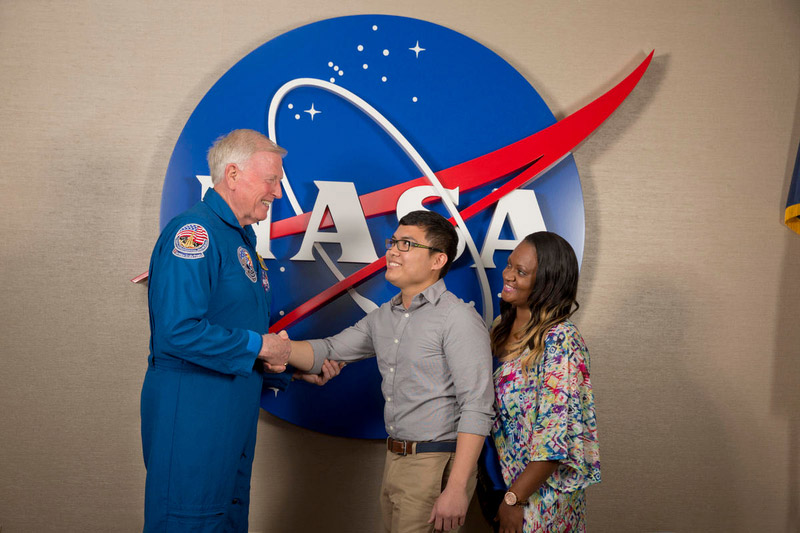 Although Disney World is a tough attraction to beat, you'd be surprised at how many fun things to do as a family are here on the Space Coast. The magical and mesmerizing world of space and the history that has shaped this area is one of many entertainment hot spots along with animal encounters that make you feel like you've traveled to another continent and even traveling back to the Prehistoric Age. Special holiday events will be added for extra fun.
• Andretti Thrill Park | Melbourne
• Brevard Zoo | Melbourne
• The Dinosaur Store and Museum of Ancient Cultures | Cocoa Beach
• Exploration Tower | Cape Canaveral
• Kennedy Space Center | Merritt Island
Get Outside and Enjoy the Sunny Skies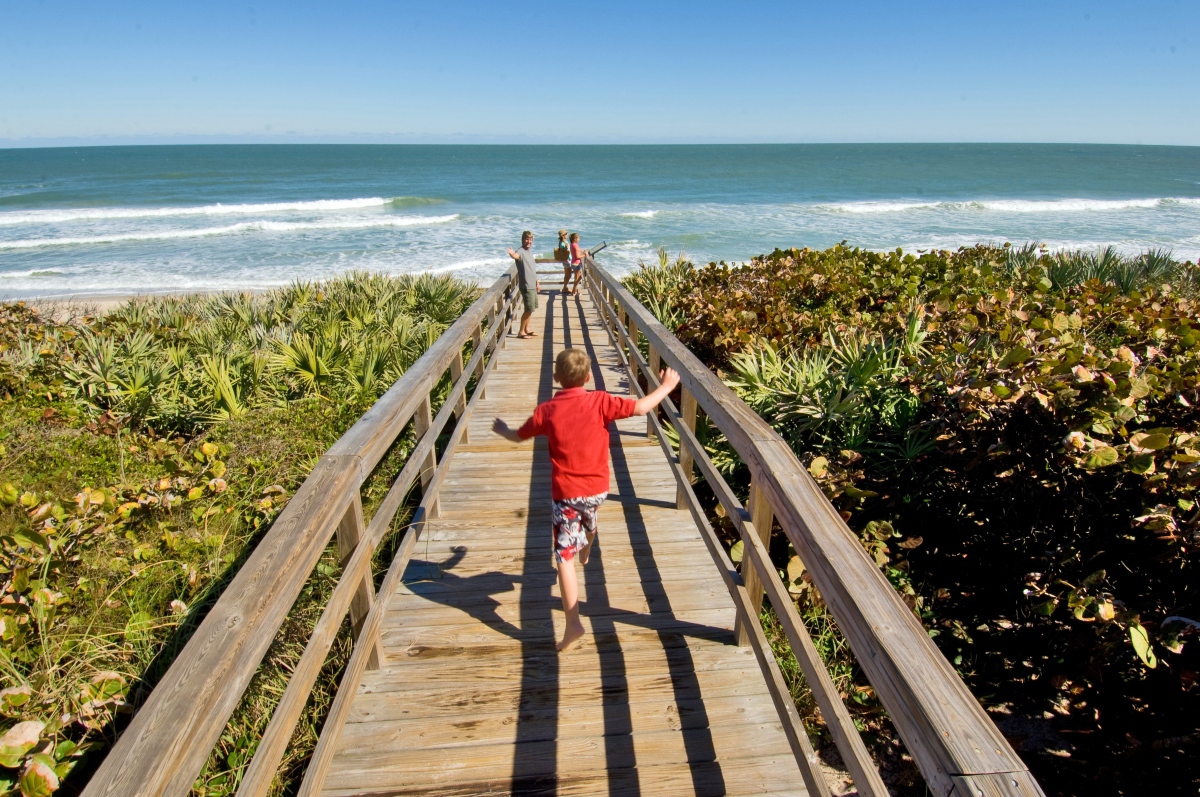 The Space Coast is known for its great weather pretty much anytime of the year, making the holiday season all the more appealing when you'd like to trade the brisk, chilly air for sunny, tropical days. If you're planning to spend part of the holiday season on the Space Coast, there are plenty of ways to enjoy the outdoors while you're here. Full of trails, hidden pathways to enchanting nature walks, wildlife to see like manatees, birds, otters, and alligators, as well as canals to explore, the opportunities are endless on how you can get out and enjoy the sunny skies and the natural beauty of the Space Coast.
Pop-Up Events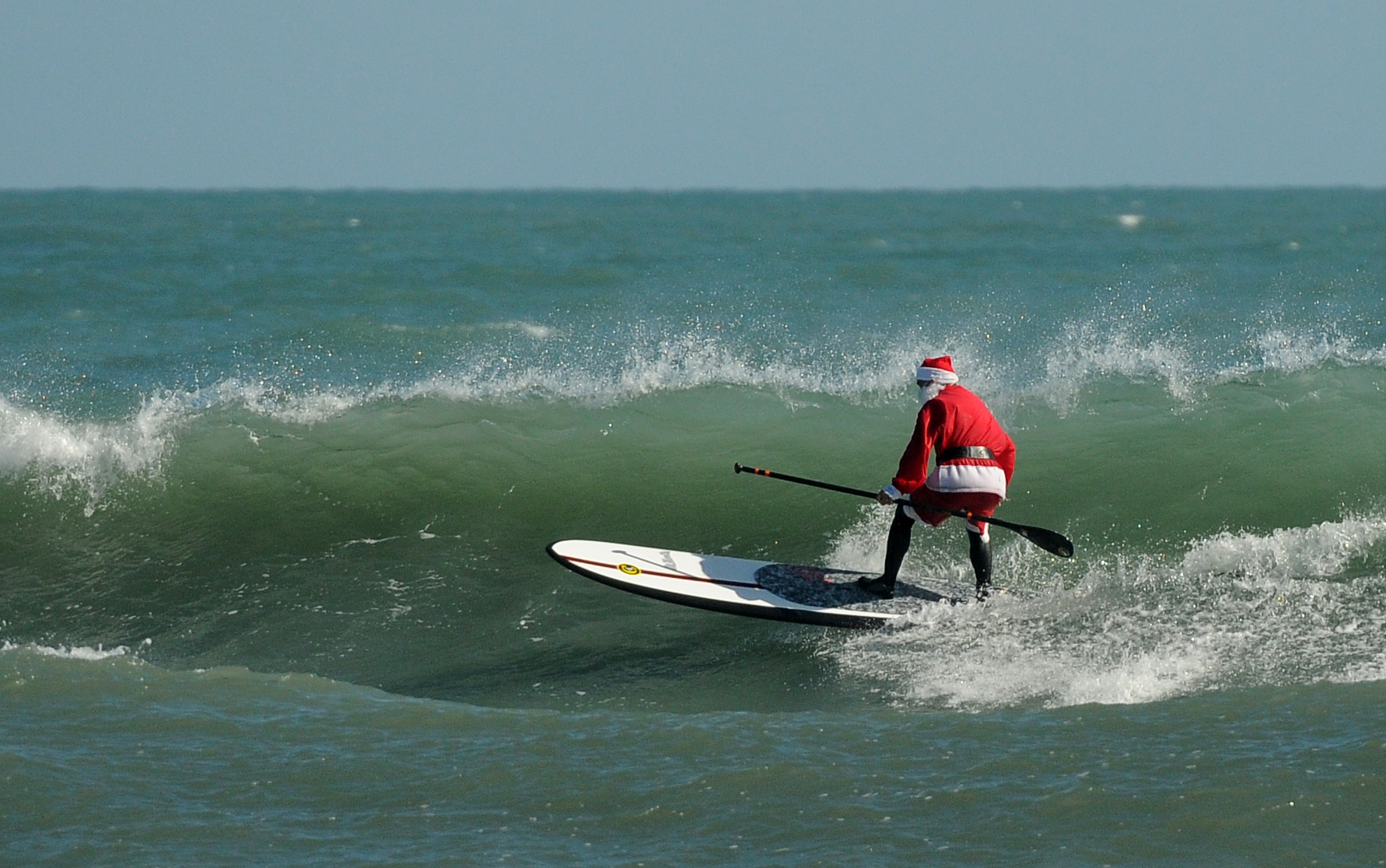 The Space Coast offers plenty of ways to get into the holiday spirit and have a fun time with your family and friends. Here are some of the pop-up events that make this time of the year worth a trip here.
Space Coast Light Fest | Melbourne
November 13, 2020 – January 3, 2021
This twinkling light and the animated display is a favorite this time of the year. Enjoy a drive through the lighted winter wonderland for a truly magical holiday treat with the family.
8th Annual Light Up Viera Holiday Parade | Viera
November 28, 2020
This fun night has become a local favorite. Stop by the Santa letter writing station to get in those last requests, then sit back and enjoy an evening of bright lights and holiday entertainment.
36th Annual Festival of Trees | Melbourne
November 28 – December 5, 2020
Creativity and art in on display in the storefronts along the streets of the Eau Gallie Arts District. Enjoy Christmas trees all decked out for the holidays. A special lighting event on December 4 will feature trees and wreaths up for auction
Museums of Brevard Inaugural Christmas Tour of Historic Homes | Various Locations
December 1-20, 2020
Take a walk back in time as you experience the joy of Christmas past in these Victorian homes. Tour all six homes throughout the Space Coast and receive a special Victorian Christmas ornament as a souvenir.
Surfing Santas | Cocoa Beach
December 24, 2020
This annual event is scheduled, but a final decision will be available by December 1 to determine if it's safe for you and your family to attend in light of the pandemic. Modifications to the event will be in place if it does go on as scheduled so you can enjoy this fun outing with you and your family.
Now that you have all that you need to plan out the most perfect holiday getaway here on the Space Coast, the only thing left to do is book your accommodations and work in the restaurants you'd like the check out. The links below will help you find the best place to rest your head and fill your belly with some of the best food around.
Places to stay
Food for all palettes
May this be a holiday season you won't forget! See you soon on Florida's Space Coast!