Celebrating its 40th anniversary in 2018, Captain Memo's Pirate Cruise invites families to step aboard its custom-built ship, the Pirate's Ransom, and embark on a 2-hour odyssey with a spirited crew of pirates.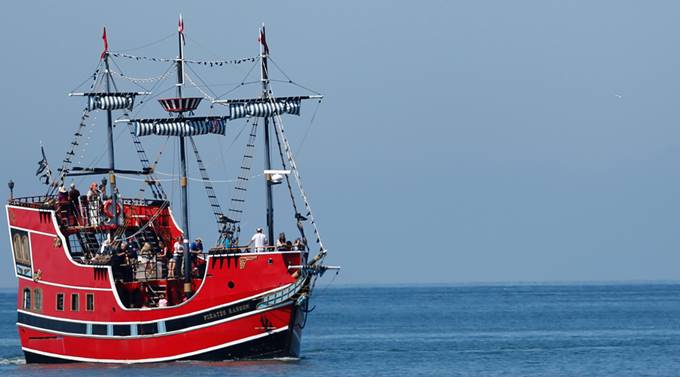 ​
​Serving as Clearwater's most recognizable landmark for decades, the popular pirate-themed sightseeing cruise continues to be a source of pride for residents and an awe-inspiring sight for all who catch a glimpse of the vessel sailing across the horizon. In addition to being a quintessential photo-op, Captain Memo's remains the region's most frequented attraction and a must for of any Clearwater Beach vacation.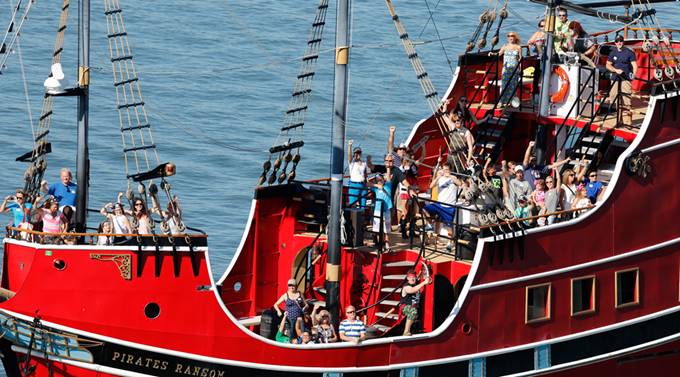 ​
Braving a multitude of recent tropical storms, the Pirate's Ransom endured the winds and rain emerging with only a little sand on deck and another tale to add to the ship's growing legend. With the return of sunny days and tropical weather, Captain Memo Pirate Cruise enters the fall season offering multiple excursions daily. Guests will sail the calm waters of the Gulf of Mexico and comb the horizon for dolphins while enjoying a variety of activities together as a family.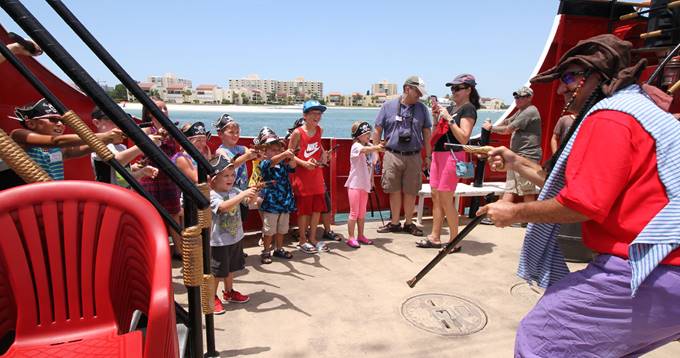 While the cruise has activities for everyone of all ages, the programming focuses on providing wholesome, family fun—including water gun battles, games, and dancing! Adults are given some time relax while kids partake in fun treasure hunts and listen to pirate stories while under the crew's watchful eye as they prepare to become honorary pirates. The magic of Captain Memo's Pirate Cruise is and always will be the experience it offers children and the memories they make which last a lifetime.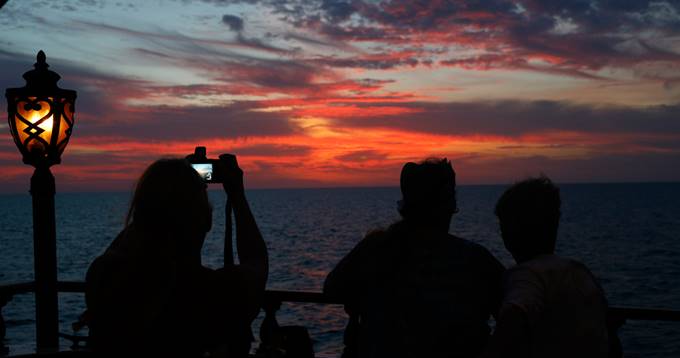 ​
All guests receive complimentary beverages throughout the cruise, including soft drinks for all ages and beer and wine for the adults – ye older pirates need not worry, your glasses shall remain full of grog. Sunset cruises are a favorite among couples and adults looking for a unique vantage point from which to view the sun setting over the expansive horizon of the Gulf of Mexico.
Interested in sailing with Captain Memo and his crew?
Click HERE for more information, video and cruise options.