The moment that SeaWorld Orlando guests have been waiting arrived this week as one of the most anticipated coasters of 2023 officially opened to the public.  SeaWorld Orlando's all-new Pipeline: The Surf Coaster had a grand-opening ceremony featuring a "beach-front" ribbon cutting, in keeping with the ride's surf theme. SeaWorld Orlando, voted the best amusement park in Florida by USA Today 10Best Readers' Choice poll, features the most coasters in a single theme park in Orlando.   SeaWorld is also proud to partner with the Fish and Wildlife Foundation of Florida to leverage the new thrill to raise awareness of marine life conservation and the need to protect the Florida coral reef.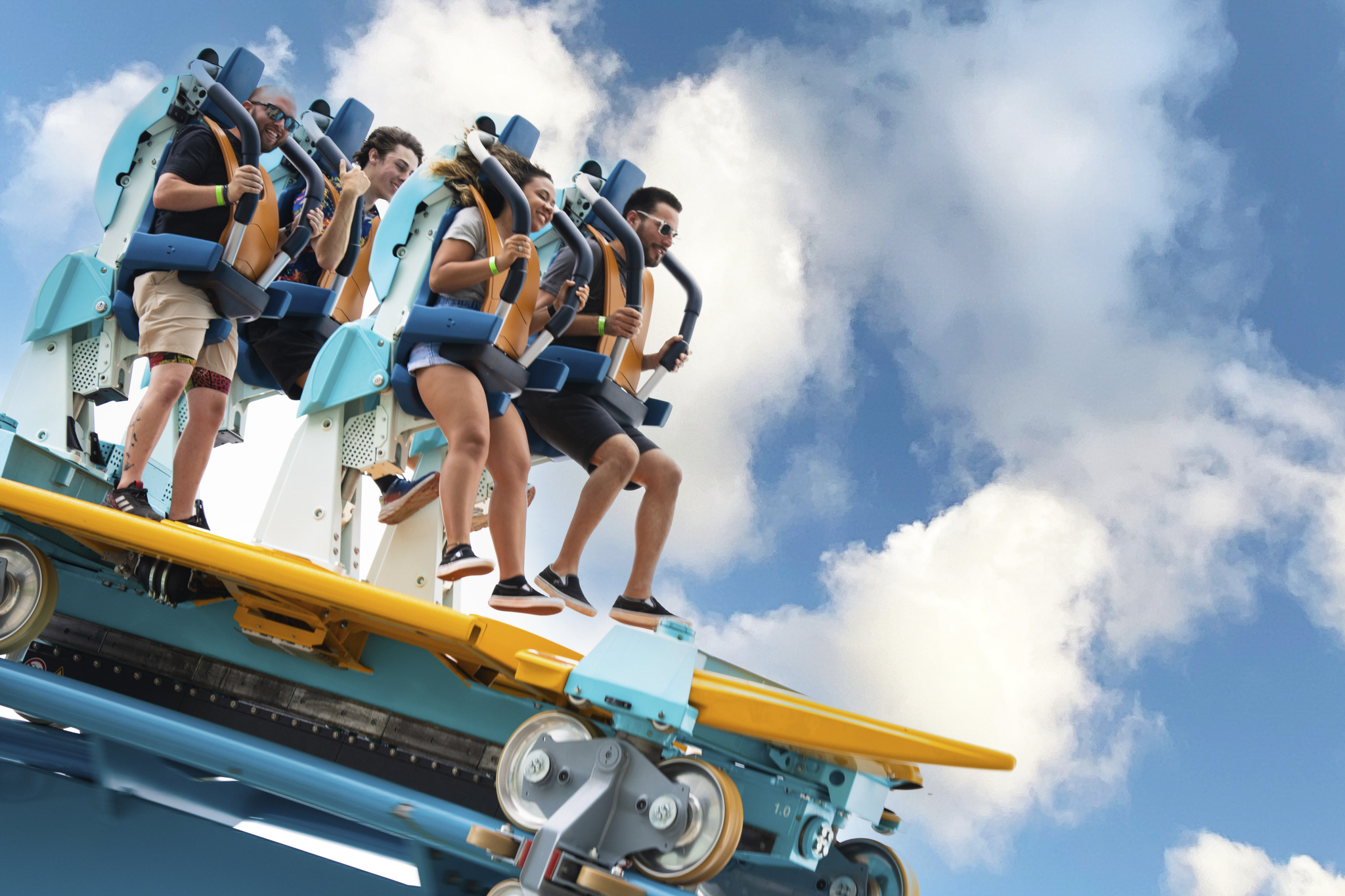 The new attraction celebrates the iconic surfing cultures found around the world with a unique surfboard ride vehicle that gives riders an immersive experience when their seats rise and fall to mimic the sensation of riding on a wave. Whether it be a seasoned thrill seeker or someone who prefers a more approachable coaster experience, this ride is perfect for all levels of excitement. Guests will take their position in the upright stance of a pro surfer and embark on a journey of twists and turns on an iconic, gnarly surfboard. Riders will be amazed as they encounter five airtime movements, including a thrilling "wave curl" inversion that replicates the well-known "alley-oop" surfing maneuver. This coaster stands apart from others, not only in its design but also in the unique sensations it evokes. With a track spanning 2,950 feet, a maximum speed of 60 MPH, and reaching a height of 110 feet, "Pipeline: The Surf Coaster" offers a thrilling experience that is accessible and enjoyable for everyone. The brand-new coaster is located at the front of the park between Flamecraft Bar and Bayside Stadium.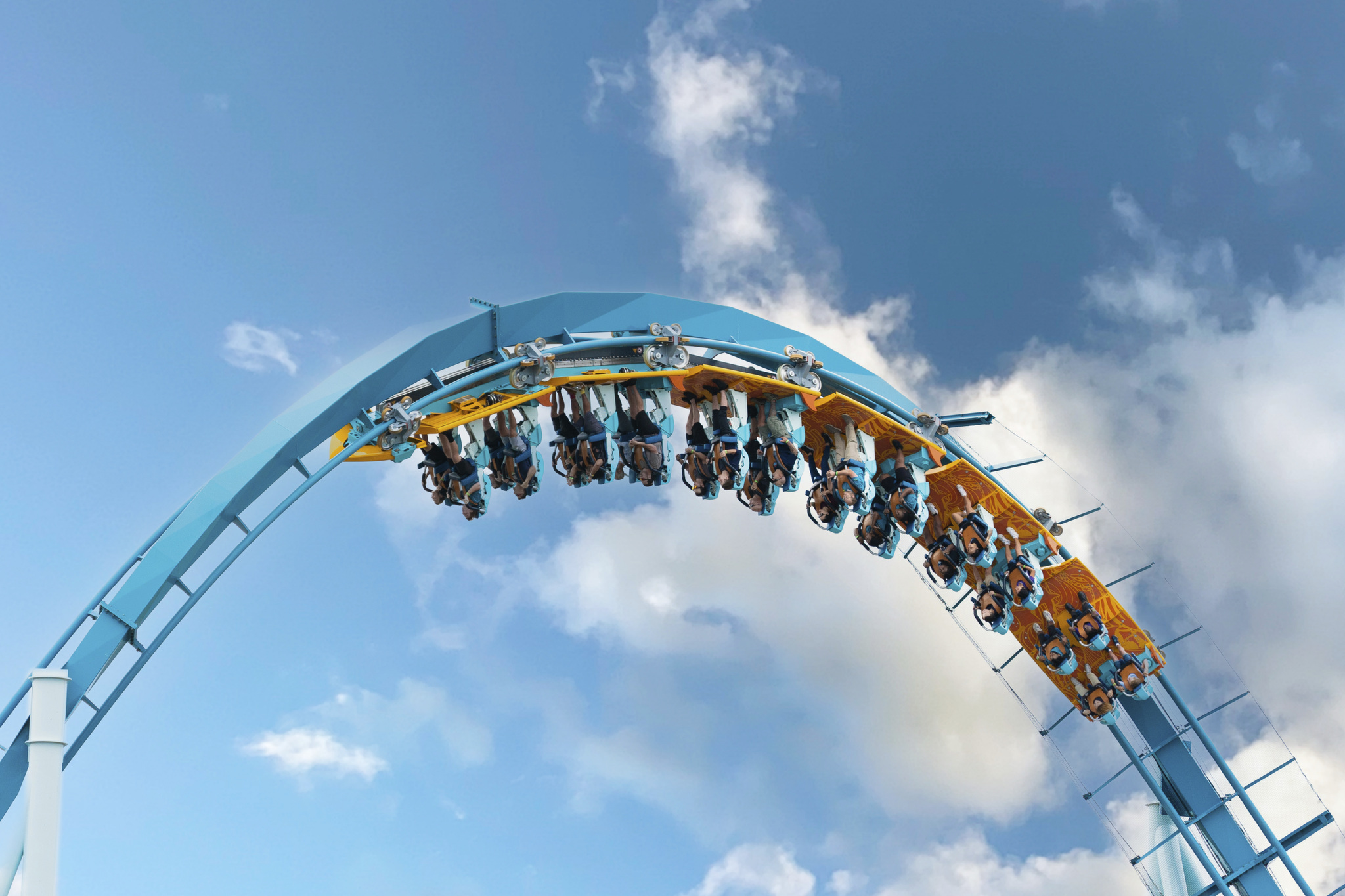 "Our Annual Pass Members had an exclusive opportunity to preview the ride prior to opening and the feedback is fantastic," said Park President Jon Peterson. "Pipeline is a one-of-a-kind thrill ride that caters to all levels of excitement and complements our existing exhilarating ride portfolio perfectly. With its unique design and evocative sensations, Pipeline stands apart from other coasters. SeaWorld now boasts the most coasters in a single theme park in Orlando, and we can't wait to introduce the rest of our guests to this highly anticipated coaster."
As an ongoing reflection of the company's commitment to conservation, SeaWorld is proud to announce the Fish & Wildlife Foundation of Florida as official ride partners of Pipeline. Dedicated to conserving wild Florida, the foundation's mission matches closely to SeaWorld's, making them a perfect conservation partner to help educate riders about Florida's natural bodies of land and water and its inhabitants.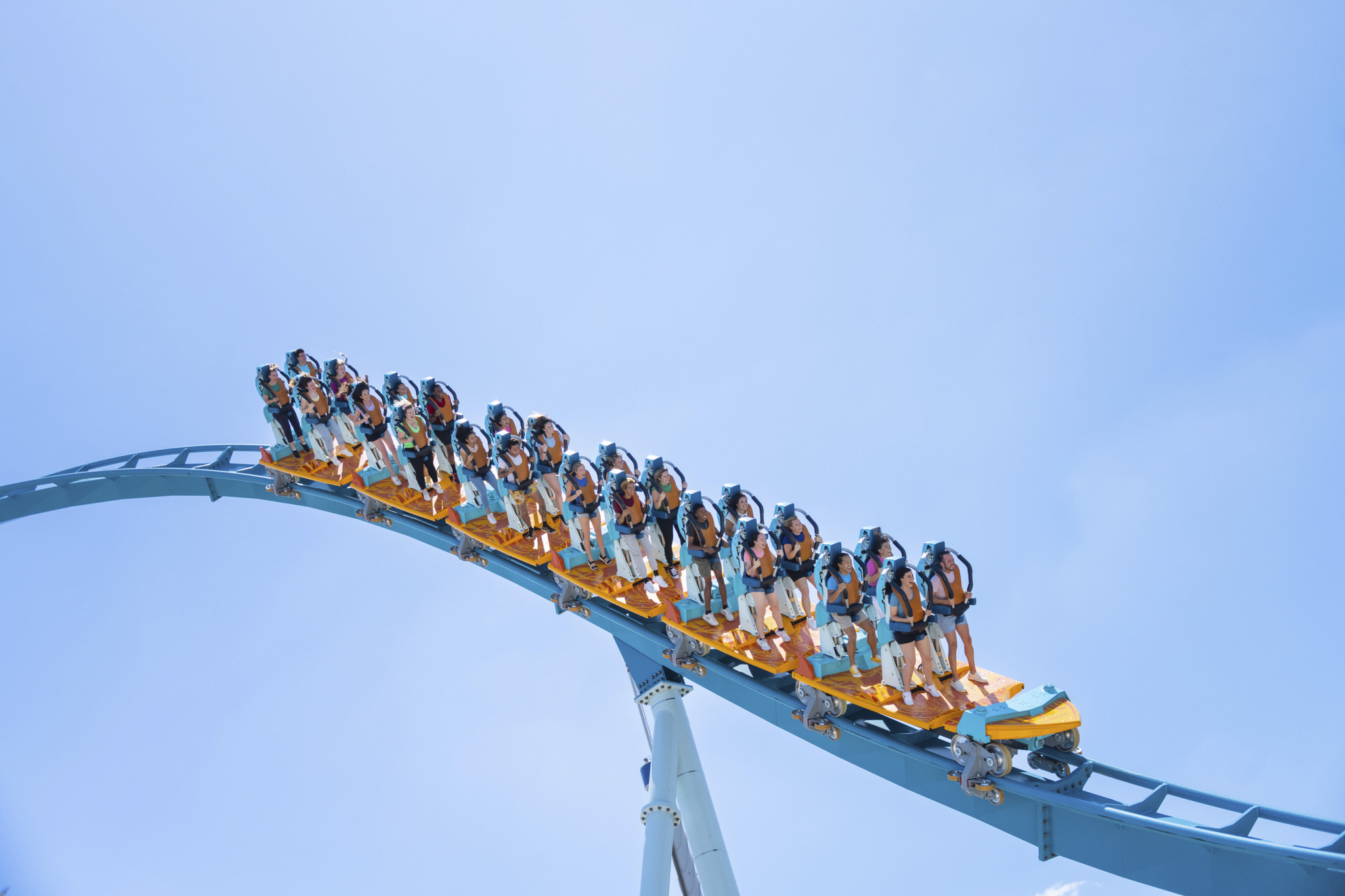 "We are proud to partner with SeaWorld in our shared conservation mission to help raise awareness of the importance of protecting the Florida coral reef system which is the only coral reef system in the continental United States," said Fish & Wildlife Foundation of Florida President & CEO Andrew Walker. "SeaWorld has been a trusted partner in conservation for many years and we are thrilled to continue this collaboration with Pipeline."