As photogenic as it is fun, let the heart of Florida's Gulf coast fill your feed with gorgeous scenery. Tampa Bay has become a hub for the vibrant, hip, and trendy lifestyle. Let this list help you find some of its most Instagramable places. With beautiful weather, stunning waterfront views, and amazing meals, it's always bragging season in Tampa Bay. Check out the Photographer's Guide to Tampa Bay
NO. 1 Visit Tampa Bay Icon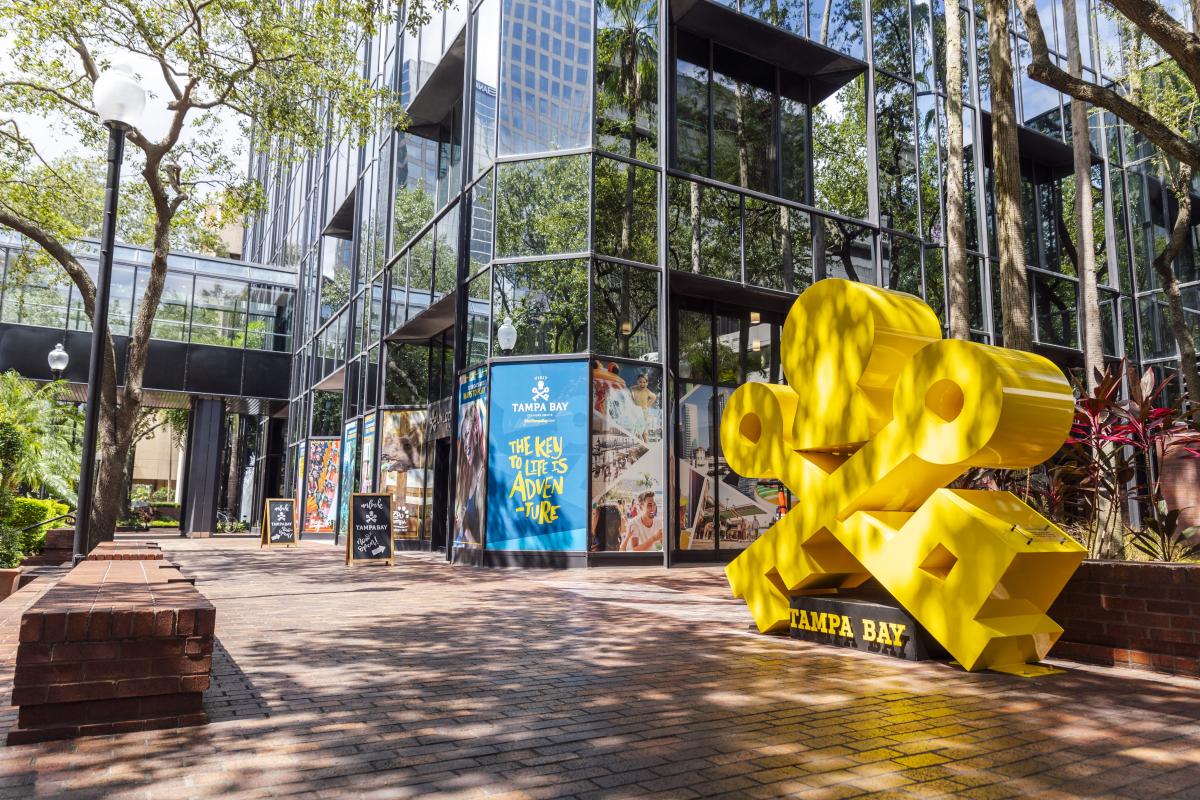 Start your selfie safari off right in the heart of downtown where a bright yellow monument captures the pirate spirit of this destination. The award‑winning keys‑and‑keyhole icon will let everyone know you've found your way to Tampa Bay!
NO. 2 Tampa Museum of Art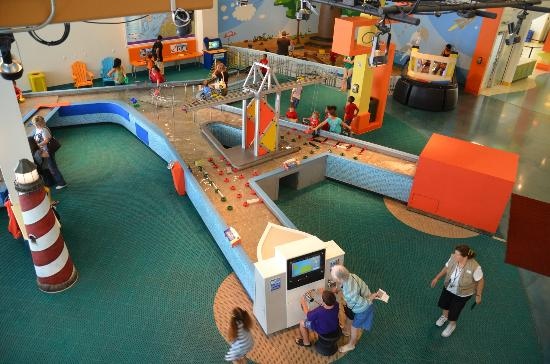 While it holds an expansive collection of modern art, the Tampa Museum of Art is a work of art itself. The building has been recognized with architecture awards for its unique design that will capture your eye before ever even walking inside.
NO. 3 Bayshore Boulevard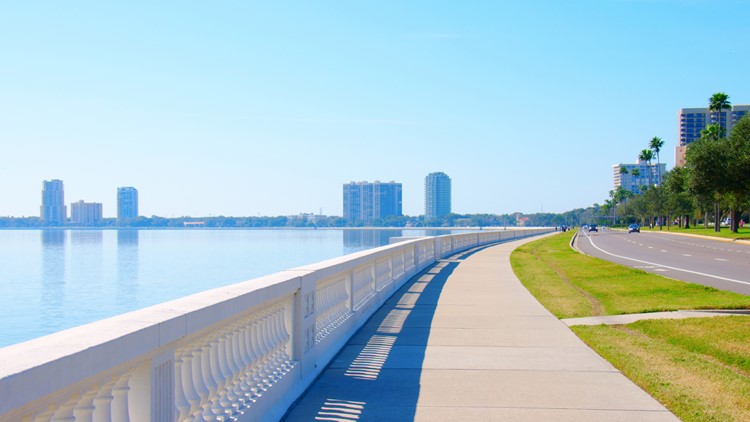 Walk, run, rollerblade or bike along this iconic 4.5‑mile path. With the bay on one side and breathtaking residences the other, each step on the world's longest continuous sidewalk provides a photo‑op to impress. Pro‑tip: go at sunrise or sunset to really soak in the beauty.
NO. 4 Glazer Children's Museum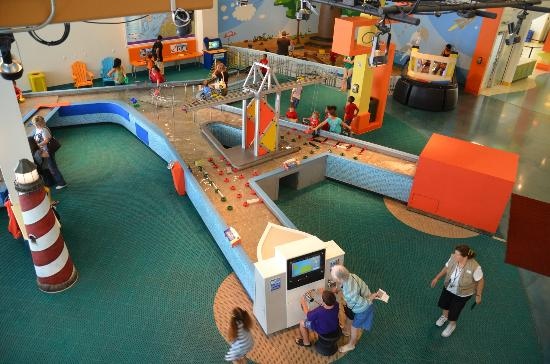 The mosaic covering the exterior of the Glazer Children's Museum is an essential stop on any trip to Tampa Bay. The 80‑foot spiral is made of tiles and fractured mirrored pieces. Take your mirror selfie to the next level or pose with the playful, colorful design as you channel your inner‑child and express your creativity one photo at a time.
NO. 5 Hyde Park Village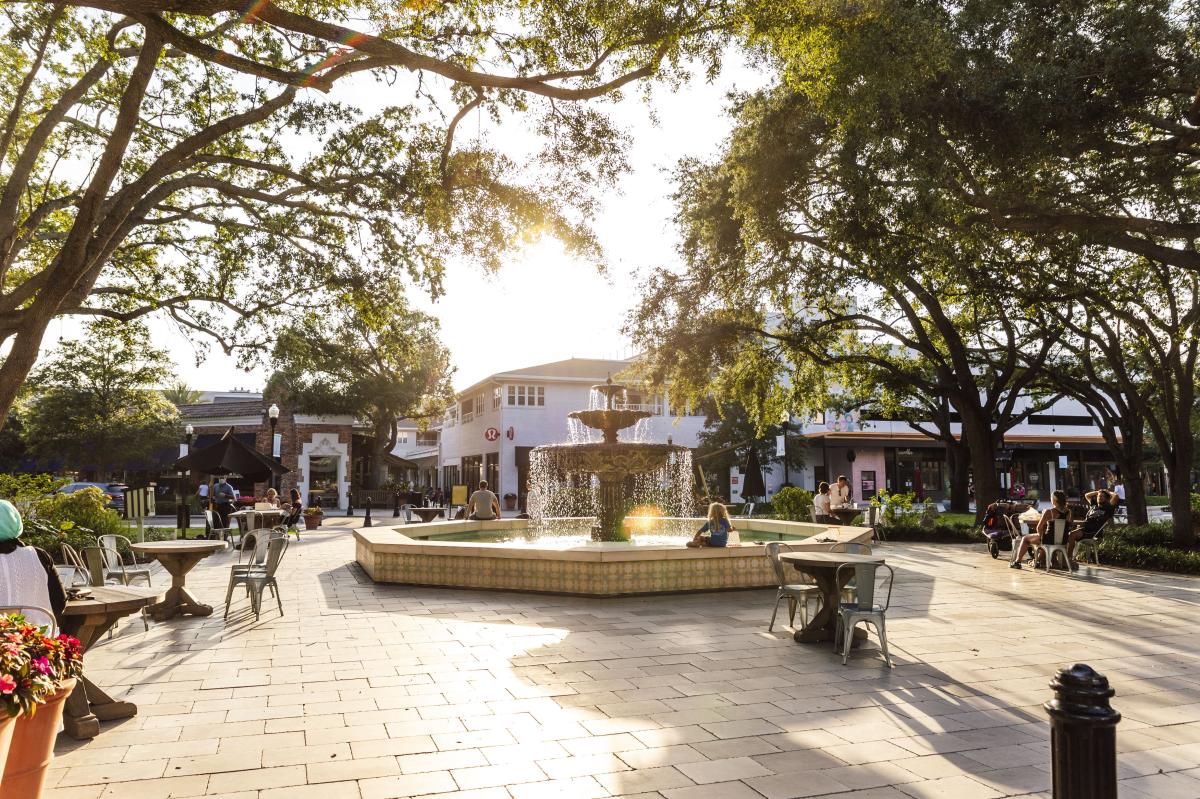 Take in six city blocks of trendy restaurants, local shops, and indie brands, as well as top names in fashion in fitness. Hyde Park Village is a reimagined outdoor shopping neighborhood in South Tampa and full of photo worthy scenery like murals, fountains, coffee shops and plenty of pets!
NO. 6 Sparkman Wharf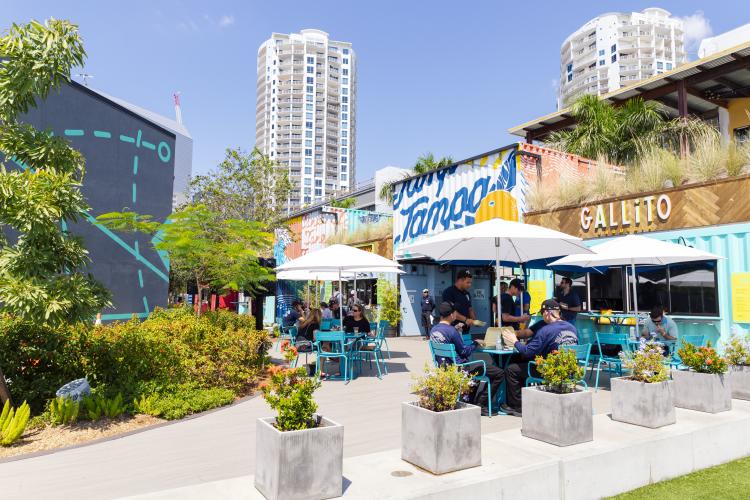 Sparkman Wharf is a dynamic and vibrant piece of Tampa Bay's downtown waterfront. This outdoor, waterfront food hall in the Channel District effortlessly blends loft‑style office space and ground‑floor retail, along with an impressive dining garden, biergarten, and function lawn.
NO. 7 Armature Works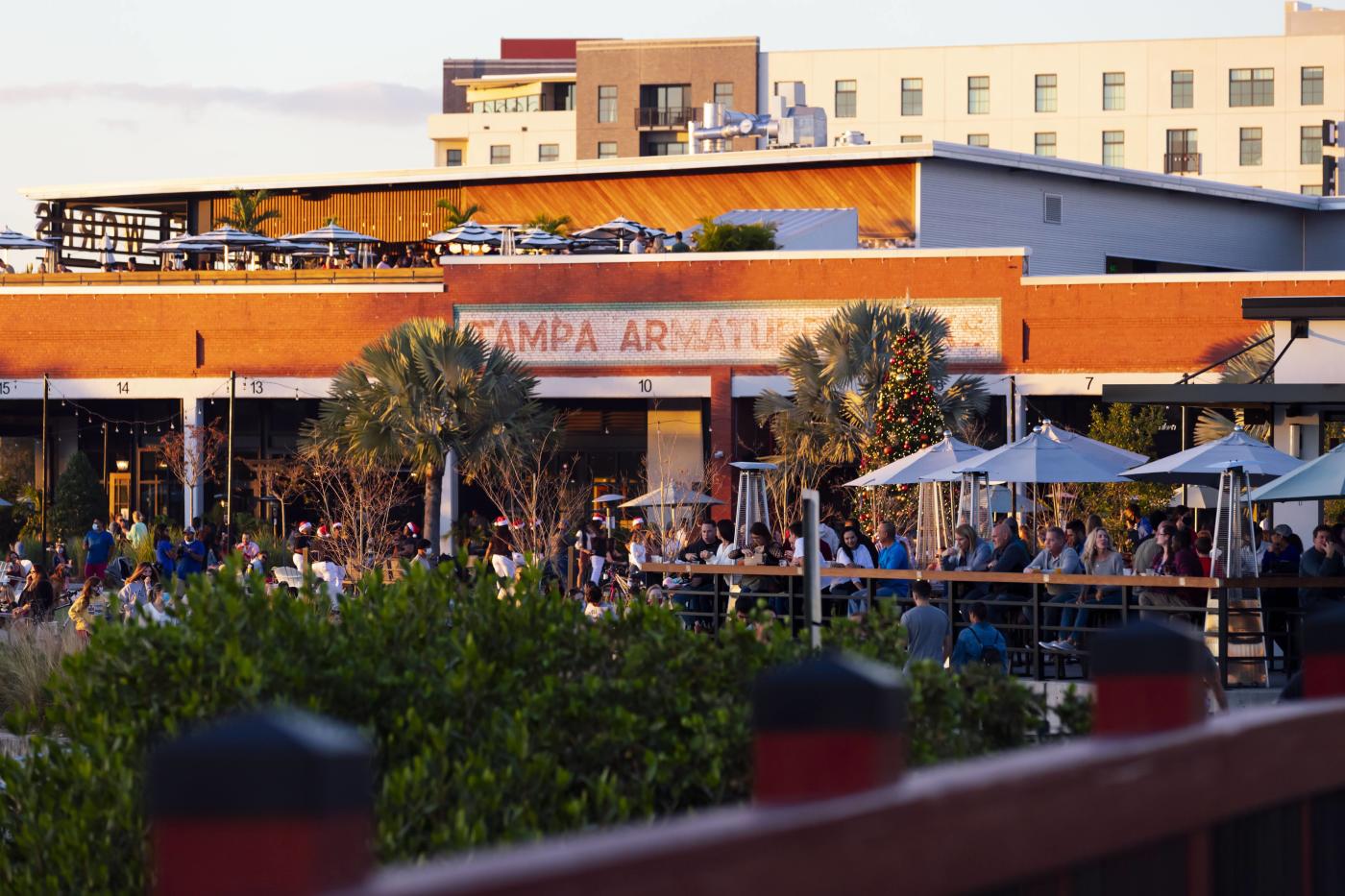 Armature Works has it all. From a public market filled with unique food and drink options to unobstructed views of the Hillsborough River, each experience is guaranteed to be photo‑worthy. This trendy Tampa Bay spot is an Instagram lovers DREAM with an industrial and modern feel. A modern photographer's dream.
NO. 8 The Tampa Riverwalk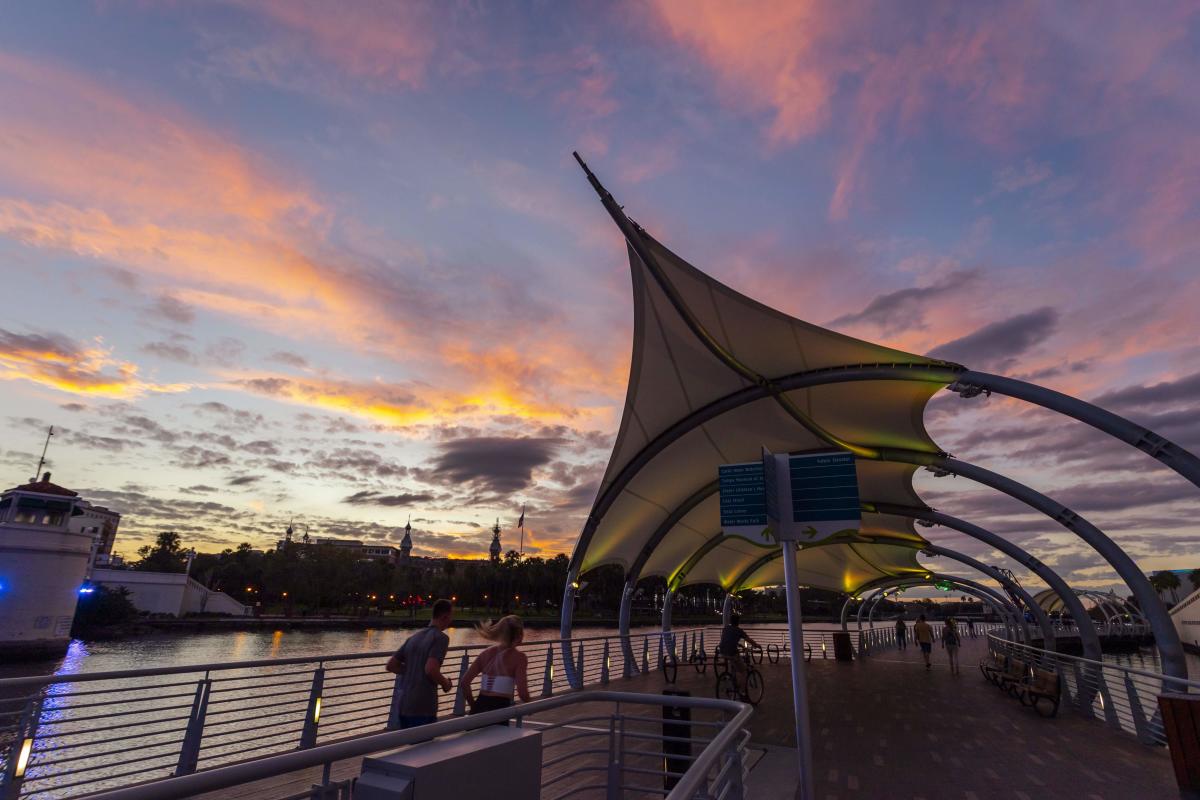 It's hard to find a bad spot for a selfie along downtown Tampa's 2.6‑mile waterfront pedestrian path. From beginning to end, the Tampa Riverwalk provides a unique way to experience the best of what Tampa has to offer, from art and culture to entertainment, parks and limitless adventure.
NO. 9 The Tampa Theatre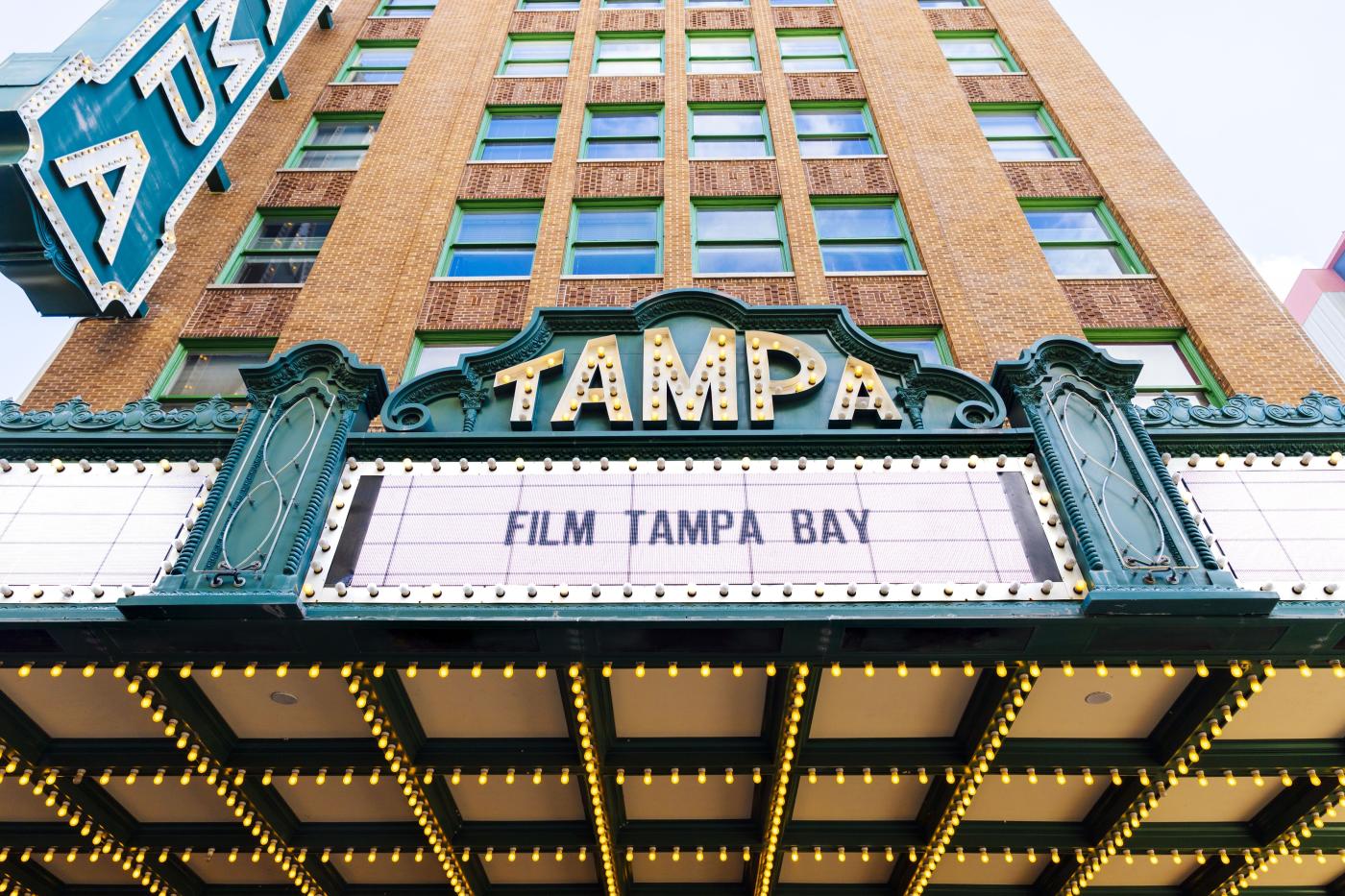 Step into the past and sit beneath the stars at the Tampa Theatre. The iconic movie palace opened in 1926 and shows both classic and contemporary films along with concerts. Take a photo with their iconic sign or in the main theatre, inside and out, the Tampa Theatre is great to capture a one‑of‑a‑kind photo in downtown Tampa.
NO. 10 The Oxford Exchange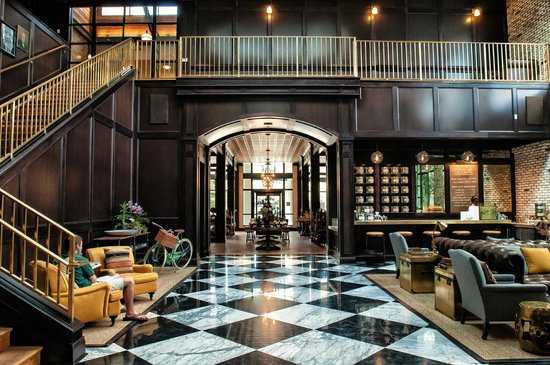 Stylish and sophisticated. Rustic and Unrefined. The Oxford Exchange is housed in a historic building across from the University of Tampa. In the years since it opened, the combination of restaurant, coffee and champagne bar, bookstore and home décor shop has become a popular place for breakfast, brunch and lunch. The Oxford Exchange was recently recognized by Food Network Magazine as the Most Instagrammable Restaurant in Florida.
NO. 11 Julian B. Lane Waterfront Park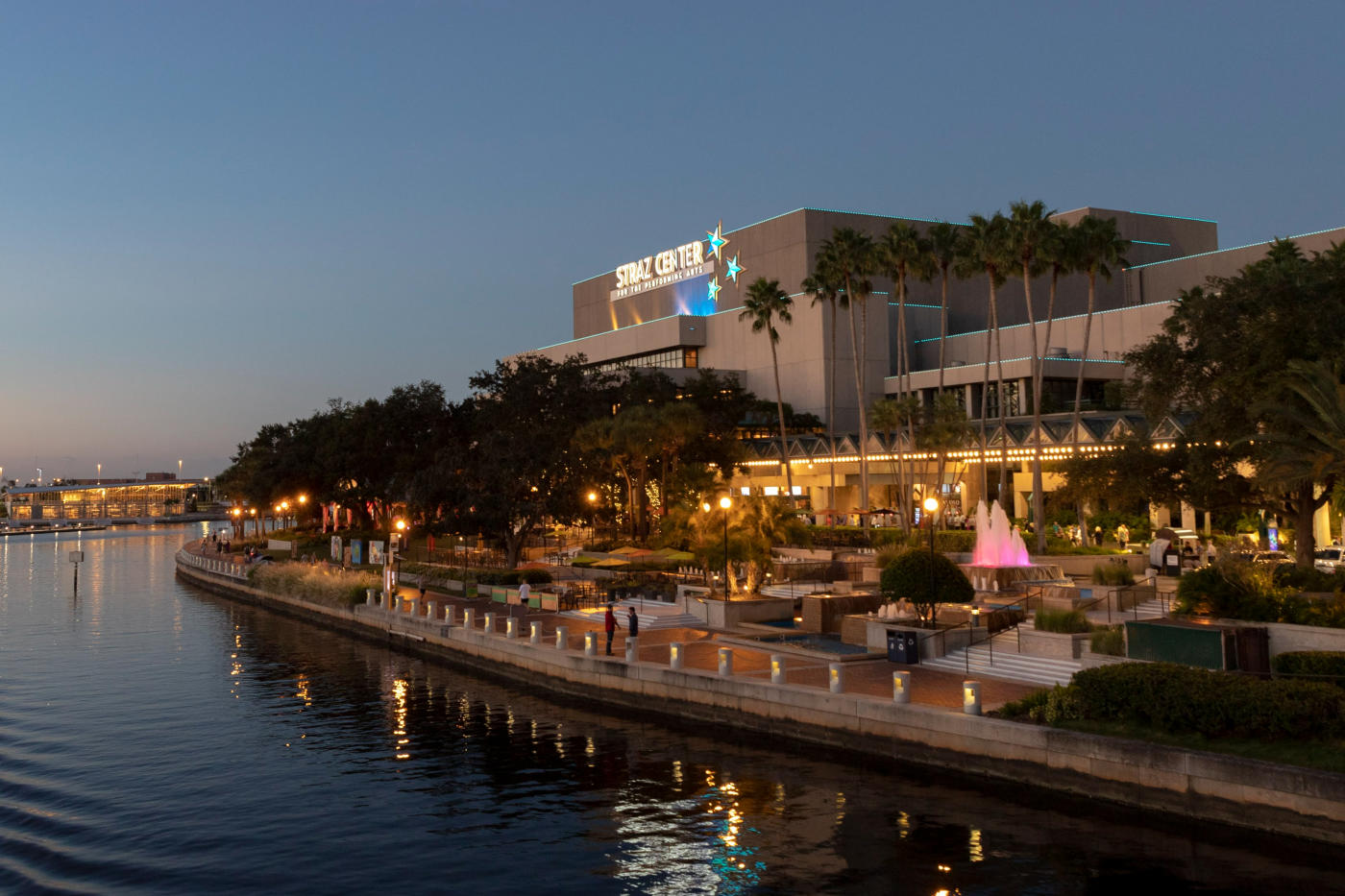 Julian B. Lane Riverfront Park is a NEW stunning 25‑acre park located just north of the University of Tampa and across the Hillsborough River from the David A. Straz Center for the Performing Arts. On a sunny day in Tampa Bay, there's an endless number of spots to take capture an amazing photo!
NO. 12 Teco Streetcar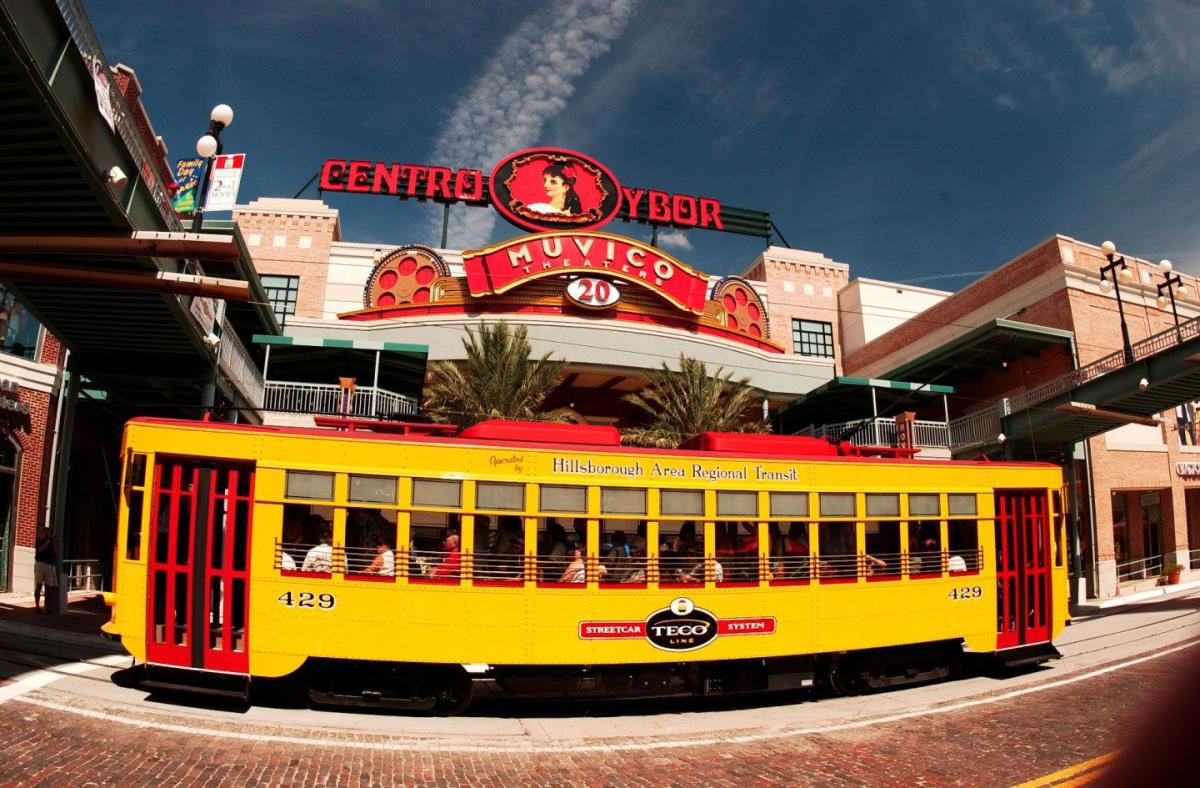 Climb aboard! No visit to Tampa Bay is complete without a trip on the Historic TECO streetcar. The most local way to get from downtown to Ybor City, the streetcar is a free, convenient and daily service.
NO. 13 Centro Ybor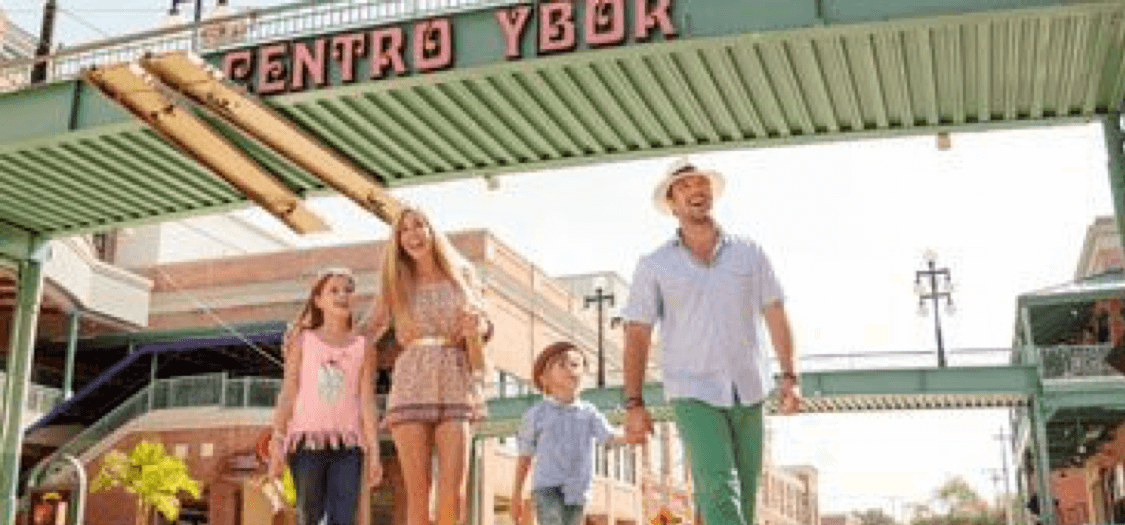 So much to do and so much history to see all in one location. The Center has over a dozen restaurants/bars with a wide range of offerings from fine dining to a local brew pub, all while enjoying a central location in the heart of Tampa's historic Latin district.
NO. 14 Ybor City Chickens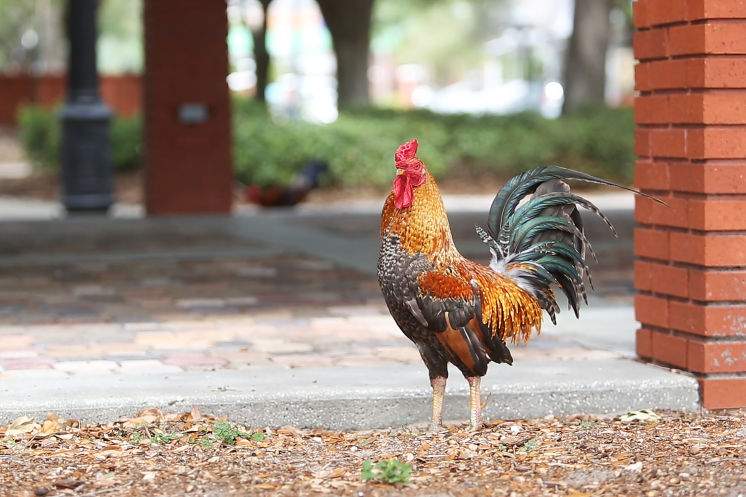 Get up close and personal with Ybor City's most historic residents. You'll usually find them strutting their stuff around Centennial Park at 8th Avenue and 18th Street, but they pretty much have free rein of Tampa Bay's Latin Quarter. But don't get too close, they're protected by a local ordinance!
NO. 15 Plant Hall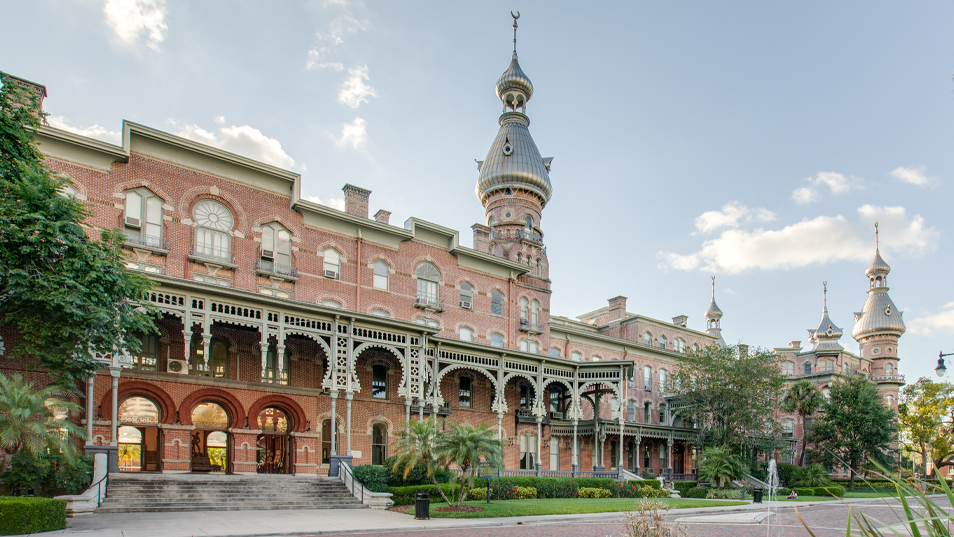 The minarets of landmark Plant Hall (formerly the Tampa Bay Hotel) are perfectly positioned to accompany the Florida sunset. You can take the photo from the Tampa Riverwalk or get closer by going onto the campus. Check out the Henry B. Plant Museum located inside Plant Hall to learn the fascinating history of the former Tampa Bay Hotel.
NO. 16 Tampa Postcard Mural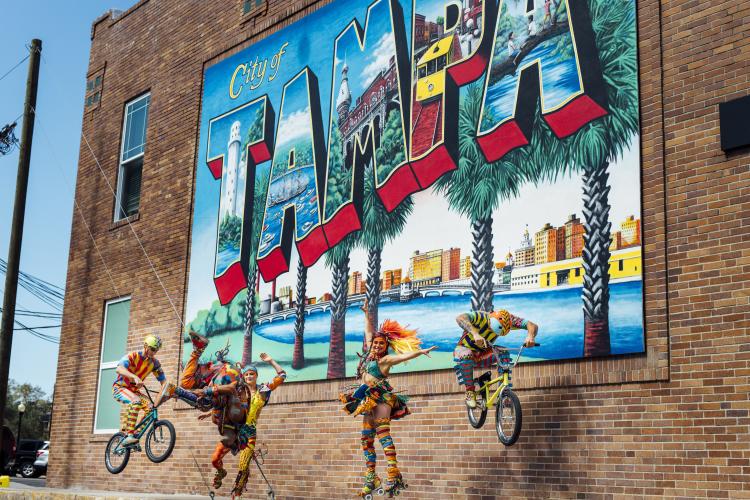 If you've done your research on Tampa Bay, you've likely seen this mural. We love it so much that we even created a shirt showcasing it! The Tampa postcard mural blends together iconic landmarks like the minarets at the University of Tampa and the historic TECO Streetcar.