It's the people who make a vacation memorable. And not just those in your traveling party. It's people you meet along the way, the locals who imbue that sense of place you've chosen to visit. In Orlando North, Seminole County you won't find cartoon mascots welcoming photo ops, you'll encounter that real people make Orlando North special. Here are just a few we hope you'll encounter when next you visit:
Theo Hollerbach, with wife Linda and daughter Christina, opened Hollerbach's Willow Tree Cafe in 2001. Their enterprise now also includes the Magnolia Square Market offering up German deli foods, candy, condiments, beers, and wines; while Hollerbach's Outfitters is your one-stop-shop for dirndl skirts, lederhosen, and other German folk wear. Book a one-way flight to Bavaria at this beloved restaurant. In addition to serving a fantastic selection of imported German wines, beers and schnapps, the seasonal menu features traditional delicacies such as bratwurst platters, Wiener schnitzel and a giant pretzel known as a "riesenbreze." Gemütlichkeit (a German word evoking the cozy familiarity of drinking and dining with close friends) is a way of life here along with traditional beer hall entertainment and a gourmet German deli. Prost!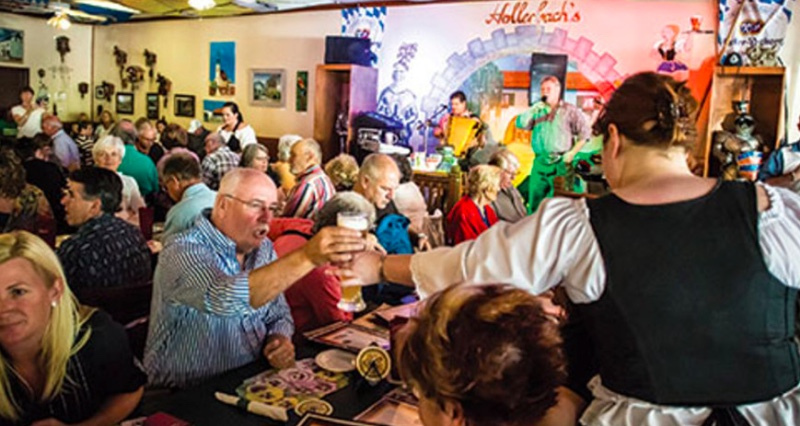 Dan Ping, owner of Ride Lime offers tours and transportation in his bright green oversized golf carts throughout historic downtown Sanford. Formerly the editor of the Florida Business Review-Orlando newspaper and Editor of The Bokey an online publication about what's happening in Sanford and Seminole County, he knows the history, shares stories of the nefarious pioneering founders, along with current hot spots for eating, imbibing and all-around fun. And his service is free – tips gladly accepted! For a lift call 407-500-LIME (5463), Thursday-Sunday during "season" and for private tours.
Dessert lovers rejoice! Nathan Clark and his wife Jenn began their gourmet marshmallow shop Wondermade, in 2011 after friends' requests for their flavorful holiday gift marshmallows skyrocketed. Their shop at 214 E. 1st Street, Sanford now also serves up hot chocolate, homemade and vegan ice cream and enjoys a booming mail-order business. Visitors can also get their hands sticky with hands-on family workshops, couples date night workshops and kitchen tours by this inspiring couple whose six children are often on hand to assist.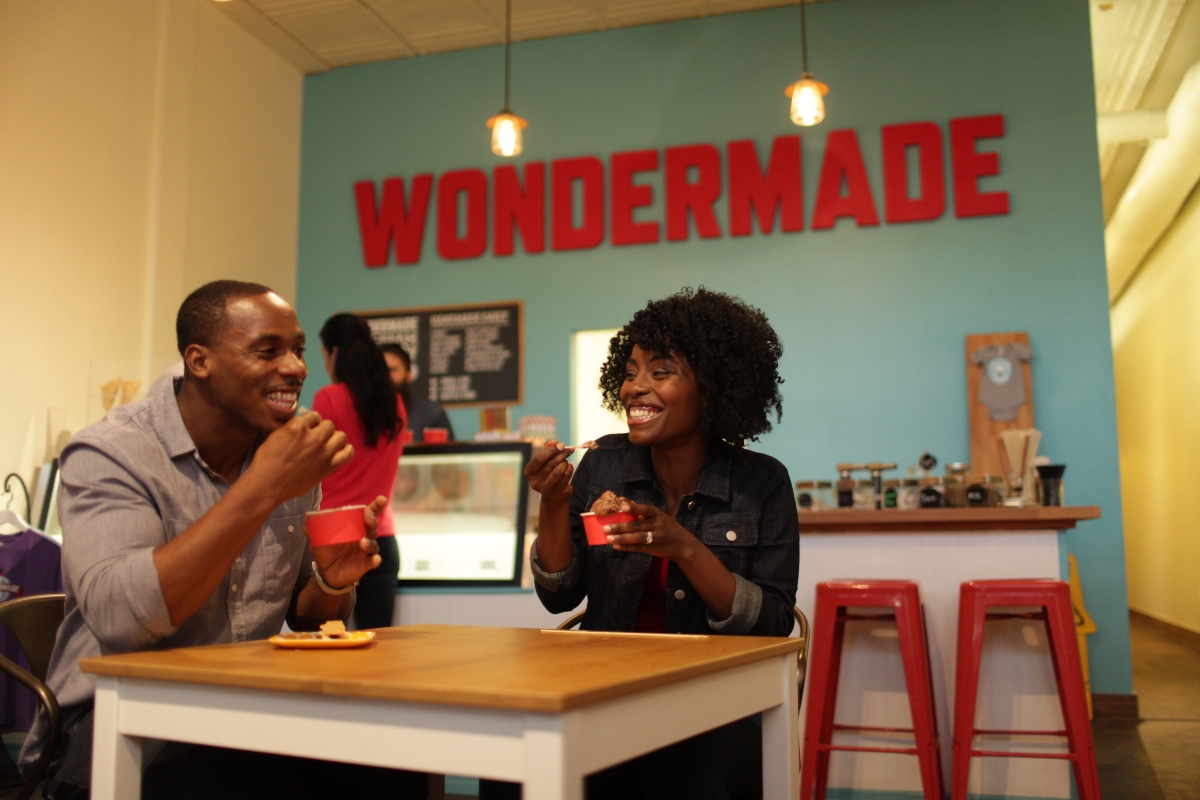 Passionate environmentalists Mary Sue Weinaug and husband Bill bought Wekiva Island in 2008. Today, for a mere $1 admission, visitors cool down and experience the "real Florida" at this suburban oasis, where the spring-fed water is always a refreshing 72 degrees. Swimming, canoeing, kayaking, and paddleboarding can be enjoyed in the River, plus there's a regulation-sized volleyball court, corn toss, and other recreational pursuits. Guests can throw a riverside family gathering and grill up their own groceries in one of the Island's private cabanas, or refuel at the Without a Paddle Cafe or the Tooting Otter Craft Beer and Wine Bar. 1014 Miami Springs Drive, Longwood.
Caitlin Terry, the owner of CabaYoga, guides participants through horse-mounted yoga practices and unique equine partnership. An advocate of horse rescue and rehabilitation, Caitlin has built her team by aiding endangered horses through various rescue organizations. During yoga and seasonally themed events, attendees learn empowering meditation and healing techniques culminating in a harmonious experience for both horse and human. Caitlin hosts the events at Dark Horse Farm, a charming hideaway nestled off of Old Western Trail in Sanford. Follow Cabayoga on Facebook to keep up with all upcoming events.
About Orlando North, Seminole County:
Teeming with old Florida charm and young Florida vibrancy, Orlando North, Seminole County offers visitors nature-based attractions, eclectic dining, a booming microbrew scene, plus a year-round calendar of festivals and events. With over 2,000 waterways, you'll discover a wide array of thrilling outdoor activities from paddling in clear freshwater springs and rivers to air boating among alligators or zooming through an aerial zip line course. It also features an array of sports and training facilities for amateur tournament play, including the 102-acre Boombah Sports Complex at Seminole County. And getting here is easy via Orlando Sanford International Airport (SFB), Orlando International Airport (MCO), aboard the Amtrak Auto Train, or via auto on I-95 and I-4; and you'll save 30% on accommodations over Orlando and beachfront hotels. All this and it's less than an hour's drive to area theme parks and beaches too. 1-800-800-7832 or 407-665-2900 or visit:
www.DoOrlandoNorth.com