From blazing red and orange sunrises to bald eagles soaring over rustic trails that slice through authentic swathes of flora, there are plenty of ways to enjoy outdoor fun in Central Florida's Polk County.
If your idea of a good walk is time on the golf course, we need to talk. With more than its share of good golf courses – and quite a few great ones – fantastic golf abounds throughout Polk County. Home to more than 40 public access courses offering nearly 700 holes of golf, including one of the top golf course collections in the country, there are plenty of options for golfers of any age or skill to find a course that suits their abilities. Of course, there is other outdoor fun in Polk County, which, especially during this time, includes nice long walks in the sunshine.
Streamsong's Golf Courses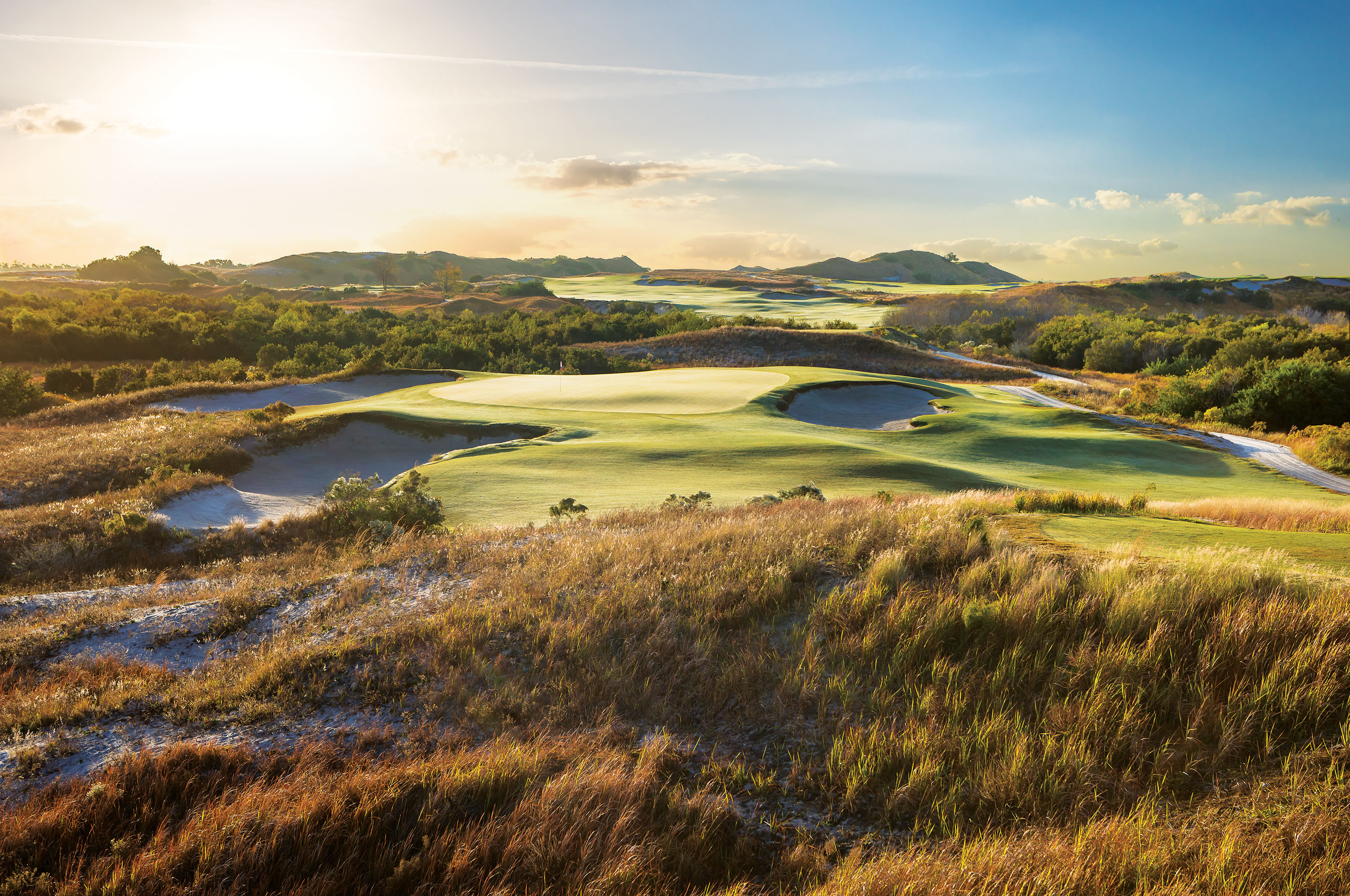 With so many offerings, it is difficult to pick a favorite. But for distinctive course design – and rave reviews from nearly every golf publication in the nation – the conversation begins with the Red, Blue and Black courses at Streamsong. Built upon land reclaimed from phosphate mining, Streamsong Resort is not your typical Florida golf course. All three of Streamsong's courses trade your typical palm trees, manicured flower beds, beach sand bunkers, and house lined fairways for towers sand dunes, native grasses, and sweeping vistas. Both the Red Course, designed by Bill Coore and Ben Crenshaw, and the Blue Course, designed by Tom Doak, utilize natural contours and sand dunes to offer a golf experience reminiscent of the links-style courses of the British Isles. Meanwhile, the Black Course, designed by Gil Hanse, is a 300 acre, par-73 expanse featuring dramatic, wide-open wavy dunes and hidden greens. Worldwide recognition of courses includes Golf Magazine ranking both the Red and Blue courses in the top-15 courses you can play for 2016-2017, while the Black Course named "2017's Best New Course" by the same publication.
Southern Dunes Golf & Country Club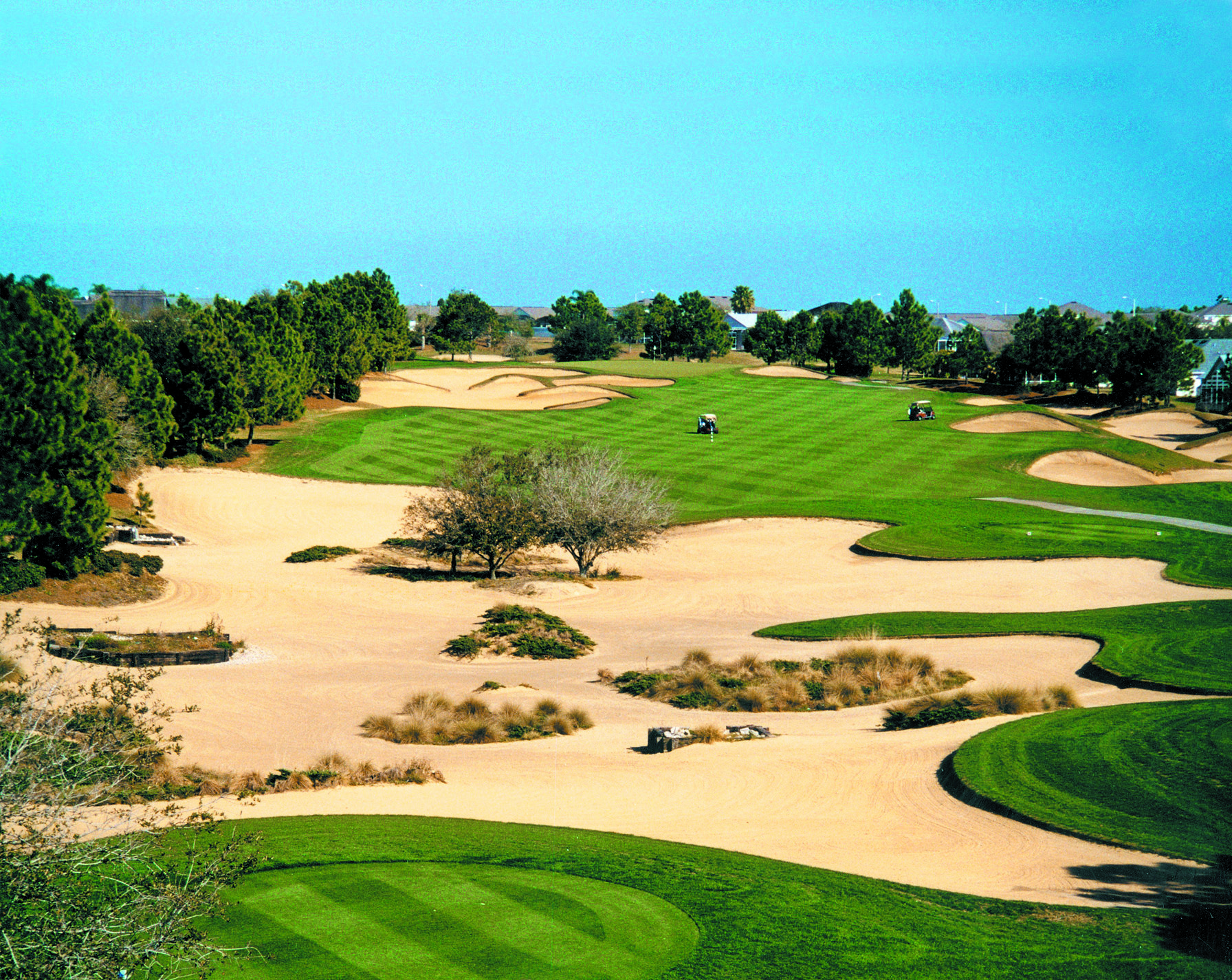 Not to be forgotten is Southern Dunes Golf & Country Club. This course stretches out to more than 7,200 yards and its demanding layout features high ornamental grasses and decorative plantings paired with 180 distinctively colored bunkers, providing spectacular visual appeal throughout a round of golf. Southern Dunes challenges golfers with more than 100 feet of elevation change, rolling fairways and large undulating greens that surely impacts not only club selection, but bragging rights at the end of the round.
The Club at Eaglebrook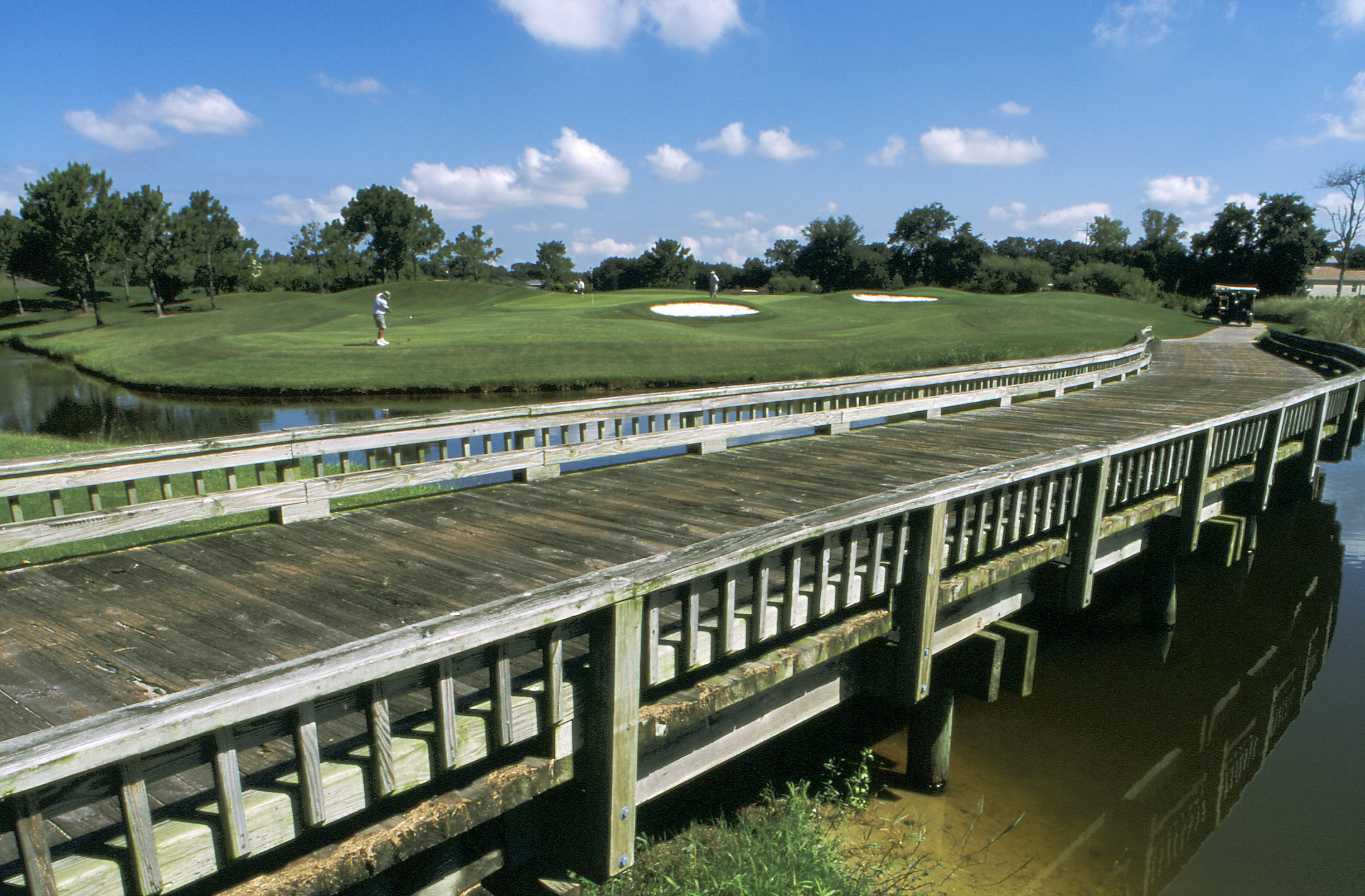 The Club at Eaglebrooke provides a challenging but fair test for players of all ability levels. Designed by renowned course architect Ron Garl, it opened for play in 1996. Oak trees, lakes and strategically placed mounding define the rolling fairways and frame each hole. Once you reach the fairway a premium is placed on your approach shot as Eaglebrooke features large undulating greens, many of which are well-guarded by bunkers and waste areas. The signature hole, No. 13, features an island that is only accessible via the cart path bridge. This championship golf course features six sets of tees and has been consistently rated four and a half stars by Golf Digest.
Historic Golf Courses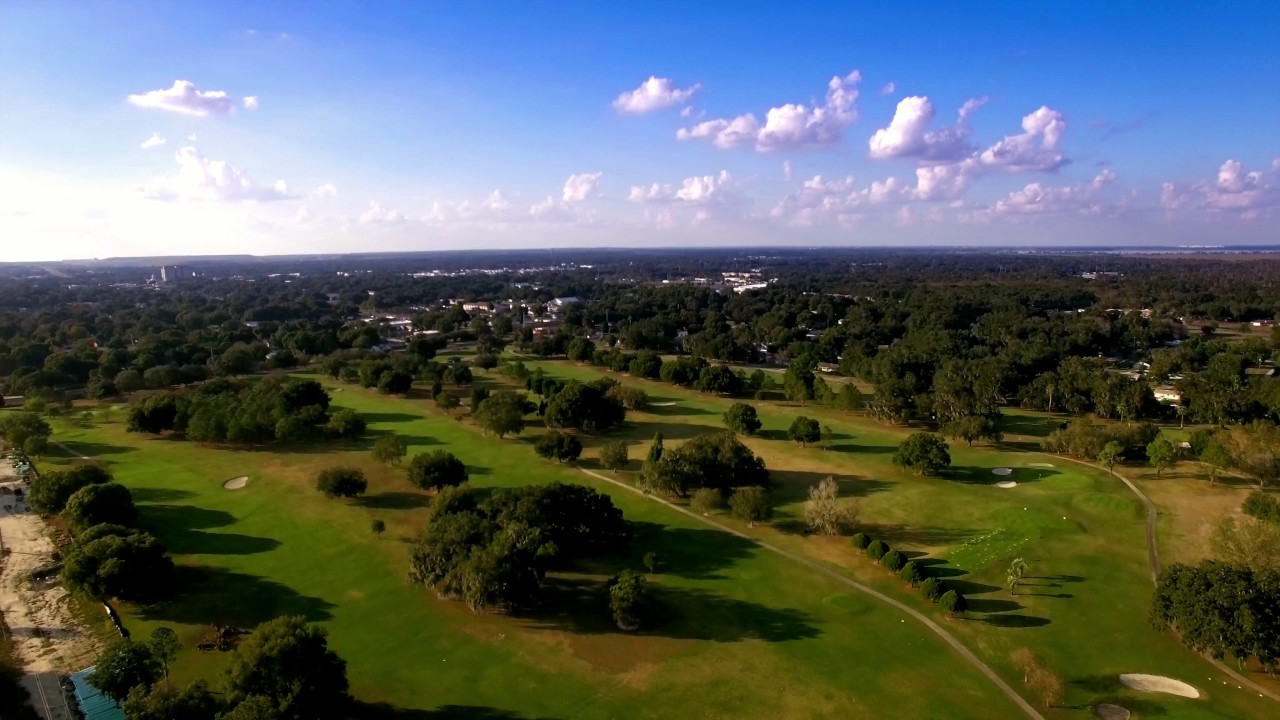 If you are looking for a historic golf challenge, look no further. For while many Florida golf courses are celebrated for a variety of reasons, in Polk County, that's history. Dating back to the 1890s, golf courses were built for those vacationing in the Florida Sunshine. To help enhance the awareness and increase the appreciation for Florida's historic golf courses the Florida Department of State has recognized 51 public-access golf courses built prior to 1930, creating Florida's Historic Golf Trail. Polk County is home to four courses on the list, more than any other Florida county, including Bartow Golf Course (1926), Cleveland Heights Golf Course (1925), Wedgewood Golf Club (1929) and Lekarica Hills Golf Course (1927).
Walking in Sunshine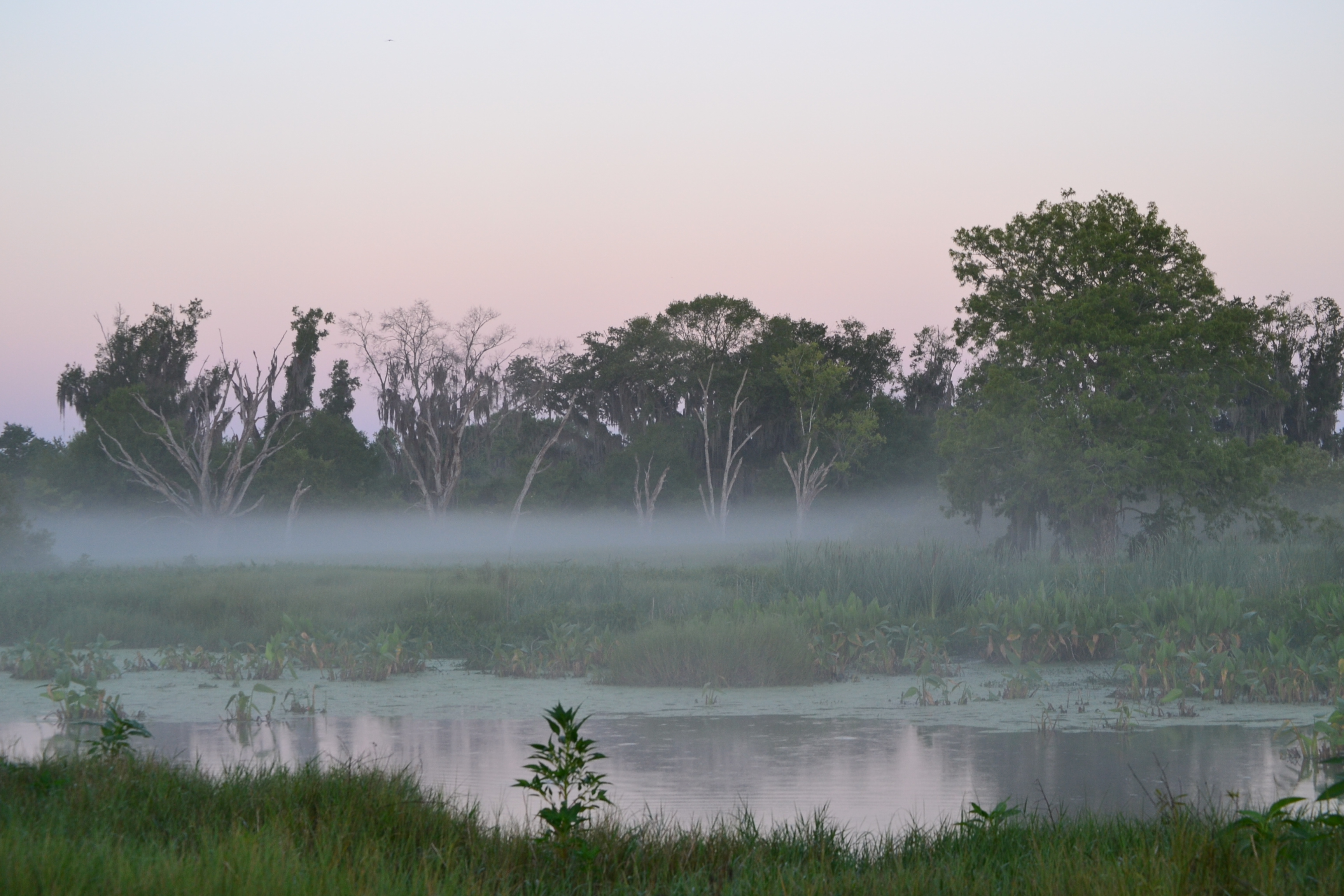 Florida walks, however, don't always include clubs. And what better way to enjoy this time with some outdoor fun in Polk County, than a walk. In Central Florida's Polk County you can enjoy the best of Florida and leaving the rest of Florida behind. Home to more than 550 freshwater lakes and 25,000 acres of unspoiled recreational parks, the unrivaled jewel – and perhaps the best place to observe alligators in the wild – is Circle B Bar Reserve.
Often listed amongst the nation's top nature reserves, the world-renowned Circle B Bar Reserve, comprised of nearly 1,300 acres and featuring numerous trails, especially the aptly named Alligator Alley Trail.
Running along alligator-inhabited Lake Hancock, the star attractions are observed at a distance from shore or from a number of piers. Ranging in size from mere inches to nearly as long as your average hatchback car, the alligators are at home in the oak hammock, freshwater marsh, hardwood swamp and the lakeshore on the reserve.
With all the alligators around, it's the perfect place to bring a camera – but don't miss out on everything else around you. Circle B Bar Reserve, with a series of well-maintained marked trails of different lengths, provides countless opportunities for photographers and painters looking to capture the beauty of nature. The tremendous bird population includes a variety of wading birds, waterfowl, ospreys and bald eagles.
No matter your fitness level – or how hot it is – there is a trail that'll be just the right length for you. The extensive trail system includes the Shady Oak Trail (1.3 miles), Lost Bridge Trail (0.5 miles); Alligator Alley (1.0 miles); Marsh Rabbit Run (0.7 miles); Heron Hideout (0.5 miles), Eagle Roost (0.7 miles), Wading Bird Way (0.7 miles), Windmill Whisper (0.4 miles) and the Otter Trail (0.2 miles). Many of the trails interconnect to provide for longer hiking or biking opportunities.
Since we're talking about pictures, perhaps luscious gardens and sweeping vistas are more your style. If so, visit Lake Wales' world-famous 205-foot art deco and neo-Gothic legend, Bok Tower. Built upon one of the highest elevations in peninsular Florida, guests can stroll in the shadow of the tower that houses a carillon – and instrument comprised of a series of bells played by a keyboard.
Listed on the National Register of Historic Places, Bok Tower Gardens is the lasting work of Edward Bok, a Dutch immigrant. Bok, a journalist by trade, won the Pulitzer Prize in 1920 for his autobiography. Before that, Bok had risen to fame and influence as the editor of The Ladies' Home Journal, which became the first magazine in the world with one million subscribers under his leadership. His wife was the founder of a music institute in Philadelphia.
The Boks commissioned Frederick Law Olmsted Jr. – the son of the man who designed Central Park in New York City – to design the gardens while architect Milton B. Medary designed the tower. Opening more than five years later, Bok Tower Gardens was dedicated by then-President Calvin Coolidge in 1929. Built on Iron Mountain, what was once a desolate sandhill was transformed into a 250-acre lush tropical landscape that is both a contemplative garden as well as a bird sanctuary.
A recent addition to the grounds is Hammock Hollow, 2.7 acres of childhood delight featuring water areas, bridges, tunnels, and an indigo snake sculptured sandbox. Not far away are areas for kids to climb logs, an outdoor stage area, art and music zones, and even a working hand-pumped well.
For more information on current updates, all these activities, as well as the theme parks, restaurants, and shops you'll find in Central Florida's Polk County, CLICK HERE. Enjoy outdoor fun in Polk County the safe way. So know before you go.