Discovery Cove is a sparking dolphin filled oasis in the middle of a green tropical paradise.
Need we say more? Well, just in case you need some more persuading, here are some of our favorite things to do at Discovery Cove.
1. Swim with a bottlenose dolphin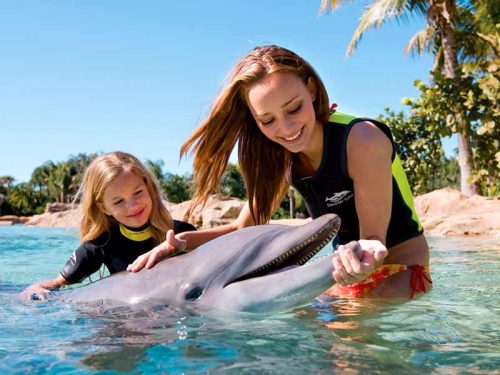 The dolphin swim requires an additional ticket to simply entering the park, but it was what this superb facility was designed for. Enjoy a scheduled 30-minute interactive adventure with a trainer and a few other guests. You will be educated on you about dolphin behavior and communication before enjoying a deep-water dorsal fin ride. You'll have a chance to hug, kiss and pet your new dolphin friend. A memory that will stay with you forever. BUY TICKETS
2. Feed exotic birds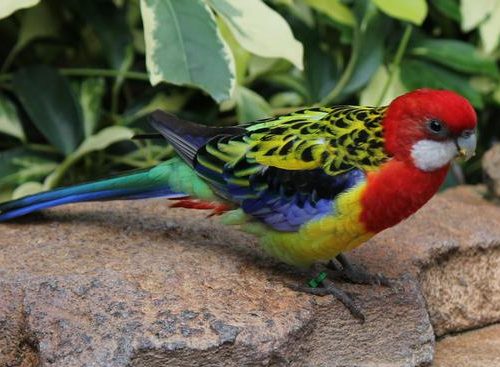 Discovery Cove's free-flight aviary is home to hundreds of colorful birds. These beautiful feathered creatures will soar above and around you. Simply enjoy their company or hand feed the birds with special bird food, located in carts throughout the aviary.
3. Float along Wind-Away River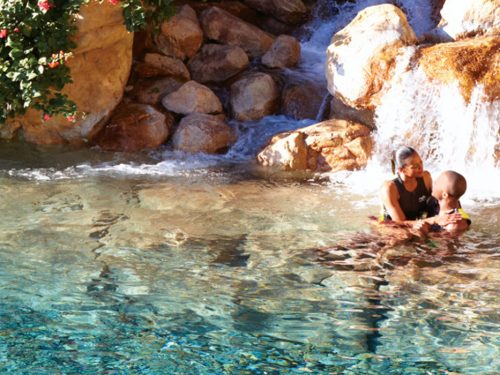 The ULTIMATE lazy river. Here you'll ride soothing currents of a tropical river as it takes you past cascading waterfalls, sandy beaches, and even an underwater cave. Pool noodles are available as floatation devices for a more relaxing ride.
4. Feast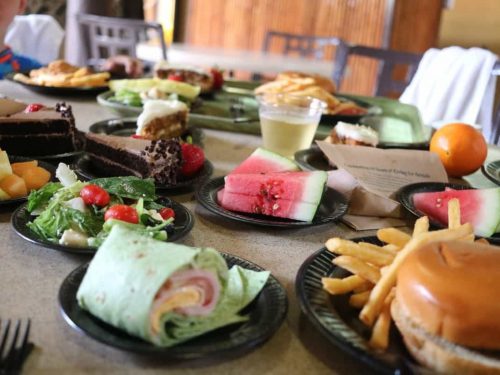 One of the biggest perks of Discovery Cove is the all you care to eat and drink that goes along with admission. From fire-grilled salmon, fresh salads, juicy bacon burgers to carrot cake and assorted fruit, there is something for everyone taste. Quench your thirst soda, hot chocolate, and coffee. And for the guests 21 and over, in refreshing alcoholic beverages including wines, beer, and island-themed frozen drinks.
5. Sipping & Soaking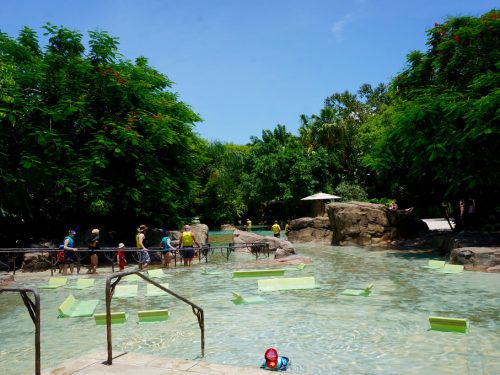 On a humid Florida day, don't just enjoy that frozen daiquiri at a bar, enjoy it semi-submerged! Sunken Terrace is a fun spot wear the seating is under 18 inches of water. So swim around and relax in a way most of us never get to.
6. Snorkel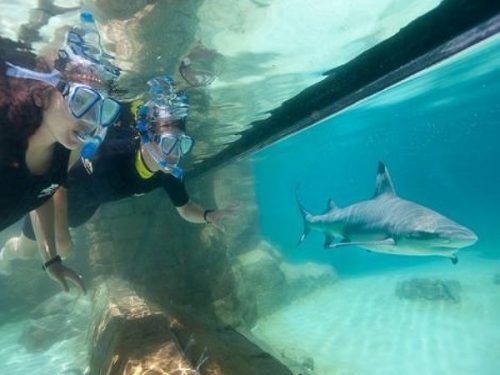 Grab some snorkel gear and swim among exotic fish and majestic rays at The Grand Reef. You can even observe sharks in complete safety. The water is refreshingly cool to keep it's inhabitants healthy and at home. Time to jump on in!
7. Just Chill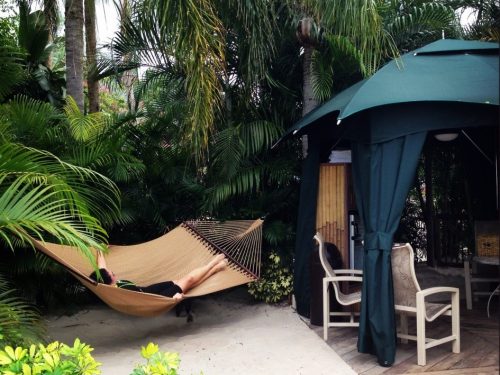 Don't forget to use this time to relax and take a breather. There's no better way to do just that than with a nap in a hammock, enjoying the lazy river, sunken bar, or simply a chair on a beautifully clean white sandy beach.