Osceola History's "Tools of the Trade" special exhibit will open on Saturday, June 27 from 11 a.m. to 3 p.m. at the Osceola County Welcome Center & History Museum.
The exhibit features the past tools and objects used in trades such as architect, barber, dentist, farmer, homemaker, pharmacist, saddler and cobbler, and telephone operator. Some of the artifacts will look familiar to you because they are the predecessors of our modern-day items.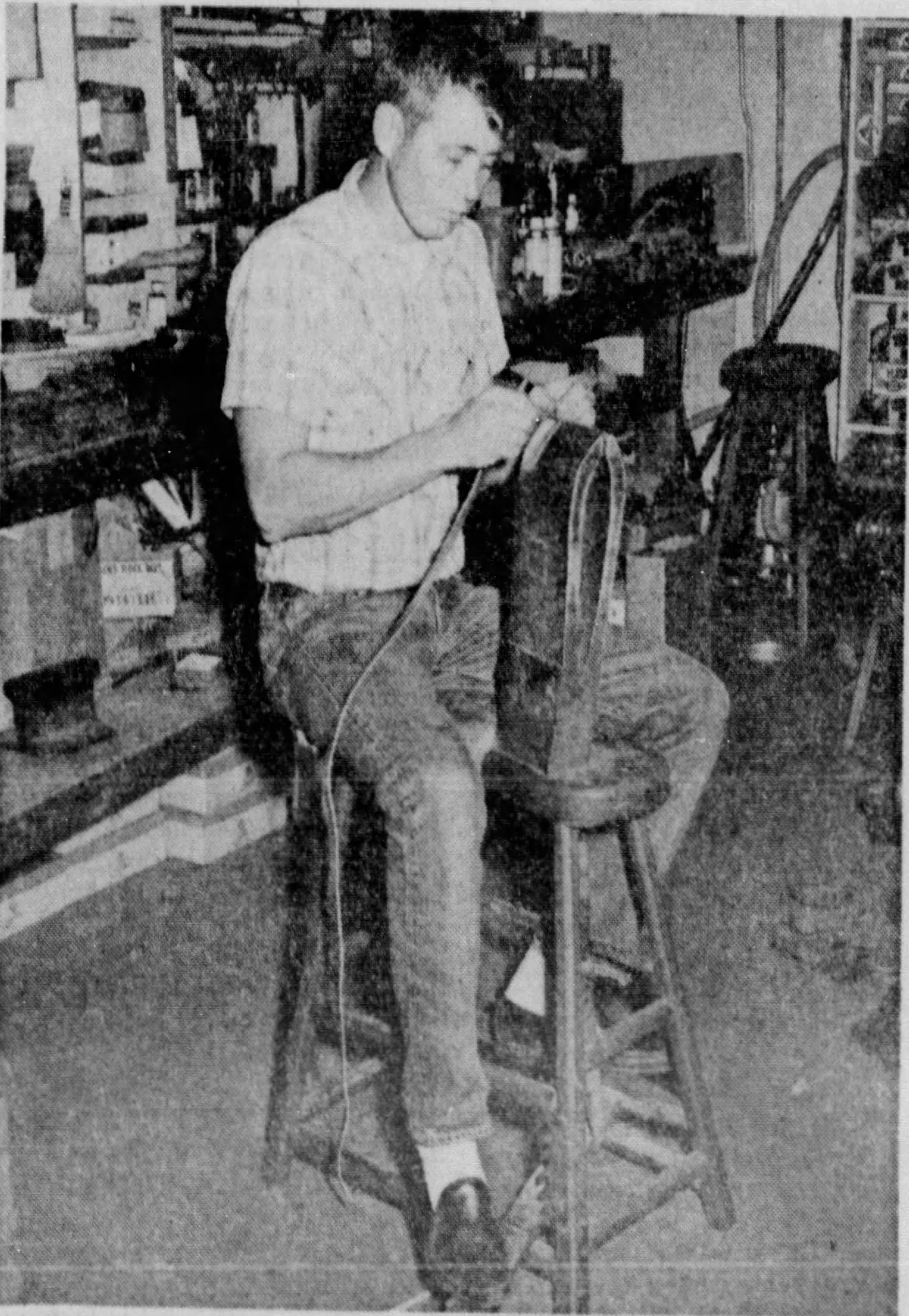 The harness bench on display was used in Herzberg's Saddle Shop in downtown Kissimmee. Fred Herzberg started his business in 1917 with a $100 loan from the State Bank in Kissimmee. Earl Evans worked at Herzberg's as a teenager, earning 50 cents an hour for sweeping, cleaning and shining shoes. He later owned the business and focused his work on customizing saddles, belts, and even made about 10,000 baseball gloves. The store closed in 1998.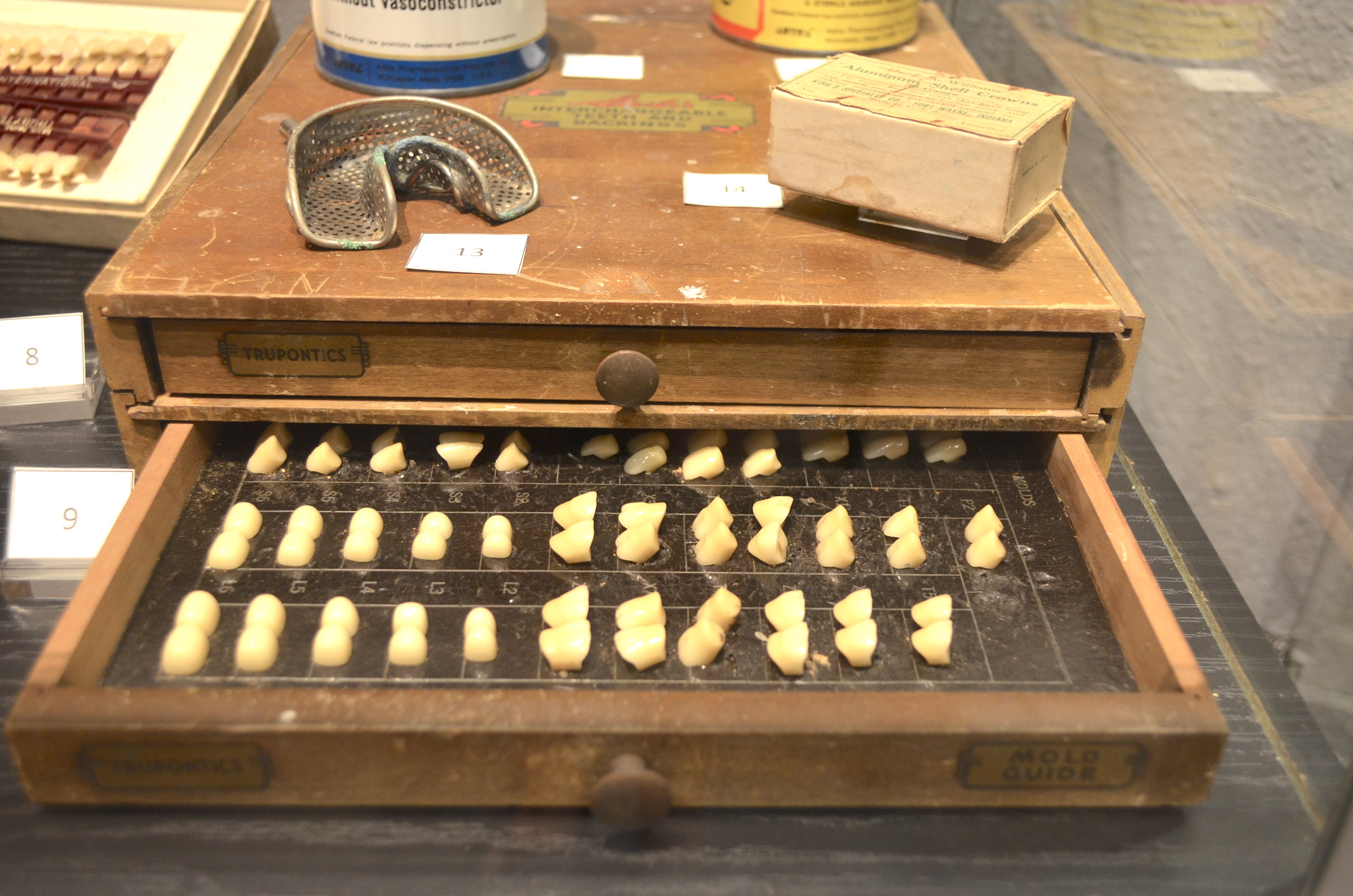 The dental tools on display belonged to Dr. Cyrus Henry Sharp II, one of the first dentists in Orlando.
During the exhibit opening, visitors can watch a soap-making demonstration, and local artists will be exhibiting their work.
The "Tools of the Trade" exhibit will be on display at the History Museum through October 12, 2020. The museum is open daily from 10 a.m. to 4 p.m. and is located at 4155 W. Vine Street in Kissimmee. Admission is free.
Pioneer Village at Shingle Creek
Pioneer Village is a collection of 17 buildings that tell the story of Osceola County's early settlers. Several buildings in the village are related to early trades.

Citrus Packing Plant
The citrus packing plant on display at Pioneer Village is an original building constructed about 1890. When the Cadman family bought their property in Narcoossee in 1888, it included 250 citrus trees ready to bear fruit. The Cadman sons handled much of the work required to operate the grove and established the name Radclyffe Cadman Bros. company. In 1921, the name was changed to Cadman Groves Inc.
The annual peak for grove operations was in the winter and spring. Laborers were expected to handpick 100 pounds of fruit and place it in baskets carried on their backs. The citrus was then brought to the packing house where it was washed to remove any dirt or limescale, dropped into a sorter, and then packed into crates. The Cadmans are credited with creating a special beeswax-coated paper that was used when packing the citrus in crates. The company shipped more than 2,000 crates of citrus by rail on the Atlantic Coast Line.
Cow Camp
Florida cowmen sometimes referred to as "crackers," moved their cattle to market between March and August, sometimes traveling up to 12 hours a day. These temporary cow camp structures were used to provide shelter for the cowmen and small animals.
Sugar Cane Boiler and Grinder
The sugar cane boiler and grinder on display at Pioneer Village are replicas of those used in the 1890s. Pioneers grew and produced sugar cane to use as a sweetener for cooking and baking. The sugar cane grew in small cane patches alongside other crops. This plant was harvested once a year in the fall and often processed in community get-togethers during which cane was made into sugar, syrup, and molasses.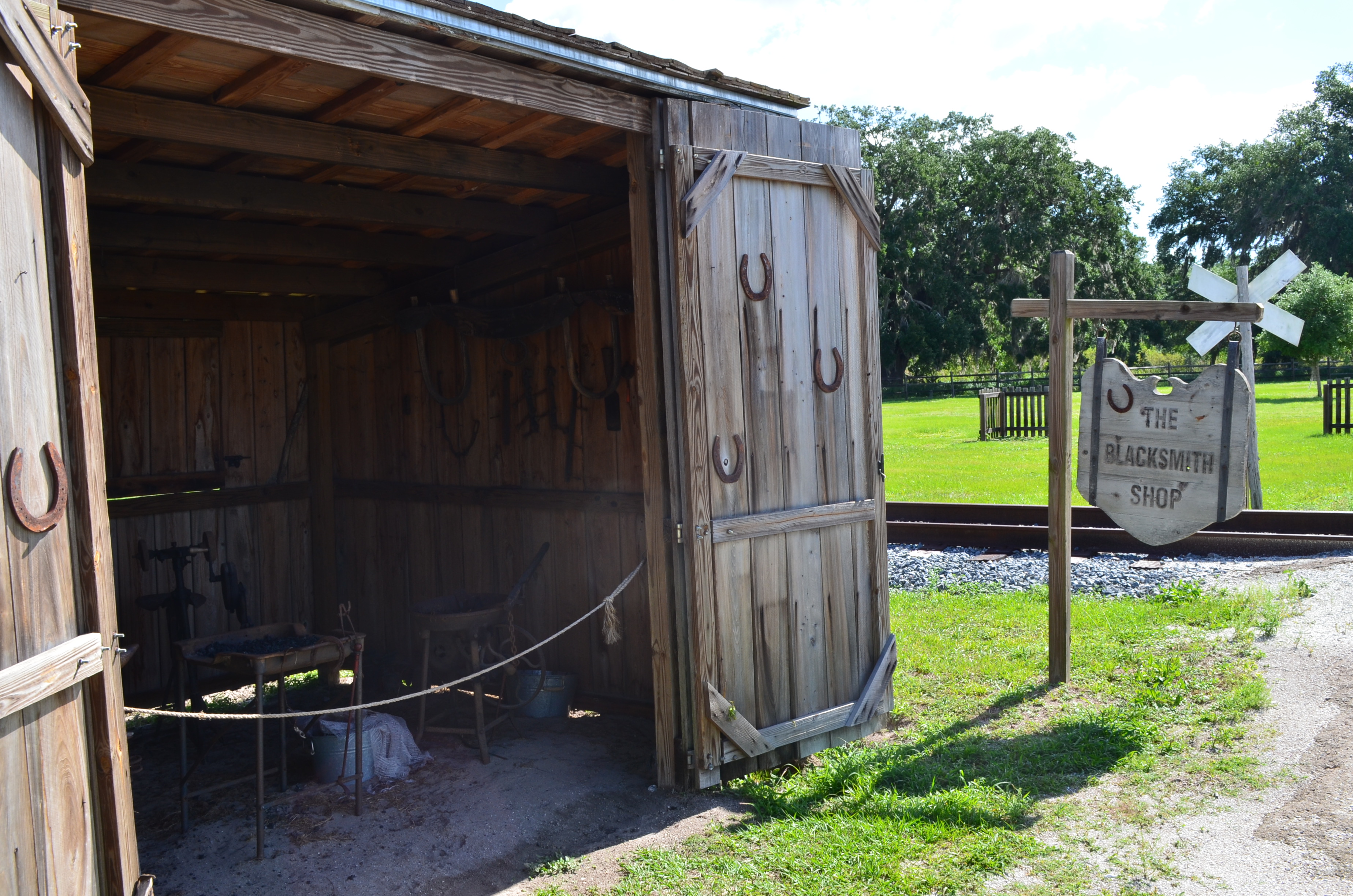 Blacksmith Shop
The local blacksmith provided a variety of services vital for a community's existence and growth. He crafted horseshoes, nails, tools, and other items needed by the pioneers.
Pioneer Village is open daily from 10 a.m. to 4 p.m. and is located at 2491 Babb Road in Kissimmee. Admission is $8 for adults and $4 for children (ages 4-12). Guided tours are available on Monday, Wednesday, and Saturday at no additional charge.
Pioneer Village is located in Shingle Creek Regional Park offering walking and biking trails, picnic areas, children's playgrounds, and a kayak launch.
Be sure to visit Osceola History's "Tools of the Trade" exhibiting for a limited time, and enjoy all the family fun Pioneer Village has to offer as you discover authentic Osceola County.