It's official –  Revolution Off Road is ranked as one of the ten best lakes to fish for Trophy Bass in Florida. Voted by BASSMASTER magazine in August 2017.
Revolution's 65 acre lake was originally formed by a sand mine back in the 1960's. The result is an ideal habitat for the Florida-strain Large-mouth bass. Florida is the bass fishing capital of the world so no surprise that the largest Trophy size fish to be caught out of the Revolution lake was 14.2 LBS.
This crystal clear lake is available to guests of Revolution there is no public access and unusually for Florida, reaches depths of over 40 feet deep in places. It is one of the best kept fishing lakes in Central Florida, it has been stock managed over the past ten years and has a proven track record.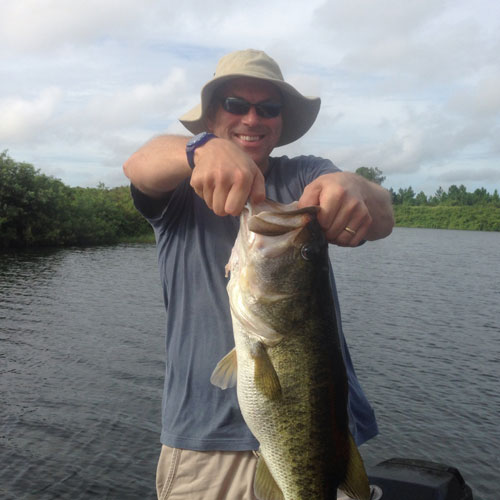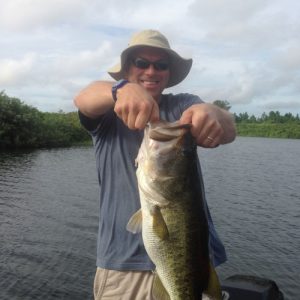 "The fish are healthy and plentiful as long as you are patient" says Geoff Ball Senior guide at Revolution "the trophy size Large mouth bass are slow to bite and you need to take your time when retrieving the fish but there are some great sporting fish available here. I have been fishing this lake for over 5 years now and never tire of coming out, the setting is beautiful and we have never had a guest who hasn't caught something."
Whether a seasoned fisherman or an occasional angler this is a great place, to kick back for a while, after the busy days of park hopping the tranquility of the property just 15 miles west of the major theme parks makes this a welcome change of pace.
Revolution provides the fishing licenses, tackle, rods reels and soft drinks. They follow the Bass Association tournament guidelines and use only artificial baits, but they have a wide selection and numerous styles on offer.
If you have a favorite rod, reel or bait then bring it with you, if you are a fly fisherman we can accommodate you too.
All catches are CPR (Catch Photograph and Release). If you catch a ten pound fish or more then you automatically become a member of the elite 10lb club with your name on our bragging board.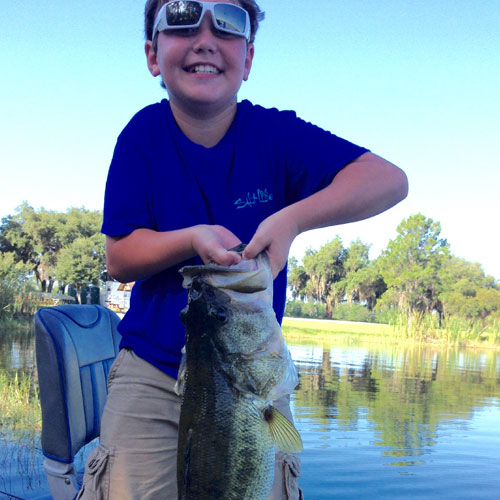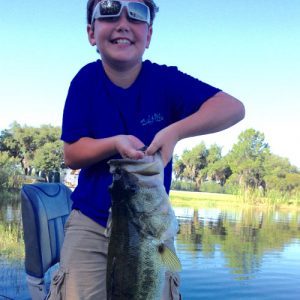 The lake is moments away from the parking facility so no lengthy drive out to start fishing. Just reserve your spot arrive and fish.
Fishing is just one of the many experiences on offer in this 230 acre location.
Off road tracks and trails are available for ATV's Buggies, a totally unique vehicle called a "Mucky Duck", (an 8wheeled amphibious vehicle) Clay Shooting and Archery. All of these experiences and more is available at this totally unique location just 15 miles west of the major theme parks.
Call for reservations at 352 400 1322 or www.revolutionoffroad.com