A super cool new water park is ready to welcome guests seeking another way to cool down this summer – and boy do we need those!
Margaritaville Resort Orlando has launched The Island H2O Live! with a ton of new water attractions that all have a social media play to them.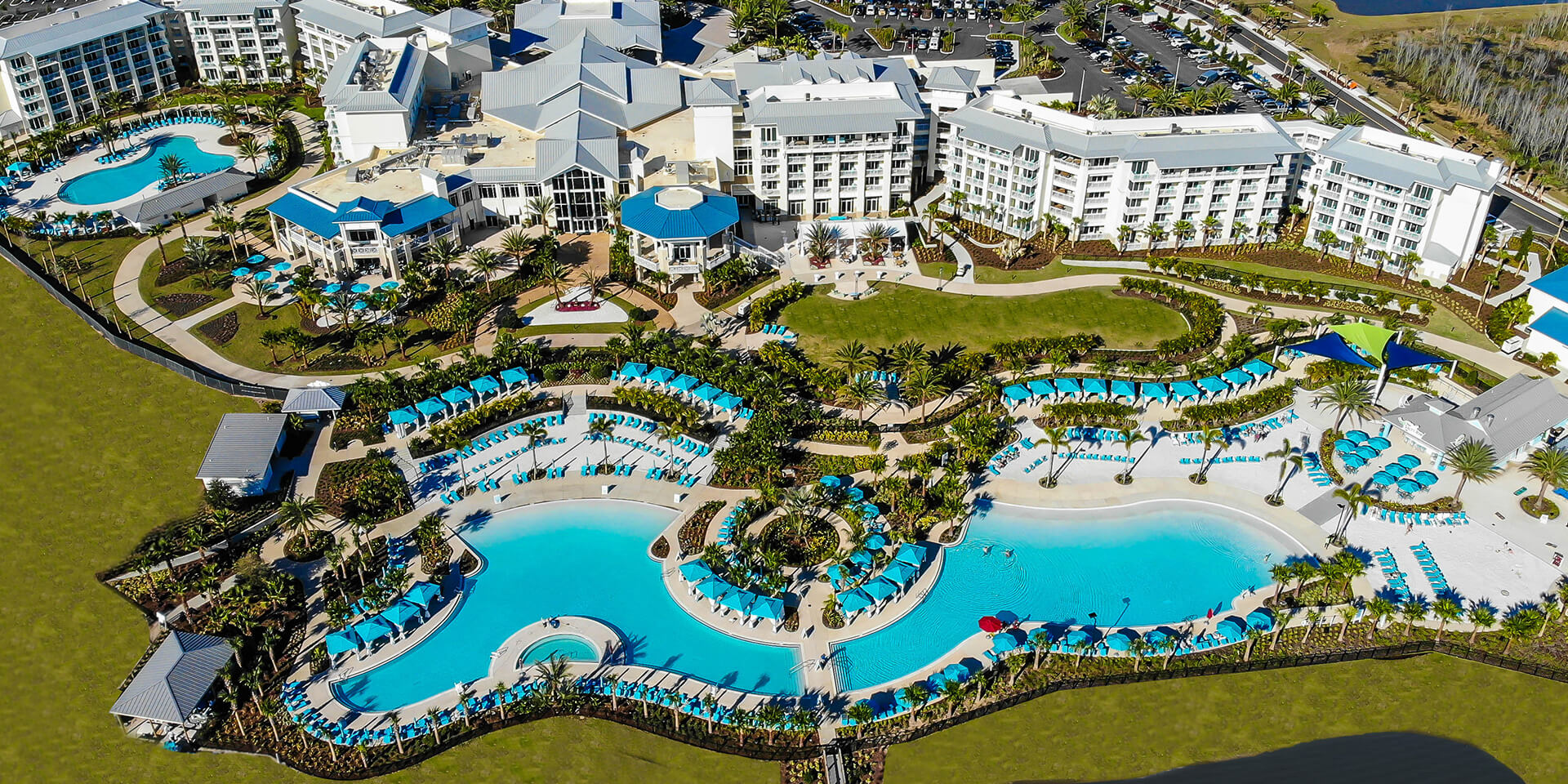 Here's the official word from Margaritaville:
Island H2O Live! offers 20 different experiences for guests of all ages to enjoy. For those looking to take it easy, Chat Creek guides them through a lazy river where the water does the work. Thrill seekers can experience an adrenaline rush with Drop Down, Follow Me Falls and Reply Racers, as they twist and turn their way through tubes and open-air slides to a dramatic watery plunge. Little swimmers can take a trip to Candy Stripe Cove and Pelican's Paradise for an array of adventures that are age-appropriate, but no less fun for these water-loving kiddos. Private Domain provides an adult-only (21+) oasis to experience the ultimate retreat for those who want the excitement or relaxation of the water park, but without the hustle-and-bustle of visiting families. Nearby Tag Shack's private bar is the place for adults to grab a cold drink and chill.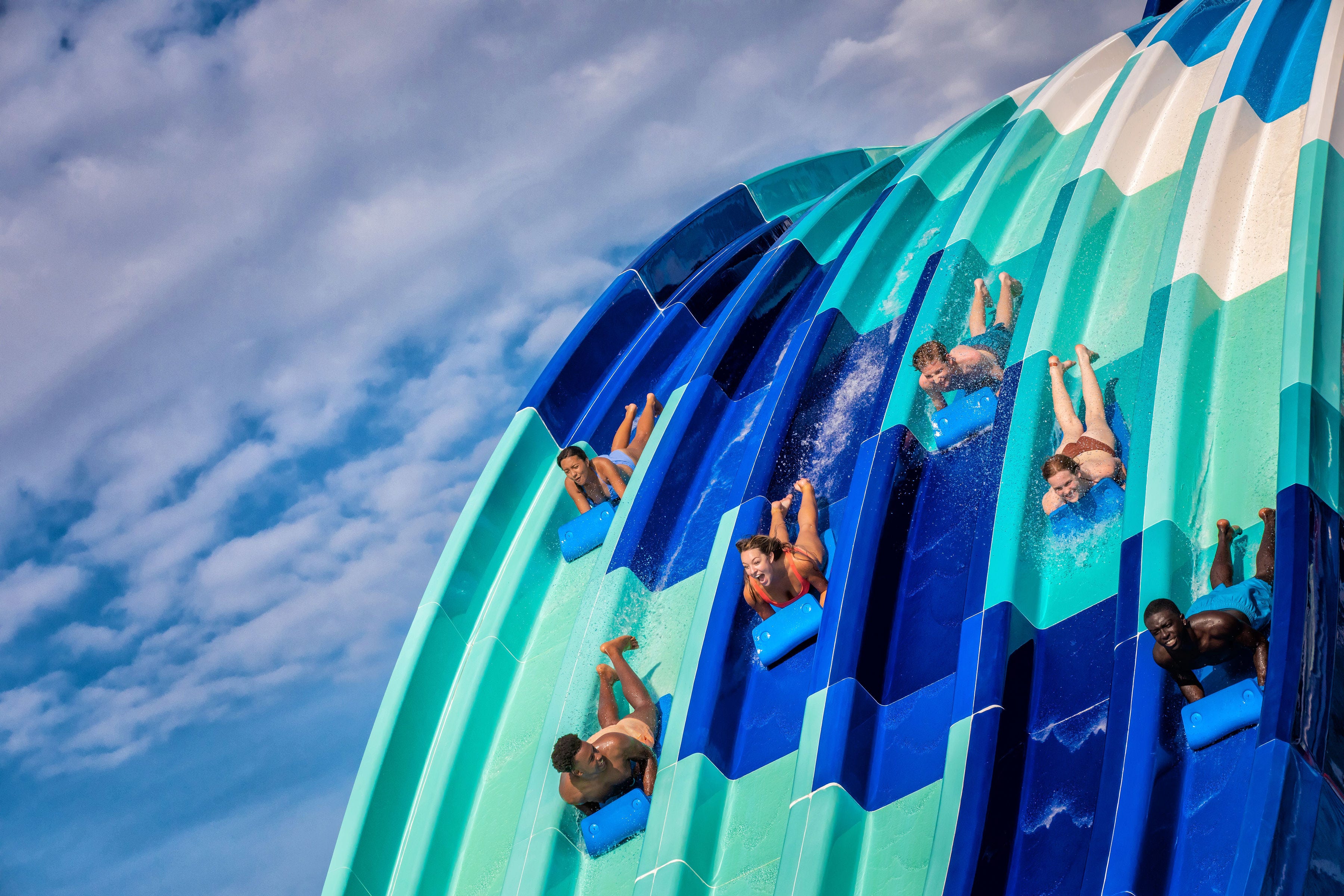 This new water park uses smart bands similar to the popular wearable technology used by Disney and Universal — the basic premise being to allow guests to interact with the attractions.
At Island H2O Live! the bands allow park visitors to personalize their experience via music and finding family and friends who also are also wearing the same technology. Other soon-to-be released amenities include earning points that can be exchanged for merchandise, food and beverages, as well as using the bands to reserve times for particular rides.
General admission is $50 a day, compared to  Volcano Bay which costs $75 per day.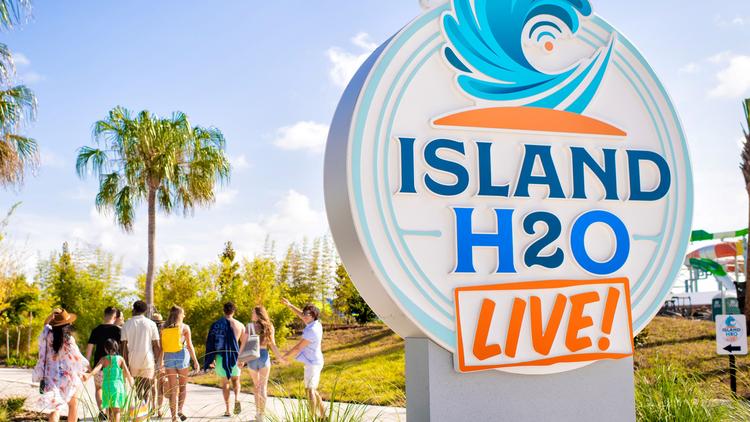 Island H2O Live!  is part of the $750 million Margaritaville Resort Orlando that includes Sunset Walk at Margaritaville, a 200,000-square-foot shopping center, Margaritaville Cottage timeshare/vacation homes and the 186-room Margaritaville Resort Orlando Hotel, which opened in January.