Think you've seen it all in Orlando? Think again! Central Florida's newest water park is now open daily for the summer. Island H2O Water Park opened in 2019 and received the 2019 World Waterpark Association's Leading-Edge Award for its creativity in the development of new themes, facilities, programs, services, and operational concepts in the water attractions industry. Island H2O Water Park's innovative design techniques and cutting-edge technology make it a uniquely immersive and interactive experience.
The award-winning park is open daily through the summer and then weekends in September, October & November. The tech-themed park features a lazy river, wave pool, kid area, family interactive zone, body slides, mat racers, tube slides, and raft rides for the whole family.
Technology Enhanced!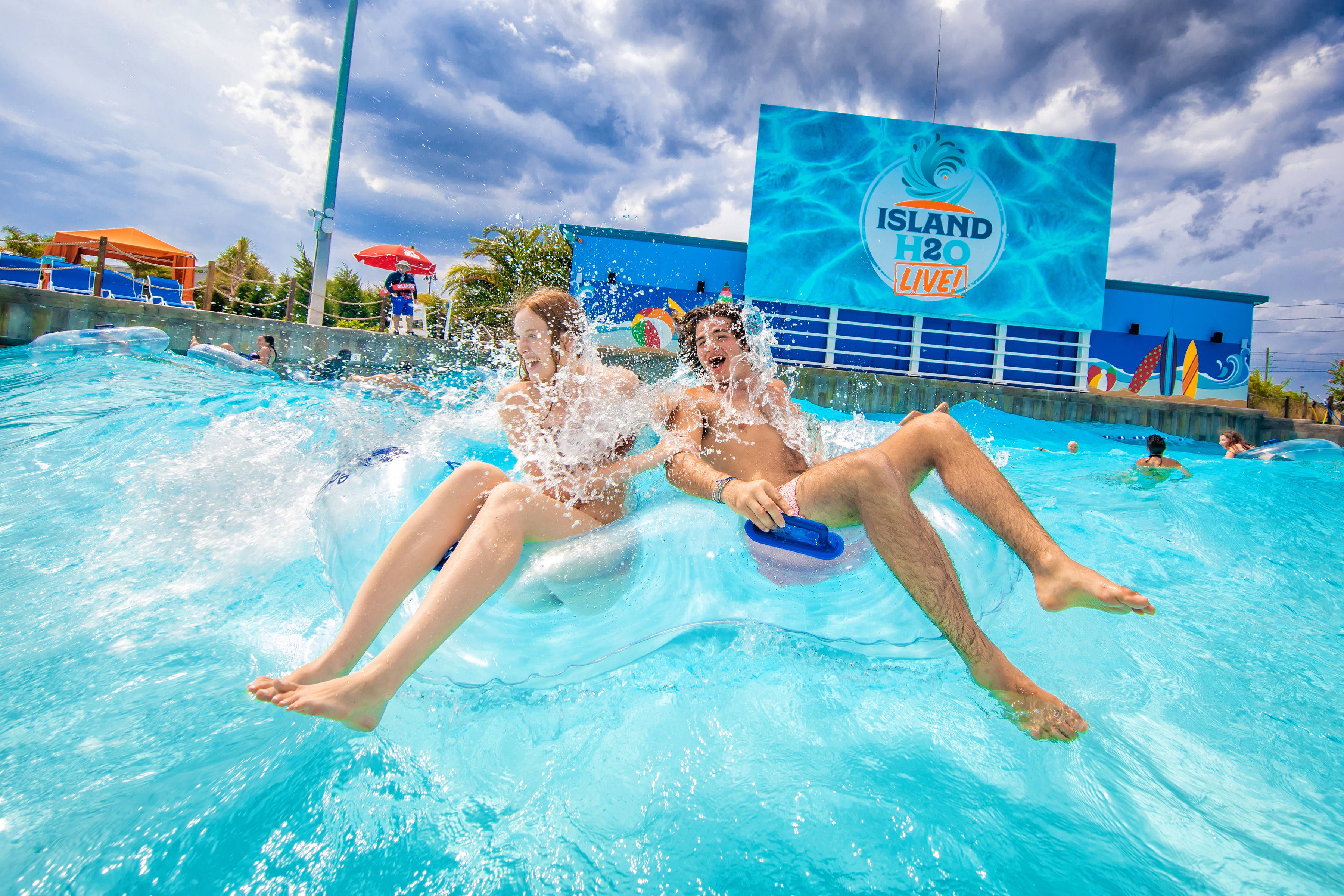 The park is designed to enable guests to customize their experience by selecting music and lighting on several rides using a state-of-the-art RFID wristband system. Guests can also earn points to redeem for food and merchandise in the park. Certain slides are equipped to take photos and videos. These images are pushed to the user's app so they can share them with their social network. That's right! You'll get pictures of you sliding and having fun to share! All for free! All you have to do is download the Island H2O app and set up your account prior to arrival. Then scan in your wristband and start having fun. This exists only at Island H2O Water Park.
Cabana Service
Enhance your experience and give your family some space. Now you can rent one of 44 cabanas within the park. These range from standard cabanas that house up to 6 people to suite cabanas for up to 16. Each cabana comes equipped with places to lounge, a refrigerator, safes, table and chairs, and space to stretch out and relax in the shade. Cabanas are serviced by our amazing staff who will serve your ordered lunch or drinks throughout the day (extra charge). Book in advance on our website to reserve your private space.
Safety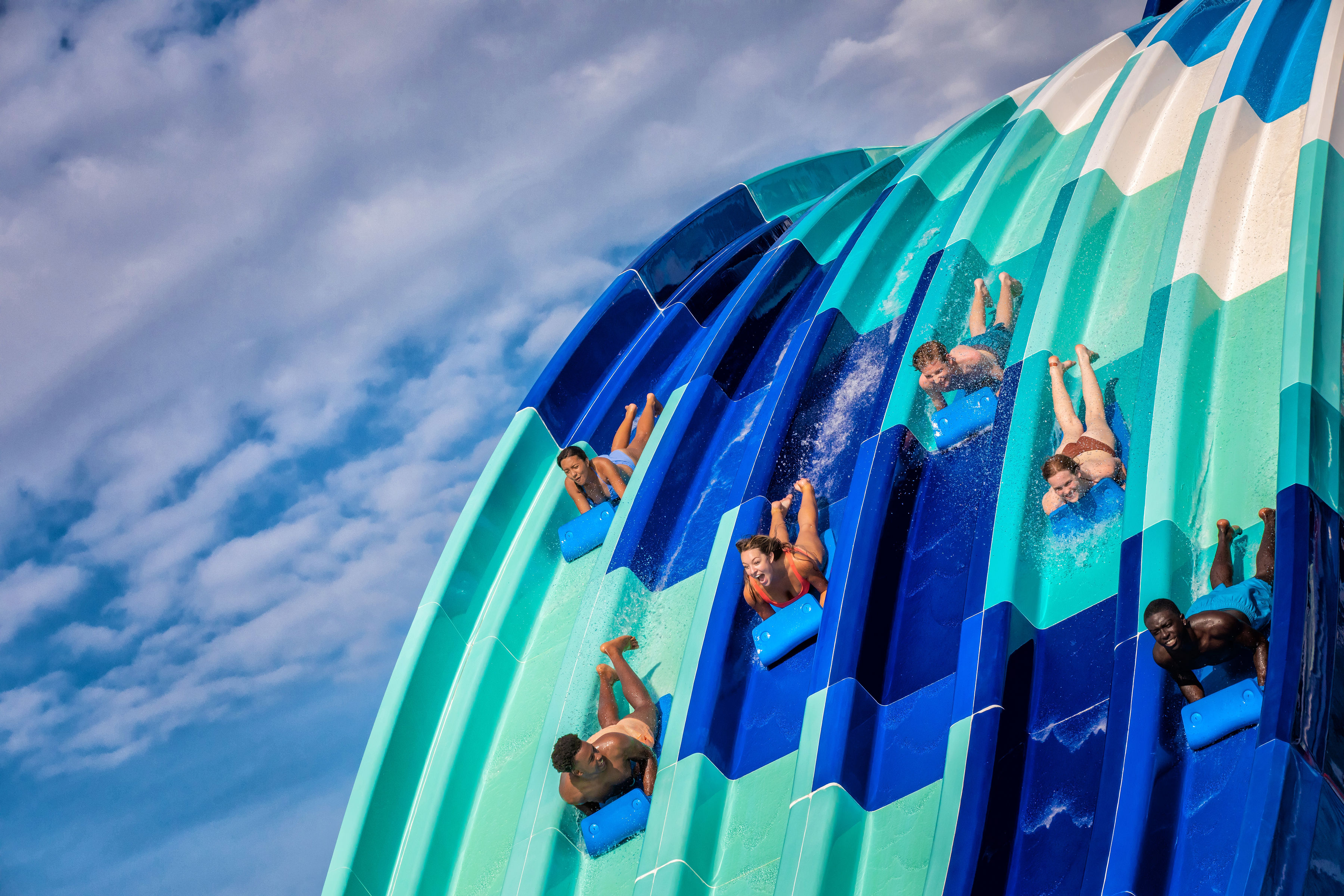 The park follows all health and safety guidelines determined by the CDC. Guests are guided by signs and ground markers to assist guests with social distancing practices while in line at the park entrance, attractions, restrooms, food service locations, and more. Deck layouts are modified to ensure distancing in all lounging and dining areas. Additional hand sanitizing stations are placed throughout the park.
The water in all attractions at Island H2O Water Park is double treated with chlorination and ultraviolet filtration to maintain the healthiest water conditions. UV light is filtrated on the water that circulates through the waterpark. UV light works by disrupting the DNA or RNA of specific organisms, such as viruses, which in turn, kills or inactivates the virus completely. Our Clean Team supports cleanliness throughout the park, including disinfection of handrails, loungers, tabletops, tubes, mats, door handles, and other surfaces.