Orlando City's spanking new downtown soccer (football to you Brits) stadium is where you can go see Orlando City and Orlando Pride wage their respective campaigns in 2017. The site is two blocks from the Amway Center, within walking distance of the downtown bar district, one of the best locations of any soccer stadium in the country!The stadium has been designed with the intention of creating the loudest and most intimidating atmosphere in MLS, with North America's only safe-standing only supporters section and a low slanted roofline to help amplify crowd noise.
Come help paint the city purple! Buy your tickets HERE
First Game 5th March and LA Galaxy on 15th April SOLD OUT…..BUT…We have limited availability for the Corner sections…. HURRY these will sell FAST!!
Orlando City Stadium Details: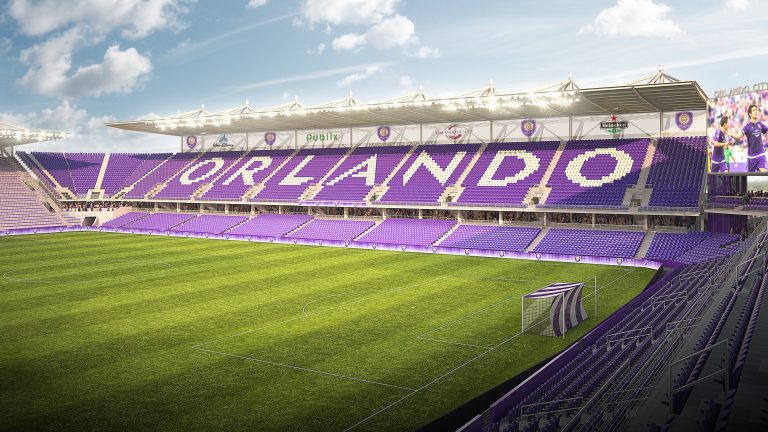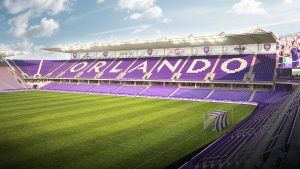 25,500 capacity
360 lower bowl
Canopy to enhance crowd noise and provide shelter from sun / rain
Field sunken 8′ below ground level to offer spectacular views from street level
All natural grass playing surface
Single deck safe-standing supporter section
Expansive fan plaza spanning 10,000 square feet