For all the White Castle fans out there, here is the big news.  Orlando White Castle is set to open on…Monday,  May 3! What a way to start the week AND the Month
Even better news – we will have a "sneak preview" for you on April 29!! So stay tuned for all the scoop from inside the 'Castle.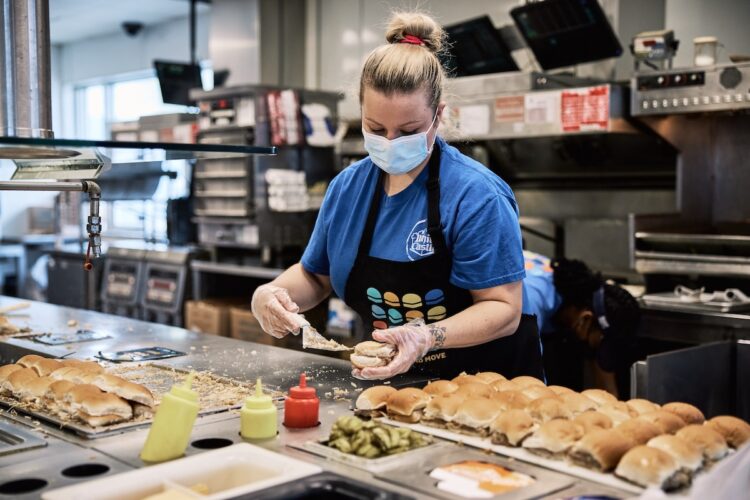 Here's the full news release about the grand opening:
The wait is almost over, Orlando residents and visitors! White Castle®, home of The Original Slider® and America's first fast-food hamburger chain, will debut its Orlando Castle with fanfare and a ribbon-cutting at 8 a.m. on Monday, May 3.
The Orlando Castle — the largest free-standing White Castle in the world — marks the beloved brand's return to Florida since operating four restaurants in Miami in the 1960s.
Located in southwest Orlando at Unicorp National Developments, Inc.'s $1 billion The Village at O-Town West mixed-use development, White Castle has been long-anticipated by "Cravers" throughout the Central Florida region and beyond. This newest Castle has hired 120 team members and managers.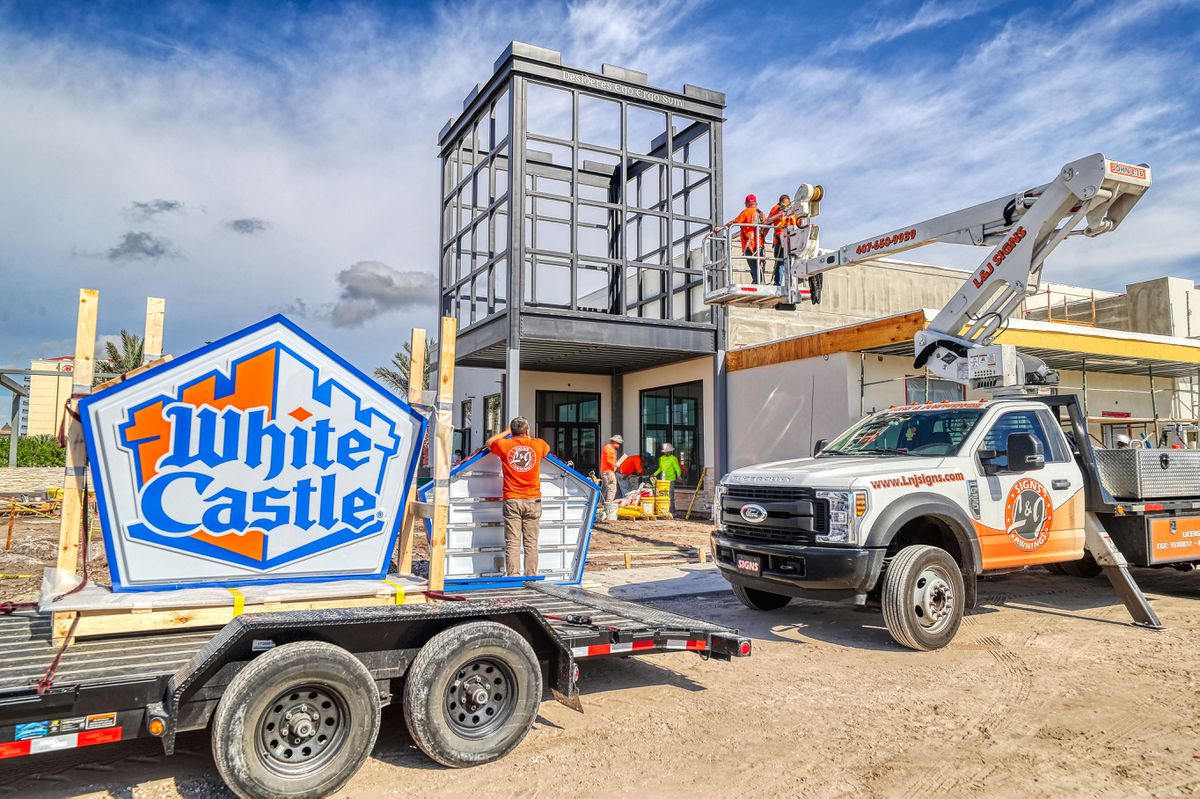 The family-owned business, founded in 1921, has been satisfying cravings for 100 years. Joining the grand opening festivities will be White Castle President and CEO Lisa Ingram — a fourth-generation family member – along with other family members and company leaders, local elected officials, development partners, invited guests, and notably, the general public.
To ensure a tasty, fun, and memorable experience for all during its Orlando Castle grand opening and every day, White Castle has implemented health and safety measures consistent with Orange County's COVID-19 guidelines, including mask requirements for all team members and guests, social distancing, ongoing cleaning, and hand sanitizers and wipes.
The Orlando Castle will be open for take-out, dine-in, and drive-through service from 8 a.m. to 1 a.m. on grand opening day, then reopen on Tuesday with regular operating hours, 9 a.m. to 1 a.m., seven days per week. At some point in the future, White Castle will operate 24 hours per day. Guest can "crave on" with a maximum order of sixty sliders per visit.
Since its beginning 100 years ago, White Castle has held fast to its founder's belief that families everywhere should be able to enjoy an evening at a restaurant with tasty food at a great value. Headquartered in Columbus, Ohio, White Castle is excited to venture south to become part of the Central Florida community, providing a place where morning, noon, and night, fans can satisfy their cravings and create memorable moments.
To support all of the region's family-owned businesses, be sure to Like and Follow Central Florida Tourism Collective's Facebook page, and enjoy a daily inside look at this wonderful destination. Also, check out the local experts for more fun things to do around town.