There is no doubt that Orlando truly has it all! From theme parks to beautiful beaches, there is an adventure to be found all around Central Florida. While you're on vacation, experience the ultimate Florida adventure at Wild Florida. On this blog, we're sharing five things you can do while taking the scenic route by exploring just outside Orlando.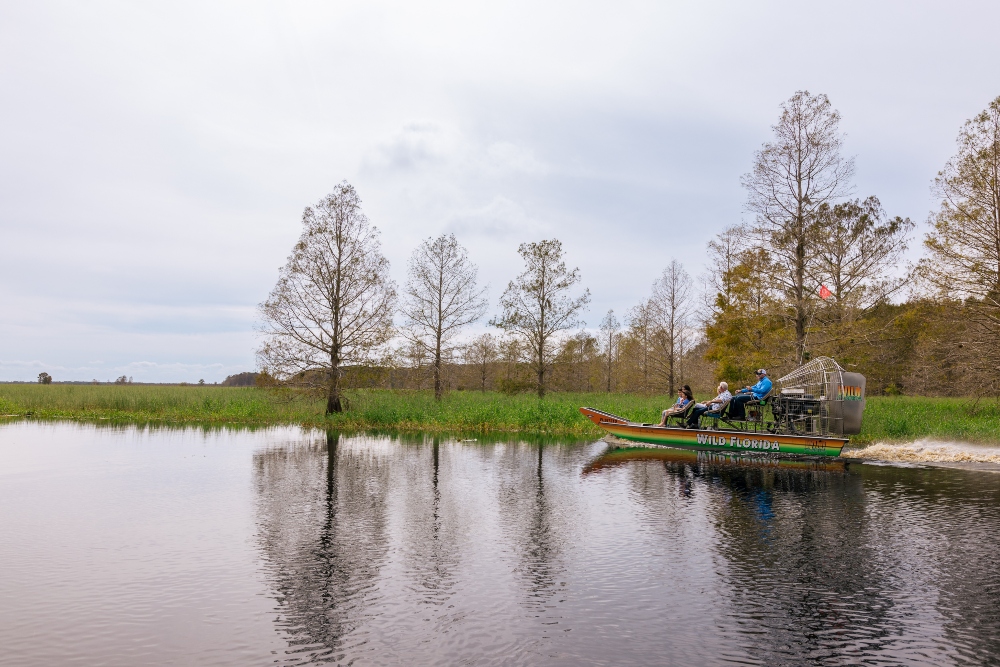 Take an Airboat Tour Through the Everglades
Central Florida is best known for its theme parks, but not many people realize it's home to the headwaters of the Everglades, too! The Everglades is a part of Florida that's, for the most part, untouched by humans… you can say the wildlife runs the swamp. An Orlando airboat ride will definitely give you the same thrill you get from a roller coaster, but with a wild twist. The best part about being out on Lake Cypress is spotting the variety of wildlife.. More than 80 different species of animals call these waters home including the American alligator, wild turkey, bald eagle and river otters.
Snap Your First #Slothie During an Animal Encounter
It's not every day you get to meet a sloth, but when you visit the wild side of Orlando, you have a chance to befriend a few, too! Sloths are native to South and Central America, but the sub-climate in Central Florida is similar to their native habitats, so they feel at home here. Guy and the other two-toed sloths at Wild Florida, wait for visitors to hang out with them, because they love the camera and are ready to be the center of your first #slothie. When you meet these fuzzy guys, your heart will melt and you'll never want to leave them.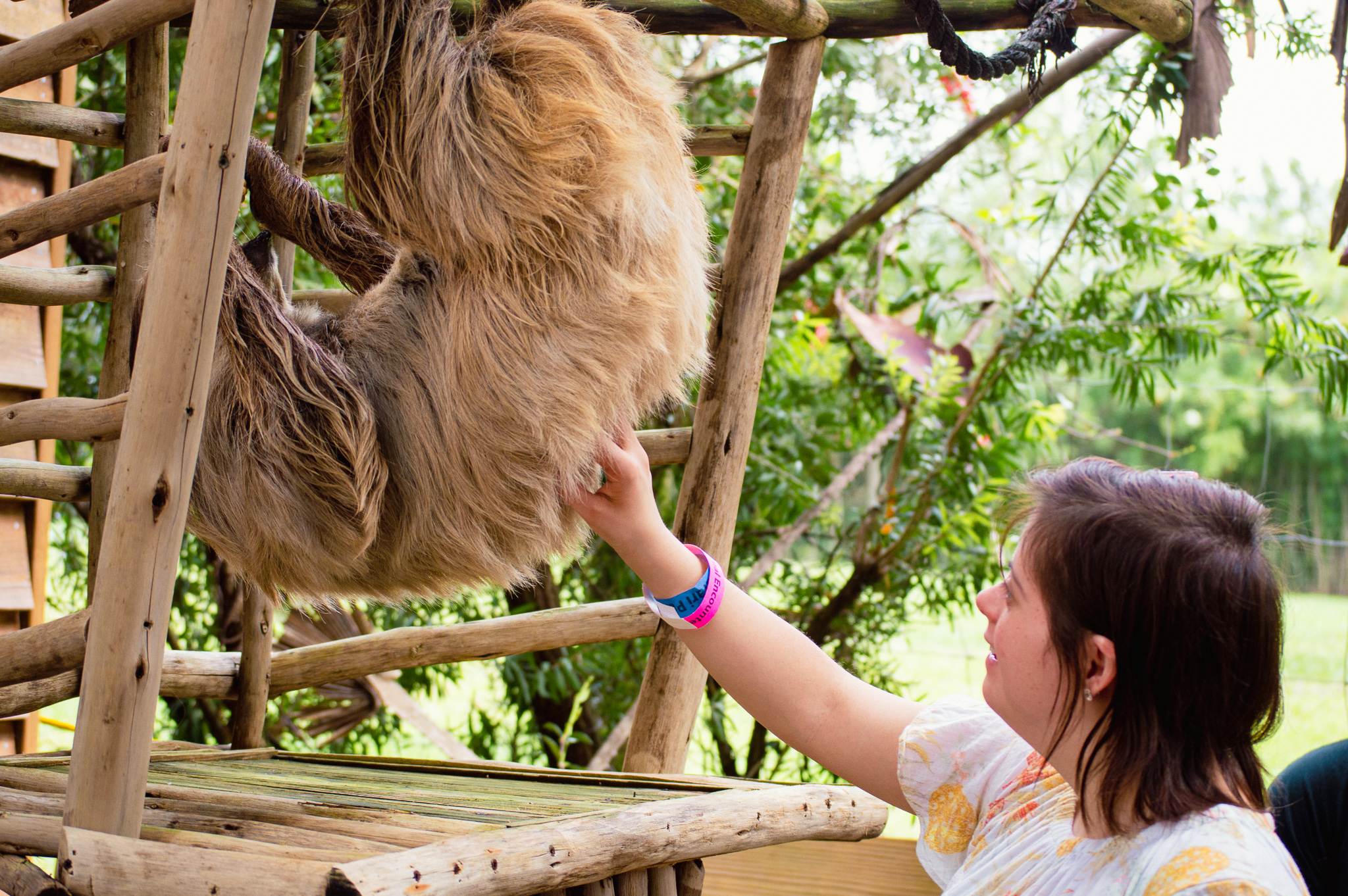 Ditch the Chicken Tenders and Try Gator Nuggets
Alligator meat might not be the norm on everyone's menu, but Florida natives enjoy alligator meat every once in a while. Most locals will say it tastes a lot like chicken, but more tender and juicy. So no vacation can be complete until you eat this local grub! Just like you'd go to Chicago for the best hot dogs and New York for the best pizza, Florida cooks up the best gator. There are many ways to cook gator, but their visitors prefer it fried or in a hoagie. No need to leave Wild Florida for lunch either – their onsite Chomp House Grill serves fried gator!
Meet Hundreds of Wildlife Species in One Day
It's always cool to discover a new animal or learn about an endangered species. But not many people can say they spotted hundreds of species in one day! Over 200 wild and exotic animals call Wild Florida home, including lemurs, which you won't typically find anywhere other than the island of Madagascar and in captivity. In addition to their lemurs, you can meet bobcats, porcupines, monkeys, reptiles, and many other wild animals in their Gator Park.
See Animals You've Never Seen Within Feet
Get ready to go on an adventure that you don't have to leave your car for. Once you hop back in your car, head on over to Wild Florida's Drive-thru Safari Park to see over 150 native and exotic animals roaming freely! At the Wild Florida Drive-thru Safari Park animals like zebras, American bison, onyx, wildebeest, and more stroll across 170 acres of scenic landscape. As you drive down the 4-mile gravel path, you and your family can be within feet of animals found around the world. Also, don't forget to say "Hi" to the tallest resident in Orlando, Walter! He loves lettuce and you can feed him on the giraffe platform located just outside the Drive-thru Safari Park.
So if you're planning your next vacation to Orlando, make sure you get a chance to Ride, Walk, or Drive on the wild side at Wild Florida!