As a repeat visitor, or maybe even a local resident, you're likely interested in discovering "what's new" to see and do in Central Florida. Well, in Orlando North, Seminole County, there's always something new to seek out that keeps things fresh for the kids and yourself, and thoroughly enjoy in your leisure time. Here's just a sampling what's opened or expanded over the past few months:
Jump to New Heights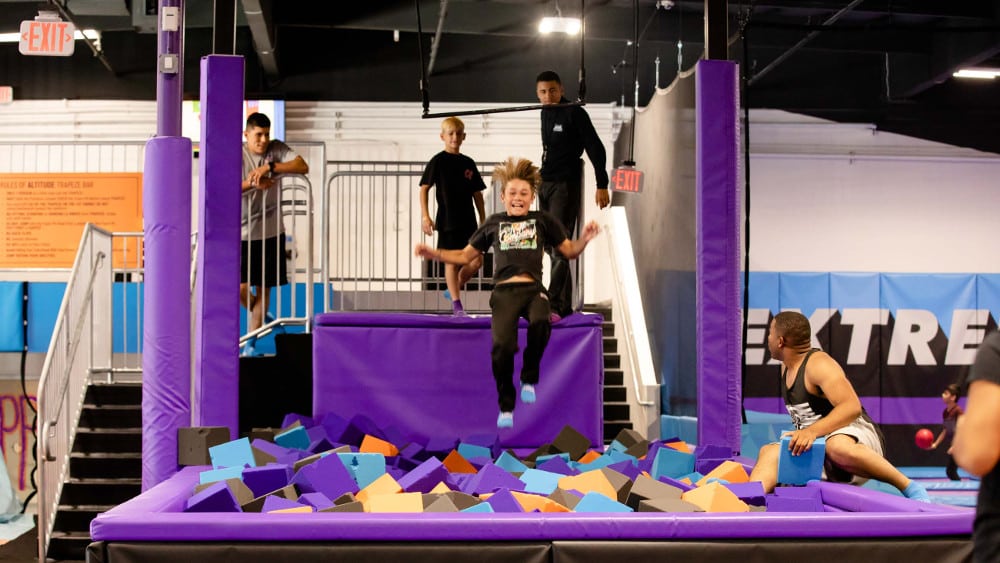 Opened in Sanford is Altitude, a huge — as in over 30,000 square feet– indoor trampoline park. It's the perfect place to have the kids jump off their energy and let them explore new activities (and stunts), as in jumping off a diving board or trapeze swing into a big pool of colorful foam cubes; or playing Wipeout as the padded arms of the spinning wheel try to knock them and their friends over.
Experience GOAT YOGA!
Part Yoga, Part Animal Assisted Therapy, Goat Yoga is about disconnecting from day to day stress, illness or depression and focusing on happy holistic vibes! No yoga experience is needed. This is perfect for families vacationing in Florida and looking for something unique, memorable and magical! Just head to Dancing Moon Farm in Sanford. Cost: $37. Original Goat Yoga Sanford/Orlando.
Wekiva Island is a prized recreation area on the Wekiva River for canoeing, kayaking, paddleboarding, swimming and more is pleased to announce the reopening of the Without a Paddle Café. Patrons can look for those 'ole favorites and will now be able to look for new menu masterpieces as well as the return of Firepit Friday. The 2nd floor of the Tooting Otter Craft Beer, Wine and General Store's building will now house an Art Gallery with a Grand Opening to the public aimed to coincide with the March 2019 Wekiva Paint Out Festivities. With Art as a key area of focus, the new Gallery will include an extensive display, with featured artists and artwork from past Wekiva Paint Out events.
Good Eats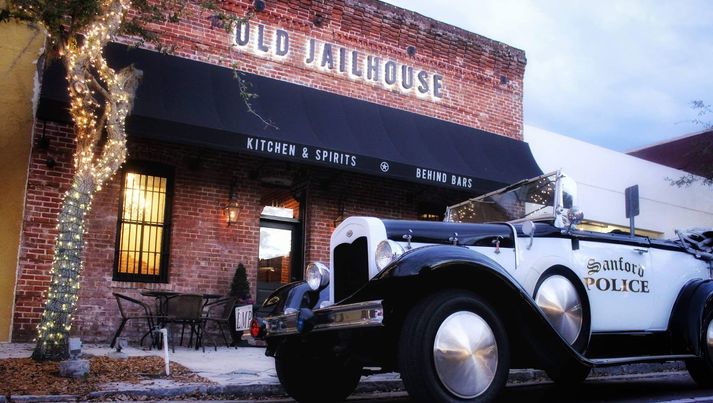 Unlike in days of yore, folks are trying to break into in Sanford — for a great meal that is. The 1890s building, which started off as a livery, and served as the Seminole County Jail in the early 1900s, is now serving up fare from the American Sunbelt.  Old Jailhouse: Kitchen & Spirits Behind Bars. The designers kept a lot of the original décor from the lockup days including barred windows and period chandeliers. It is located at 1113 S Palmetto Ave., Sanford, FL 32771.
The Sullivan, A Public House is an Irish themed bar and grill opened late September. Guinness, fish & chips and other Irish pub fares will be coming to the transformed east side space at Washburn Imports, which incidentally, is still open for business.
Also opened Fall 2018 is Loggerhead Distillery in Sanford, which will produce such artisanal spirits as craft rums, vodkas and gins with locally sourced ingredients.
In Lake Mary, a healthy fast-casual restaurant, offers fully customizable salads, wraps and more. Located at Lake Mary's Colonial Town Park Center at 1120 Townpark Avenue, the new Salata offers guests fully customizable, tossed-to-order salads and wraps, soups, organic teas and lemonades. All fresh fruits, vegetables and lean proteins are chopped daily in-house. With five salad bases, more than 50 toppings, and 10 house-made, gluten-free dressings, guests can create meals without restrictions to meet their own definitions of healthy.
District Eat and Play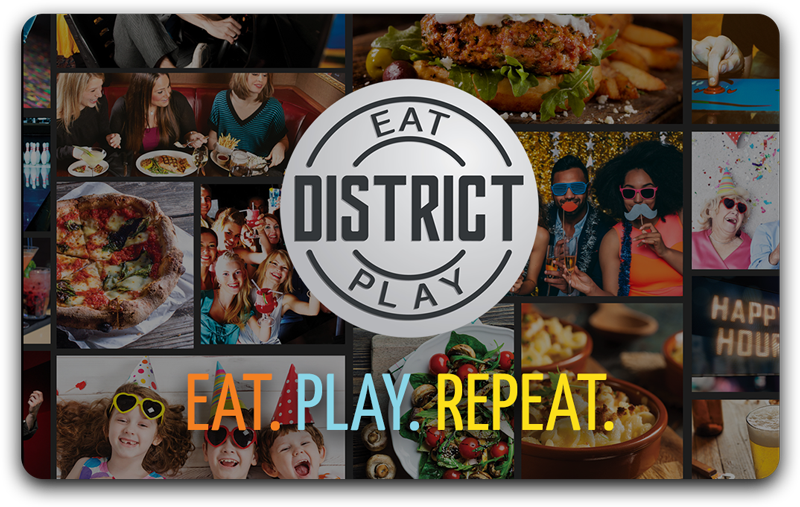 At the Oviedo Mall, this is a new 26,000 sq.ft. an entertainment complex that includes a restaurant featuring handcrafted burgers and more, plus a full bar and seats for 243 guests. The play zones include 4 different escape rooms where guests are given 60 minutes to escape using clues, hints and strategy to complete the objectives at hand. Over 50 arcade games, boutique bowling, live entertainment and a number of event rooms round out the offerings.
Arts and Culture
Located in the heart of Historic Sanford is the old train depot built for the first railroad system in Florida by Henry B. Plant, dating to the late 1800s. Rebuilt as the city's first food hall, at 212 W. First Street is an open-air culinary collective of food vendors, including craft pizzeria Grain Ember and Dixie Dharma serving up vegan-inspired vittles, and anchored by old Florida themed bar The Basin.
Theater West End opened in September in Sanford with their production of The Color Purple. Check out their newest production of Wild Party with some of the VERY best talents in the area.
Sports Galore
Take your friends and family out to the ballparks in Seminole County. Here's just a brief look at some of the tournaments happening in March…
March 10-29 – Hogan Lacrosse, based out of Maryland, will take up residence in Seminole County for 3 weeks in March. 17 elite boys high school teams will train at the Boombah Sports Complex and Moore's Station fields.
March 25-29 – Returning to Seminole County for another exciting year will be the Florida League High School Invitational. Taking place over the course of a week, this event draws in the top high schools from all over the state to complete and prepare for the upcoming season.