According to the Orlando Business Journal "Orlando, which welcomes more than 68 million visitors annually, may need to make room for another theme park sooner than expected.That's based on some insider chatter circling the theme park world regarding one of Orlando's three big theme park players — Walt Disney World, Universal Orlando Resort and SeaWorld Orlando. None of the three major players has announced any plans for a whole new theme park, known as a gate, in 2018, but each plan to debut new attractions in existing theme parks this year.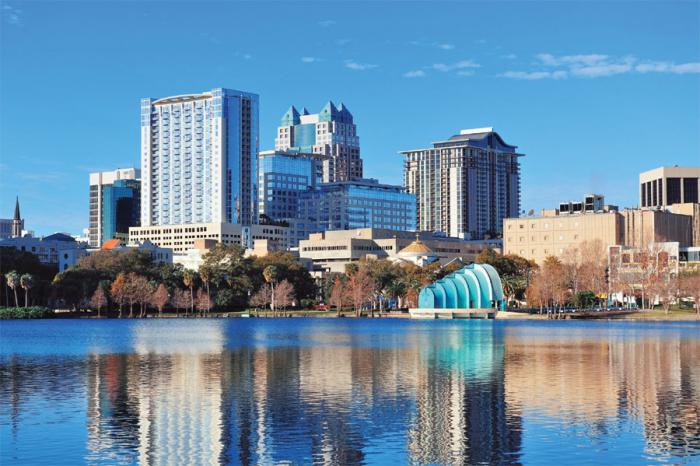 However, there may be something bigger in the works behind the scenes. "We will see another gate in Florida announced at one of the parks. That doesn't mean it will open this year, but just an announcement," said Dennis Speigel, president of International Theme Park Services Inc., a Cincinnati-based firm that has done work with parks in the U.S., Brazil, Vietnam, the Philippines, Qatar and South Korea. "I am hearing some rumors. And it's time for a gate to be announced among one of the big players," he told Orlando Business Journal.
It looks like Universal Orlando Resort is the most likely candidate to do so. Many theme park followers have been waiting for Universal to make a move with its more than 500 acres off of Universal Boulevard, which no doubt will be the home to future expansions.
When it comes to which of the three theme parks would open a new gate next, "it's definitely Universal, but I don't know about an announcement this year," said Robert Niles, editor of Theme Park Insider, a theme park news/blog. "Knowing Universal, if we see trucks moving dirt onsite and construction going vertical, the announcement will follow at least six months after that."
In addition, another theme park insider who declined to be identified told Orlando Business Journal they wouldn't be shocked to hear Universal make a new gate announcement this year. However, the source said there hasn't been anything mentioned to the company's on-the-ground workers yet.
Disney is an unlikely choice to announce a new gate this year, as the theme park giant doesn't really have a need yet. More than 50 million visitors — or 60 percent of Orlando's market share of tourists visiting a theme park — passed through Disney turnstiles in 2016, based on data from the Themed Entertainment Association and Aecom. In addition, the theme park segment has been firing on all cylinders with a strategy to invest in major additions to existing parks like the Star Wars: Galaxy's Edge expansion coming to Disney's Hollywood Studios in 2019.