As one of Florida's oldest communities, Tampa Bay has earned bragging rights to some of the world's most unique experiences. Here are a few to add to your bucket list when you visit:
North America's Tallest Droptower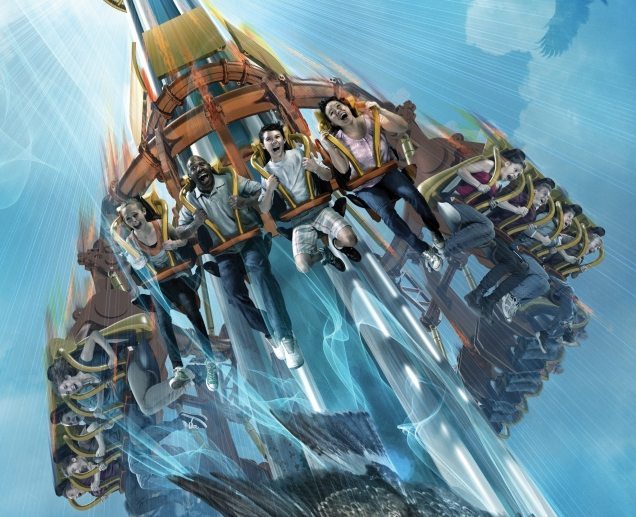 Busch Gardens® Tampa Bay ranks among the world's top theme parks and boasts some of the best roller coasters anyone has ever screamed on. Put your mettle to the test with a ride to the top of Falcon's Fury — more than 300 feet straight up followed by a pulse-pounding plunge mimicking a bird of prey. Keep your heart racing as you vault 150 feet in the air aboard Tigris, the park's newest coaster and Florida's first trip-launch coaster, opening in Spring 2019. Need to slow down a bit? Take in a show or ride the Serengeti Express replica steam engine on a sight-seeing tour of the park's African animals.
A Piece of Cuba in the USA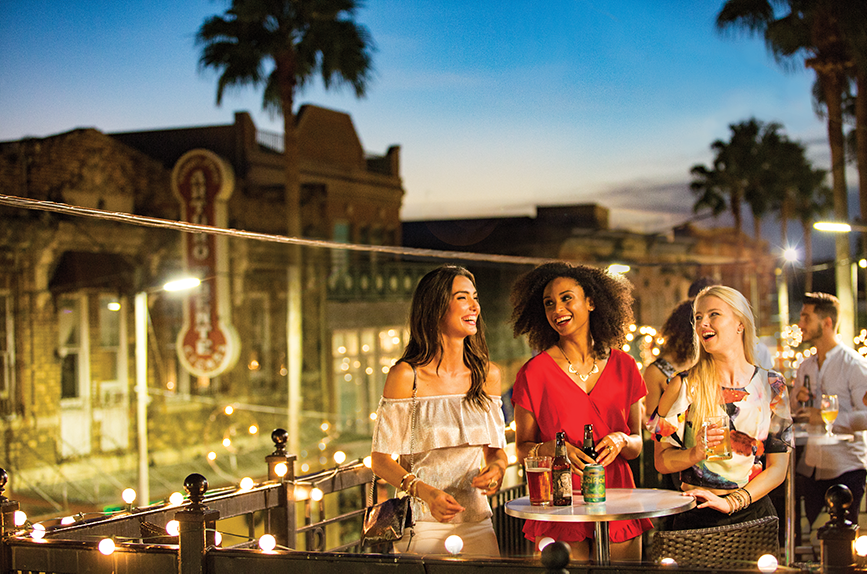 Step into Cuba without leaving the United States when you visit José Martí Park in historic Ybor City. For nearly a century, Tampa Bay's famous Latin Quarter had close ties to Cuba – the source of thousands of immigrants who built the area into the Cigar Capital of the World. Journalist José Martí led his countrymen in their first revolution – against Spain – in the 1880s and visited Tampa Bay many times to drum up financial and moral support for his cause. He survived an assassination attempt in a house where the park now stands. In the 1950s, the land was given to the people of Cuba and it remains international soil.
The Original Cuban Sandwich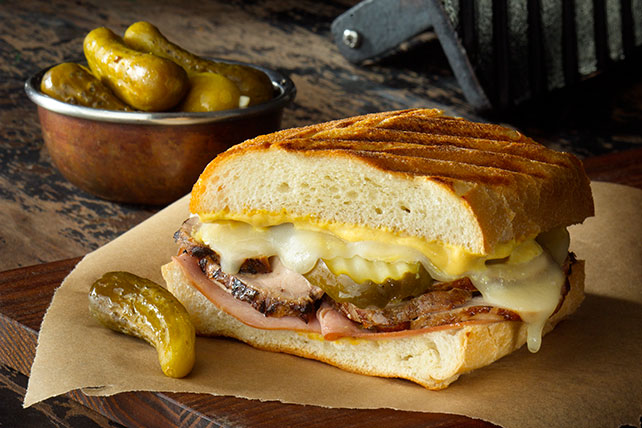 Bite into culinary history when you sample a Cuban sandwich in Tampa Bay. The tasty staple has spread around the world, but its roots like in the cigar factories of Tampa Bay at the turn of the 20th Century – it was invented to provide thousand of Cuban cigar rollers with a handy lunch while they worked. The classic recipe combines locally baked Cuban bread with mojo pork, ham, salami, Swiss cheese, pickles and mustard into a mouth-watering masterpiece. Those long-ago cigar rollers ate theirs cold, but today we prefer them hot and pressed.
Craft Brewing Revolution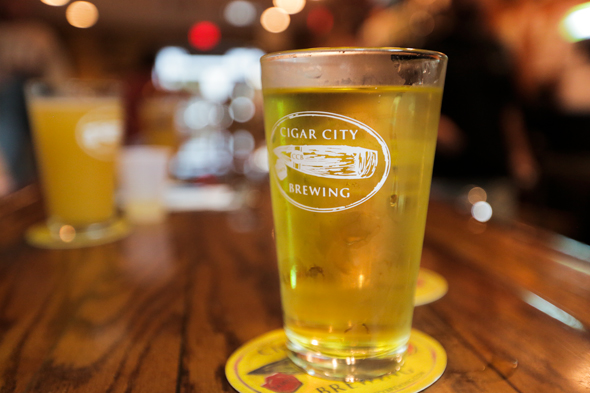 Beer goes with Tampa Bay like sunshine and hand-rolled cigars. Florida's first commercial brewery opened here in 1897, and Busch Gardens® Tampa Bay was a brewery before it became a theme park. More than a decade ago, Cigar City Brewing – routinely ranked among the top 5 craft breweries in the world – launched Tampa Bay to its position as the Sunshine State's hub for craft brewing. Along with dozens of flavors on tap, Cigar City releases its once-a-year special creation, Hunahpu, to great acclaim each March. Cigar City's success helped inspire a dozen or more local breweries serving beers that range from light and bright to dark as night.
World's First Commercial Airline Flight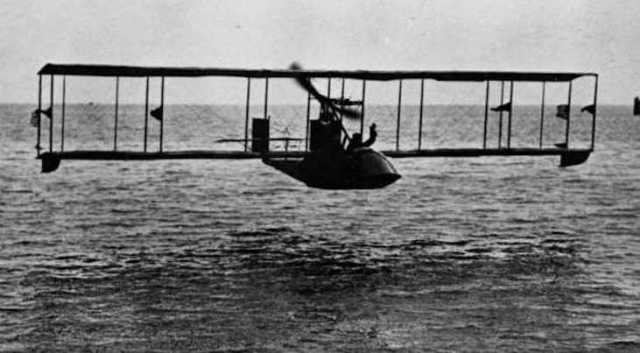 In 1914, pilot Tony Jannus skimmed the surface of the bay in his open-cockpit Benoist flying boat with the world's first paying airline customer to land in downtown, earning himself and Tampa Bay a place in the history of travel. A replica of Jannus' plane hangs in the gallery at Tampa Bay History Center, home to 12,000 years of local human achievement, starting with an ancient dugout canoe created by the local Tocobaga people millennia ago. The history center tells the story of Tampa Bay in a hands-on way, encouraging visitors young and old to explore everything from Spanish conquistadors and privateers to Tony Jannus and beyond.
Florida's Oldest Restaurant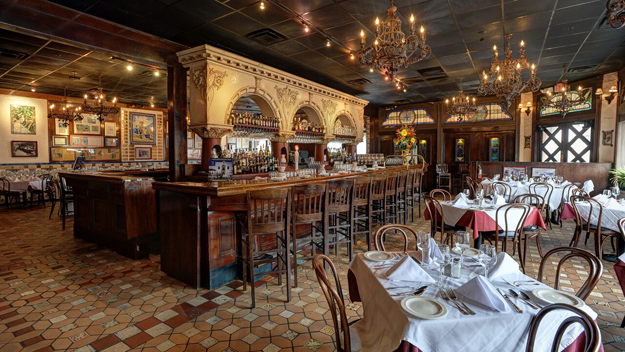 From humble beginnings in 1903 as a corner café catering to Tampa Bay's cigar workers, the Columbia Restaurant grew into a pillar of the local culinary community. After five generations in the same family, the Columbia today fills an entire city block and holds twin honors — Florida's oldest continually operated restaurant and the largest Spanish restaurant in the world. The menu is a mix of classic Cuban creations, such as chicken with black beans and yellow rice, and authentic Spanish favorites including paella. Six nights a week, visitors enjoy traditional Flamenco performances.
Pirates!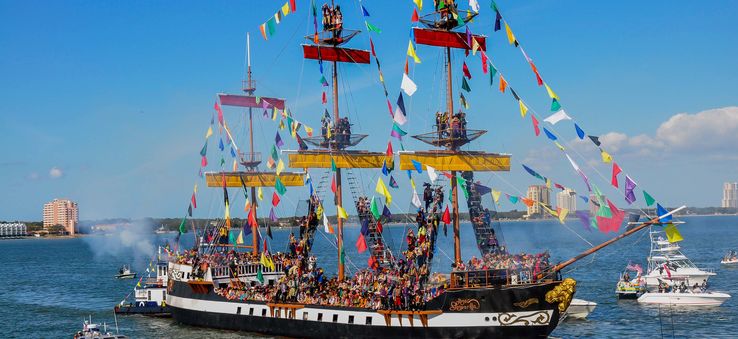 Every January, the Jolly Roger rises over the horizon as the pirate ship José Gasparilla sails into downtown with its cannons blazing. In the spirit of mythical pirate José Gaspar, the U.S.'s only fully functional pirate ship has led a flotilla of pleasure boats into downtown for 115 years, carrying hundreds of colorfully dressed pirates on an invasion of Tampa Bay. The annual invasion includes the Gasparilla Parade of Pirates, the third-largest parade in the U.S., which brings 300,000 or more spectators to scene Bayshore Boulevard. The invasion and parade kick off more than eight weeks of parades, parties, festivals, and sports events that makeup Gasparilla Season.
Something to Crow About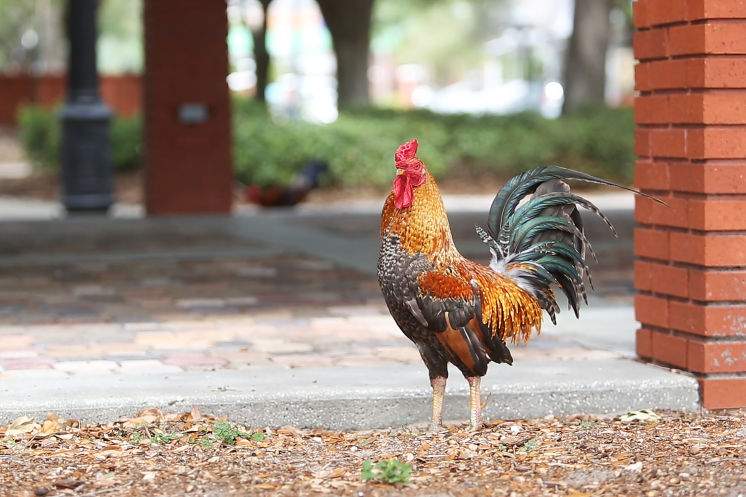 Step off the TECO Historic Streetcar in Ybor City and you'll find yourself greeted by the hearty "cock-a-doodle-doo" of some of Tampa Bay's oldest residents. For a century, hundreds of wild chickens have called the region's Latin Quarter their home. They roam the streets and parks freely, protected by local ordinances. They tend to congregate at Centennial Park, where they raise their families under the bushes and roost in the trees at night. Thanks to their fans in the Ybor Chicken Society, they even have their own social media feeds on Instagram and Facebook!
Play Stump the Sommelier

Honored by the prestigious James Beard Foundation in its Outstanding Wine Program category, Bern's Steak House has been a cornerstone of Tampa Bay's fine dining for more than 60 years. Today, it is home to the world's largest private wine collections with close to 1 million bottles, some dating back to the 1920s. A favorite with locals, Bern's is famous for its dry-aged steaks and for its macadamia nut ice cream at the exclusive Harry Waugh Dessert Room. For modern flair, visit Bern's sister restaurant, Haven, known for its extensive whiskey list and mouth-watering charcuterie.
Manatee Mania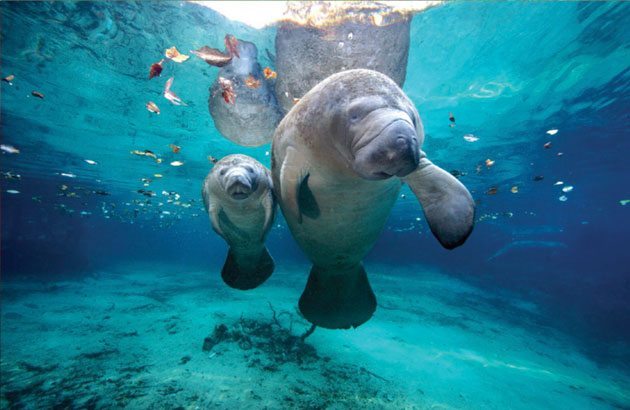 From November to April, West Indian Manatees – Florida's state marine mammal – flock to the warm waters of the TECO Manatee Viewing Center at the base of the Big Bend power station. For three decades, the power plant's cooling system has created an oasis for Tampa Bay's gentle giants, who find shelter and the spa-like setting they need to survive the winter. An expansive observation deck gives a bird's eye view as dozens of manatees cruise the inlet and much seagrass. A nature trail among the coastal mangroves and an education center complete the experience.
Wander the Riverwalk

Running through downtown, the 2.4-mile Tampa Riverwalk links Tampa Bay's most popular hotels, restaurants, parks and cultural venues like gems on a string. It's the ideal location for a morning run or hand-in-hand sunset stroll by the sparkling Hillsborough River. Mix and match your perfect meal at Sparkman Wharf and Armature Works food halls anchoring each end of the Riverwalk. Rent a paddleboard, water bike or e-boat to explore the waterfront on your own or hop aboard the Pirate Water Taxi for a cruise in comfort. Take in ancient and modern works at Tampa Museum of Art or see a Broadway show at the Straz Center for the Performing Arts, the largest theater complex in the Southeast U.S. Carry your cocktail along for the trip – just make sure it's in a specially marked cup sold along the Riverwalk.
No matter what brings you to Tampa Bay, the wonderful mix of things to do will keep you there.