With a ZooQuarium ticket, wildlife and animal enthusiasts enjoy two iconic attractions located in beautiful Tampa, Florida: The Florida Aquarium and ZooTampa at Lowry Park! Tampa is situated on the west coast of central Florida just an hour's drive from the popular Orlando theme parks and a short 30-minute drive to Clearwater Beach. Tampa is a perfect vacation destination to enjoy the best that Florida has to offer! So enjoy it, with one ZooQuarium Ticket for two Tampa Attractions!
ZooTampa at Lowry Park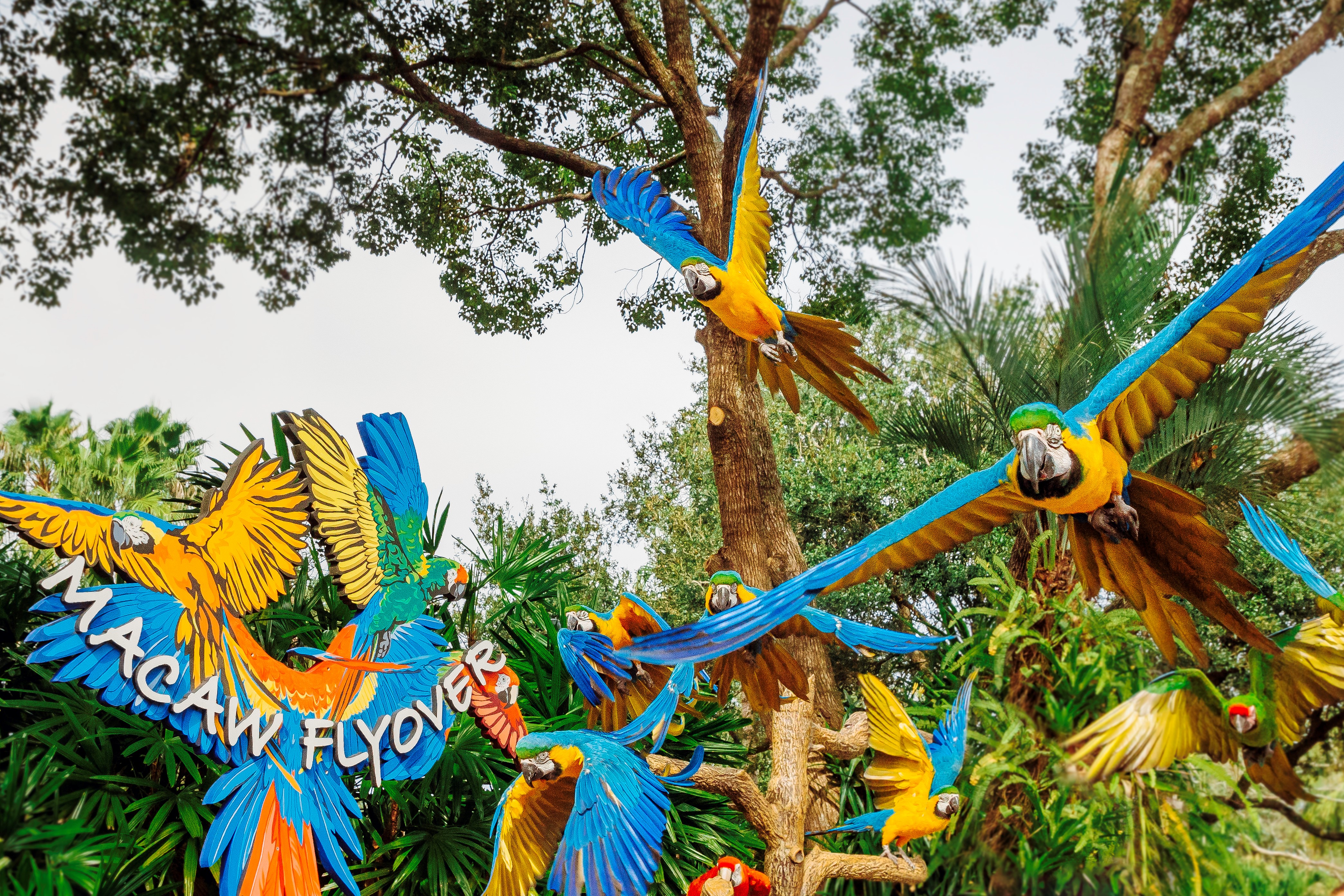 Experience wildlife like nowhere else! ZooTampa at Lowry Park is home to more than 1,100 rare, endangered and exciting animals from across the world, and right here in Florida – like African elephants, southern white rhinos, sun bears, clouded leopards, Florida panthers, black bears, and more! There are adventures at every turn, here are some you will not want to miss!
Manatee Circle
The fun begins as soon as you step foot through the Zoo's Main Entrance! Visit the Main Free-Flight Aviary just inside, or splash around in the Manatee Fountains. You can also grab a bite to eat at Macaw's Landing, take fun photos with the Zootastic photographers, symbolically adopt an animal at Nature's Kingdom Gift Shop, or simply continue on your adventure to one of our 5 realms.
Africa Realm: Get up-close and personal with some of the world's largest, rarest, and most impressive animals, including African elephants, giraffes, zebras, meerkats, white rhinos, painted dogs, okapis, and more! Dine at the all-new Safari Pizza Co. or relax at our Beer & Wine Garden. There's good reason Africa is one of the most popular spots in the zoo.
Expedition Africa Safari Tram Ride
Enjoy a guided safari tour through Africa. Climb aboard the custom-made safari vehicle for a 15-minute long narrated ride. The open-air tram offers a behind-the-scenes view of dozens of animals, including the Zoo's African elephant herd, white rhinos, and more.
Florida Realm
This area is home to a wide variety of exotic animals, some rare and threatened with extinction, including the critically endangered Florida panther. You can see many Florida native species such as black bears, river otters, sandhill cranes, skunks, and alligators.
Roaring Springs
Grab the whole family and take a ride on a boat along a crystal clear spring which ends with the thrill of a three-story splashdown. A great way to cool down with one ZooQuarium Ticket for two Tampa Attractions.
Wallaroo
Take a stroll through Tampa's own land down under, Wallaroo Station. This Australia-themed family area provides hours of enjoyment and discovery for even the littlest adventurers and features children's rides, a splash pad, and Australian animals (wallabies, emus, and koalas.)
Carousel Circle
Follow Zoo Boulevard from the Zoo's Main Entrance to the Carousel Circle where you can ride the Jungle Carousel, grab a sweet treat or hot dog, and play games & win prizes.
Asia Realm
Leopards and tigers and rhinos, oh my! Get up close to the many rare and endangered animals in the Asian Gardens. Watch as the tigers explore the water's edge. Observe the Indian rhinos at play, then come across the Clouded leopards and all their spots.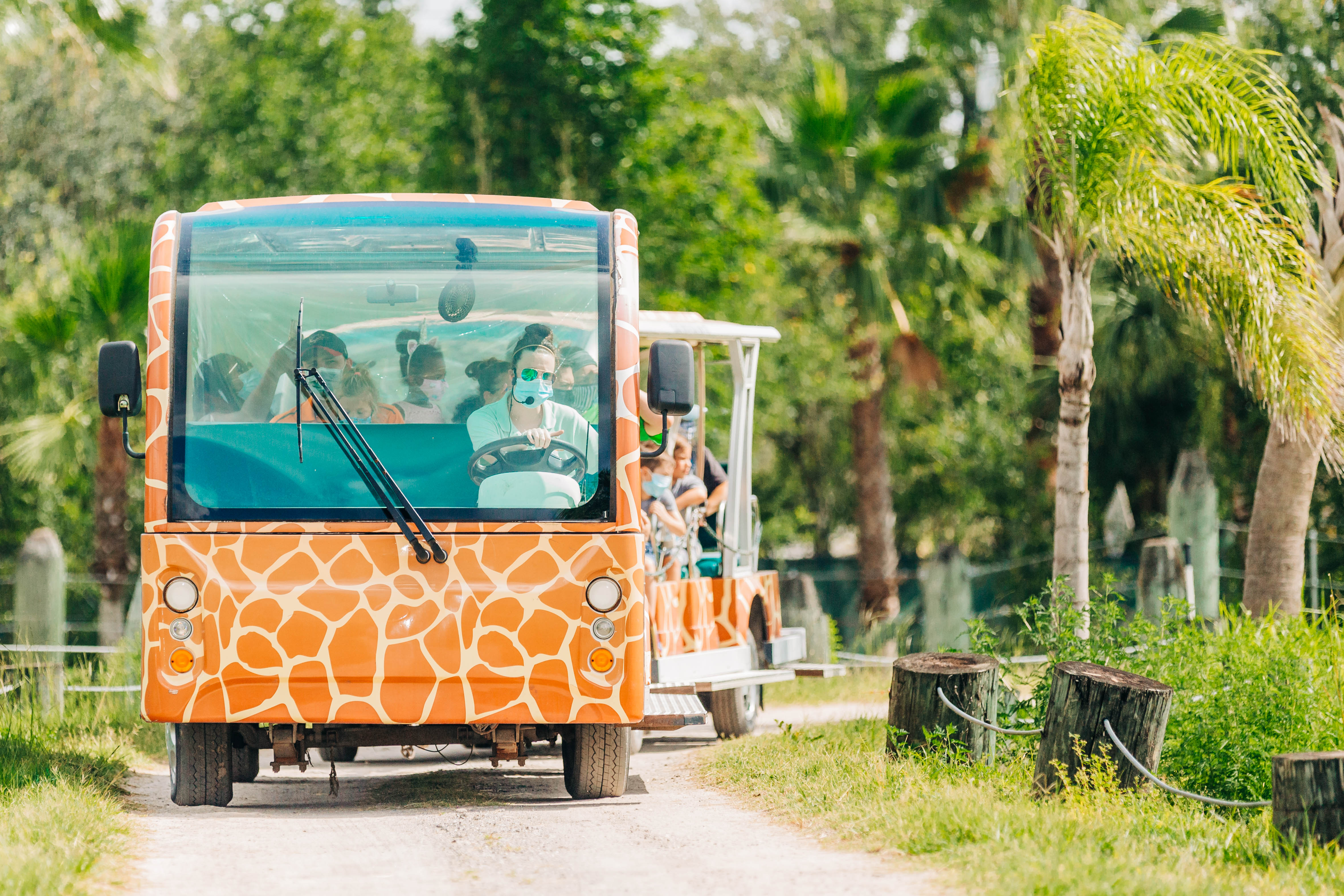 Primates
Swing into Primate World where monkey business is our specialty. The majority of the primates you will find here are endangered in the wild. As you visit and learn more about each, you will find out what you can do to protect them.
Macaw Fly Over Experience: Don't look down or you might miss our famous Macaw Flyover presented by Spirit Airlines! Guests will see our flock of colorful macaws as they fly over the entrance, around Manatee Circle, stopping for a photo op, and then heading back up the path into the Florida realm. It's an experience you won't forget!
David A. Straz Jr Manatee Critical Care Center
The first non-profit, acute care facility of its kind specifically dedicated to critical care for wild manatees, and one of just four contracted federally permitted manatee rehabilitation centers in the US. Since 1991, the manatee care and veterinary team have treated over 400 manatees with more than 230 of those reintroduced into Florida waters.
Signature Encounters
One of our most popular offerings are our Signature Encounters which give guests an opportunity to get behind-the-scenes and connect with many incredible species. From a meet and greet with the world's largest mammals (such as our elephants) to exploring the habitat of an animal that likes to take it slow (like our giant tortoises), each encounter offers a diverse and new way to interact with amazing wildlife and learn from the team of professionals that care for them every day. ZooTampa offers ten diverse Signature Encounters which range in price from $12-$25.
At ZooTampa you can fill your day with amazing moments and unforgettable adventures with wildlife. And of course, your health and well-being is our priority and we've taken every step to ensure you GET WILD SAFELY!
The Florida Aquarium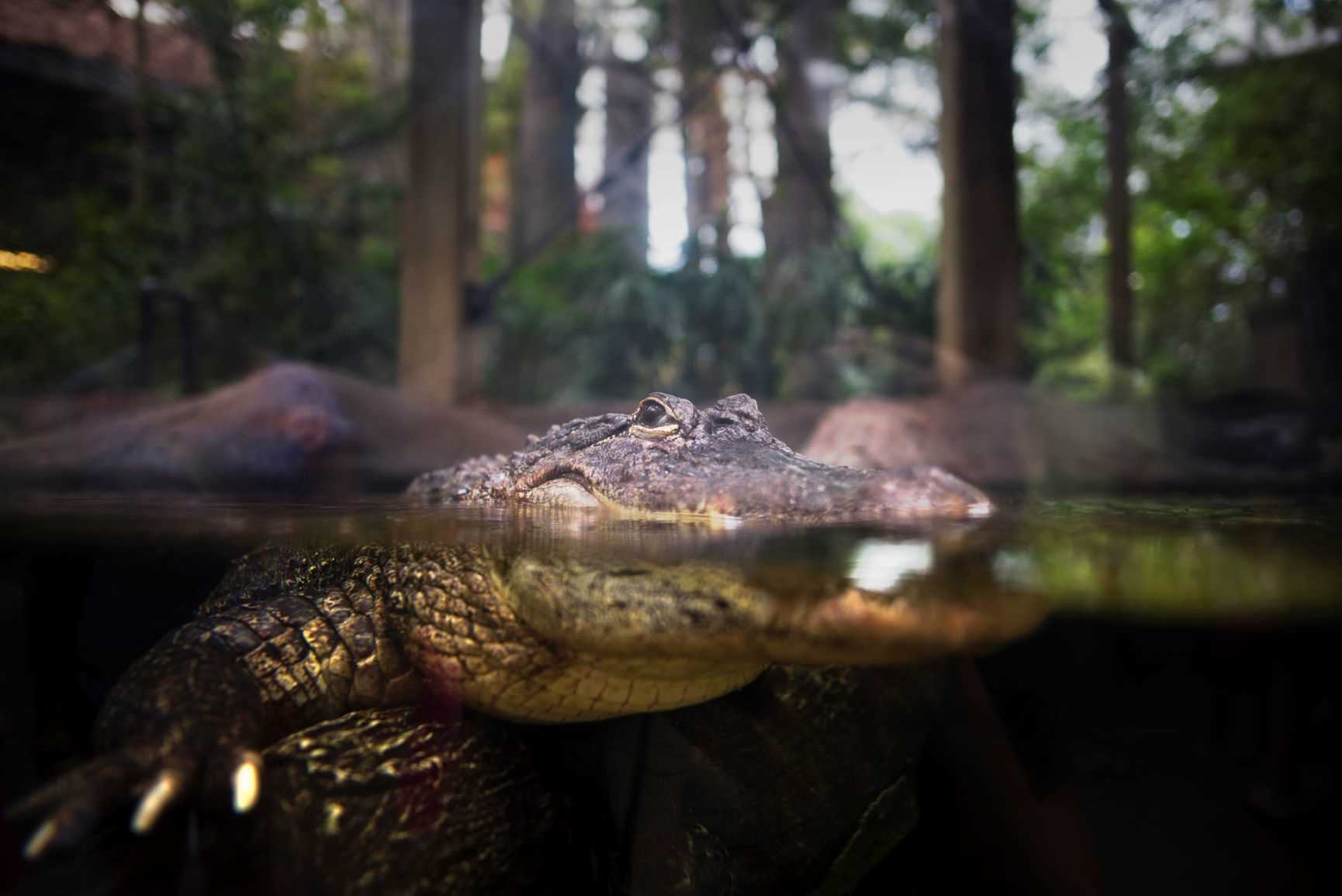 The Florida Aquarium has been a fan favorite among families since opening its doors 25 years ago and continues to take guests on an incredible journey from a drop of water from one of Florida's many freshwater springs, all the way out to the open waters of the Florida Keys. With an impressive Wetlands Atrium and Coral Reef Gallery, The Florida Aquarium offers guests an unforgettable walkthrough of Florida's natural ecosystems.
Welcome to the Wetlands Trail!
The Florida Aquarium, located in the scenic channel district of downtown Tampa, Florida is well known for its conservation work in coral reproduction, sand tiger shark research, and sea turtle rehabilitation; however, one of its greatest features happens to be the very architecture of the structure's Wetlands Atrium. Uniquely built in the shape of a seashell, the glass atrium offers guests a complete simulation of Florida's natural ecosystem known as The Wetlands Trail.
Upon visiting, guests will experience wildlife such as the widely popular otters that playfully, and often times acrobatically, swim back and forth in their habitat. The imposing American Alligator is another featured resident straight from the swamps of Florida along with the Alligator Snapping Turtle. Guests will also have the opportunity to view a Burmese Python and learn about how this invasive species is harming Florida's natural wildlife. Also see fish found in Florida's freshwater springs such as bass and alligator gar, plus coastal waters such as red drum, snook, and sheepshead with its human-like teeth!
Guests will view all of these exhibits as they walk through live fauna found throughout Florida including an immersive mangrove tunnel. Mangroves not only act as important habitats for birds and fish alike, but they also act as natural filters and stabilize shorelines throughout Florida. It is also worth noting that the birds featured within the atrium, including the Roseate Spoonbills and Whistling-Ducks, are free-flying and may just accompany you on your walk through their home.
Journey to Madagascar
Another notable feature within the atrium is the Journey to Madagascar. Located in the treetops above the wetlands exhibits, this treehouse themed experience gives guests the opportunity to see unique species endemic to Madagascar including geckos, colorful coral and reef fish as well as Madagascar Tortoises and Ring-tailed Lemurs! Even crawl inside a tree full of hissing cockroaches! Journey to Madagascar allows guests to see truly unique creatures endemic to the island in the middle of the Indian Ocean!
Eight Exciting and Educational Exhibits
Wetlands Trail and Journey to Madagascar are only two of eight exhibits at The Florida Aquarium. Experience Coral Reef (home to our larger sharks), Waves of Wonder to learn about our conservation work, three touch pools, and more! Plus, enjoy artful displays in the CIBC Aquatics Lounge and for a limited time, Washed Ashore – Art to Save the Sea exhibit. All are included with a Tampa ZooQuarium Ticket!
Health & Safety Information

The Florida Aquarium and ZooTampa at Lowry Park have adopted new safety requirements to help stop the spread of COVID-19. The Florida Aquarium has undergone a complete safety inspection from Tampa General Hospital and has earned its Infection Prevention Approval. ZooTampa has invested the time to create and implement a stringent and extensive modified operational plan that sets a new standard in the zoological industry for safety and sanitation protocols. Both attractions will continue to take extraordinary safety measures for as long as deemed necessary by healthcare professionals and local government. For a complete list of the safety guidelines and requirements implemented by these attractions, please click on the names above.
SO feel safe and secure when you enjoy one ZooQuarium Ticket for two Tampa Attractions.