While many Tampa Bay area and Ybor City shops, attractions, and restaurants have paused operations during this difficult time, they will re-open to feed, engage, and entertain your family when it is safe to do so. So keep reading!
If you're in the Tampa area consider spending a full day in Ybor City – it's a designated National Historic Landmark District and is full of surprises! One great way to see Ybor is to hop on TECO Line Historic Streetcar from downtown. Tampa Bay's iconic yellow streetcars are a mix of restored originals from the city's early years and replicas. They run on dedicated tracks between downtown and historic Ybor City, powered by overhead electric lines. They carry passengers through downtown's Convention District and Channelside.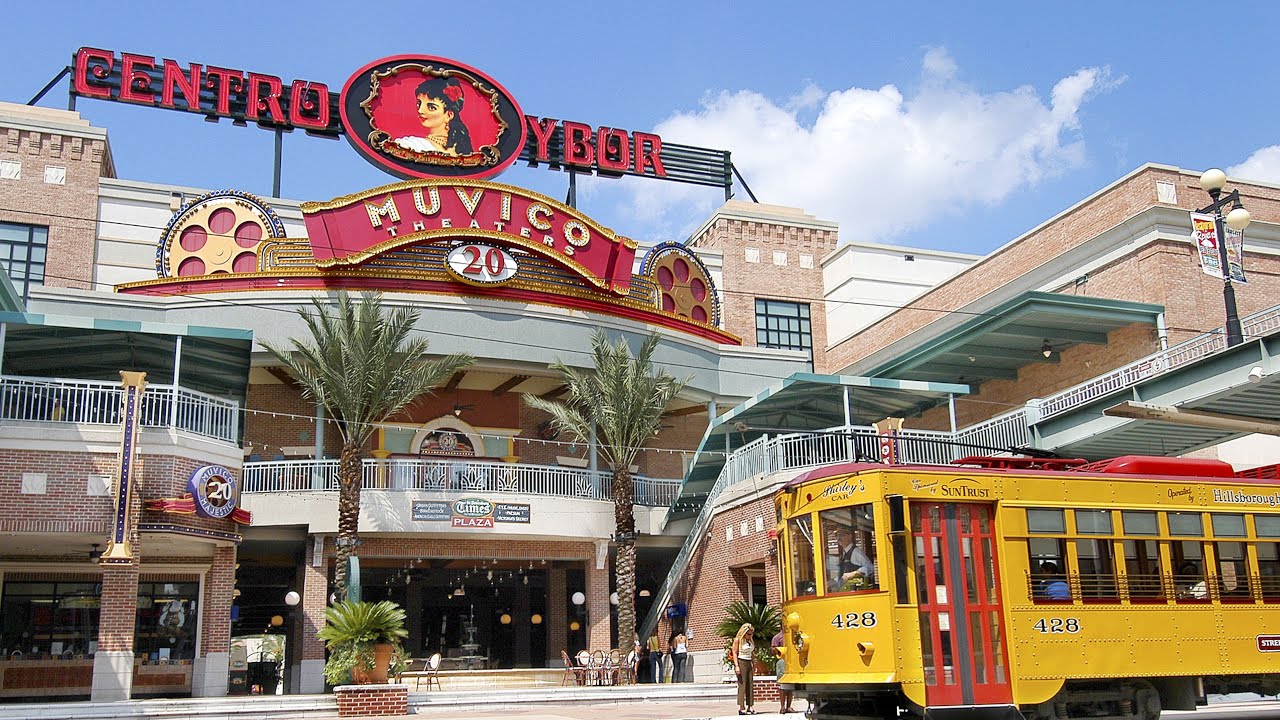 Named after its founder, 19th Century cigar magnate Vicente Martinez-Ybor, this Tampa Bay community was the entry point and melting pot for generations of immigrants from Cuban, northern Spain, Sicily, Germany, and Eastern Europe. The cigar industry employed thousands of people and produced millions of cigars from the 1880s through the 1940s. Cigars are still made here, both by hand and by machine, but lately, Ybor City has become the city's main entertainment district. During the day, restaurants fill with business people looking for lunch. In the evenings, Ybor City becomes the place for dinner and dancing. Late-night bring club-hoppers looking for the most cutting-edge bands. The brick streets and iron balconies are largely unchanged from a century ago, making Ybor a distinct location and one of two historic districts in Florida.
Morning:  
Begin your Ybor City experience with an informal breakfast at La Segunda Bakery (ask anyone at the counter for a tour of the bakery – chances are one of the owners of this family-run Ybor establishment will gladly take you inside). It's located at 2512 N. 15th Street (813) 248-1531. For more than 100 years, this Ybor City institution has provided the special bread that makes a Cuban sandwich (the official sandwich of Tampa) so unique. The loaves are baked in earthen forms as they always have been. A single piece of palm leave laid down the middle of each loaf both creates the iconic crease in the top and gauges when the baking is done: when the leaf turns brown and starts to curl, it's time for the bread to come out.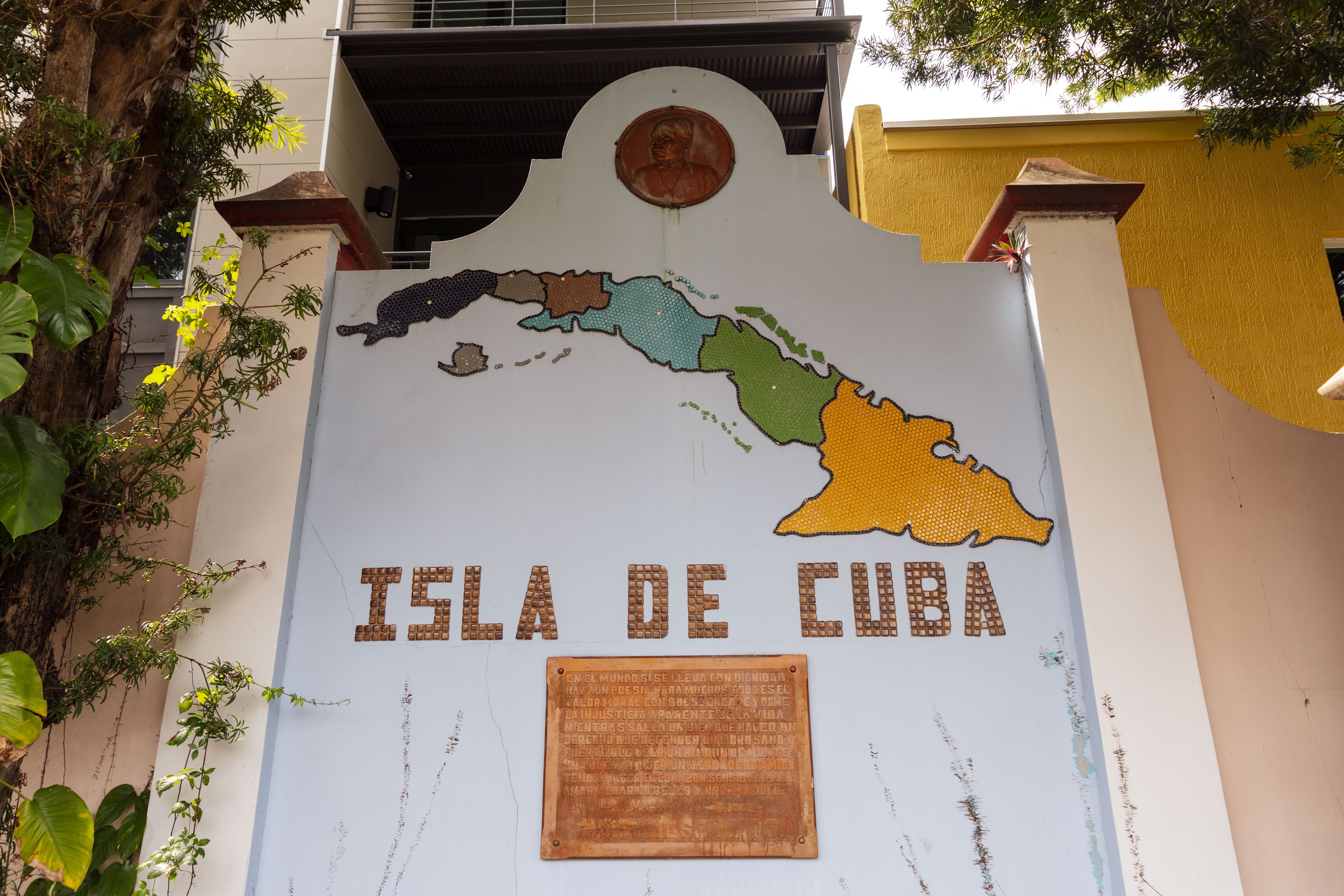 Until Cuba reopened its U.S. embassy in 2015, José Martí Park was the only piece of American soil owned by the people of Cuba. The park is dedicated to Cuban-born poet and revolutionary José Martí, who found support among Ybor City's Cuban cigar workers for his fight to free Cuban from Spanish rule in the late 1800s. The park has been Cuban territory since 1956 and reflects Tampa Bay's long, friendly relationship with the Cuban people. Visit during the day: as international territory, the park is gated and locked after 5 p.m.
If you happen to visit on a Saturday, make your way to Centennial Plaza a few blocks away to check out year-round Saturday morning for fresh produce and locally produce crafts, baked goods, and the obligatory cigars and cigar products. In Ybor descendants of cigar makers have come up with inventive ways to recycle cigar boxes (cigar purses) and labels (bookmarks, picture frames). A walking tour of Ybor City is obligatory with Grand Master Cigar Roller Dr. Wallace (aka Wally) Reyes (one of 4 master rollers in the world). Just across from the Saturday Market and Centennial Plaza is the Ybor City Museum State Park where you meet him for the guided tour which is 2 hrs long.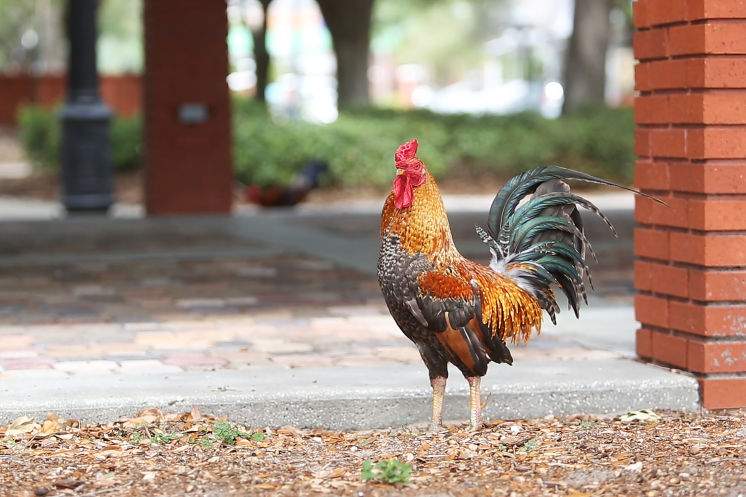 Ybor City's immigrant history lives on today in the lives of some very Ybor City chickens that range free among the bushes, streets, and sidewalks of Tampa Bay's historic Latin Quarter. That rooster you hear crowing down the block is descended from backyard birds kept by Cuban, Spanish, Sicilian and German immigrants who built Ybor City into the Cigar Capital of the World during the Gilded Age. The birds are protected from harm by a city ordinance that makes Tampa a bird sanctuary. The chickens have a large following thanks to a fan who started the Ybor Chickens Society this spring,
Midday: 
It's time for lunch at Columbia Restaurant  – Florida's oldest eatery fills an entire city block in the heart of Tampa Bay's historic Latin Quarter. Since 1905, the Gonzmart family has operated the restaurant, expanding it over the years to over 1,700 seats. 6 nights a week, the restaurant features Flamenco dancing at  2025 E. Seventh Avenue (813) 248-4961
Afternoon:
As they have for 130 years, Cuban immigrants still roll cigars by hand in Ybor City. You can see them at work in several stores along Seventh Avenue. Tabanero is one of the most popular and largest. The staff will tell you about Tampa Bay's history as the Cigar Capital of the World and suggest a smoke for the adventurous novice or the expert. The factory is located at 1601 E. 7th Ave. One of many outstanding cigar shops is Long Ash, where you can watch cigars being hand-rolled by two rollers (including a woman) at this shop owned by born a fourth-generation Tampa native who inherited a long history of blending his Tampa background with Ybor City's rich heritage of fine cigars. Shop for cigar-inspired gifts  at 1728 E 7th Ave (813) 374-0346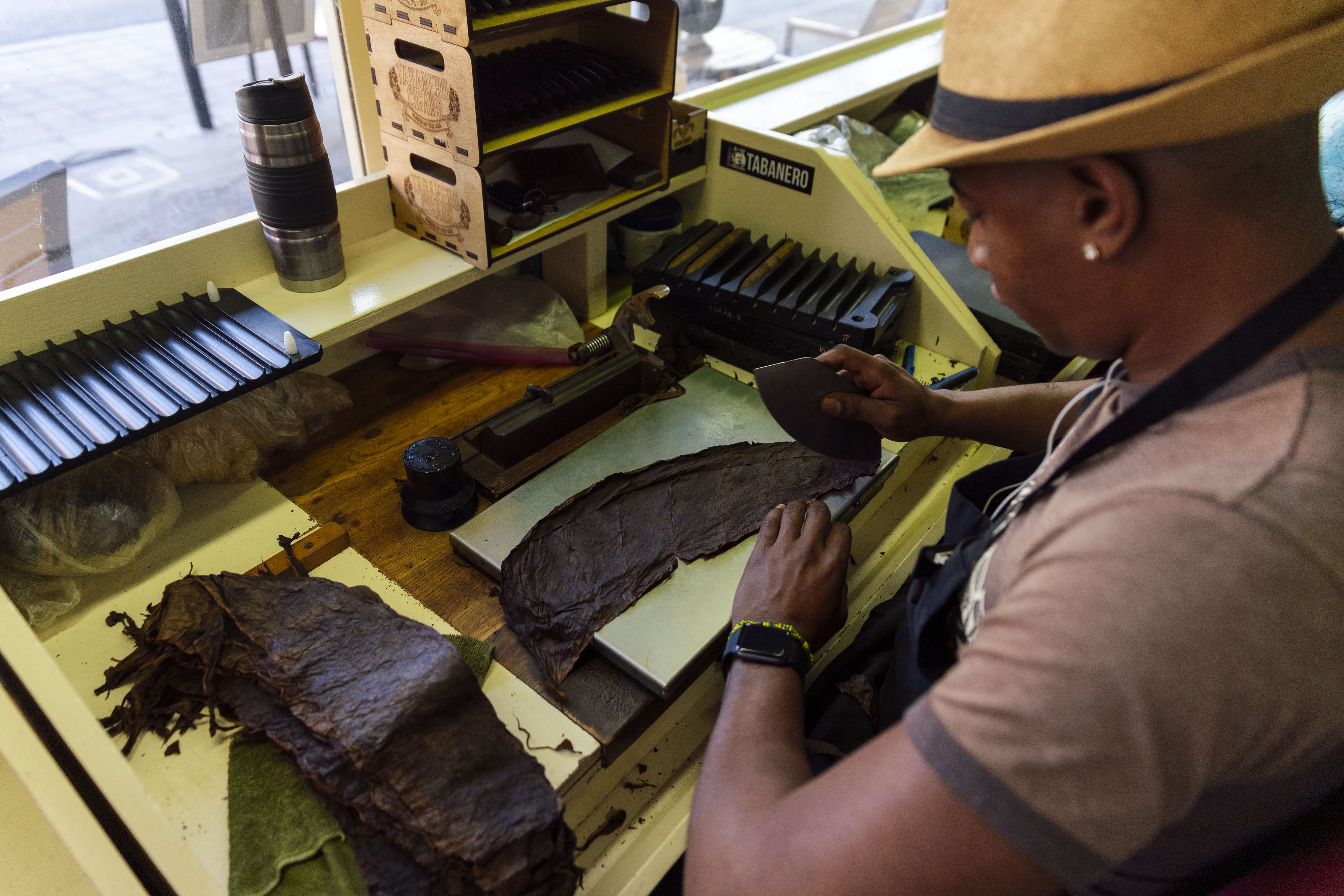 Stop in at Cigar City Cider & Mead for a refreshing Mango cider – part of Tampa Bay's Cigar City craft brewing company, this intimate establishment focused on cider and mead instead of beer. The brews are at 1812 N. 15th Street, (813) 242-6600. Tampa actually has the largest selection of craft breweries in Florida (and among largest in the US), so if craft beer appeals, Coppertail Brewing Co. is your place – a key player in Tampa Bay's booming craft beer movement. The brewer has made a name for itself for both the variety of its beer and the quirkiness of the art in its tasting room. You'll find then at 2601 East 2nd Avenue, (813) 247-1500.
You're now ready for a Mafia Tour of Ybor City with Scott Deitche (90 mins to 2 hrs). Tampa has a long history of underground organizations and was the home of notorious mobster Santo Trafficante in the 1960s and 1970s. Tampa's federal courthouse (now a beautiful boutique hotel, Le Meridien) was the setting for the trials set in motion by Robert Mazur's deep undercover investigation of the Medellín drug cartel and money laundering by BCCI – and recounted in the book The Infiltrator, which was turned into a movie by the same name.
From illegal lottery-style bolita games to rum-running during Prohibition, much of Tampa Bay's illegal activity centered on Ybor City, the city-within-a-city that was a mix of Cuban, Spanish and Sicilian culture that had easy access to Tampa's port and roadways. Ybor City's history of bootlegging and gangland crime during the 1920s inspire author Dennis Lehane to write "Live by Night," which Ben Affleck turned into a feature film that was released in 2017. The tour will take you to old gambling palaces, street corners and alleys where some mobsters met their demise, and restaurants where wise guys like famed boss Santo Trafficante Jr. held court.
Evening:
You'll need a drink after the tour, and what better venue than the Lion's Den, home to the Cigar City Barbershop, which bills itself as a "speakeasy barbershop." – just head over to 1704 1/2 East 7th Avenue,  and go upstairs. Afterward you'll get a terrific dinner at Carne Chop House in the historic Centro Español building, 1536 E. Seventh Avenue, (813) 341-9555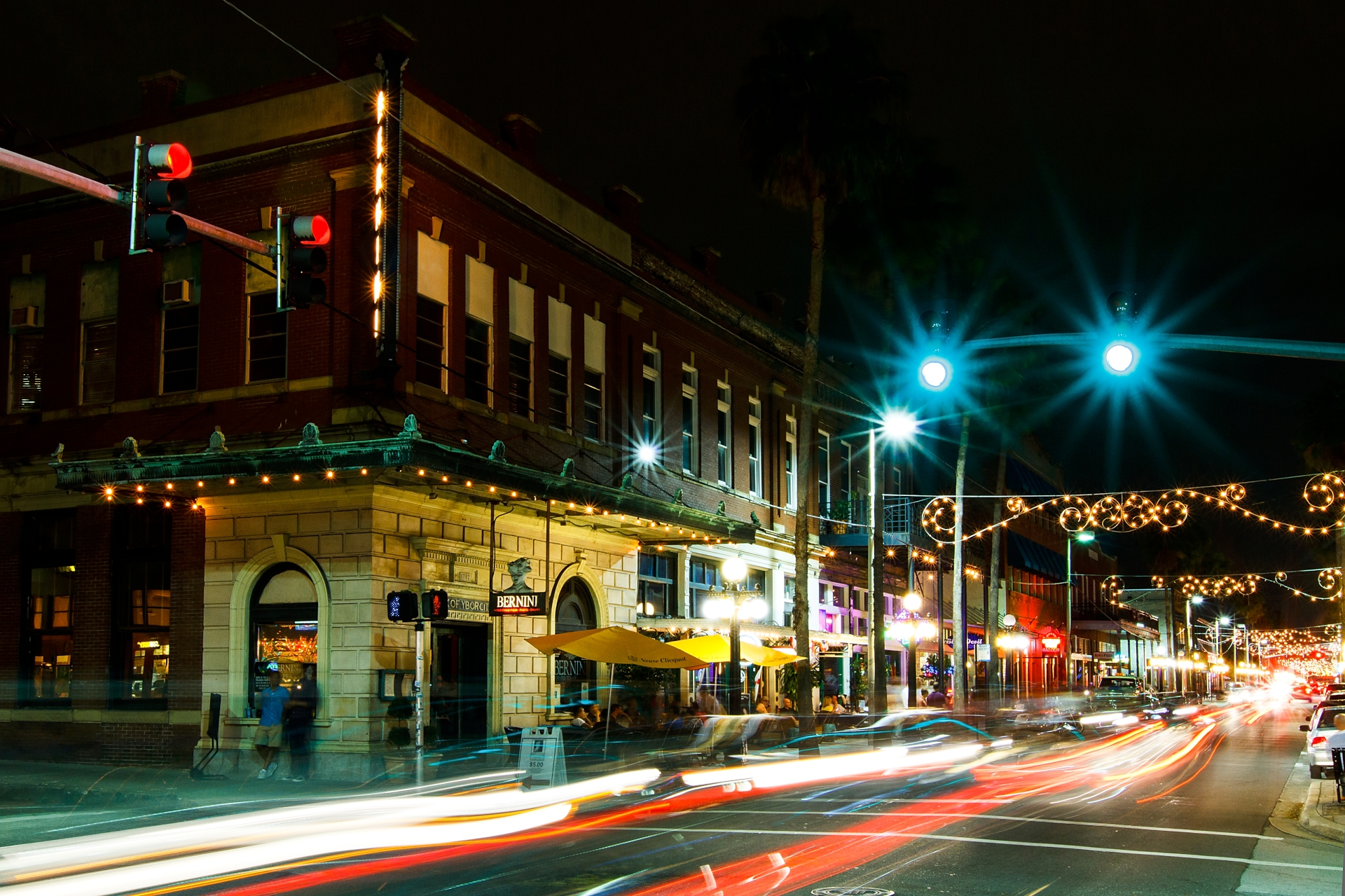 Ybor City's unique history envelops this restaurant in the landmark Centro Español, one of five ethnic social clubs that were (and in some cases still are) the hubs for life among Ybor City's immigrant-rich community. The Centro Español served Ybor's Spanish and Cuban communities with tea dances up to the 1950s. Other clubs that remain in operation are the Cuban Club, the Italian Club, and the Spanish Centro Asturiano.
Dance the night away – then it's time to think about day 2!