Restaurants and employees are feeling the catastrophic effect of the COVID-19 pandemic across the country. If you are interested in helping support local Orlando North, Seminole County restaurants & bars through pick-up/take-out or in other ways, we recommend reaching out to the individual business! Until then, here's what's on tap in Orlando North.
Thank you for your understanding as we all navigate through this rapidly changing pandemic landscape. Please visit the CVB's COVID-19 Travel Update page or Seminole County's Office of Emergency Management page for more information. You can find more resources HERE.
In the past decade, Orlando North Seminole County has become recognized as one of Florida's hottest craft beer destinations. In addition to being home to more than a dozen craft breweries, taprooms and pubs featuring both local and one-of-a-kind brews, Seminole County offer an array of fun and unique experiences for beer-lovers to enjoy, including cycling pub crawls, brewing 101 classes, brew tours, educational workshops and a bevy of local beer festivals.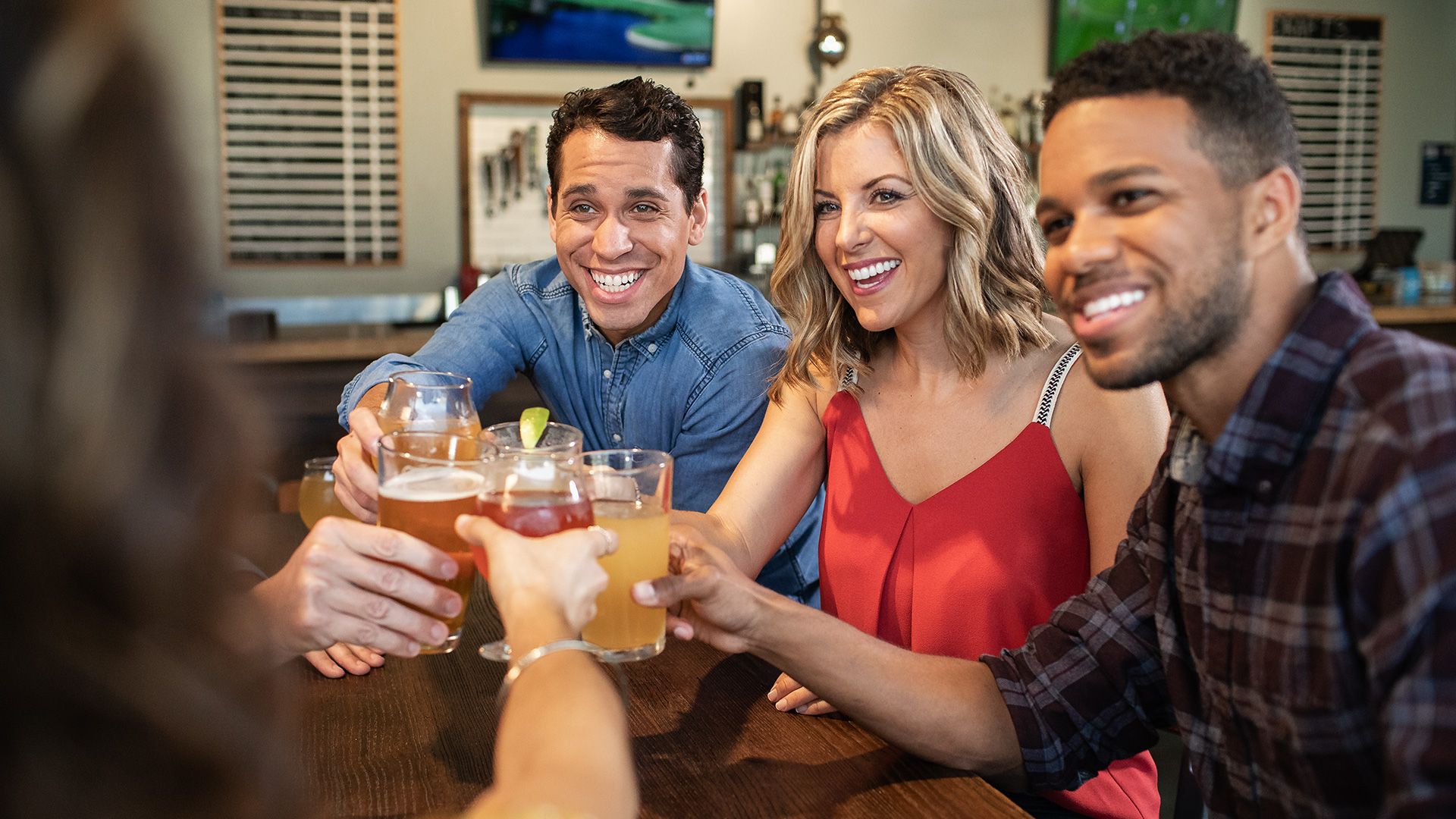 Since the 2012 opening of the county's first microbrewery in Longwood –The Hourglass Brewery – there has been a surge of beer-related businesses. Hourglass is known for its unique artisanal beers. The brewery's 4,500 sq. ft. taproom offers 40 taps featuring Hourglass beers with more than 70 varieties of rotating brews, guest taps and hundreds of bottles; along with a "Live Menu" showing what's available on tap and in bottles at any given time. Visitors can also enjoy the taproom's extensive collection of art, variety of games and live music performances presented regularly on the brewery's indoor concert stage. Private events can be held in their wild culture fermentation facility: Sourglass Brewing. The brewery also produces a line of craft sodas with flavors including Vanilla Cream, Maple Blueberry Belgian Waffle and Pineapple Mango Tropical Soda.
One of the best places for visitors to begin their exploration of Seminole County's burgeoning beer scene is the city of Sanford. The city's quaint downtown neighborhood boasts more than six bars and taprooms and three craft breweries featuring extensive selections of craft beers. Inner Compass Brewing Co.(established 2014) is located in what was once a retro service station, and has a 7 barrel brewhouse; while nearby Sanford Brewing Company handcrafts mead, cider, and specialty sodas along with beers and ales. Other popular spots include Celery City Craft, a taproom boasting more than 100 varieties of brews, 51 craft beers on tap and plenty of entertainment with steel darts and weekly shuffleboard tournaments. There's also Sanford's first microbrewery, Wop's Hops, specializing in crafting English-style ales. Visitors can enjoy dozens of varieties of brews in their tasting room or dog-friendly beer garden. In addition to Wop's Hops regular line-up, the brewery produces a rotation of small-batch and seasonal brews such as Sweet Potato Ale, White Chocolate Amaretto Ale, Root Beer Beer, and Honey Oatmeal Stout, as well as a selection of craft sodas. Also in Sanford is Deviant Wolfe Brewing, which allows take-in food while patrons enjoy the taproom's selection of libations. Casselberry's Bowigen's Beer Company specializes in creative and innovative beers. The brewery's taproom features ten taps and over 20 different selections of beers, meads, and ciders. Guests can enjoy a variety of weekly events such as Tuesday trivia nights and small-batch Wednesdays, where beer enthusiasts can try new infusions and limited releases. Crooked Can Brewing Company in Winter Garden produces quality craft beer with exceptional taste and unique qualities. The brewing process is monitored under the close personal attention of an award-winning experienced brewmaster to ensure the vision is reached batch after batch using traditional brewing methods. The Brewery has an onsite tap and tasting room featuring 4 flagship brands in addition to many other limited editions, seasonal, and specialty batches.  Oviedo Brewing Company is the newest restaurant/brewery to open in the county, located in the Oviedo Mall it offers a great family atmosphere. The menu has been designed to pair perfectly with their selection of crafted beers.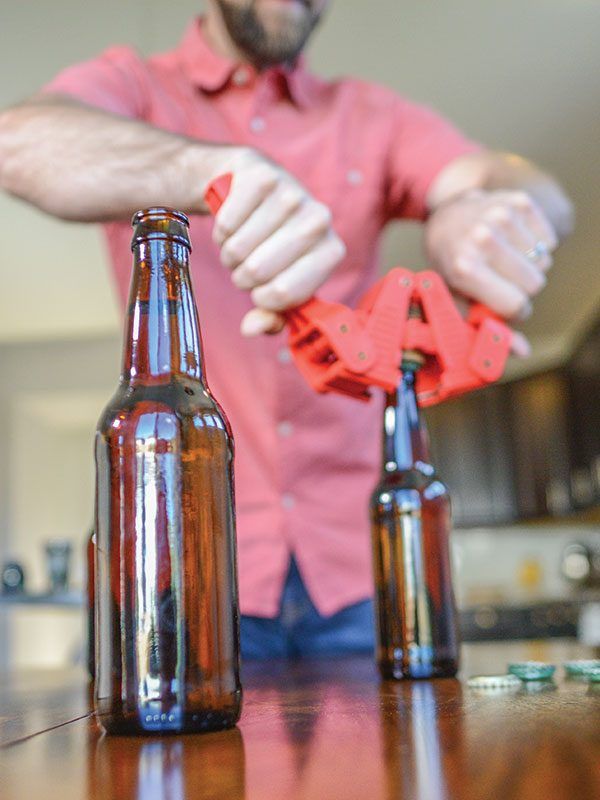 An energetic option for those looking to take in Sanford's sprawling brewery scene is the Pub Crawl Tour from Limo Cycle Tours. Taking bar hopping to another level, pubgoers board a 15-passenger pedal-powered bus resembling an open-air trolley, and cycle their way through downtown Sanford to explore the area's pubs and craft breweries. In addition to enjoying the sites of downtown Sanford, cyclers are able to quench their thirst throughout the tour, receiving a free drink at every pub and brewery included in the crawl.
For those wanting to delve into a deeper pursuit of beer, there's the Sanford Homebrew Shop, where one can find everything they need to make their own home-brew. From an extensive line of brewery equipment to a full selection of grains, hops, yeast, and spices, the neighborhood brew shop has it all. The shop also offers classes and workshops to help one begin their brewing adventure. There is a 90-minute, one-day "Intro to Home Brewing" class that provides a step-by-step overview of the home brewing process and the necessary equipment and ingredients. Serious enthusiasts may opt for the five-hour, multi-day "Home Brewing 101" course, which offers a more in-depth look into the brewing process, techniques, ingredients, and equipment, while also delving into the science behind each step, its importance and the effect it has on the finished brew. The hands-on class gives individuals the opportunity to brew an actual batch of beer. After the beer fermentation is completed, individuals return to experience the bottling process and package their own crafted beer in a six-pack to take home and enjoy.
Not to be forgotten, The Imperial at Washburn Imports, is a bar uniquely set in an import furniture store by day, and where guests can enjoy a selection of more than 40 beers (some from the local breweries), small bites, wine, crafted cocktails and live music performances amid exotic imported furniture by night.
In addition to the growing beer scene, Seminole County has a flourishing global food scene to match, offering an array of culinary delights to pair perfectly with one's beer journey. Combined with a wide variety of affordable accommodations from internationally recognized hotel brands to charming B&B's to fully furnished cabins and scenic campgrounds, getting away to Seminole County for a weekend of beer, brats and bonding is a breeze.