Everything old is new again. Or so the saying goes. True to that, and its theme, Old Town unveils a new look with a classic feel in early 2020.
New Look, Classic Feel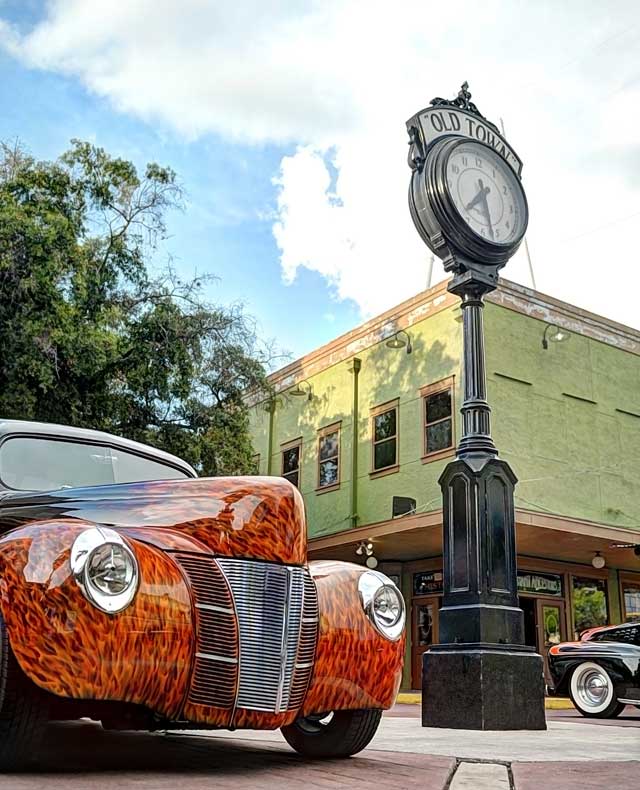 Old Town's five-year planned project completes the final phase with the unveiling of a reimagined Front Plaza. The new area will feature approximately 12,000 square-feet and include an all-new Shoney's, Bobby's Garage Bar, Garra Spa, and four additional retail spaces opening early 2020. The highly anticipated 7,000 square foot Olde Town Tavern will also open in the former Blue Max space. Lastly, Fun Spot has added additional thrills with the rollercoaster, Hurricane, in the South Plaza area.
Other property enhancements include a 660-space paved parking lot, revitalized Main Street complete with fountains, new trees, and landscaping, two 45-foot Jukebox entrance signs with HD digital screens, and the addition of an 86-foot Ferris Wheel located at the front of the property.
In 2020 Old Town will expand family-friendly entertainment throughout the year with special events, live entertainment, streetmosphere, additional free music performances, and much more. The line-up of free weekly events including family movie night, karaoke, and car shows has also been expanded. Recognized as America's longest-running weekly car show the Saturday Nite Classic Car Show and Cruise has been a weekend tradition for guests from all around the world. Old Town celebrates 30 years of the Saturday Classic Car Show and Cruise on March 21, 2020.
"The final phase of Old Town's $15 million dollar refurbishment reinforces our commitment to Osceola County and the West 192 corridor. Old Town is a must-visit attraction in Central Florida providing year-round family-friendly, one of a kind experiences for our guests," said Thearon Scurlock, vice president, and general manager of Old Town. "We are thrilled to see Old Town embark on a new era in its history and we welcome both locals and tourists to rediscover Old Town's classic American fun."
For more information about the renovations, additional retail and dining options, and the 2020 calendar of events, visit Old Town's website.
About Old Town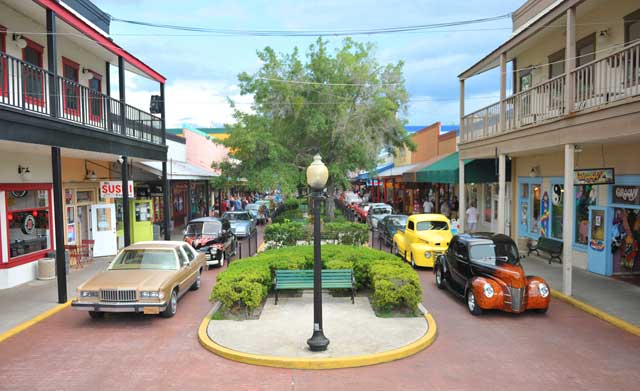 Built-in 1986, Old Town is the recreation of a classic Florida town at the turn of the century featuring historical architecture and distinctive storefronts.  Located on U.S. 192 in Kissimmee, Old Town boasts over 60 unique shops, themed restaurants and bars, rides, weekly car shows, and family-friendly attractions.  For over 30 years, Old Town has been a favorite destination for locals and tourists alike looking for the simple pleasures of classic American fun. Learn more at www.myoldtownusa.com.