Old Town, Kissimmee's beloved family fun destination, has announced its grand re-opening on April 6, 2019 after two years of renovation and expansion. For over 30 years Old Town has engaged countless visitors with its unique walkable collection of shops, themed restaurants, rides, attractions and car cruises that harken back to an easier, simpler time. With the multi-million-dollar renovation and expansion, Old Town will be bigger and better, offering an authentic, easy going all-American feel. No admission charge and plenty of family fun to be had!
Refurbishment
"This refurbishment has solidified Old Town's reputation as one of central Florida's most popular 'must-visit' attractions," said Thearon Scurlock, vice president and general manager of Old Town."We are excited that Old Town has embarked on a new era in its history and welcome both locals and tourists to rediscover its simple pleasures and classic American fun."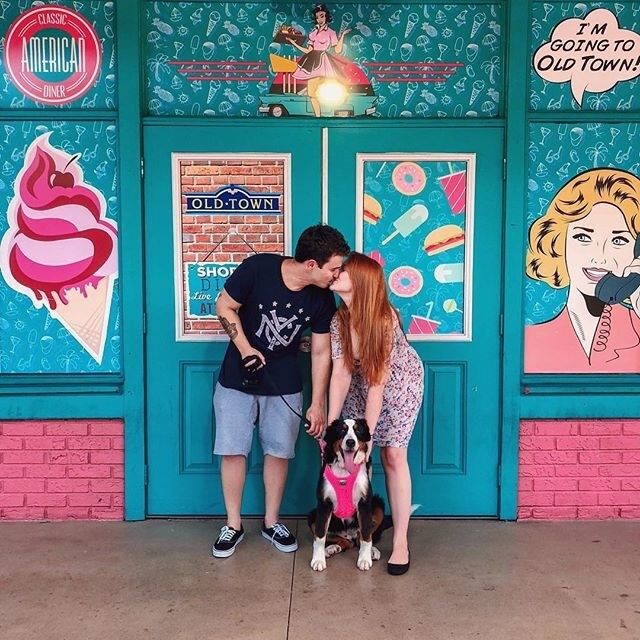 New Retail & Restaurants
12,000 square feet of retail and restaurant space have been added to the property, including a range of new shops and three new dining options, Froggers Grill & Bar (now open), and Shoney's Restaurant, and Bobby's Garage Bar that will be open as of Spring 2019.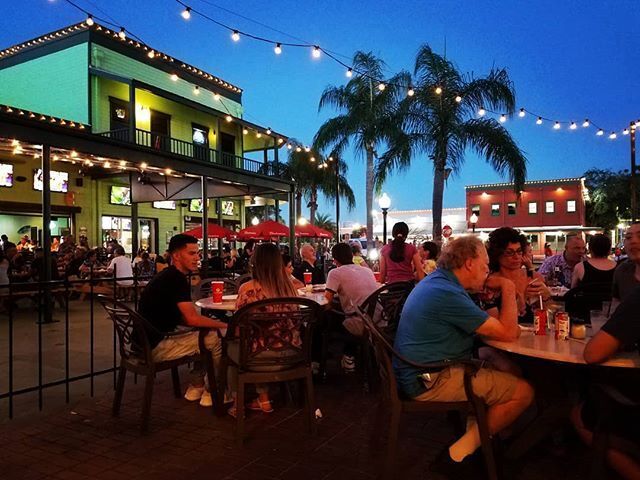 New Look
The original area of the complex has been completely renovated with the addition of a new 86-foot Ferris wheel imported from Italy, refurbished store interiors and store fronts, four new fountains, new entrance signage, upgraded restrooms, property-wide LED lighting, a new sound system, a renovated event space, a new parking lot with 660 spaces, and valet parking on Fridays and Saturdays.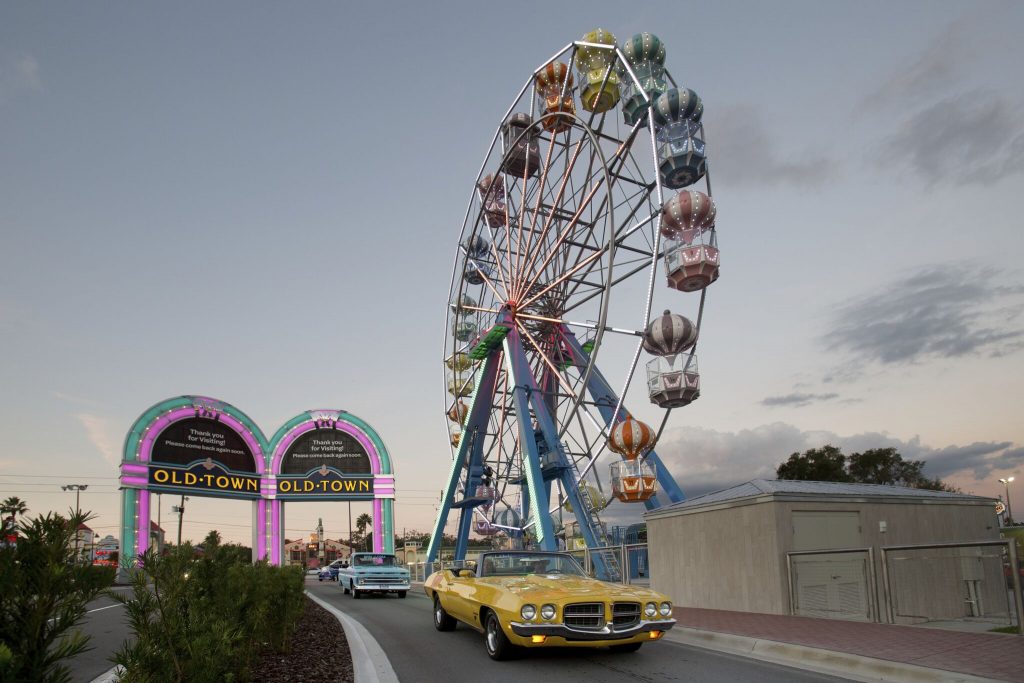 Car Cruises Continue
Known for its car show and car cruises where pre-1975 hot rods, street rods, and antique vehicles parade down the streets, Old Town continues this tradition every Friday and Saturday night. The Old Town Saturday Nite Cruise celebrates 28 years in 2018 and is the longest-running weekly car show and cruise in America.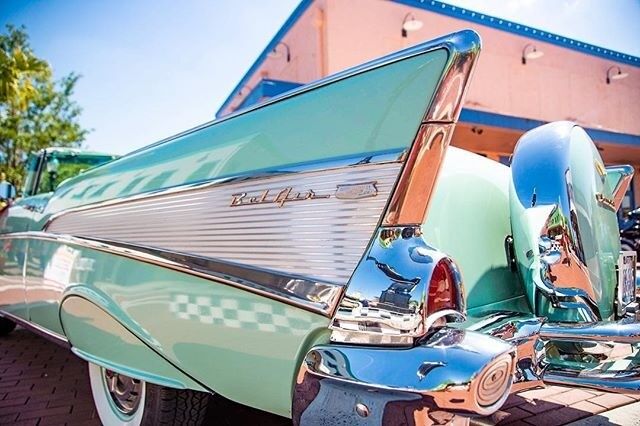 Entertainment
Old Town's musical acts have been upgraded and show frequency has been expanded to include Wednesday, Friday, Saturday and Sunday. Karaoke has been added every Tuesday, free family movie night every Sunday, and a revamped Bike Night on Thursday. The year-round haunted house will also continue as usual, and the Great Magic Hall is still offering several magic shows daily.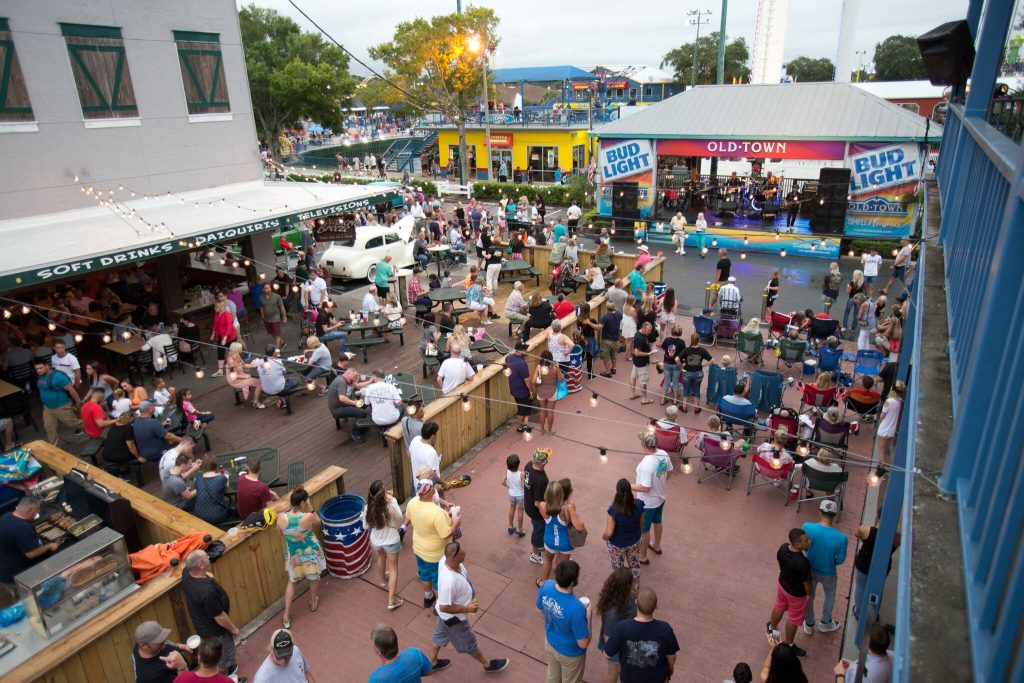 "The restoration of this iconic Orlando-area attraction is reinventing the Kissimmee landscape," said Scurlock. "We are dedicated to preserving and restoring this classic venue while giving locals and visitors an entirely new experience built on years of tradition."
About Old Town
Built in 1986, Old Town is the recreation of a classic turn-of-the-century Florida town featuring historical architecture and distinctive storefronts. Located on U.S. 192 in Kissimmee, Old Town boasts over 50 unique shops, themed restaurants and bars, rides, weekly car shows, and family- friendly attractions. For over 30 years, Old Town has been a favorite destination for locals and tourists alike looking for the simple pleasures of classic American fun.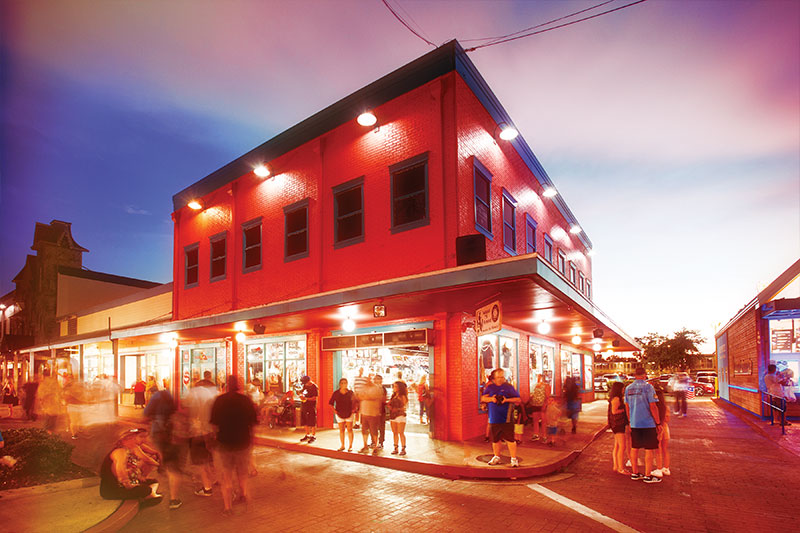 For more information, visitwww.myoldtownusa.com.