Fall is upon us! A cool breeze, sunny skies, and palm trees; we love Fall in Florida and we're so ready for spooks, screams, pumpkins, and as always, good times with the people we love most! If you find yourself on I-Drive during October, be sure to check out these exciting October happenings on I-Drive!
Halloween Spooktacular

SeaWorld Orlando's annual Halloween Spooktacular is back! This popular event is packed full of fun for everyone in the family, and has become a Fall tradition for many!
Get your kiddos decked out in their best costumes that they can show off as they enjoy fun-filled trick or treating across the entire park, different from years passed, the festivities have been extended into the expansive grounds of the park with social distancing in mind.
The fun festivities will be going on every weekend through November, 1st. Some things you can expect to see during your visit include, an all-new silly Halloween Maze and their Trick-or-Treat Trail with various stations that feature an assortment of your favorite sweet treats!
And if you're really looking for some Spooktacular fun, be sure to check out their spooky new upgrades, like a cookie decorating class with Cookie Monster and even a Count von Count spooktacular breakfast option to kick off the Fall feels with appearances from Count von Count, Elmo, and their Sesame Street friends!
SeaWorld has made lots of adjustments and is enforcing various new protocols to ensure that you can count on a safe, fun time for the whole family during your visit. Learn more about what to expect at SeaWorld Orlando's Halloween Spooktacular here!
The Dark Seance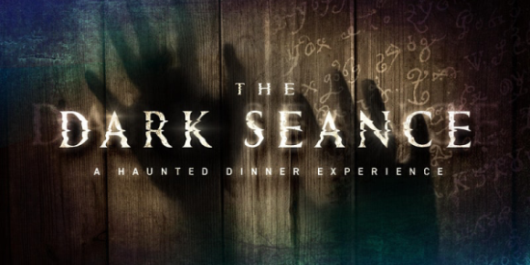 Gather up your gold stars, because you're going to want to give this new thrilling dining and theatrical experience all 5 stars! This dinner show at the Orlando Forum brings with it an unforgettable and, at times, unearthly intrigue, and will stimulate all of your senses, as you embark on a journey into the darkness that will send chills down your spine. Enjoy a 4 course- five-star gourmet meal… fitting for what one would imagine as their last supper; as your host shares stories of some of the most notorious and nefarious souls to ever walk amongst the living. Enjoy a glass of wine from their hand-crafted wine list, and be aware that these are not the only spirits that will be accompanying you on your journey. Then, finish the evening with an after-show discussion and a sinfully delicious dessert.
Note, that this is an intense theatrical experience, and they ask that you be 16 years or older unless under the direct supervision of a consenting adult.
If you love everything scary, you will no doubt want to relive the experience, and luckily, each week they will have different hosts or 'mediums', that will share different stories – so guests who survive their first show but leave bloodthirsty for more, are welcome to come back and catch another show with a different story.
Also at the Orlando Forum of Fear is a haunted maze and not just any haunted maze. This maze has been designed and executed by creative horror masterminds Patrick Braillard and Kim Gromoll, both former designers of the infamous mazes at Universal Studios Florida Halloween Horror Nights. The attraction will feature 20 masked actors and will wind 480 linear feet of horrifying madness through the venue. Throughout the season, the maze will morph, from the 'Tunnel of the Damned', to the 'City Overtaken', and even to the 'Apocalypse', so be sure you check it out and come back to brave new scares and frights all Fall long! Definitely one of the scariest October happenings on I-Drive.
Orlando Improv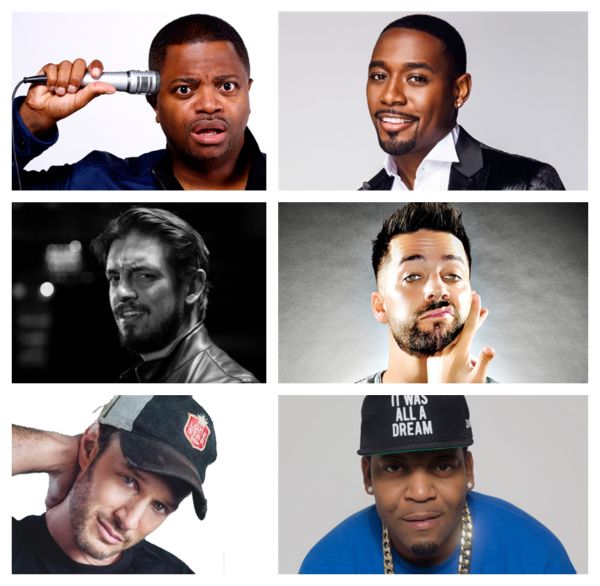 If you're choosing treats over tricks, Orlando Improv has tons of performances going on this month that will prove to be a real treat. Orlando Improv's calendar is boasting comedians that you won't want to miss, all month long.
Start the month strong with Benji Brown, performing from October 2nd through the 4th. He is best known for being a major part of Martin Lawrence's 2018 LIT AF tour that traveled countrywide and has been setting a new standard in the world of comedy since.
Also performing on October 4th is Jeff Allen, and get ready to hold onto your seat during this performance, because his rapid-fire humor that is centered on marriage and family, is sure to have you rolling off your seat in laughter. The following week Kountry Wayne will be taking the stage, performing the weekend of October 9th. And if raw and real comedy is your thing, you'll surely enjoy the performance. Kountry Wayne takes his genius for freestyling and applies it to his work, making him a master comic storyteller.
Then, for fans of the popular podcast, "Escuela da Nada", Nacho Redondo will be taking the stage on October 15th. Stick around for John Crist who will be performing the weekend of October 16th. Best known for his comic viral videos, he will still tell you that his live shows are even better – so you won't want to miss your chance to see him live!
Finally, finish October on a high note, with the humorous, authentic, and relatable Carolanne Miljavac when she performs here in Orlando on October 21st as one of many stops in her She Laughs Comedy Tour. Next to the stage will be Josh Wolf at his best! Known for being unique, honest, and high energy, he has become a favorite comedy act in clubs across the country and will be performing live the weekend of October 23rd.
And last but certainly not least, catch the Caribbean King of Comedy himself, Majah Hype, taking the stage on October 30th and 31st.
With Fall in full swing, there are also lots of attractions and hotels that are offering Florida resident discounts, essential worker specials, and extended hours, so you can squeeze as much fun into your time on I-Drive as possible. Be sure to check our upcoming events calendar to get in on all the festivities!
Enjoy all of the exciting October happenings on I-Drive. Happy Fall Y'all!