Come be inspired and learn about the ongoing work of rescue, rehabilitation, and release at Clearwater Marine Aquarium. Not your typical aquarium, this rescue center is home to Marine Life featured, in the Dolphin Tale movies, filmed on location in Clearwater, Florida near the sandy shores of America's #1 Beach.
Welcome Home, Monkey Bread!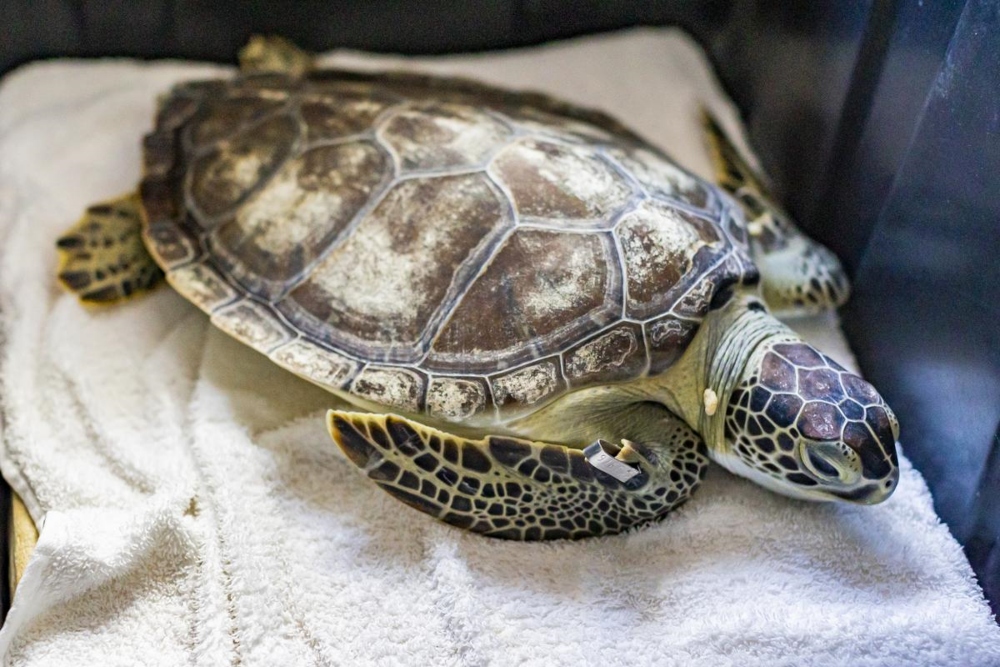 Meet Monkey Bread, a juvenile green sea turtle, who was found floating offshore of New Port Richey in early August. Upon intake, Monkey Bread was active and in good body condition but presented with a few fibropapilloma tumors. After initial treatments of fluids/vitamins paired with a healthy diet, Monkey Bread was showing normal behavior in water and was ready for tumor removal surgery. Several tumors were removed including small ones on both eyes. The surgical sites have healed nicely and Monkey Bread was cleared for release by both the veterinarian and the Florida Fish and Wildlife Conservation Commission!
Fun Fact: Monkey Bread's name is a part of our bread naming theme!
Manatee Rescue and Release!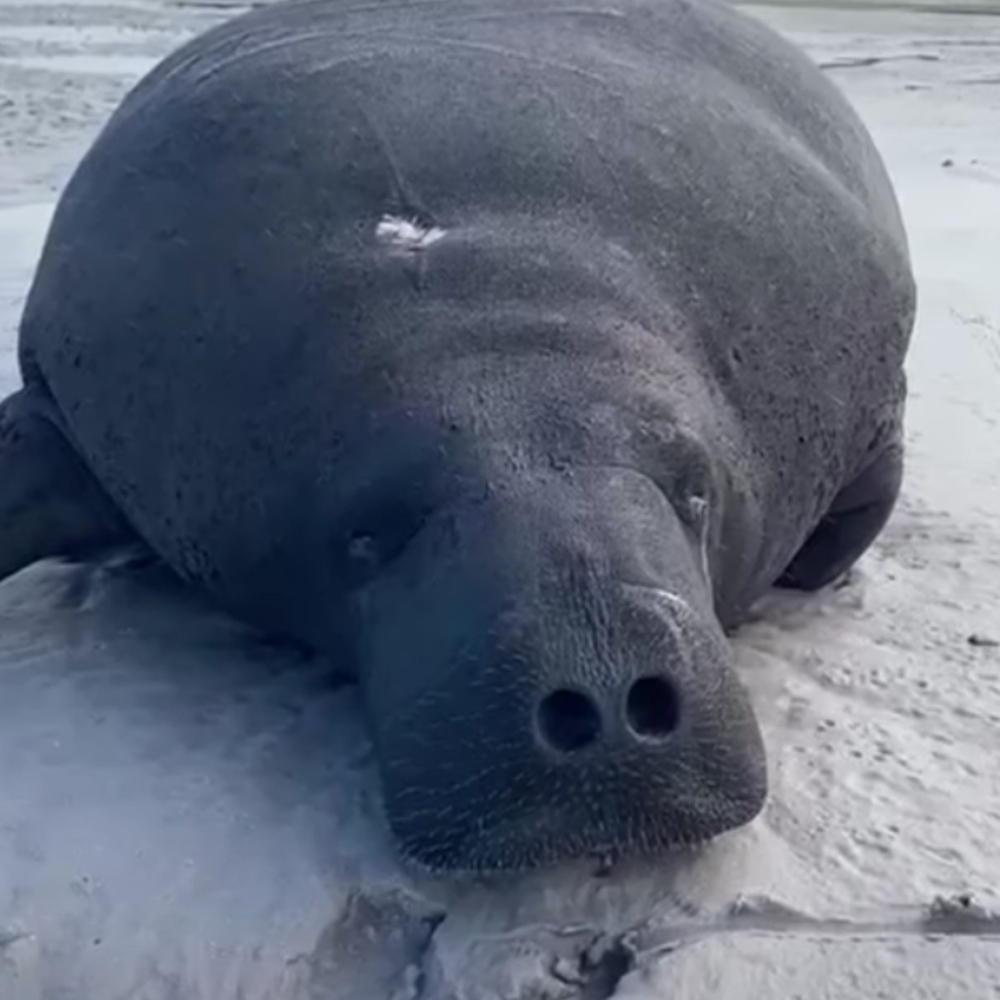 Last month, CMA assisted with the rescue of a stranded manatee! Upon arrival, the team documented the manatee's respiration rate and kept the animal cool until FWC and Wildlife's Marine Mammal Field Station team members arrived. MMPL advised an immediate release, as the animal was in good body condition and had a normal respiration rate. The manatee was walked out to deeper water with help from the Clearwater Police Department. An ocean of thanks to all who made this rescue possible!
Check out the Manatee Rescue here.
Rosie and Rudy's big adventure!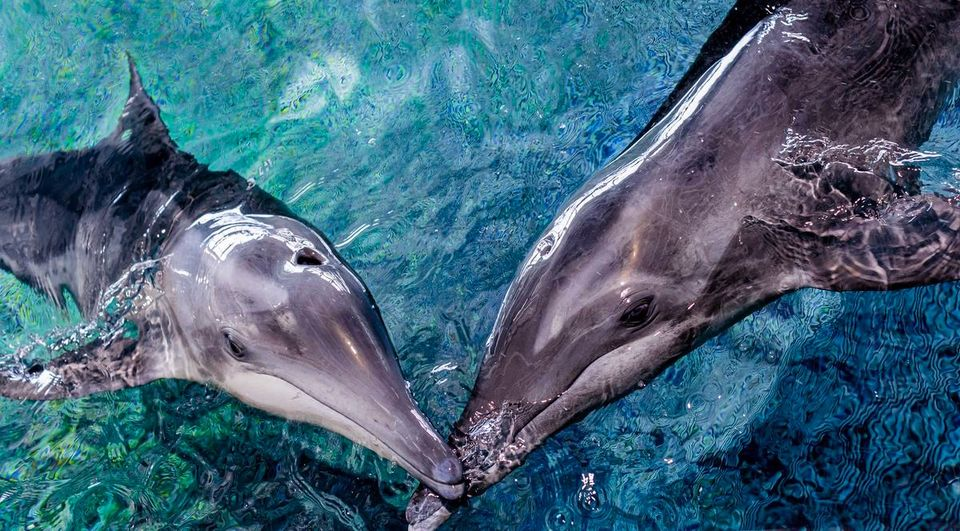 Earlier this month, Rosie and Rudy were given access to the Stone Dolphin Complex. Our animal care team has been preparing for this event for weeks to ensure the success of this transition. After a short amount of time, Rudy ventured into our Stone Dolphin Complex and began to explore, while Rosie hung back and peered through to the new pool. We invite you to come see the rough-toothed dolphins swimming through their new habitat!
Halloween Fun at CMA!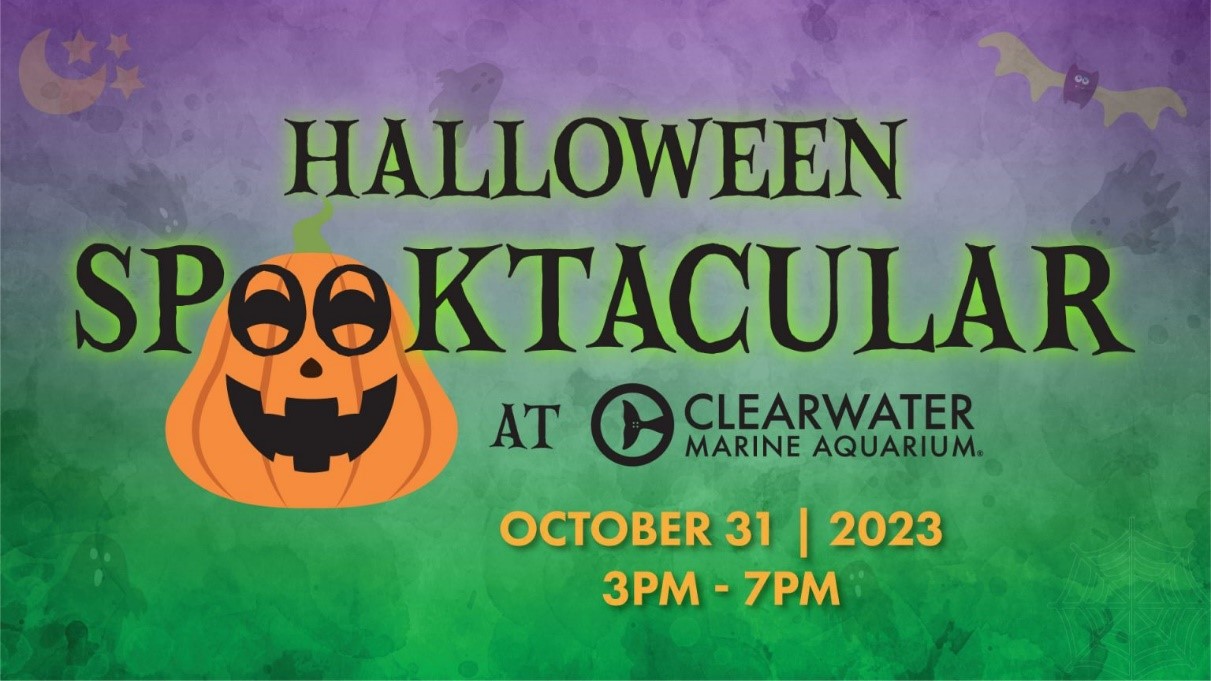 Dive into a family-friendly Halloween Spooktacular at Clearwater Marine Aquarium with daily activities and spooky decorations from October 27 through October 31. Join us from 3 pm-7 pm on Oct. 31 for an evening of eerie excitement, featuring a live DJ, a costume contest and a dozen trick-or-treat candy stations for kids! See the Website for more details!
Adult admission includes a free child ticket on Halloween from 3 p.m. to 7 p.m. Additional child tickets are 50% off*
Sea Turtle Nesting Season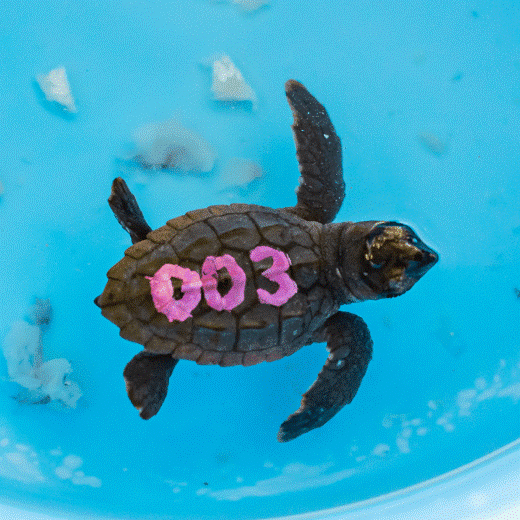 Nesting season is well under way and the Sea Turtle Conservation Team at CMA has brought over 15 sea turtle hatchlings to our rehabilitation hospital so far. Many hatchlings come into our care as a result of disorientation events. Disorientation can occur when hatchlings mistake artificial light for moonlight and crawl away from the ocean. These events can often result in hatchling injuries and mortalities!
Remember when you visit the beach, you can help sea turtle hatchlings by turning off beach lighting, filling in holes in the sand, knocking down sand castles, and by leaving the beach cleaner than you found it!
Plan a Birthday Party!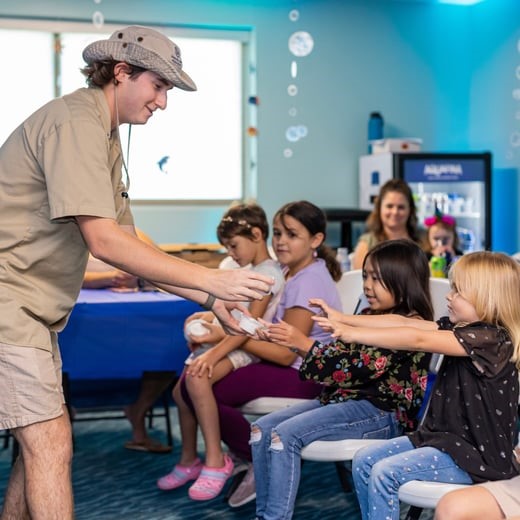 Celebrate a birthday with family and friends at Clearwater Marine Aquarium! Birthday party packages include admission to CMA, themed party decor, birthday cupcakes, and more! Plus, with add-on options, guests can have a dance party with Sharky or enjoy Slime Time with Professor Peduncle. A birthday at CMA is sure to be one to remember!
Manatee Rehabilitation Center Coming Soon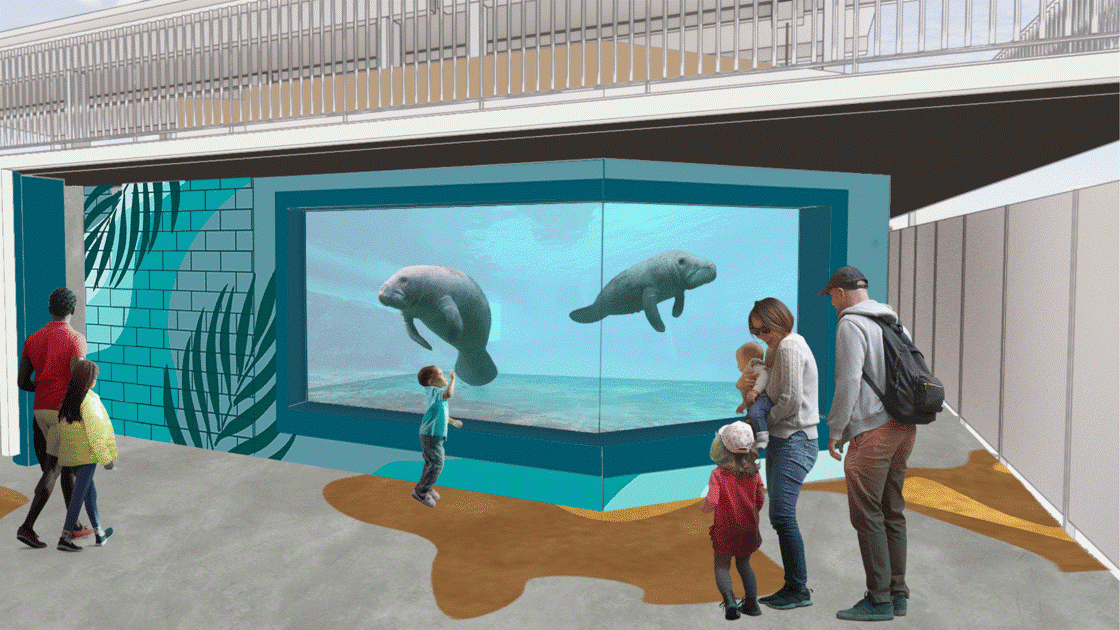 Clearwater Marine Aquarium held a groundbreaking ceremony for a new Manatee Rehabilitation Center in April. This center will allow CMA to accept manatees recovering from the effects of food and habitat loss, red tide exposure, boat strike wounds, cold stress, and more. Conservation of this species is vital as manatees are vulnerable to extinction and serve an important role in maintaining the health of their ecosystems. This new center will offer manatee rehabilitation and care while giving guests the opportunity to learn more about the species and view stable rehabilitated manatees as they prepare to be released back into the wild.
Funding for this project is made possible by the State of Florida, Florida Fish and Wildlife Commission, Duke Energy Foundation, John H. Prescott Marine Mammal Rescue Assistance Grant Program, and private donors.
Come see the rescue work in person and visit Clearwater Marine Aquarium during your time in Florida, best known for their rescued resident bottlenose dolphins we feature exciting events all year long.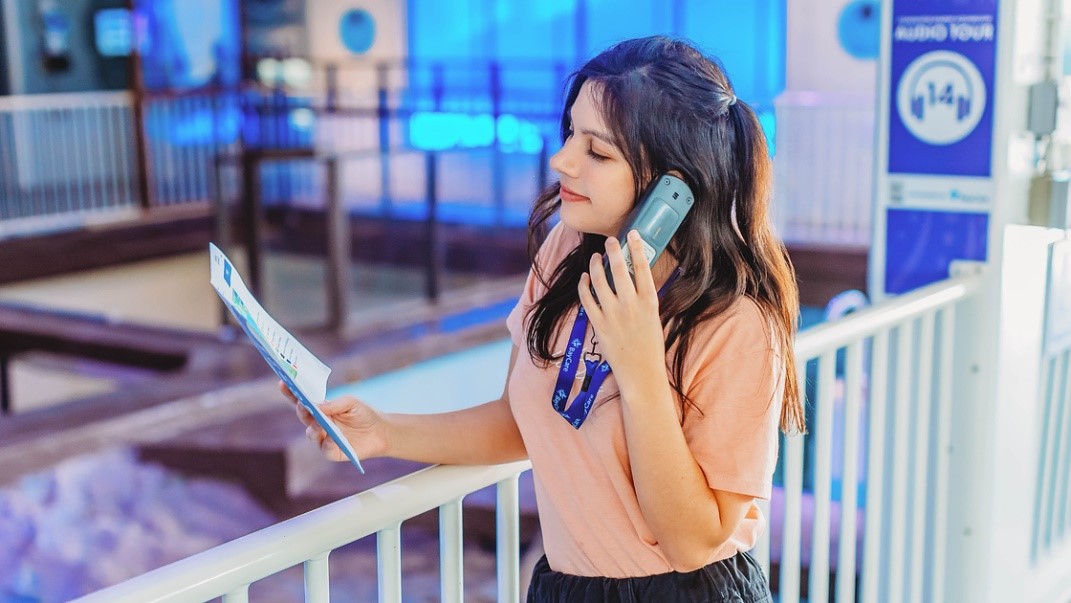 Get ready to hear firsthand about resident-rescued animals with a new audio tour! The self-guided tour is included with admission and has 26 curated stops which are marked throughout the facility. Guests also have the option to select a children's or adult version, sponsored by BayCare, while braille devices and headsets for individuals with hearing impairments are also available.
Upcoming Events & Programs
October 27-31, 2023: Halloween Spooktacular
October 28, 2023: High School Career Exploration
October 28, 2023: Junior Career Quest
November 18, 2023: Middle School Career Quest
November 18, 2023: Junior Career Quest
November 20th-22nd: Sea-sonal Family Fun