November is the perfect time to be on International Drive in Orlando. As the temperatures in Orlando cool, the area comes alive with exciting events and activities! Enjoy the brisk air that comes with the changing of the season, and experience the very best of what I-Drive has to offer this November when you attend these special events! Welcome to November fun on I-Drive.
Beach Nights at Aquatica Orlando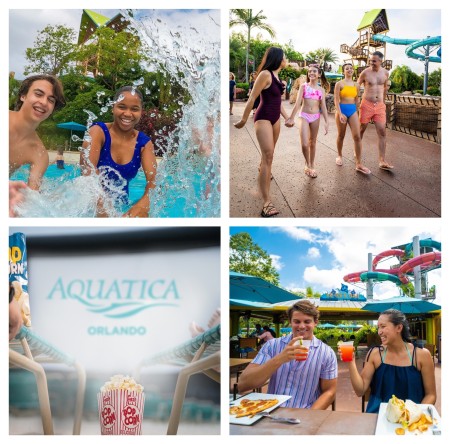 Some might argue that the best part of Orlando is that sunny days make for year-round fun in the sun, and if you're hoping to make a splash during your trip to Orlando this November, Aquatica has you covered! From thrilling slides like Riptide Race to the relaxing waterways of Loggerhead Lane, this is a fan-favorite water park attraction in Orlando that will have your family making a splash in no time!
All of the pools and waterways at Aquatica are heated to maintain the perfect temp throughout your visit during "Florida winter." Making enjoying fun in the sun even more feasible for the family during your trip to Orlando this November. But the fun doesn't stop when the sun goes down! After your day of fun in the water park, through December 23rd, every Saturday Aquatica hosts Beach Nights, where you're invited to stay late for a family-friendly movie and games on Orlando's Largest Beach! Bring a blanket or sit on one of their beach chairs and enjoy a different movie featured every weekend! Indulge in free popcorn, delicious food, snacks, hot chocolate, fountain drinks and more!
It's the perfect way to get all of those "Orlando vacation vibes," even during the cooler months! Learn more and see the movie schedule so you can start planning your next Saturday night out with the family at Aquatica's Beach Nights!
Namaste and Rosé at Hampton Social Orlando

Unroll your mat, find your zen, and sip on rosé at The Hampton Social. On November 11th at 9 am, The Hampton Social is hosting a 45 minute rejuvenating cool flow yoga class, and then inviting guests to wind down after the class with a complimentary glass of rosé. This yoga class is great for all levels, so round up your crew and head to The Hampton Social for the ultimate Saturday sipping-sesh, complete with relaxing yoga, spectacular photo ops, tasty sips, and even stick around to enjoy their drool-worthy coastal-inspired brunch menu that is only available on the weekends. (Attendees will receive 10% off their bill!) This event is sure to offer a serene start to your Saturday on I-Drive, get all the details today!
Art & Sip at Cafe Tu Tu Tango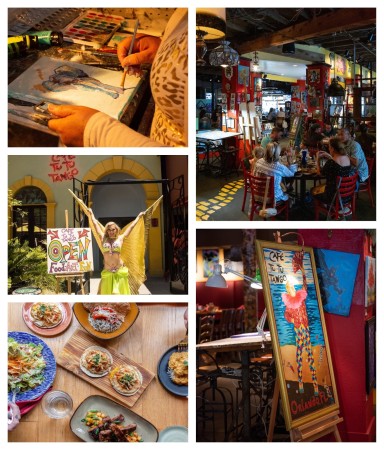 All because you're in Orlando this fall doesn't mean you should miss out on the beauty of the leaves changing colors and the vibrant yellows, reds, and oranges that make fall so special! On November 14th, Cafe Tu Tu Tango is taking their goal to provide guests with delicious food, art, and fun experiences to the next level with a fall-inspired Art & Sip event that you won't want to miss.
Join Resident Artist, Kathie Camara, who is originally from New England and has a love for Birch trees, especially during the fall time when their leaves turn from red to orange. She will teach you how to create a fall landscape masterpiece that you can take home with you! Tickets to the event include your choice of a beer, glass of house wine, or sangria, two appetizers that you can select from a limited-menu, and all of the supplies you'll need to create your masterpiece!
While it may not look like the Fall season in Florida, we can live vicariously through art if you don't stop be-leafing! Get all the details, and get ready to enjoy an event where food, art, and fun come together for an amazing night out in the heart of Orlando!
Blooms, Brushes, and Bubbles at Pointe Orlando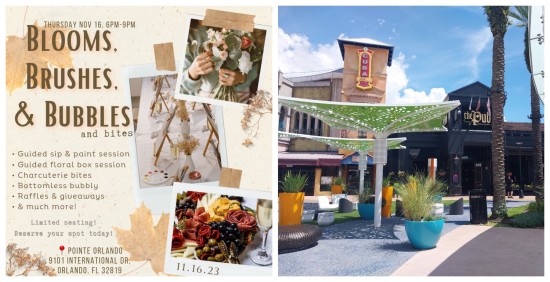 Get crafty with the Mimosa Club at Pointe Orlando on November 16th! This special event at Pointe Orlando starts at 6 pm and kicks off with a paint and sip session with talented local artist Jasmine Chante. After you've painted your heart out, enjoy a guided custom floral box arrangement session with a highly skilled florist from Orlando Flower Walls! But what goes better with crafts than bubbly?! Throughout the entire event, enjoy bottomless bubbly and your own personal charcuterie cup by Graze Licious! This event is the perfect way to get into the holiday spirit with a beautiful night on the town that's full of good vibes, art, giveaways, and more! Get all the details, tell your friends and family, and snag your tickets to attend this special event happening in the heart of Orlando this November!
Emo Night at Howl at the Moon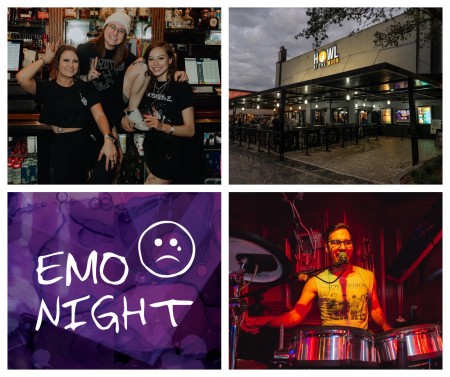 The holiday season sure can have us feeling overwhelmed quickly, and if you're looking to blow off some steam with a unique nightlife experience in Orlando, Howl at the Moon has you covered with their Emo Night on November 10th! They'll be playing all of your favorite emo and pop-punk songs all night long, so you can party, scream, dance, and rage! There will be dancing, drinks, giveaways, and more. Don't miss out on this chance to let loose and have a blast in the heart of Orlando this November. Get the details today.
Guy Harvey Weekend at SeaWorld Orlando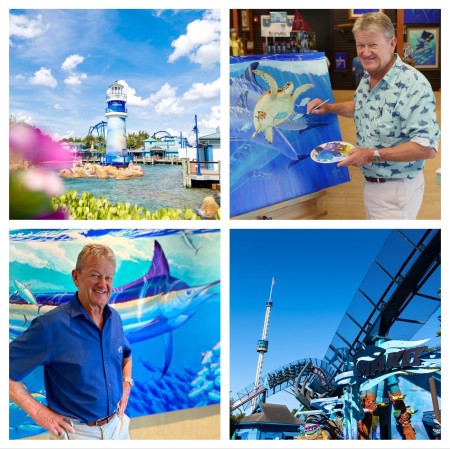 Who doesn't love a trip to SeaWorld? SeaWorld Orlando is a must-stop destination for every one visiting the International Drive area, and during November, you can enjoy a visit to SeaWorld and meet the one and only Guy Harvey! Guy Harvey is a unique blend of artist, scientist, diver, angler, conservationist, and explorer! He is fiercely devoted to his family and his love of the sea, and he will be at SeaWorld Orlando for their annual Guy Harvey Weekend event on November 25th and 26th. Throughout the event, join him for meet-and-greets, autographs, and photo ops in the Guy Harvey store located in the Waterfront!
A trip to SeaWorld Orlando is always unforgettable, but during November, take your experience to the next level at this special annual event celebrating the legend, Guy Harvey!
Events at the Orange County Convention Center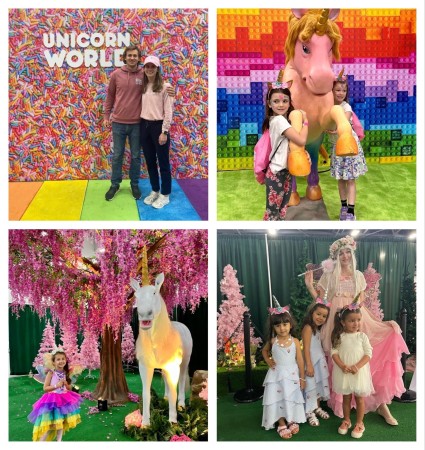 Planning to make an obligatory stop at one of the nation's largest meeting and convention facility in the country? This November, the Orange County Convention Center will be hosting two special events that you will want to check out during your visit!
Orlando Tattoo Art Festival
Love ink?! Villain Arts is hosting the Orlando Tattoo Art Festival and for the first year it is taking over the Orange County Convention Center on the weekend of November 17th. This show will be bigger and better than ever before and invites industry professionals and tattoo lovers for a weekend dedicated to all ink lovers! There will be hundreds of the world's best tattoo artists who will be tattooing throughout the event, plus daily tattoo competitions for you to show off your own tattoos. There will be numerous vendors offering everything from industrial supplies to clothing, artwork, jewelry, and so much more! If you're a tattoo-lover, this is a can't-miss event! Get all the details and purchase your ticket to attend today.
Unicorn Obsessed? This one's for you!
Unicorn World is taking over the Orange County Convention Center on November 18th and 19th! Round up the family and get ready to be transported to the magical world of unicorns for a day of fun-filled unicorn activities for the whole family! Unicorn World is the only experience that lets you walk-thru and get up close to life-like and life-size unicorns! Meet unique, animatronic unicorns, explore enchanted forests, and enjoy unicorn themed arts and crafts that will have the whole family feeling the magic of unicorns in the heart of Orlando!
Unicorn World was created by parents Patrick and Lauden Mines, who are on a mission to Make Everyday Magical for kids, families, and the communities that Unicorn World interacts with. This event is sure to be a magical experience for the entire family, so get the details and purchase your tickets today!
'Tis the Holiday Season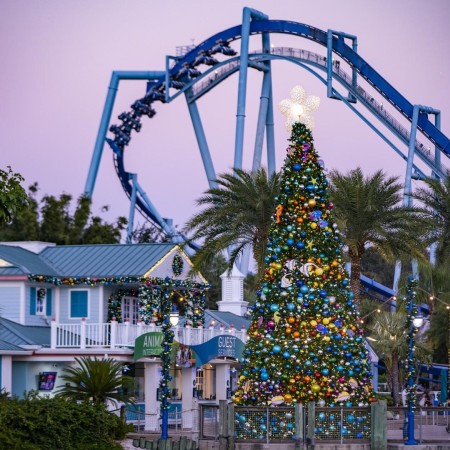 If you've ever been on I-Drive for the holidays, you know there are few places better to embrace the magic of the holiday season! From Thanksgiving Feasts, to the return of fan-favorite holiday events at all of Orlando's major theme parks. There's something for everyone on I-Drive to take your holiday celebrations to the next level! Be sure to stay tuned for exciting upcoming holiday events happening in the area at InternationalDriveOrlando.com/Events.
November is a beautiful time to visit International Drive, offering cooler temps that invite you to explore all the area has to offer! During your visit this month, be sure to get in on the excitement of the season changing at these special events and browse all of the events happening in Orlando's Most Dynamic Neighborhood in the events calendar.
Happy Travels!