There's no need for  AI (Artificial Intelligence) when you have rugged real time adventures right here in Central Florida.
Ask all the computers in the world how much fun riding off road in 200 acres of Florida countryside is with the wind in your face and sunshine on your back and they will give you a stock answer ….. SO much fun and especially at Revolution Adventures!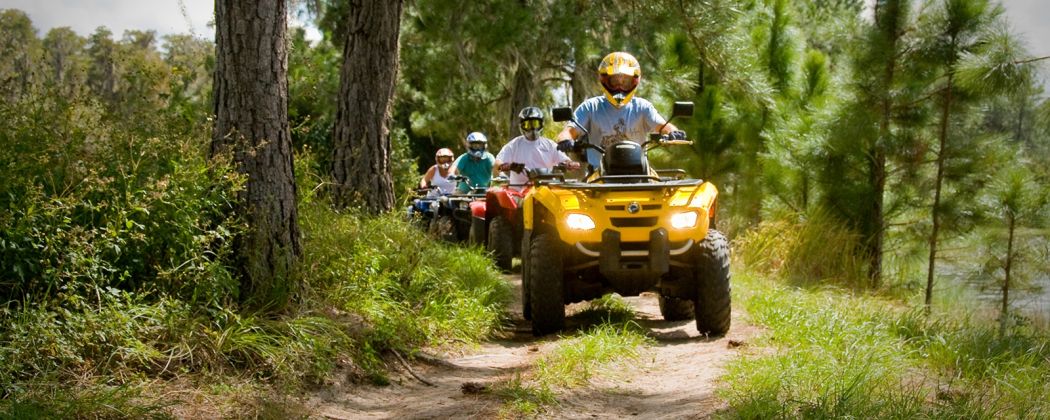 Ask Revolutions Adventurers how much fun it was to ride off road around miles of tracks and trails and splash through the mud puddles and they may not able able to quite put it into words….. but the smile on their faces will say it all .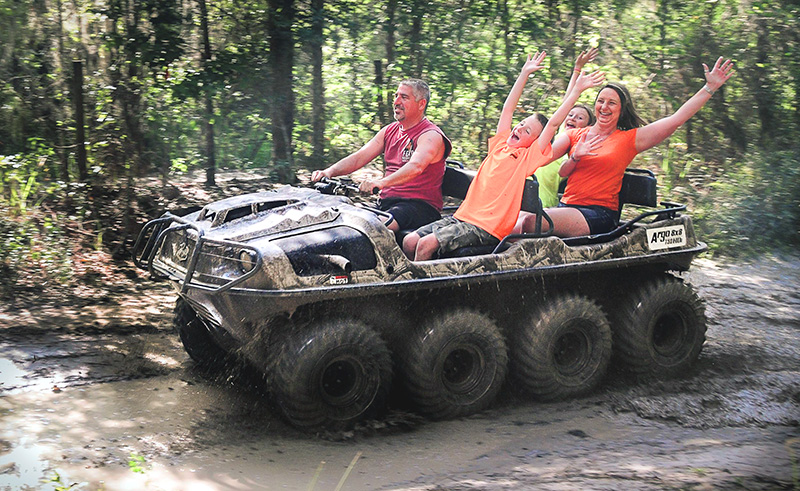 Making first class memories that do not include sitting in front of a screen to get the answer to is by far the best way to have real life family fun.
Check out our Father's Day offers to treat your Dad to this year's on trend Adventure.
Aside from taking a ride your family or group might want to have a go (a shot) at Clay shooting  – Clay pigeons to us Europeans!

Compete against friends or other family members under the careful supervision of an instructor – just shout "Pull" and away you go! It's tremendous fun and a great addition to the package of outdoor activities that are on offer.
The targets flying across the sky look impossible to hit, but after some practice and some good coaching, it turns out to be possible. Clay shooting is a recreational and competitive activity where participants, using shotguns, attempt to break clay targets mechanically flung into the air from a fixed station at high speed at a variety of angles.
The firearm of choice for this experience at Revolution Adventures is a high-quality, TriStar double-barreled over-and-under shotgun with a 26-inch barrel. If you have always wanted to learn how to shoot clay's then this is the right place to learn how to do it safely and in the correct way. Whether you are a first-timer or a seasoned shooter you will be sure to learn something from one of the range professionals. Clay shooting makes a magnificent addition to corporate events, competitions as well as team building, and family retreats.
The session last about an hour in total, including safety briefing:
• The shooting experience includes 30 rounds of ammunition
• 5 people can shoot at the same time
• You must be at least 18 years of age to take part in clay shooting experience
• Shooting is ONLY by reservation and they do not accept walk-ins
So there you have it….and activities are not compulsory for everybody!
If you just want to feed the fish in the private fishing lake whilst your adrenaline junkies ride the ATVs or shoot clays then this is the place!
Feel free to enjoy thIs Florida oasis without a neon sign or long line in sight.