Disney rules concerning face coverings at it's Florida parks will change today, as fully vaccinated visitors will no longer be required to wear protective masks over their mouths and noses in most areas of the Walt Disney World resort.
Face coverings will still be required while aboard Disney's transportation system, including buses, the monorail and the new Disney Skyliner, the gondolas connecting Epcot, Disney's Hollywood Studios and select Disney resort hotels.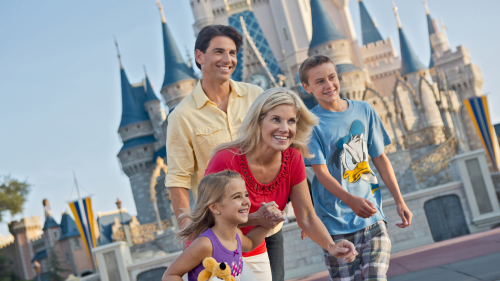 Disney will continue to ask those who are not fully vaccinated to wear face coverings in indoor locations, throughout its attractions and on its transportation. The company will not however ask guests for proof of vaccination.
In addition, physical distancing guidelines are being relaxed at the Disney parks, though hugging Mickey Mouse may not be on the cards just yet.
"It's important to remember that some experiences and entertainment may still be operating with limited capacity or may remain temporarily unavailable," the official Walt Disney World website says. "We're not quite ready to bring back everything yet, but we are optimistic and look forward to the day when Disney pals and princesses are able to hug once again."
The theme parks have presented their characters in nontraditional ways in lieu of meet-and-greets and full-blown parades. They can be seen in various cavalcades or with some sort of barrier (hedges, edges of stages, fencing) or distance inserted between them and fans.
Please don't forget that Disney World continues to require date-specific, park-specific reservations to visit its four theme parks.