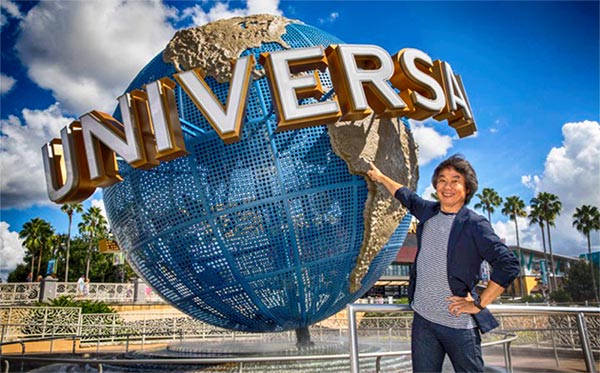 Universal Orlando Resort Update – Having earlier this year announced a new partnership between Universal Parks & Resorts and Nintendo we can now update you on this historic collaboration and share a glimpse of the creative vision behind it. Imagine the fun of stepping right into a larger-than-life Nintendo adventure. Gigantic Piranha Plants spring to life. Question blocks, power-ups and more surround you. And Mario and all his friends are there to pull you into a brand-new world. You'll enter an entire realm filled with iconic Nintendo excitement, gameplay, heroes and villains. And it's coming to three Universal theme parks around the globe.
Nintendo-themed areas are coming to all 3 major parks – Universal Studios Japan, Universal Orlando Resort and Universal Studios Hollywood.
These will be expansive, immersive and interactive. They'll also be highly themed and authentic environments filled with multiple attractions, shops and restaurants.
You'll feel as if you're playing inside your favorite games – but in real life.
There will be something for everyone—regardless of their age or gaming expertise.
Planning and creative work on these areas is well underway; they are set to open separately over the next several years.
Shigeru Miyamoto, of Nintendo, and Mark Woodbury, President of Universal Creative, recently sat down to chat about the two teams working together. Along with reviewing potential designs for the land, they also discussed what Universal guests can look forward to experiencing as these exciting plans come to life. Check out the video.
The goal of everyone on this project is clear: to bring the characters, action and adventure of Nintendo video games to life within Universal theme parks. And to do so in new and innovative ways that capture what makes them so special. All of the adventure, fun and whimsy you experience through a screen will now be all around you – in breathtakingly authentic ways. Each Universal theme park will announce details of its specific Nintendo areas. The first such announcement will come soon.