Just a short drive from Central Florida, the 2021 Nights of Lights enters its 28th year in St. Augustine and no matter where you're from, you'll feel like you've come home for the holidays. Florida's Historic Coast sparkles with millions of lights that shine for nearly two-and-half months beginning with Light-Up Night on November 23 and running through January 31, 2022. Enjoy Nights of Lights in St. Augustine for the first time and perhaps a family tradition will emerge.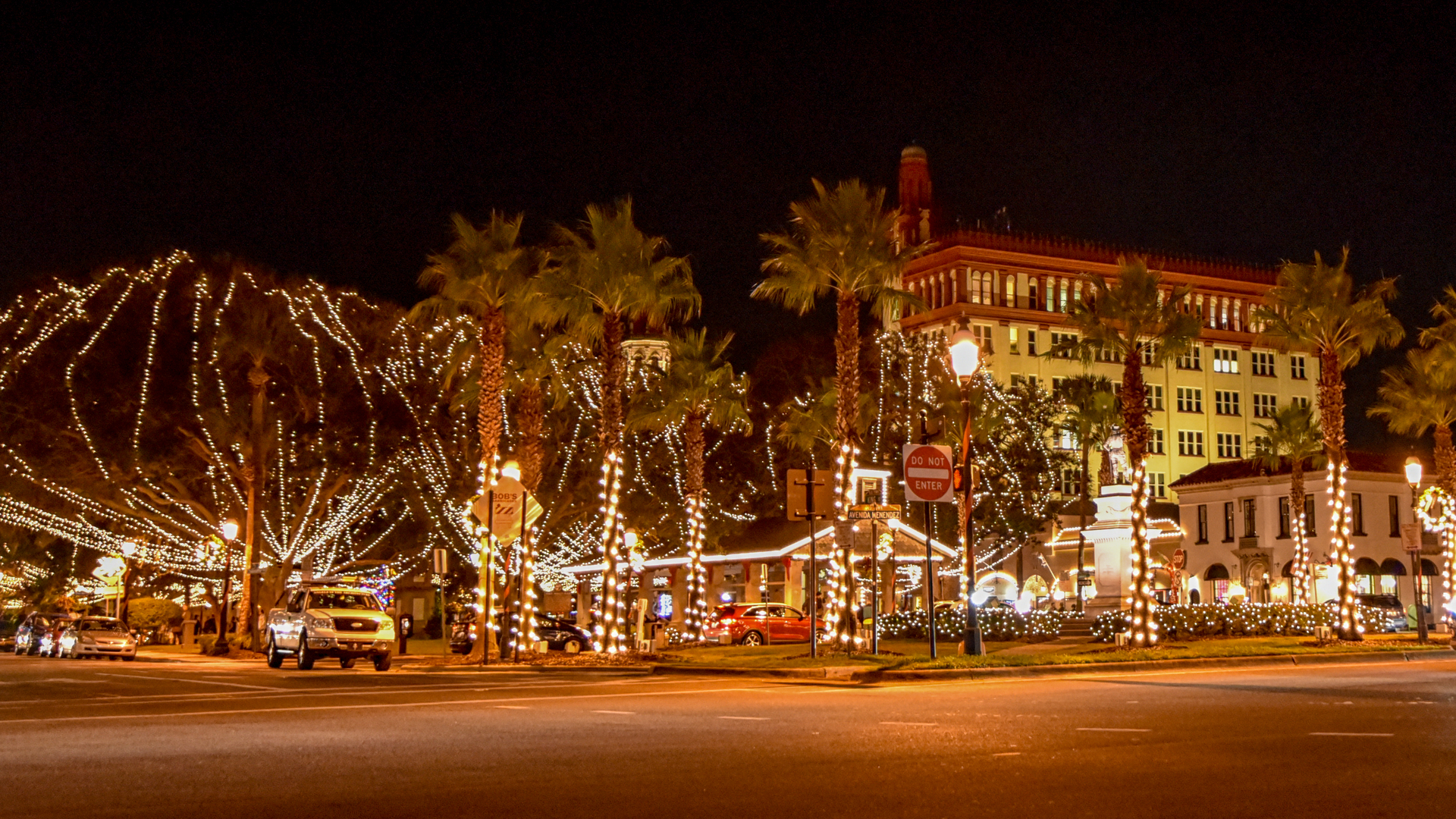 The setting is picturesque: A small historic town that could easily go to sleep at night during the holidays. But the Nights of Lights breathe new life into the city as soon as the sun goes down and white lights that shroud the historic structures flip on to give a brilliant view of St. Augustine.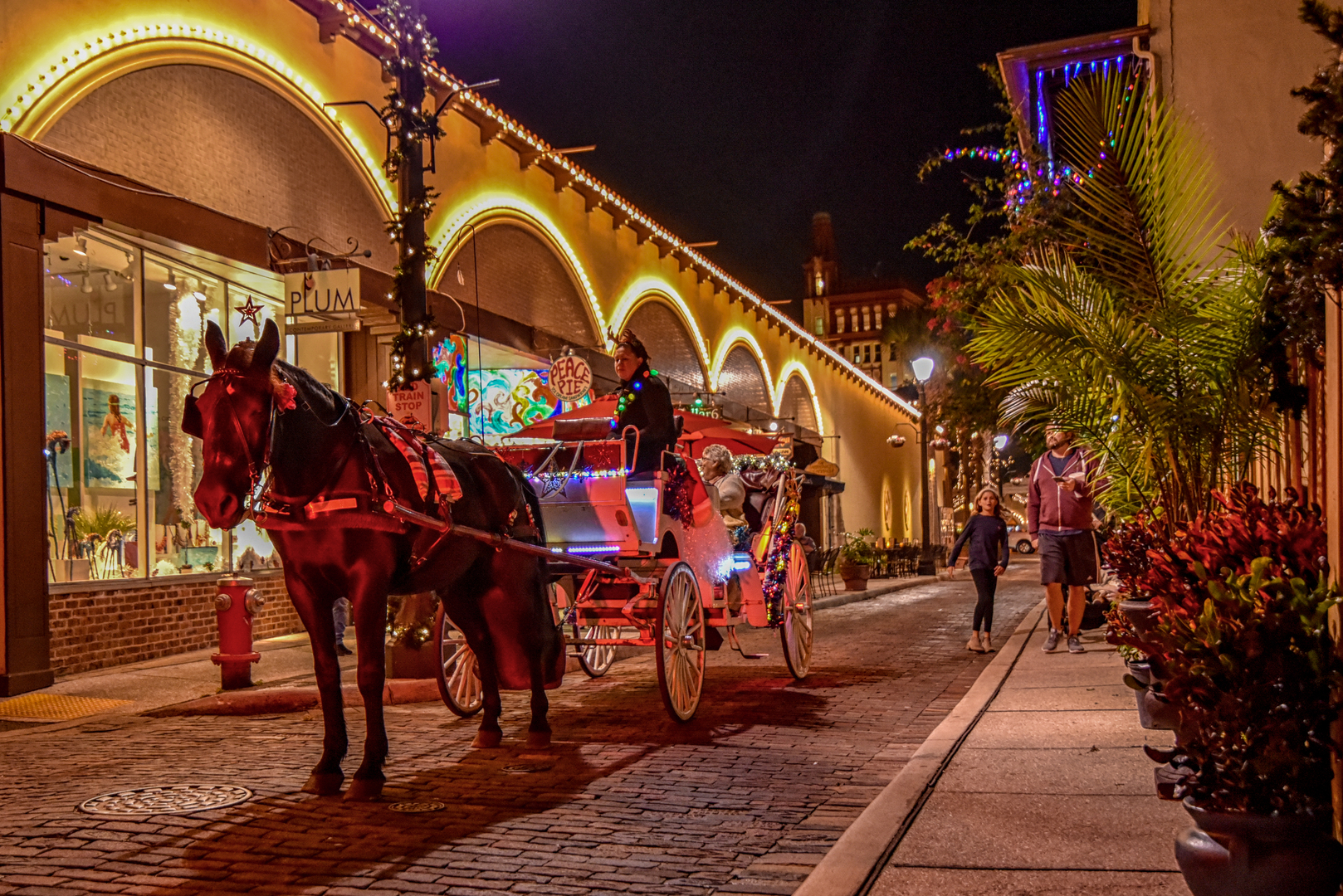 The lights are draped across the historic buildings that feature traditional Spanish architecture and Tudor structures that also reflect the English occupation of the city, as well as wrapped around palm trees on the bayfront and landscaping throughout downtown. All the lights are concentrated in an area of about 20 blocks, the very heart of historic St. Augustine. Even better, viewing the Nights of Lights is free.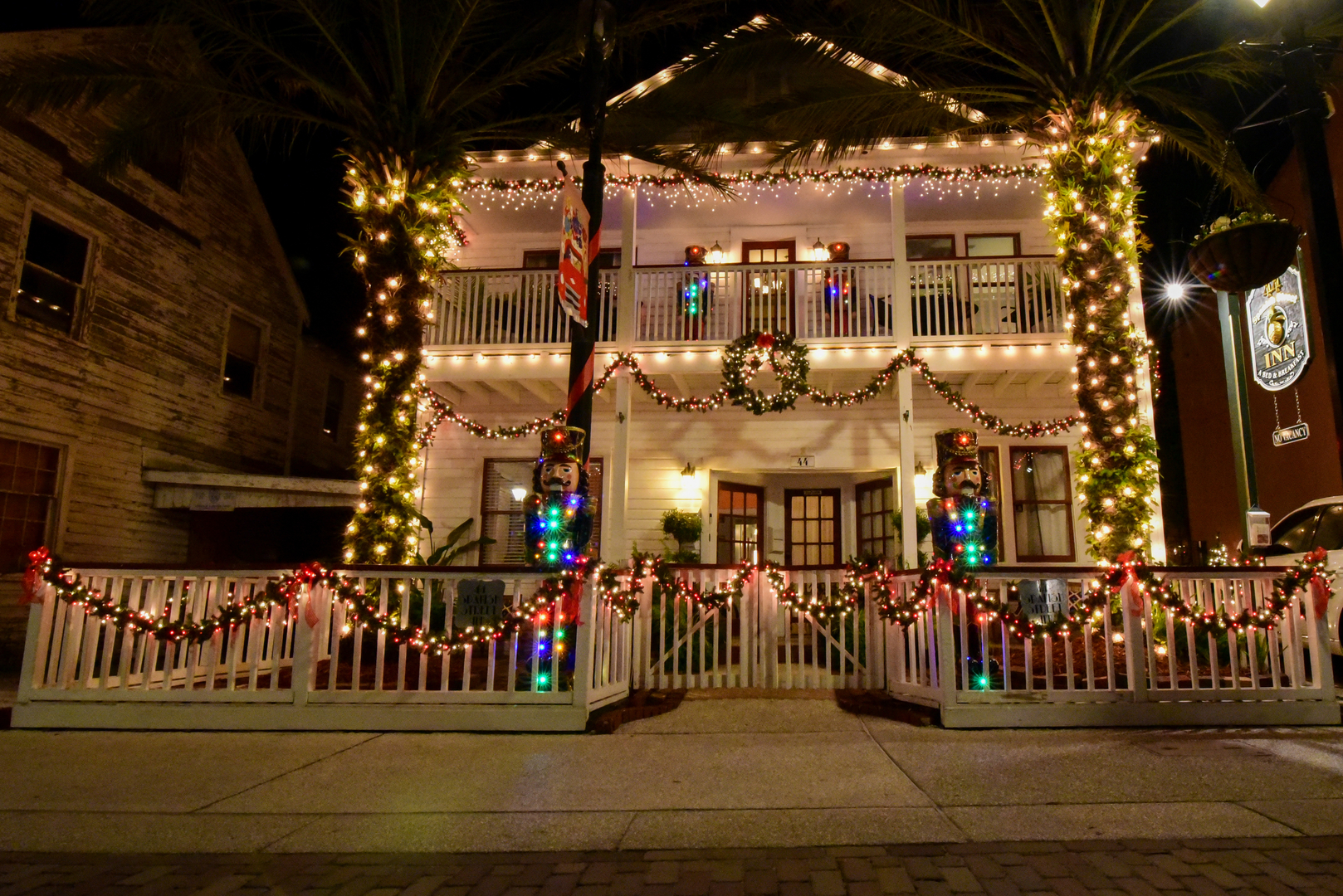 The whole event started a quarter-century ago by local civic activists who knew there were many points of pride in St. Augustine. But during the holiday season in late fall and early winter, the town traditionally went into a slumber at sundown and there wasn't much activity. Discussions between the locals led to invitations to local businesses and the next thing you know, St. Augustine developed one of the most prolific holiday features that routinely ranked among the best in North America, if not the world.
While it is free to view and walk among the Nights of Lights, there are various events and services that can enhance the experience with a nominal fee including:
· Tours by trolley
· Tours by "train" (a trolley in the shape of a train)
· Tours by boat, which features a nautical view of the city on a watercraft motoring up Matanzas Bay
· Views from the air, which includes climbing to the top of St. Augustine Lighthouse or a helicopter flyover.
· Tours in horse-drawn carriages provide a Dickensian feel of the bustling historic city providing a throwback to times reminiscent of "A Christmas Carol."
· Walking tours that get visitors up close and personal to the historical sites and lights that include expert commentary from experienced guides.
· There are even "luxury" golf cart tours that bring visitor group visits together for the sparkling highlights.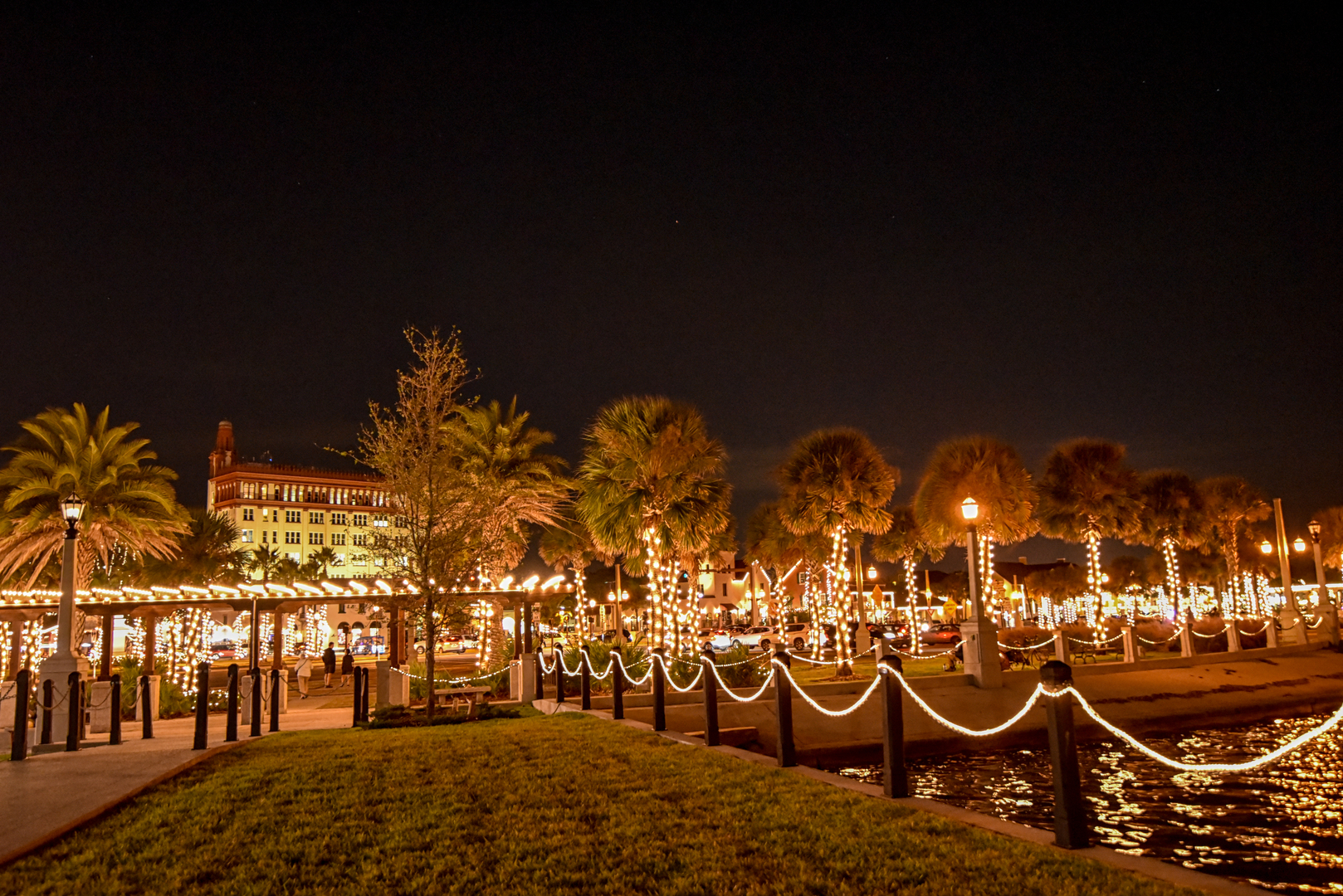 With the entire historic area aglow, it's sometimes difficult to choose which area to visit first or even concentrate on. But some of the main areas that particularly shine during Nights of Lights include The Bridge of Lions which spans the bay and provides a premier vista for gala gazing. The Plaza de la Constitucion at the south end of the historic district is an expansive park that normally sees trees as its canopy. But during Nights of Lights, the strands of light bulbs take over and turn night into day at this festive gathering point that also features a huge Christmas tree.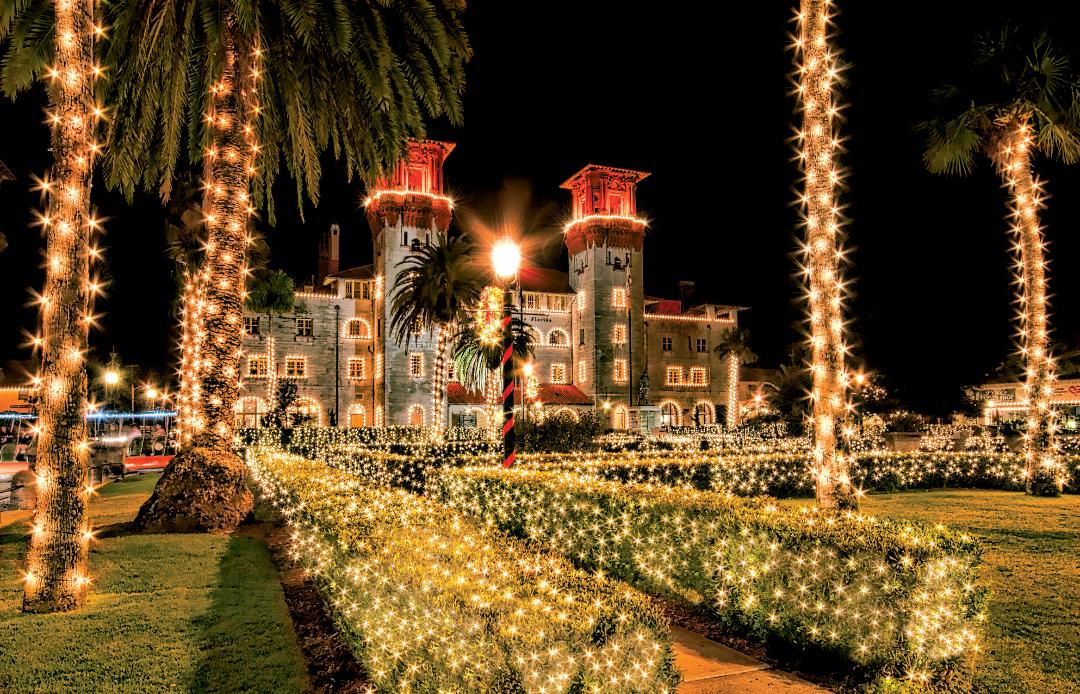 While the Nights of Lights is an event in itself every night during the holiday season, there are also literally dozens of events ranging from boat parades on the water to concerts on land to Christmas and New Year's Eve celebrations. Some require a fee while many are free and a visit to St. Augustine's tourism bureau's website, Floridashistoriccoast.com, provides ample listings of the multitude of options.
CLICK HERE for more details.
*All photos courtesy of floridashistoriccoast.com