For Central Florida's regular visitors, it is no great surprise that each New Year ushers in a whole new era in Orlando. It's what this destination does on an annual basis. Now it's time for New Year, New Orlando!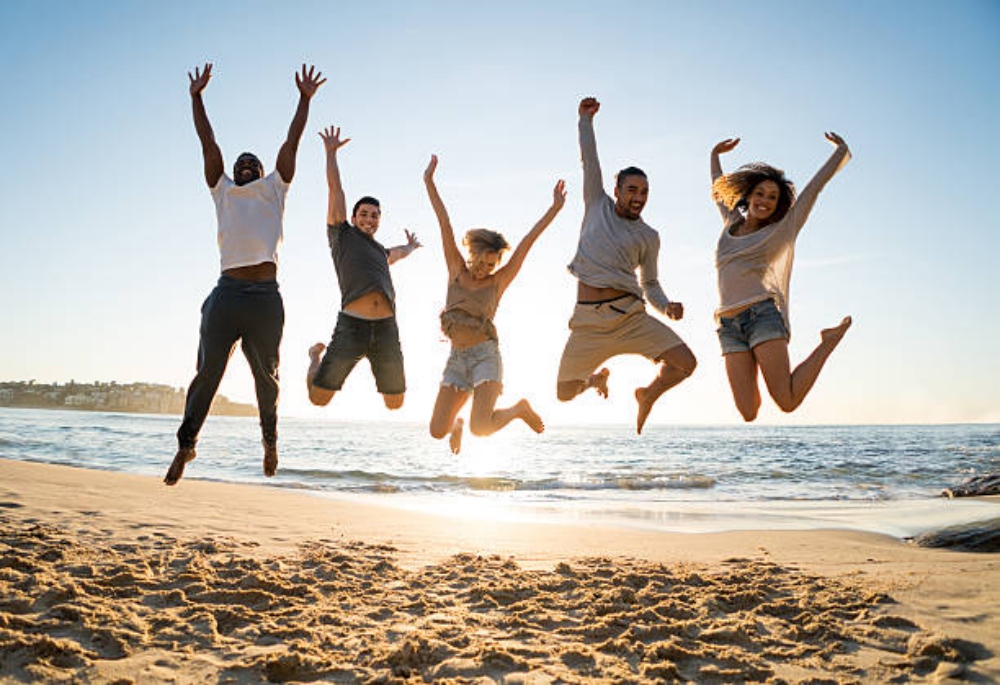 So, with the advent of 2023, it's time to look ahead to another exciting installment of What's New and What's Imminent in this non-stop whirl of a place that we call home.
For those new to The City Beautiful, don't worry. No one's going to change anything that you're especially looking forward to, but you can expect there to be more of it. More attractions, more restaurants, and more all-around entertainment.
It is basically Orlando's signature move, one that keeps it ahead of other destinations and attractions worldwide, ensuring visitors have a good reason to look forward to their next trip here.
The theme parks will be firm to the fore, of course, offering a range of exciting new rides and attractions, including two eye-catching new roller-coasters, but there will be other developments across this wide section of Central Florida, plus we will finally get our own high-speed rail link to Miami, which promises to be a game-changer for intra-state travel.
Perhaps the biggest news this year, though, will be at Walt Disney World, where both the Magic Kingdom and Epcot expect to finally unveil their "latest and greatest" changes in a dazzling parade of novel elements over the past three years.
The Magic Kingdom will be front and center this spring for the eagerly-awaited debut of the TRON Lightcycle/Run ride, a dynamic coaster that takes riders into the world of the TRON films for a high-speed adventure racing against The Grid's menacing programs. It should be a five-star thrill as well as an iconic new look for the park's Tomorrowland area.
Epcot will be close behind as it completes a lengthy transformation of its former World Showcase area into three dramatically reimagined sections, World Celebration, World Discovery, and World Nature, highlighted in late 2023 by Journey of Water, Inspired by Moana, an innovative interactive walk-through attraction.
For those with a sweet tooth, the decidedly decadent Cake Bake Shop will open at The Boardwalk resort area, offering an impressive array of elegant tea options, plus pastries and other imaginative dishes. And Disney's Hollywood Studios will feature the long-awaited arrival of its Roundup Rodeo BBQ restaurant, to add some much-needed sit-down dining to this part of the park.
More rides will also be the story at each Universal Orlando, SeaWorld, Busch Gardens, and LEGOLAND Florida, including a couple of real adrenaline overloads.
Legoland will be at the head of this impressive queue as soon as January 12, when they plan to open their Pirate River Quest boat ride, a gentle journey into the Cypress Gardens section of the park, albeit with mischievous monkeys, squabbling pirates and the surprise menace of a Kraken.
SeaWorld will offer arguably the most eye-catching experience in the New Year with the spring opening of their Pipeline: The Surf Coaster ride, a unique stand-up roller-coaster with seats that allow riders to feel the thrill of "riding the surf" at up to 60mph!
At the same time, Universal is preparing to unveil its all-new Minion Land at its Studios park, where a complete reworking of its entrance area that will include the existing Despicable Me: Minion Mayhem simulator ride and the forthcoming Villain-Con: Minion Blast interactive walk-through adventure, as well as a Minion Café (which has already proved a big success at Universal Studios Hollywood).
Not to be outdone, Busch Gardens will join sister park SeaWorld with a dramatic new ride with their Serengeti Flyer in the summer. A gigantic swing ride, it will reach speeds of 68mph up to 135ft above the ground, soaring over the Serengeti Plain area and adding another signature thrill experience to their many coasters.
More Orlando restaurant options will include Rosa Mexicano, the first Orlando-area location of this upscale Mexican choice at the Walt Disney World Swan and Dolphin resort in early 2023, with a contemporary take on authentic national cuisine, including classic and innovative dishes that pay tribute to the country's varied culinary regions.
On International Drive, Pointe Orlando's newest addition will be KAVAS Tacos + Tequila, a restaurant concept by the owners of Tapa Toro and Taverna Opa that also deals in Mexico's rich culinary history, with fresh comfort food, tableside experiences, and recipes hand-crafted from the freshest ingredients.
Also new at Pointe Orlando, the eye-catching JoJo's ShakeBAR will offer a modern, yet familiar diner experience featuring some truly decadent desserts, milkshakes, and smashburgers.
And, when you're ready for a new way to get around Florida, the state's first high-speed rail company, Brightline, will open its full daily Orlando-Miami service in 2023, offering an alternative to the long, boring drive to the state's southern city, as well as West Palm Beach and Fort Lauderdale. You can look up all the details at Brightline.com.
Of course, among this extensive parade of what's new and what's next,  Real Florida Adventures will continue to offer the best day trips to an array of fresh, exciting attractions.
The unforgettable excursions lead the industry in providing a range of activities that fully highlight some of the most memorable aspects of Central Florida's vast vacation wonderland, literally from coast to glittering coast.
Choose from a day at the seaside at blissful Clearwater Beach or a day exploring One Small Step For Man at the ultra-modern – and totally essential – Kennedy Space Center. Go "into the wilds" at Wild Florida or experience swimming with the manatees at the beautiful Crystal River.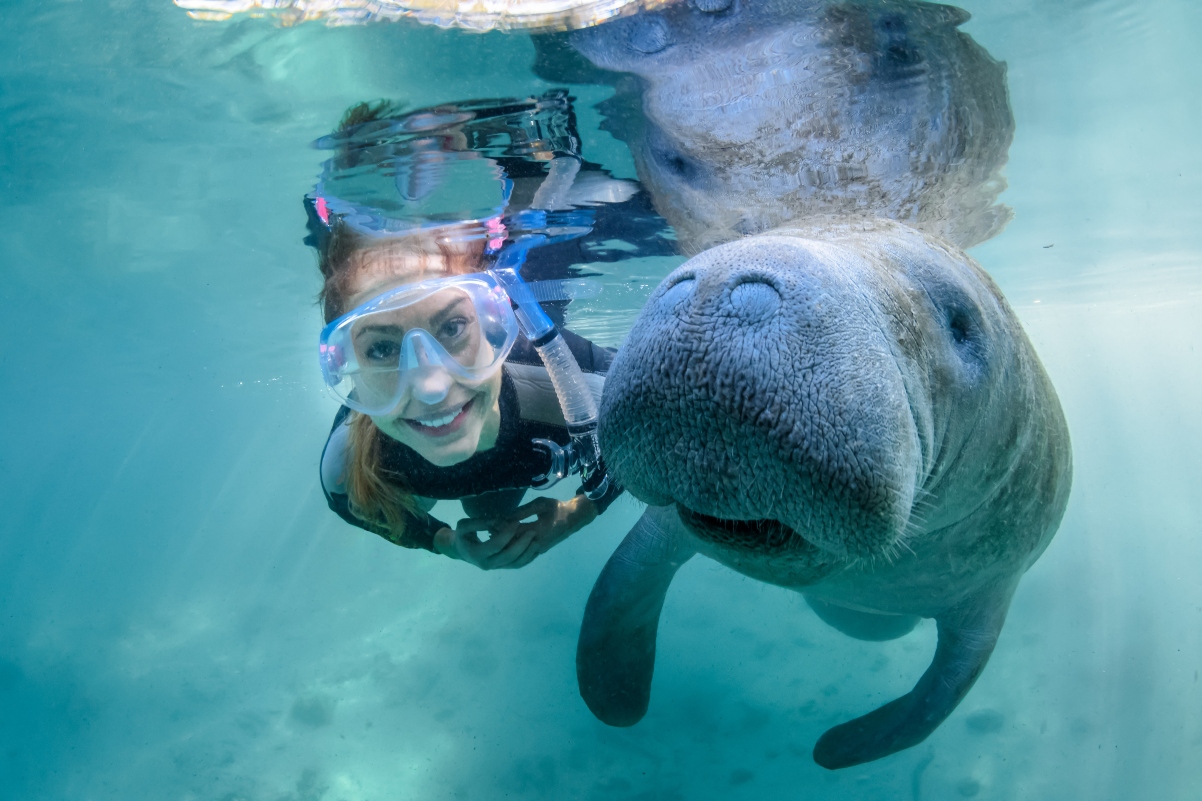 There really is no end to all the fun on offer in the ever-expanding range of tour options, and RFA looks forward to meeting clients old and new in 2023.
It is definitely a case of New Year, New Orlando, just wait until you see what's in store. As they say at Brightline, all aboard now…!
Be sure to ask about Real Florida Adventures' Price Match Guarantee. If you find a lower qualified price for an identical tour on another site, they will match it, no questions asked.
And don't forget to Follow RFA on Facebook, YouTube, and Instagram and see all the New Year has to offer in Orlando.