With a matchup against the upstart New York Knicks on October 30, and the debut of the new Orlando Magic dance and entertainment teams, October is an exciting month for the Orlando Magic and the Amway Center!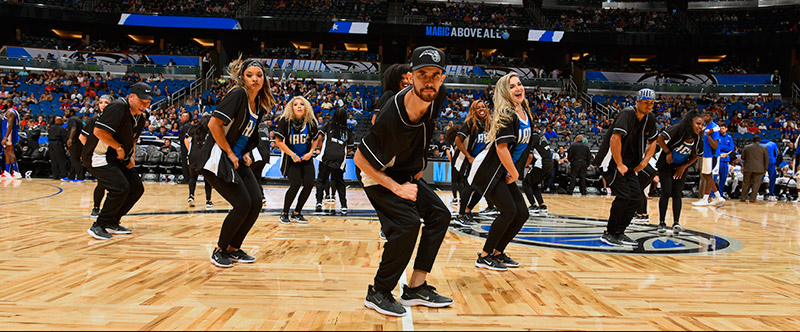 Besides displaying world-class basketball on the court, NBA games are famous for their high-energy entertainment. With this in mind, the Magic have introduced new dance and entertainment teams including: "The 407" hip-hop dance team, "The 407 Classic" dance team, Magic Beatz Drumline, 321 Stuntz Team, and 321 Hype Squad. Each of these entertainment teams keep the arena exciting and entertain the crowd when there is a break in the game.
The 321 Stuntz Team executes amazing timeout performances featuring acrobatic stunts, flips and tumbling. During preseason games, The 321 Stuntz Team performed a jaw-dropping performance that even included STUFF the mascot!
Since then, The 407 hip-hop dance team and the Magic Beatz Drumline have also put on great performances. The 407 continues to build on the 30-year tradition of the Magic Dancers, executing professional and exciting routines throughout Magic home games.
321 Hype is a high-energy team that focuses on making the game extra fun for the crowd! 321 Hype interacts with the crowd by launching giveaway souvenirs into the stands and holding on-court contests that engage the fans.
Lastly, The 407 Classic dance team features people aged 55 and older, who continue to show that age is just a number!
October is just the start of a full season of basketball and fun. There are 39 more home games at the Amway Center from now through April. If your holidays take you to Orlando this year, be sure to buy a ticket to see NBA action as well as be entertained by the new performance teams that'll keep you on your feet!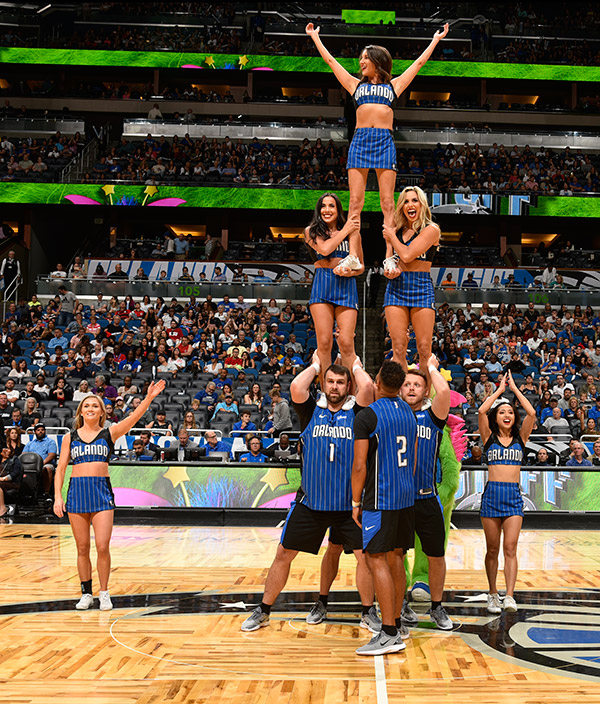 Get your tickets HERE.