Universal Orlando Resort's rumored Jurassic Park coaster may actually have a name – and a pretty apt one at that!
According to the Orlando Business Journal "The intellectual property entity related to Universal Parks & Resorts filed a trademark for the name "Velocicoaster" on July 24. The name is for amusement park service; entertainment in the nature of an amusement park ride, said documents filed with the U.S. Patent and Trademark Office.
The document doesn't specifically say where Universal Parks & Resorts may use the name, but it appears to fit with many details circling the rumored new Jurassic Park coaster under early development at the Islands of Adventure theme park in Orlando.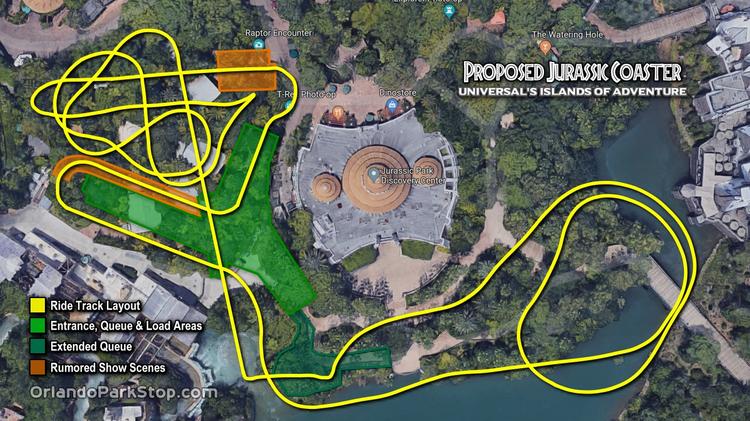 What's publicly known is that Universal is working on a "Project 791," the rumored Jurassic Park launch coaster. Universal has yet to confirm the new attraction, but many documents, permits and theme park followers all show there is something big in the works at the Islands of Adventure theme park's Jurassic Park area.
Orlando ParkStop, a theme park news site with close ties to insider sources, released a video in February that provides a detailed breakdown of what guests may experience on the future ride. Specifically, the video detailed how it may include multiple indoor portions that could introduce familiar characters from film – specifically the velociraptors.
Rumor has it the ride would revolve around a story where the raptors are released from their pens and rocket out on a run at the same time the coaster cart is launched forward to begin the ride.
Universal executives couldn't be reached for comment."
No surprise there then – a telling silence maybe?