There are some exciting new happenings at Old Town.
Fill Your Belly
First up, a taste of nostalgia as Shoney's is now open! An iconic All-American brand is now welcoming guests for breakfast, lunch, and dinner.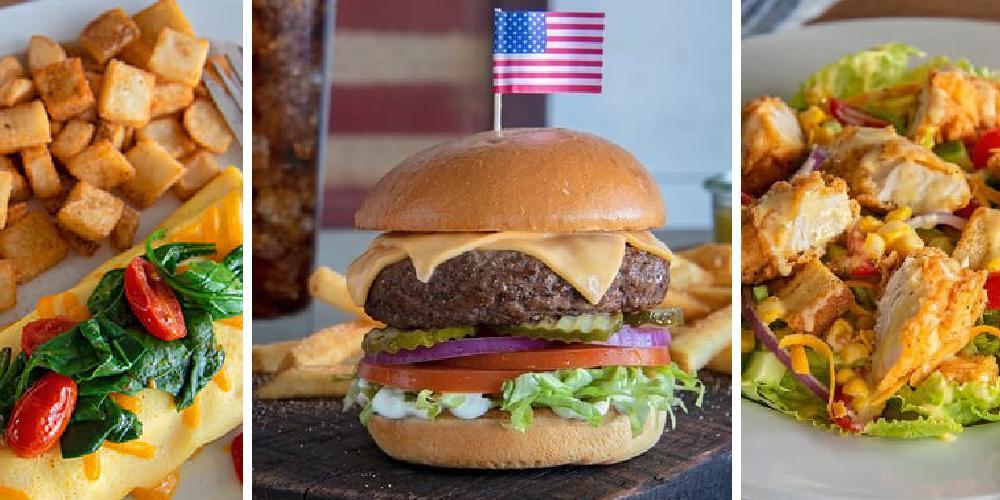 Shoney's, located at the front of the property next to the Ferris Wheel, boasts 6,300 square feet of restaurant space along with 800 square feet of patio space. The new Shoney's at Old Town offers a full menu of American family favorites along with a freshly prepared all-you-can-eat fresh food and salad bar. The new location also features a full beer, wine & cocktail bar, the "Cruisin' Bar," named for the dedicated cruisers who "cruise" Old Town's brick streets every Friday and Saturday for the past 30 years.
The Shoney's brand has always exceeded guest expectations with freshly-prepared, high-quality food at a great value with friendly service. Always on-trend while never trendy, Shoney's has collected industry accolades from day one including being recognized as one of "America's Favorite Chains in the Family Dining Category" and voted one of the best 8 "Family Dining Restaurants in the United States."
Shoney's at Old Town franchise owners Bobby and Cindy Lance, who have been successful restaurant business owners for more than 40 years, was hands-on with the new Shoney's. They were involved from the conceptual and design all the way through opening day, including overseeing the construction, installing fixtures, and equipment. Bobby and Cindy will be an active part of day-to-day operations including the hiring of cooks, wait staff, and managers. Shoney's employs more than 65 employees in the heart of the tourism corridor along U.S. 192 in Kissimmee.
"Cindy and I have been Old Town Merchants for more than 25 years, so we're excited to continue to grow in one of our favorite venues. We chose Shoney's because of its iconic All-American brand that aligns perfectly with what Old Town is about," says Franchise Owner Bobby Lance. "With more than a 70-year history of serving Great American Food in a clean and safe family-friendly environment, we want to make sure that every guest has a great experience and create fond memories that they will enjoy sharing with family and friends."
Shoney's will follow and exceed all local, state, federal, and CDC regulations and guidelines to make certain all guests remain safe and healthy while enjoying a great dining experience in a restaurant thoroughly cleaned and sanitized throughout the day.
Shoney's at Old Town is in the newly constructed Front Plaza facing Highway 192. The new area concludes a five-year renovation project to restore Old Town to its original glory. The new Front Plaza features 12,000 square-feet and includes Shoney's, Bobby's Garage Bar, Twisted Vine & BBQ, Sugars Gallery, American Ninja Warrior Course, and two additional retail spaces to be announced in the near future. Other property enhancements include a 660-space paved parking lot, revitalized Main Street complete with fountains, new trees, and landscaping, two 45-foot Jukebox entrance signs with HD digital screens, and the addition of an 86-foot Ferris Wheel.
"With the addition of Shoney's, Old Town continues to solidify our reputation as one of Central Florida's most popular 'must-visit' attractions," said Thearon Scurlock, Vice President and General Manager of Old Town. "We are excited that Old Town has embarked on a new era in its history and welcome both locals and tourists to rediscover its simple pleasures and classic American fun."
Have Some Fun
After you have filled your belly (or maybe before to work up an appetite) it's time for the Xtreme Ninja Challenge!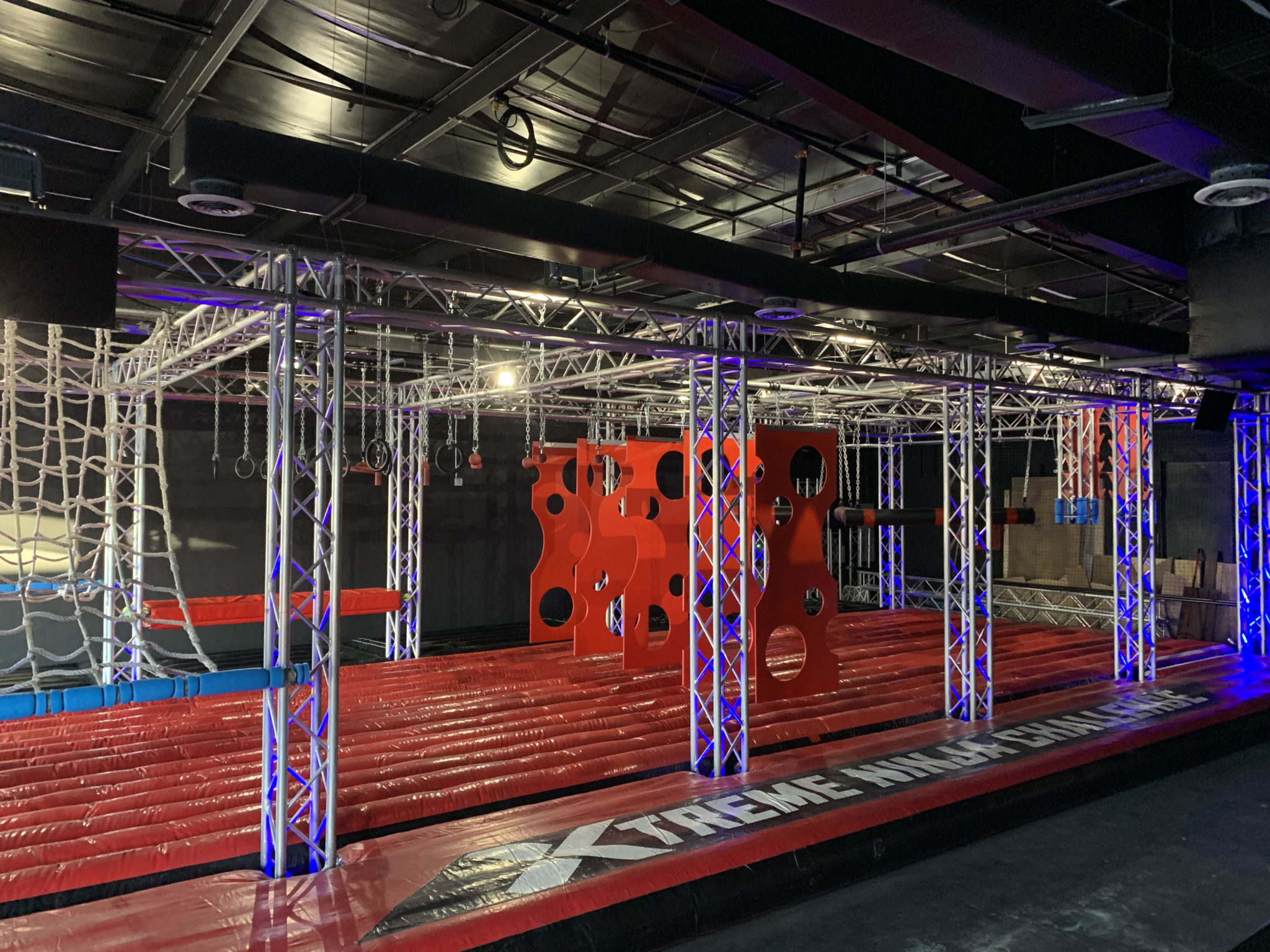 Xtreme Ninja Challenge opens in the renovated Front Plaza. The Xtreme Ninja Challenge is off the hit show "American Ninja Warrior". The course is a one-of-a-kind experience that can be found nowhere else in Central Florida. Guests are invited to try out a series of various obstacles to challenge physical and mental strength. Each obstacle is of varying difficulty as guests move along the course. The final is the Warped Wall where guests are pushed to reach the top at 11 feet.
"I'm excited to bring my Xtreme Ninja Warrior course to Old Town," says David Kroner, Xtreme Ninja Challenge Owner, and Operator. "We believe in providing youth and adults across the world with a fitness alternative experience that is fun, challenging, and teaches us to get back up and try again. We are development focused, especially with getting our ninjas stronger, fitter, and more confident in their ability to tackle obstacles."
Xtreme Ninja Challenge is located next to Nathan's Famous, Shoney's, and Bobby's Garage Bar. The 2,650 square foot space offers the obstacle course plus merchandise including shirts, hats, and other ninja apparel.
Xtreme Ninja Challenge is open daily.
With these new happenings at Old Town, you have to make it a part of your visit!