Hard to believe but we're already talking about Halloween here in Orlando and it's still summer! There's so many new scares coming to this years Halloween Horror Nights at Universal Orlando Resort that we thought we better take stock of what visitors can expect to see. It's quite the ghoulish collection so expect to get your moneys worth!
Halloween Marathon of Mayhem
The blood curdling screams featured at Universal's Halloween Horror Nights this year will come to life in a whole new way with the debut of an all new night-time lagoon show.
"Halloween Marathon of Mayhem" will allow guests to watch some terrifying moments inspired by some of the Halloween classics taking over the event come to life right before their eyeball over the Universal Studios Florida lagoon.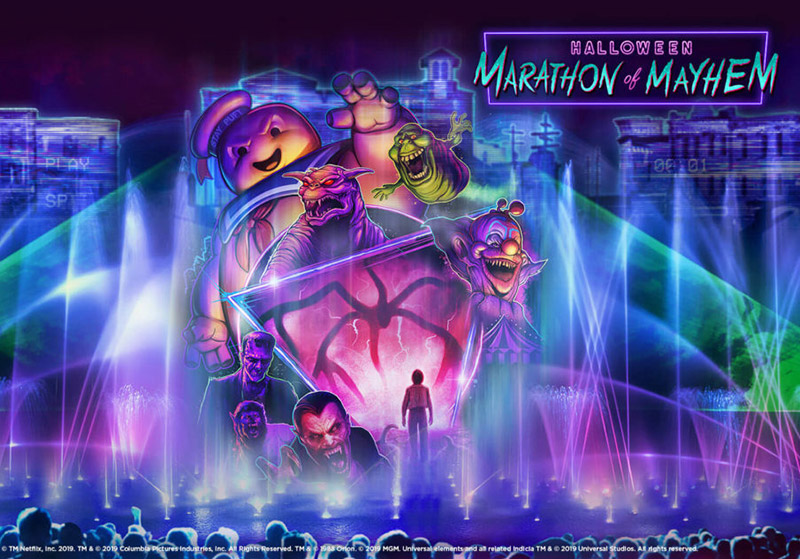 Giant water screens highlighting iconic horror scenes, accented with more than 100 spiraling water fountains, awesome special effects, pounding  music and piercing lasers will bring this all-new experience to life – creating a larger-than-life mix tape that guests won't want to miss.
Us Maze
Now we like the sound of this! The reality unearthed in Universal Pictures' global horror film blockbuster, Us, from visionary Academy Award®-winning filmmaker Jordan Peele, becomes perilously tethered to Universal Orlando Resort in an all-new terrifying "Halloween Horror Nights" maze.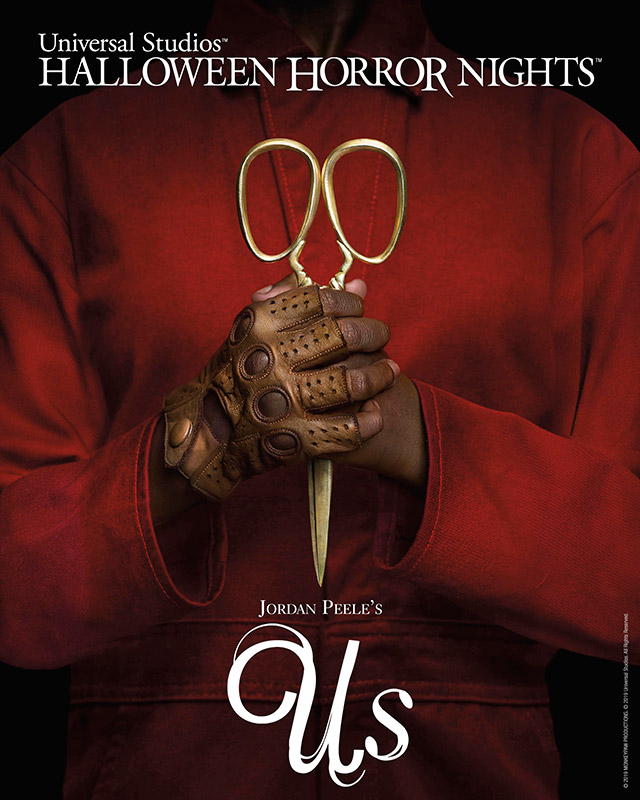 The journey begins circa 1986 as guests follow in the footsteps of the young girl they first meet as Adelaide Wilson as she innocently ventures through a mirror funhouse at the Santa Cruz boardwalk and has a fateful and traumatic encounter with her tethered doppelgänger, an event that will forever alter both of their lives.  The harrowing experience will then transition to present day, thrusting guests into the chaos of "The Tethered" uprising as they emerge from their tunnels to murder their privileged doubles in a nationwide coordinated act of rebellion.
House of 1000 Corpses
This one's also a dead cert! Universal Orlando Resort take guests on a relentless tour through multi-platinum recording artist and filmmaker Rob Zombie's twisted "House of 1000 Corpses," inspired by Lionsgate's 2003 cult classic horror film, as part of this year's event.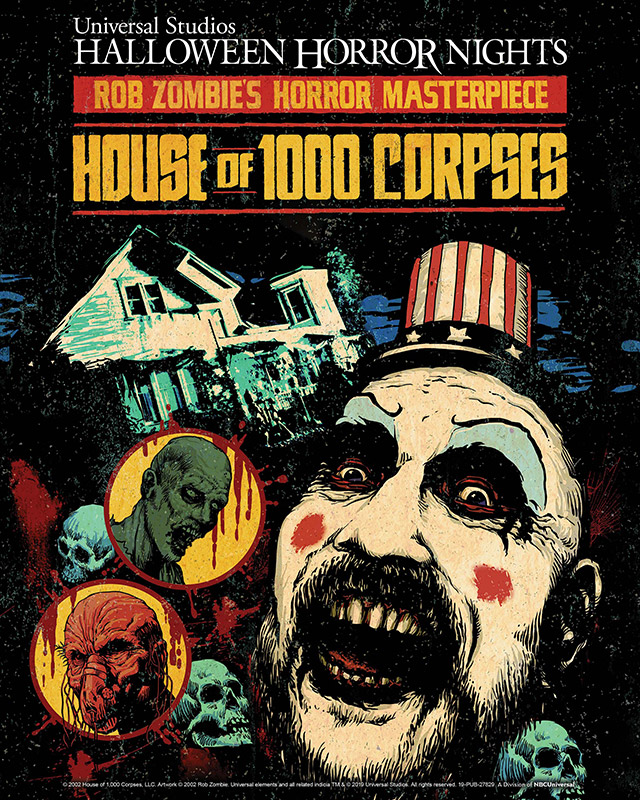 Without a moment to catch their breath, guests will venture to the chaotic home of the Firefly family, a sadistic clan of psychotic killers, where the psychosis deepens and the depraved thrive. It is a chilling journey into the netherworld of terror that weaves its way through a cavernous network of dark tunnels within the bowels of the house.  Populated by the degenerate victims of Dr. Satan's debauched operations, legions of tortured creatures shuffle about as Dr. Satan continues his twisted medical practice, eagerly awaiting a new installment of victims.
Graveyard Games
The haunted house options just got scarier if that"s possible – Universal Orlando have revealed Graveyard Games as the final original content haunted house coming to Halloween Horror Nights.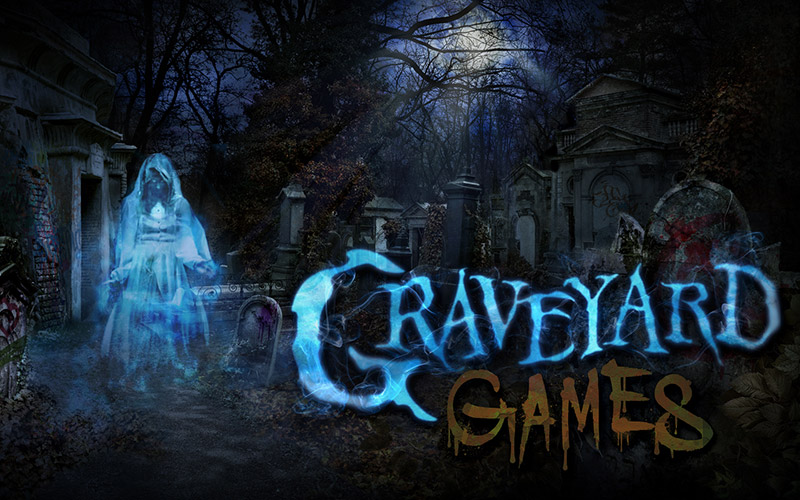 Created by the twisted minds of Universal Orlando's Entertainment team, Graveyard Games will transport guests to a haunted cemetery where vengeful spirits have been awakened from their graves. As guests venture through the graveyard in the dead of night, the ghastly apparitions will rise from their tombstones, ready to torment any soul who so foolishly disturbs them.  But the graveyard is not meant for the living…and guests will soon realize that no one gets out alive.
 Scare Zones
No surprise here! Bloodthirsty zombies, otherworldly beings, chainsaw-wielding slashers and more will take over the streets of Universal Studios Florida in all-new scare zones.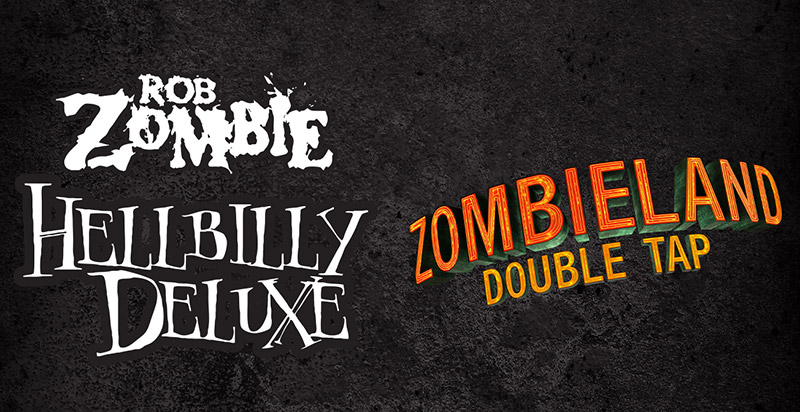 This year guests will navigate five scare zones filled with menacing scare-actors that will stalk their every move: they'll become prey to zombies as they enter the world of Zombieland, based-on Sony Pictures' 2009 cult classic hit and its upcoming sequel out on October 18; try to escape horrifying creatures inspired by the popular music of horror icon Rob Zombie; and find themselves in three original nightmares created by the twisted minds of Universal Orlando's Entertainment team – Anarch-cade, Vanity Ball and Vikings Undead.