Universal Orlando has this week revealed more details about the new Harry Potter themed roller coaster that's under construction in the Wizarding World of Harry Potter attraction.
The ride is scheduled to open at Universal's Islands of Adventure theme park June 13.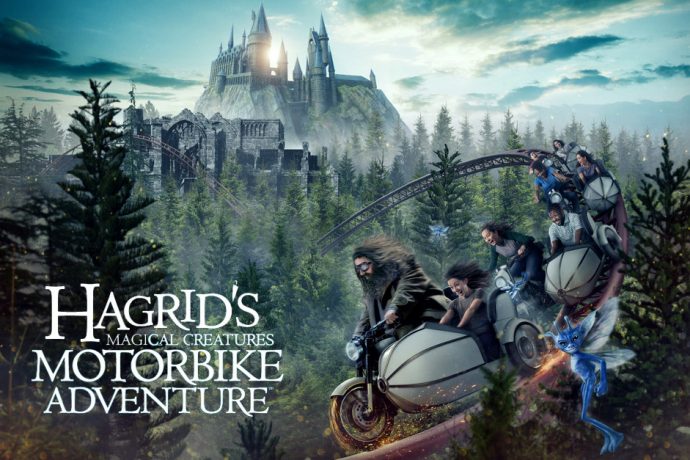 The top speed, various maneuvers, guest height requirements and characters seen in association with Hagrid's Magical Creatures Motorbike Adventure are all included in the new teaser.
Riders will "experience a freewheeling coaster flight where they'll twist, turn and rush forward – and backward – at speeds up to 50 mph," says the official news release.
The coaster's storyline involves a trip into the Forbidden Forest, a dark and dangerous locale referenced in all seven of the original "Potter" books by J.K. Rowling. The guide aboard the Universal ride will be Hagrid, a half human/half giant character who is a gamekeeper and teacher of the "Care of Magical Creatures" course at Hogwarts School of Witchcraft and Wizardry.
The forest setting will apparently feature more than 1,200 live trees planted within the theme park – not even one animatronic one?