Boggy Creek Airboat Adventures Welcomes New Experience
At Boggy Creek Airboat Adventures there is so much more than time on the water. Lily's Butterfly Garden and Lorelei's Critter Collection will open on September 22nd, 2022. This specially-designed aviary will feature many different species of butterflies that are native to Florida. The butterfly habitat will contain an assortment of native plants. Guests can purchase nectar cups to feed the butterflies inside the aviary. The same habitat will also be home to native Florida animals such as Rob White Quails, Wood Ducks, and Turtles.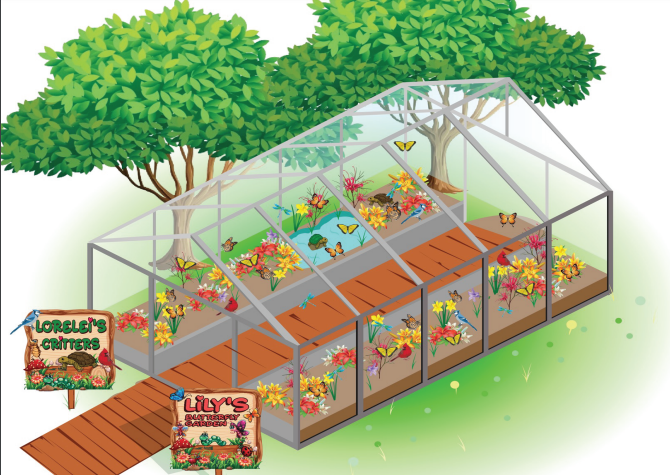 Lily's Butterfly Garden will include high teas and elegant birthdays and intimate weddings for up to 20 people and memorial butterfly releases with advanced reservations.
Also, the new Bat Education and Conservation Zone will open in mid-October 2022 and will teach guests about the various species of Florida's bats and how they help the environment. Three bat houses will accommodate up to 300 bats each which will naturally migrate to the site.
You will want to see all the new additions to the park and don't forget to glide on an airboat ride while you are there!
History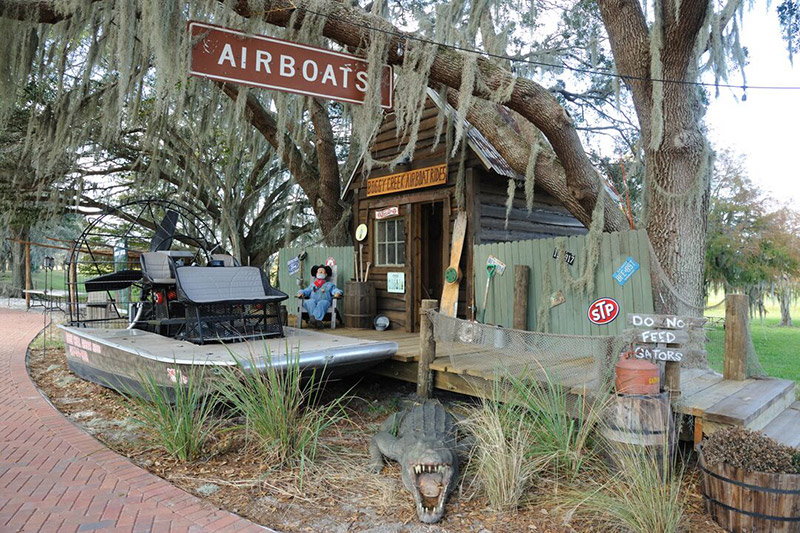 The Long family started Boggy Creek Airboat Adventures way back in 1994, making them one of Orlando's original airboat tours. They were instrumental in bringing attention to the actual headwaters of the Florida Everglades which are right here in central Florida. Guests can experience this exciting eco-tour just minutes from the world-famous attractions – no lines, no parking charges, and thrills galore. Not to mention a close-up look at the real Florida and some of the ancient cultures that predated Mickey Mouse by a few hundred years!
Things to Do
World famous Boggy Creek Airboat Rides invites you to explore their newly expanded & renovated grounds at Southport Park for a true, authentic Florida experience! Boggy Creek has set the industry standard since 1994 with tours of the headwaters of the Everglades and now guests now have a host of new lake-side attractions and amenities to enjoy on dry land too. Check out the authentic Native American Village, the baby gator pond, and the very tasty Boggy Bottom BBQ Restaurant.